Niño Viajero 2015, Part 2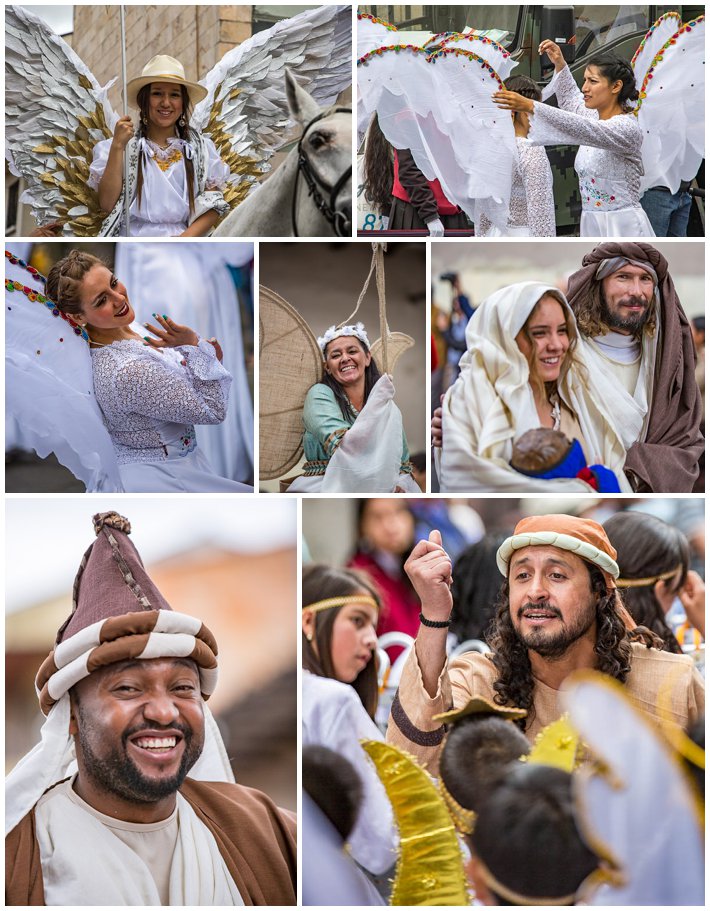 The annual Christmas Eve parade happened yesterday in Cuenca.  See here for the first part of this blog post, covering the pre-parade activity.  This part 2 shows some of what the actual parade was like. The parade was led by an angel on horseback.  Mary and Joseph carrying a baby Jesus doll were common, as were other angels and wise men.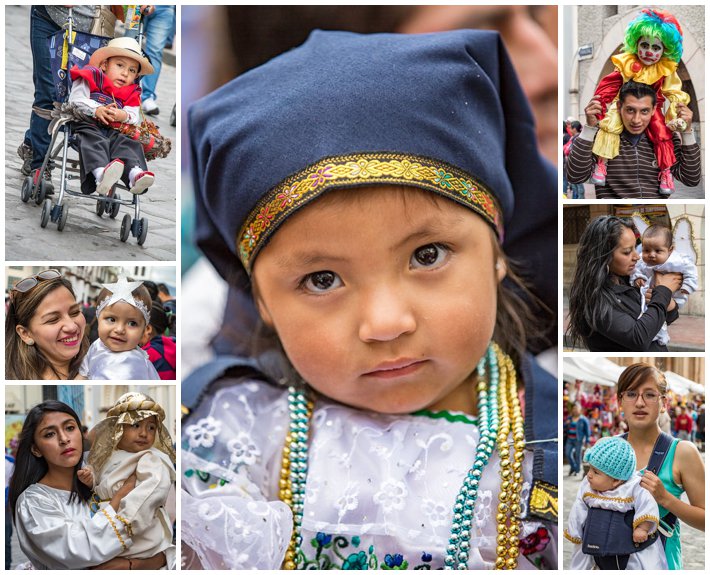 This parade is mostly centered around the kids, and even infants are dressed up in various costumes.  Most derive from Christian themes, but there is also the occasional clown (upper right) too.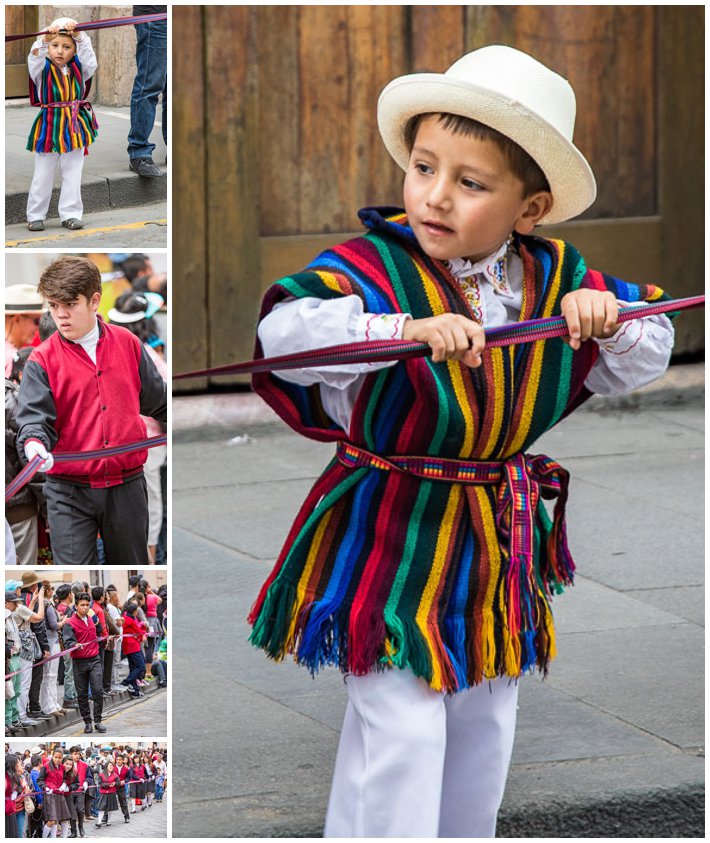 Some parade groups attempted to keep the street clear for their dancing by having kids hold up moving barriers that followed them.  As soon as the barrier advanced and was gone, the audience piled into the street creating the chaos common in prior years.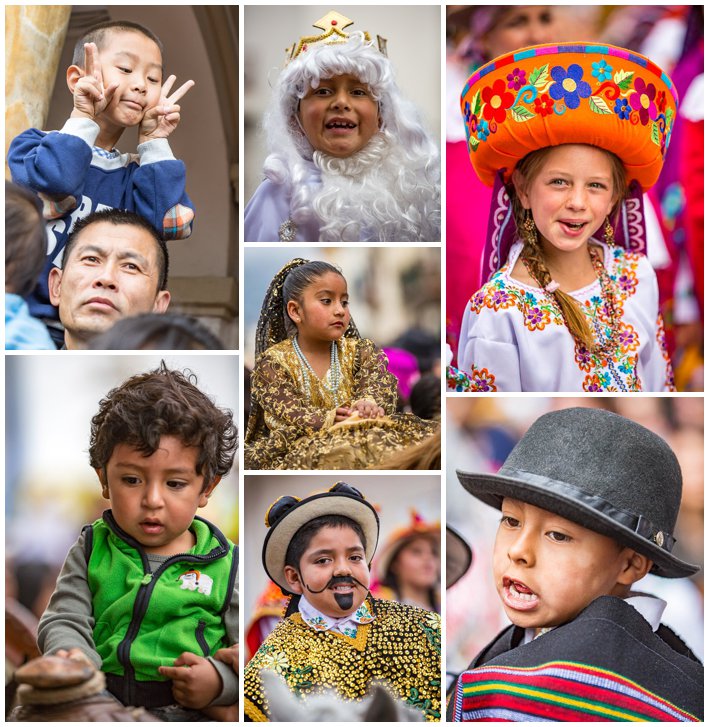 Kids were everywhere, both in the parade and in the audience -- the latter often on the shoulders of their father.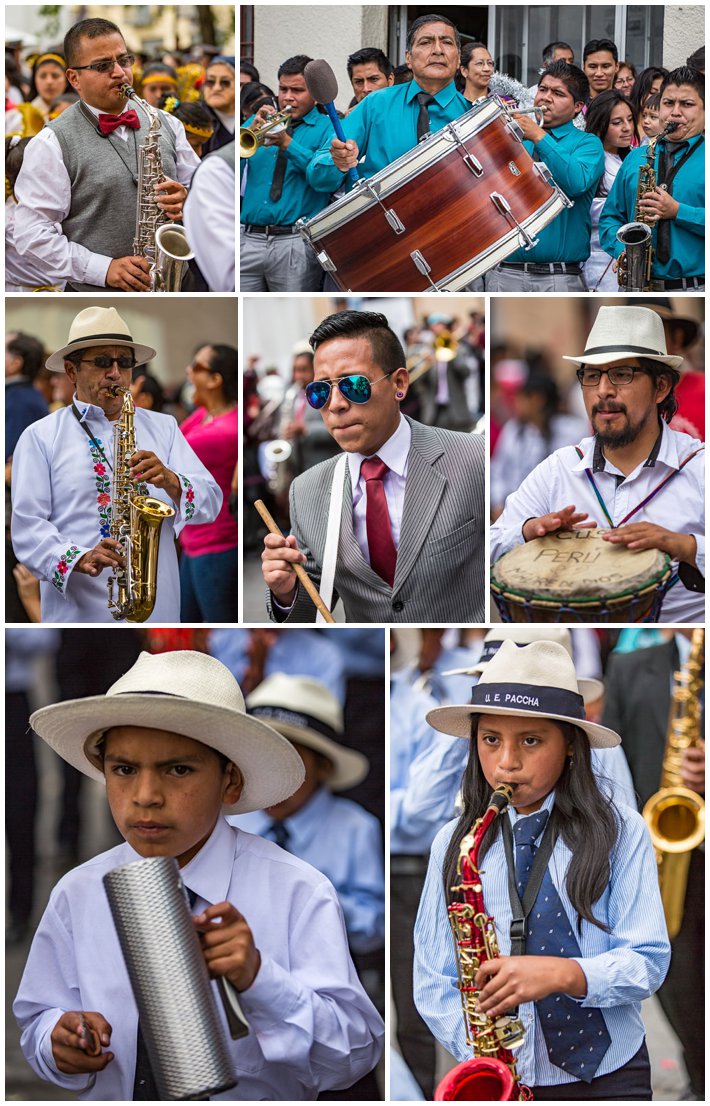 Along the parade were periodic marching bands, some composed of kids, and others of older men.  Though girls were in the kid bands, there were no women in any of the adult bands...?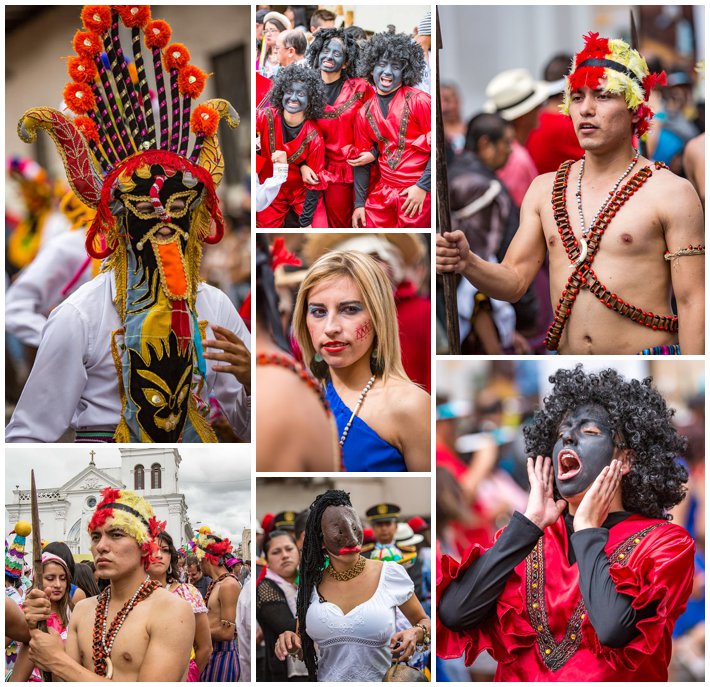 There were scattered groups in exotic costumes. I don't pretend to even know what most of them were supposed to represent though...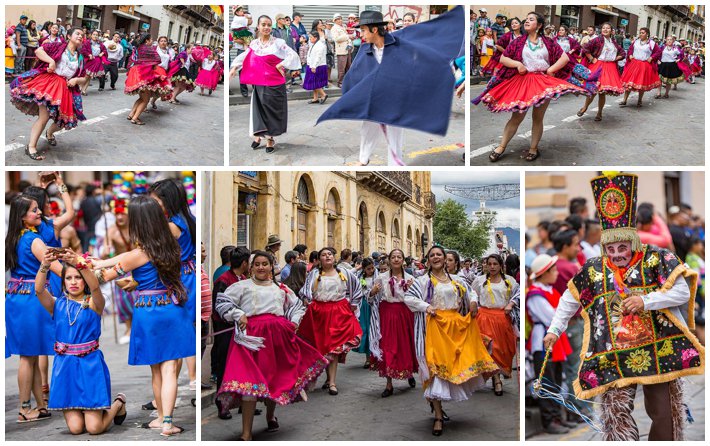 There were also many dancing groups.  Some would dance down the street, while others would stop and then dance in one place for a minute or so, before moving along half a block and repeating their routines.
Though kids dominated the parade, there were plenty of young adult women too.  Though there were some men in this age group, they were hugely outnumbered by the women, who were also usually more ornately dressed.
Older women enjoyed the parade too, though most of them were in the audience.  I imagine many of these women were in the parade in decades past.
---
---