Pase del Niño Parade 2016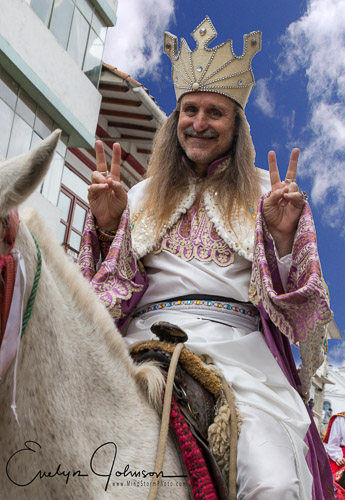 Peter Dudar, a gringo expat actively involved with various Ecuadorean charitable causes, led the parade as one of the Three Kings
The Christmas Eve el Pase del Niño (the passing of the child) parade is claimed by its organizers to be the largest in all of Latin America. This year, at least 100,000 people lined the streets to watch the celebration with a perfect mix of sun and clouds, compared to the heat in past years.  This is our fifth year watching the celebration (prior years can be seen here -- 2012, 2013, 2014, 2015 part 1, and 2015 part 2).  The parades all follow the same schedule(with varying routes), with the transfer of the child from Iglesia El Carmen de la Asunción (the flower market) around 9:00 AM to Iglesia San Sebastien around 10:00 AM, when the parade officially starts. Then, around 4:00 PM following the dancers, horseback riders, marching bands, floats with boom boxes, the doll child is then escorted by soldiers and the bishop along Calle Simón Bolivar to Iglesia San Blas. This year, there were some expat entries, as all Ecuadoreans are represented in this celebration. The religious celebration is a 3-month long event, with numerous events at local schools, churches, and neighborhoods.
As always, we took a zillion photographs this year, so here is a flavor of how the day progressed: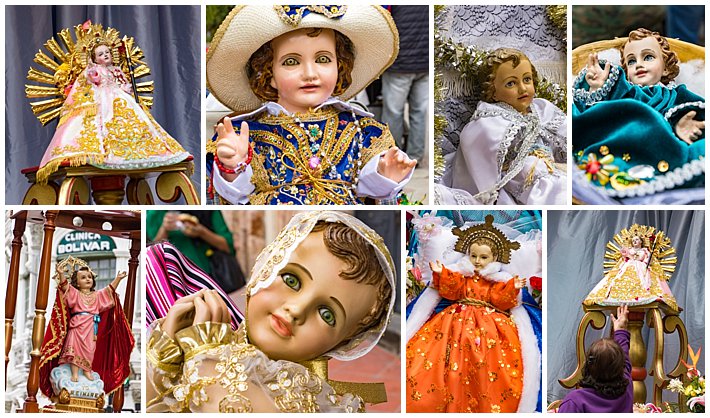 The "traveling child" (upper left / bottom right) is the centerpiece of the parade, and numerous Baby Jesus dolls are carried throughout the parade.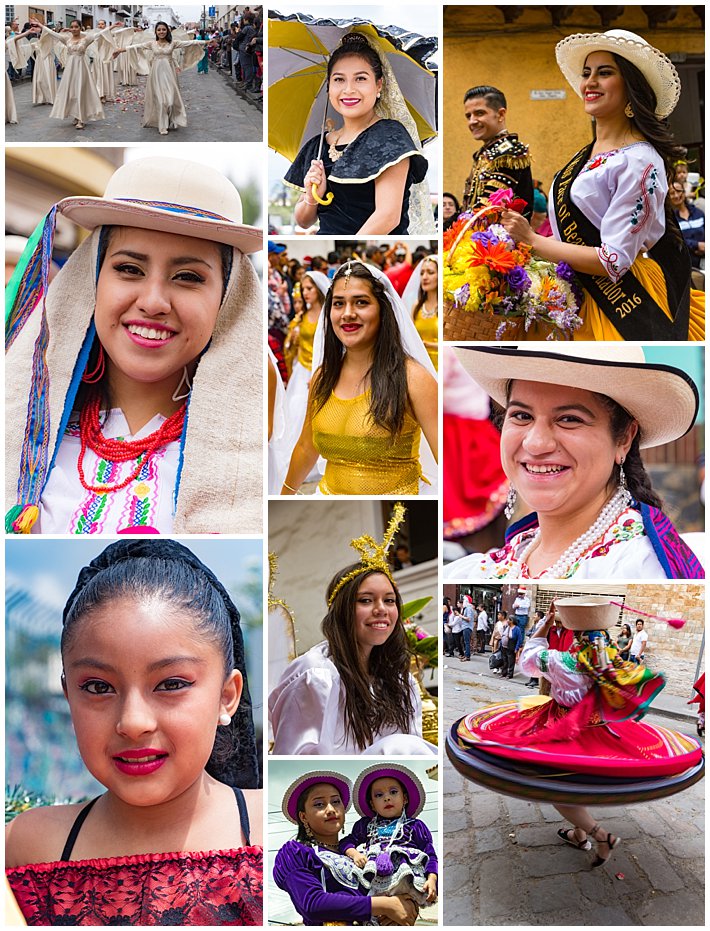 Many more women than men participate in the annual parade.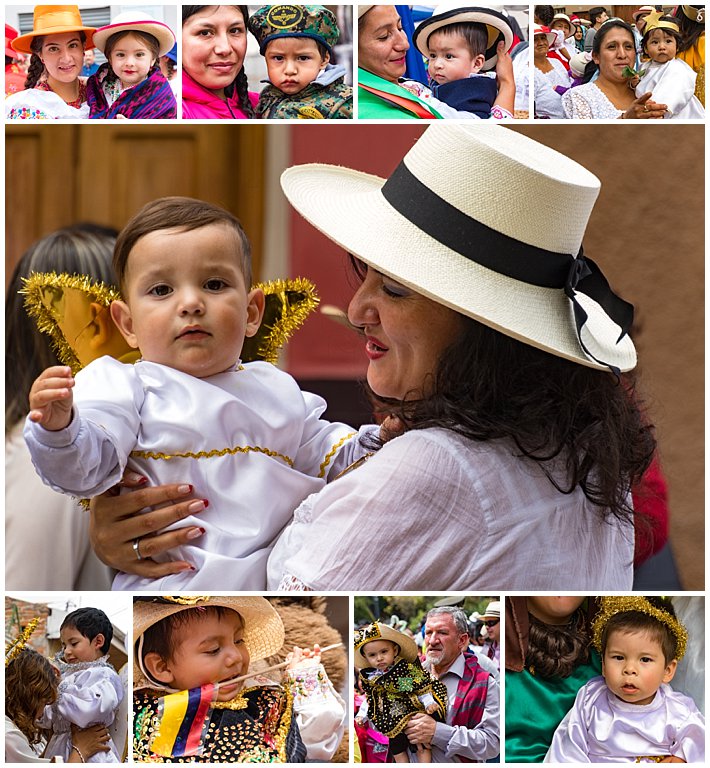 Many women marched along the parade route while carrying their babies.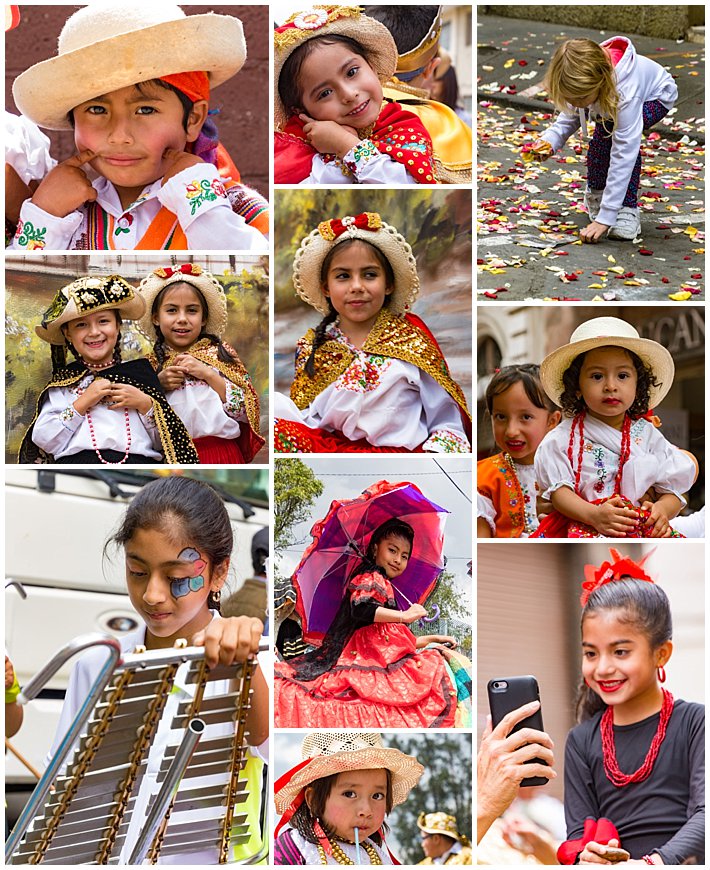 The parade shows off the beautiful children of Ecuador.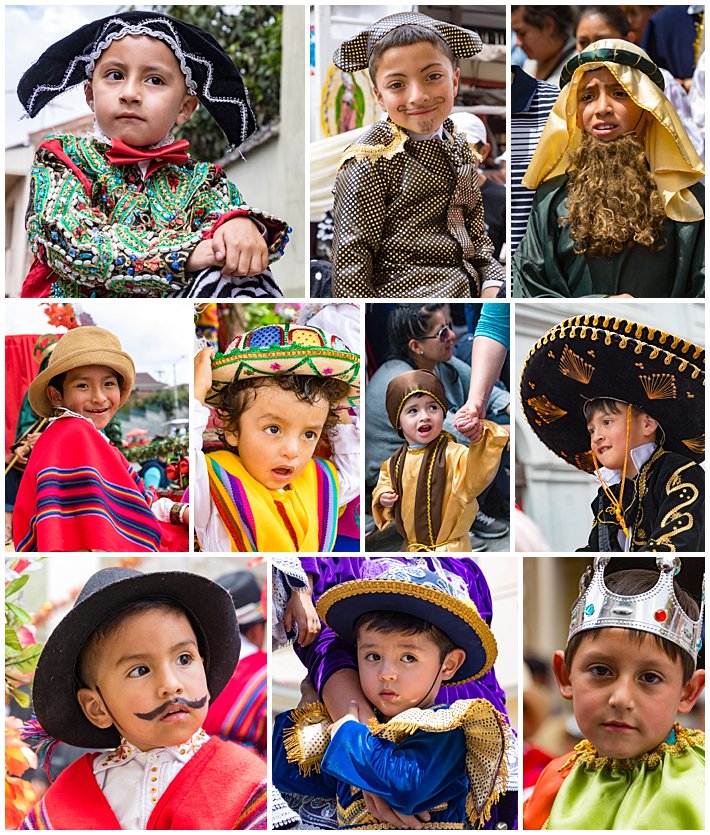 Boys were often dressed as kings, shepherds or vaqueros, and painted mustaches were common.
Traditional masks appear regularly throughout the parade.
This year it seems that more kids were dressed as Santa Claus.

Chickens, cuy and pigs are often displayed. This year there was a goose in the mix too (top center).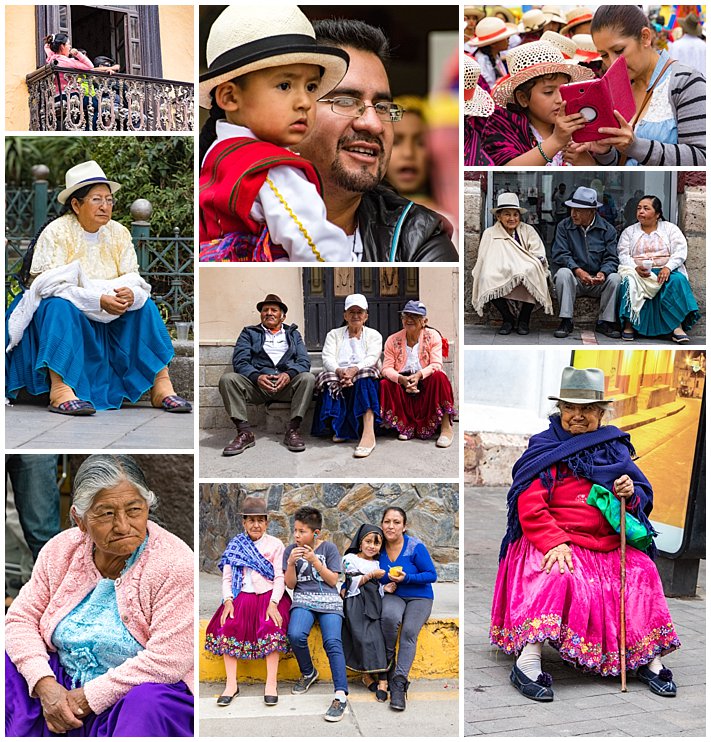 The people watching the parade are often as interesting as the parade itself.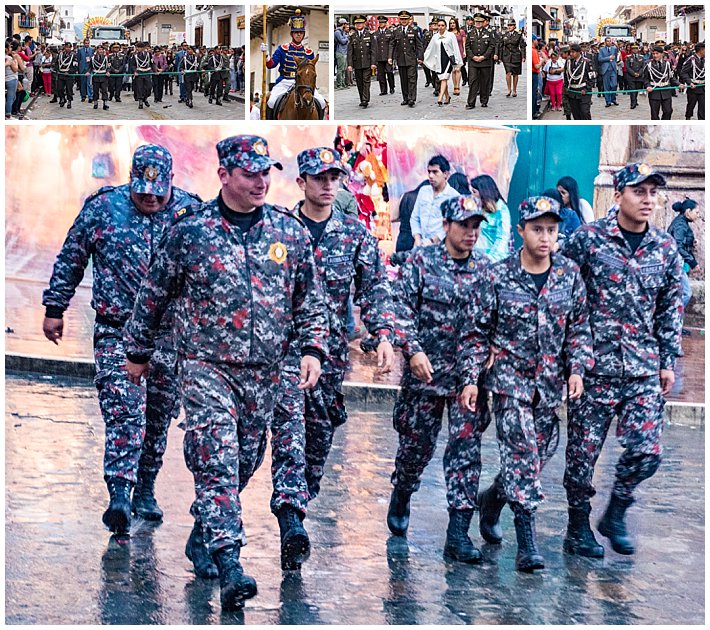 Police and military take part in the parade, and also help maintain order.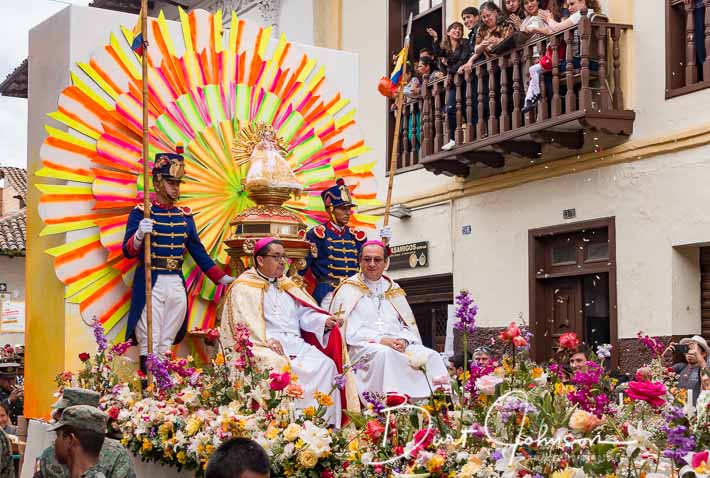 The local Catholic Bishop always rides with the Niño Viajero at the end of the parade.  (There were two bishops on the float this year, the old and the new.)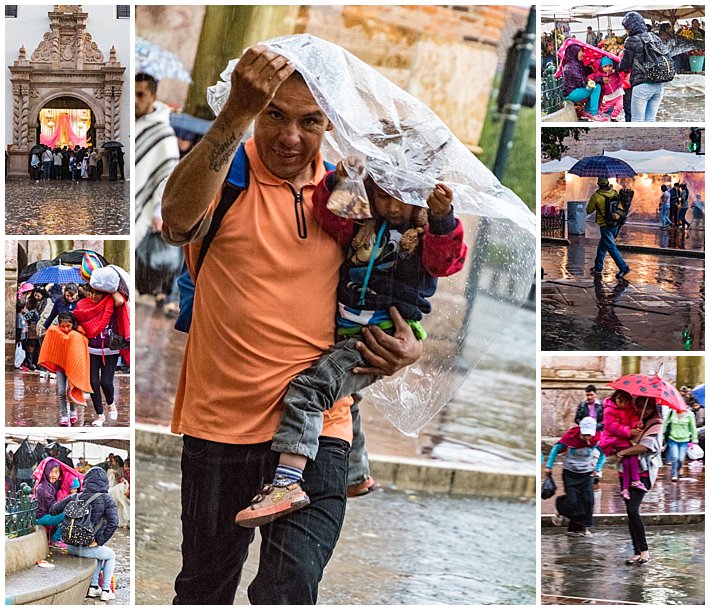 The rain held off this year until shortly after the parade ended, then the sky opened up and helped us break the recent drought.
---
---