Cuenca Carnaval – Orquídea Parade 2017
Orquídea Cuenca 2017  was dominated by dancing and foam (from Burt Johnson on Vimeo).
During our first Cuenca Carnaval in 2012, the city was practically deserted.  In those days, Carnaval in Cuenca consisted solely of roving kids with squirt guns and occasional buckets of water from balconies overhead in El Centro.  More events have been added each year, and this year there were parades and events going on every day. This was the second year of the Carnaval Orquídea parade starting from Parque San Blas, running to San Sebastián along Simón Bolivar, organized by the Prefectura de Azuay to promote tourism.
Squirt guns have been largely replaced with cans of espuma (foam) in recent years.  Last year's Carnaval Orquídea parade had a smattering of foam at the end, but this year the cans were out in full force from the very start.
There were a few floats in the parade, including a double decker tourist bus.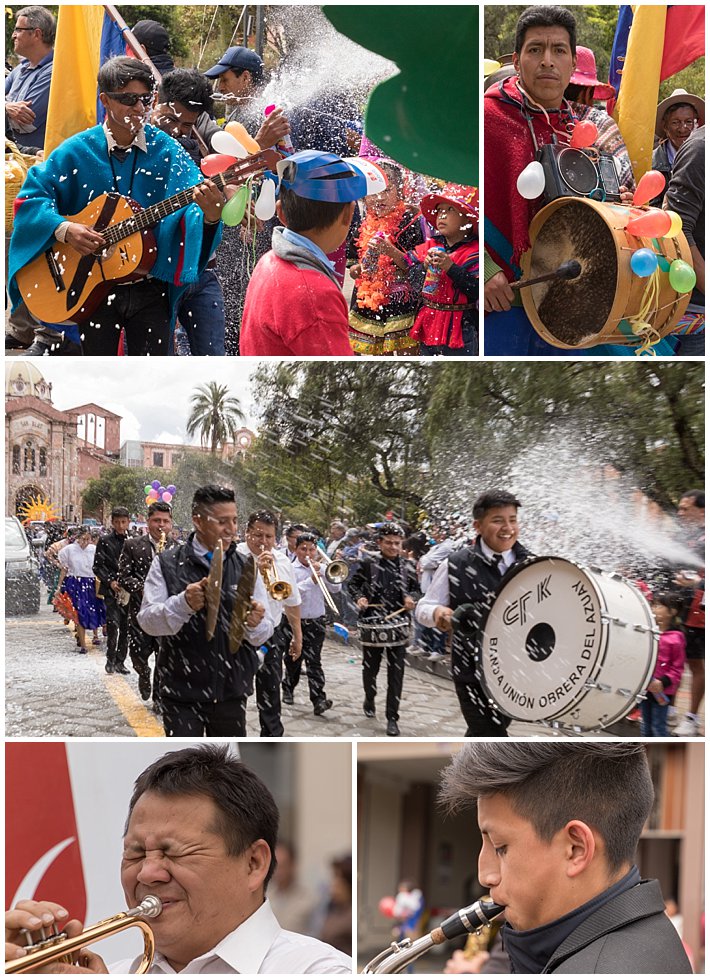 And lots of music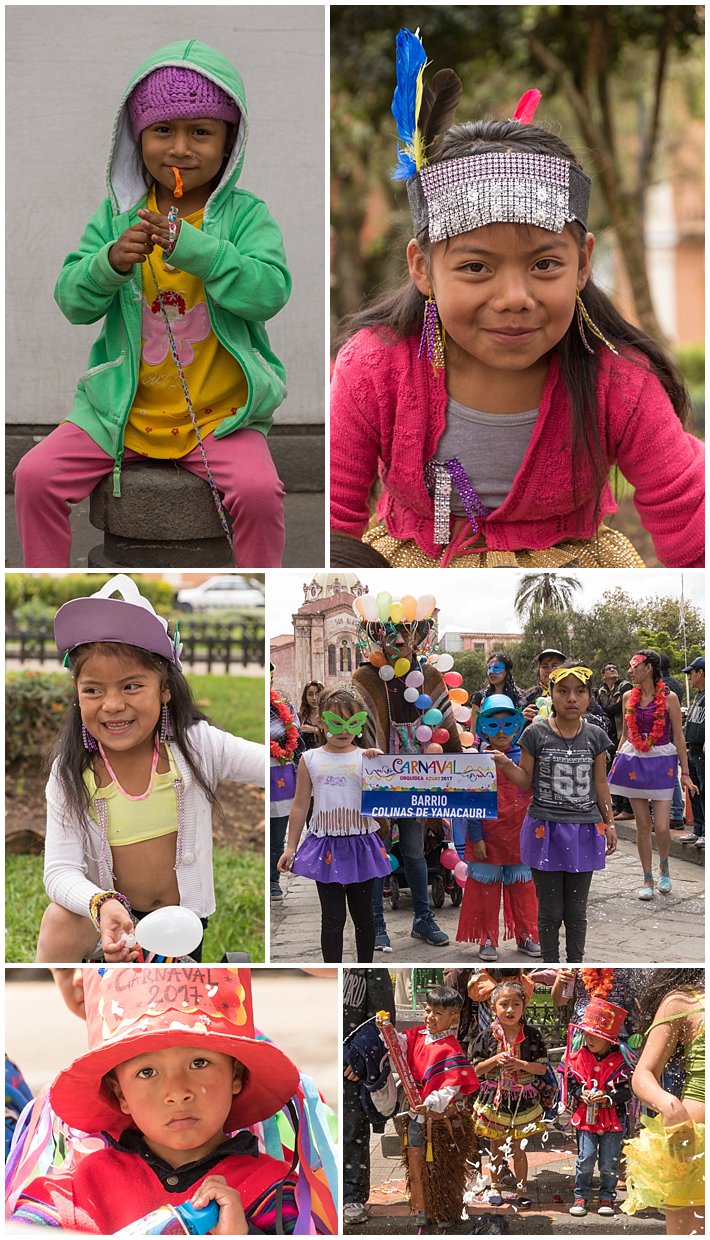 Wherever there is a fiesta, kids are always in attendance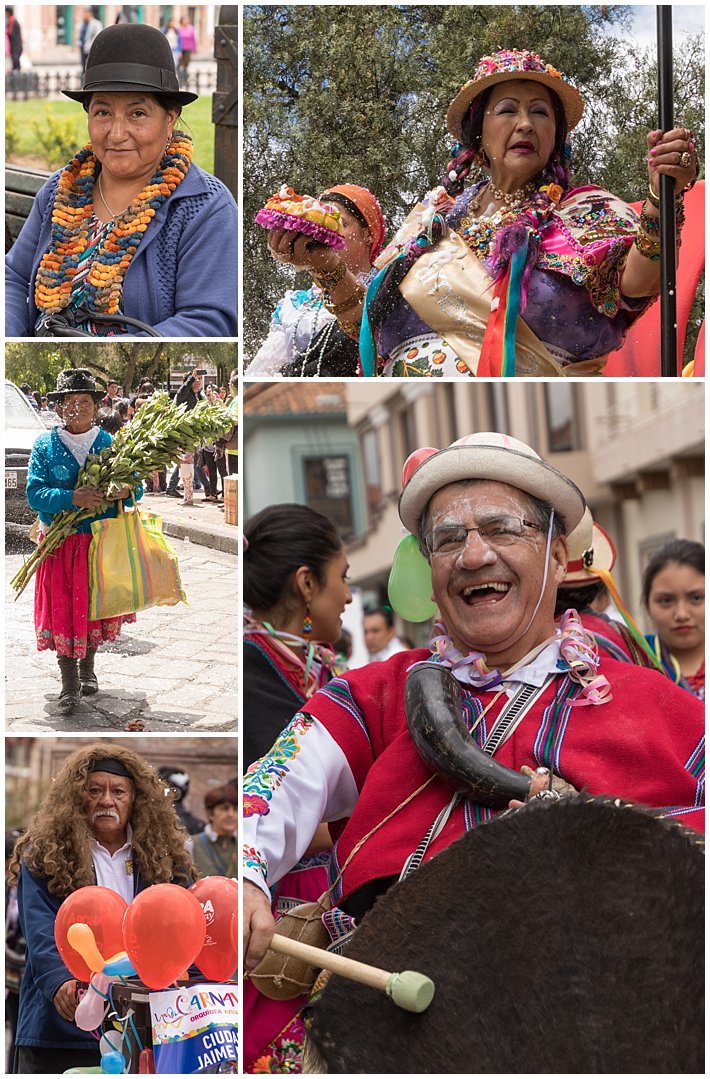 Though many parade marchers tended to be older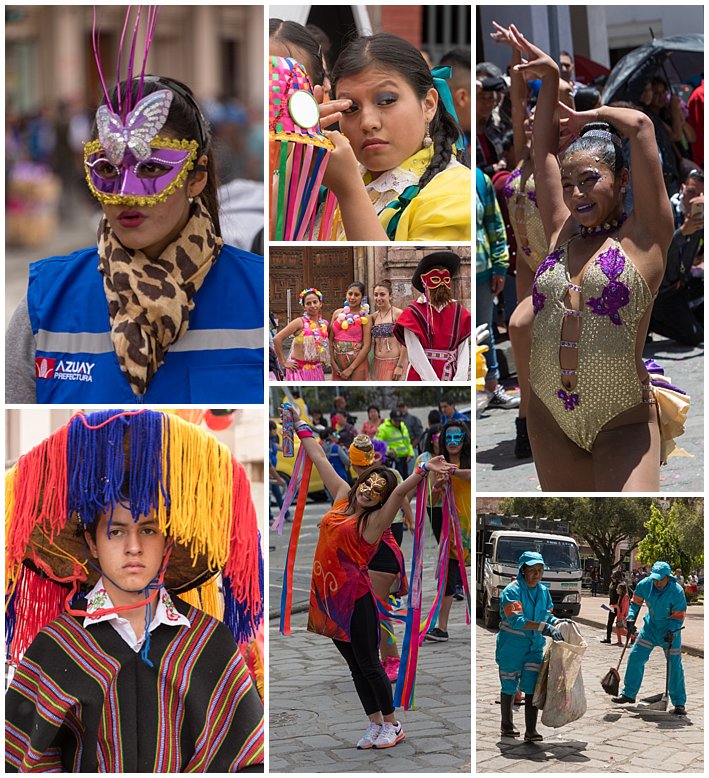 Thanks to the "blue army" (lower right) that follows every celebration, Cuenca is the cleanest city we have seen.
---
---