Symphony in the Park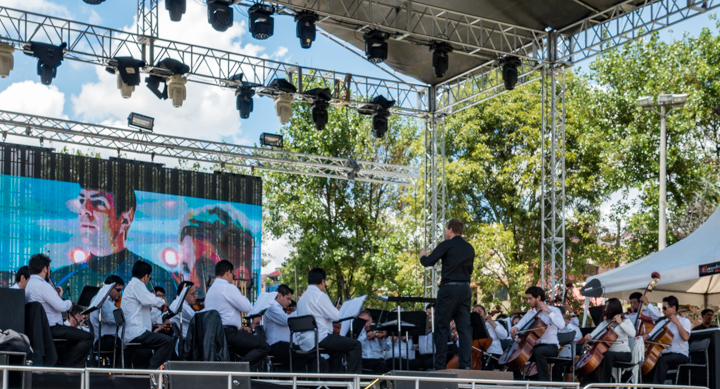 Ecuadorians love to celebrate and have parties.  There is some festival going on in Cuenca pretty much every month.  Whereas the US celebrates Independence one day per year on 4th of July,  Cuenca makes a four day festival of its independence from Spain every year.  This year is the 197th anniversary of that independence.  There is a book listing the various events around town for this four day period -- and it is 66 pages long!
One of the events today was a Symphony in the Park, which we decided to go to, at Parque Miraflores.  The Cuenca Symphony was led by Jeffrey Sean Dokken, a visiting conductor from the US, and all the music was from various movies.  In the leading image above, they were playing the theme from Star Trek: Into Darkness, while portions of the movie were being played on a giant screen behind the musicians.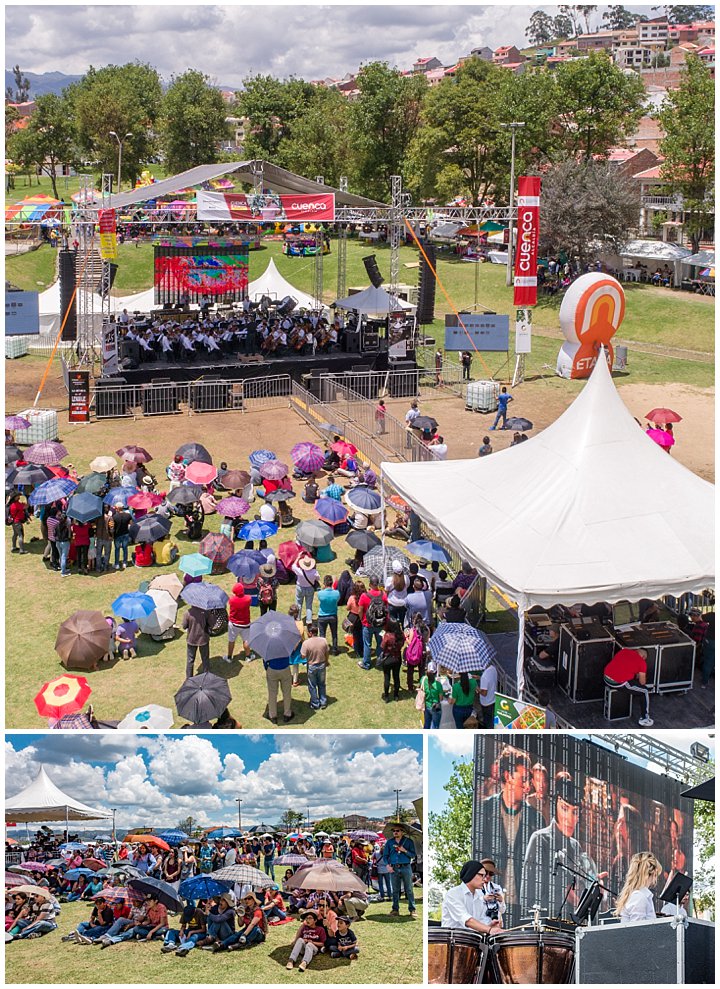 The crowds were smaller than we had expected, probably because there are more than 20 other venues active at the same time, for this Independence festival.  Of course I went with my new drone, and the top image gives an overview from the air.  Those umbrellas are not for rain, but rather for sun.  It was very hot today, and this high in the Andes (8400' elevation), UV warnings were active.
I have mentioned before that Cuenca often has four seasons in a single day.  Note those clouds in the upper and lower-left images?  As sweltering as it was at 1:00 when these images were shot, we had a drenching downpour by 3:00, and you needed to wear a jacket outdoors by 5:00.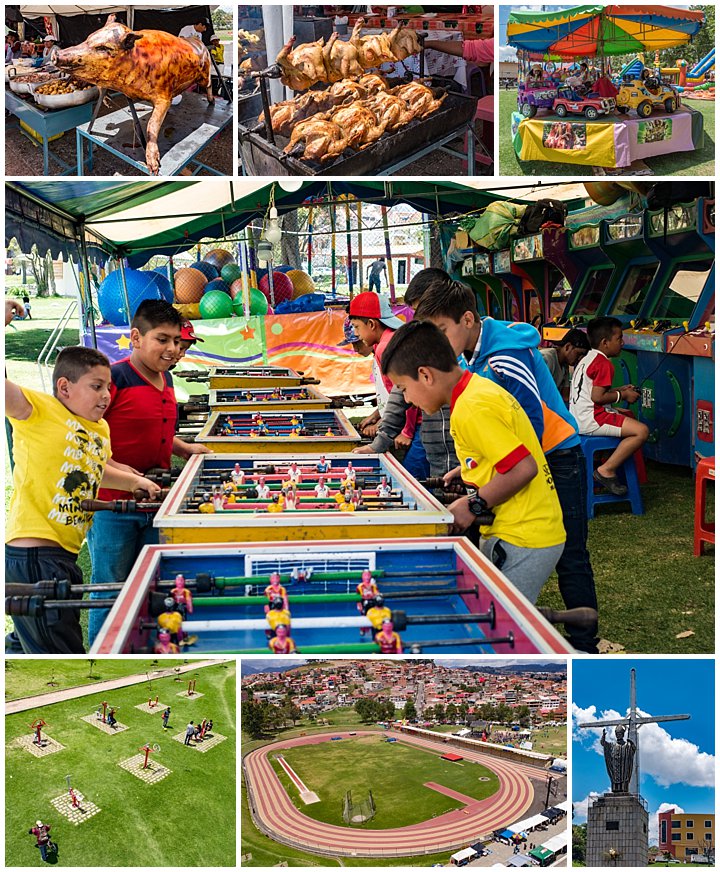 There were plenty of food vendors cooking up hornado (roasted pig), cuy (guinea pig), and plenty of chicken.  After we lunched on hornado, we strolled around the game arcade where the kids were having a ball.  Most of the larger parks in Cuenca also have exercise areas that get plenty of use.  The lower-left and lower-middle images show aerial views of those areas.

Here is a short 90 second portion of the Star Trek portion of the music program, to give a feel of what it was like with the massive screen playing the movie while the symphony supplied the music.
---
---