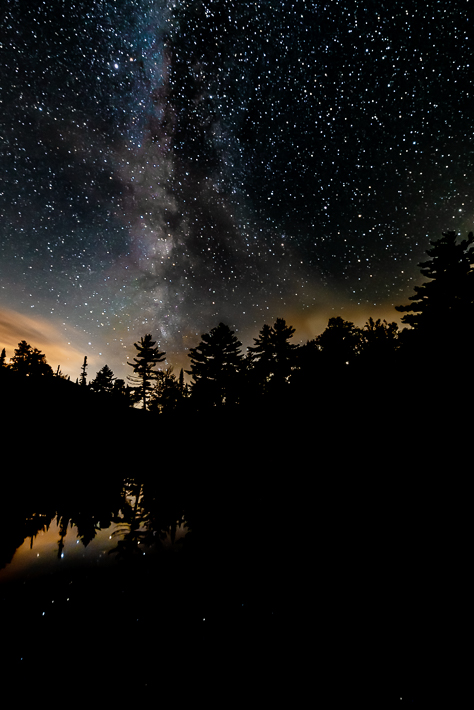 Despite the pastoral farms and seemingly endless rolling hills, Vermont has several dense, spread out cities and towns, and it is hard to find truly dark skies, as needed for good star photography.  A few feet from where we photographed the light-painted island yesterday, there was a partially shielded area that allowed us to capture this image of the Milky Way.  The light along the horizon is from a city some 50 miles away.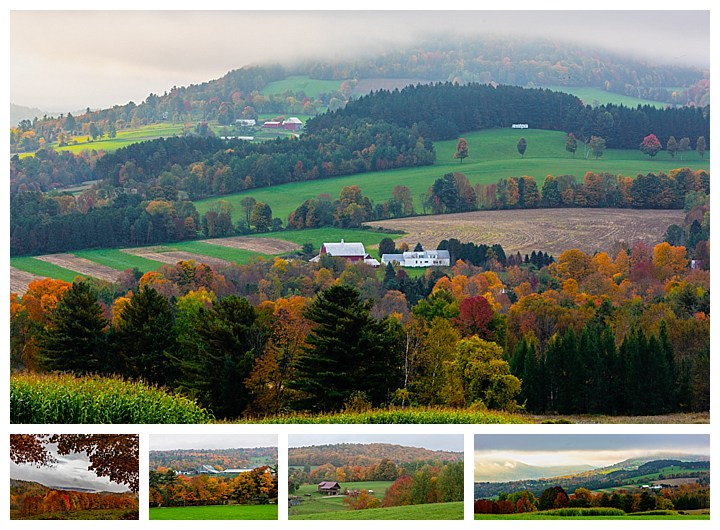 Vermont has many farms sprawling across rolling hills.  In the Fall, after the harvest has been brought in, and before the leaves have left the trees, the scenes are postcard perfect for photographs. Vermont has a lower population density than the all but two states in the US at 68 per square mile.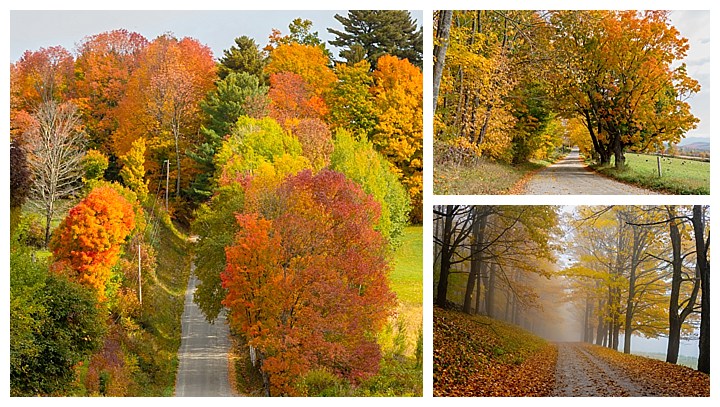 Many of the roads are lined with trees, and are also splendid in their Fall Colors. Even fog enhances the mood of the fall foliage. We like that Vermont has laws forbidding billboards, so the natural landscapes are preserved.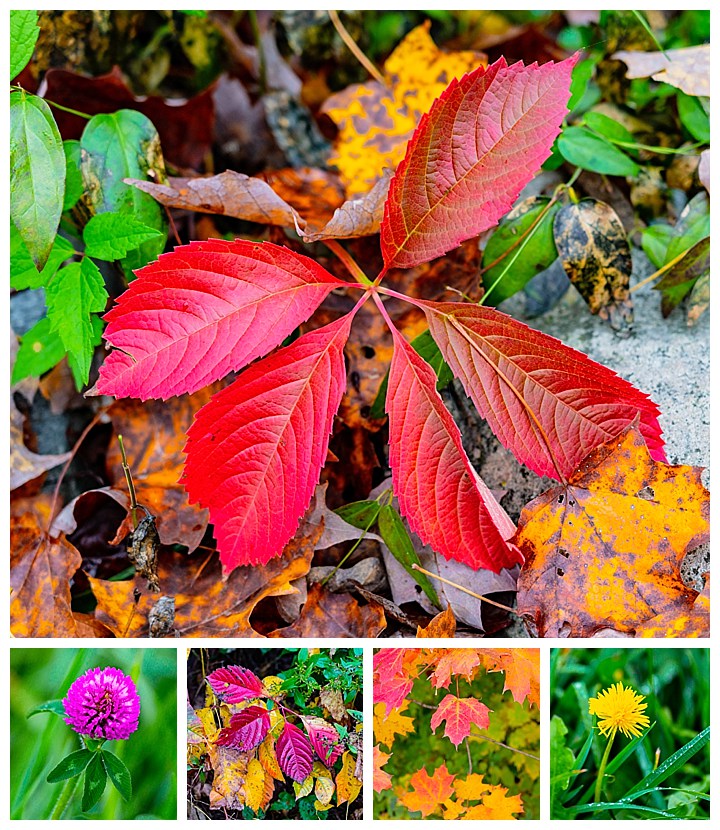 Be sure to look closer at the details, which are often overlooked when enjoying the wider colorful scenery.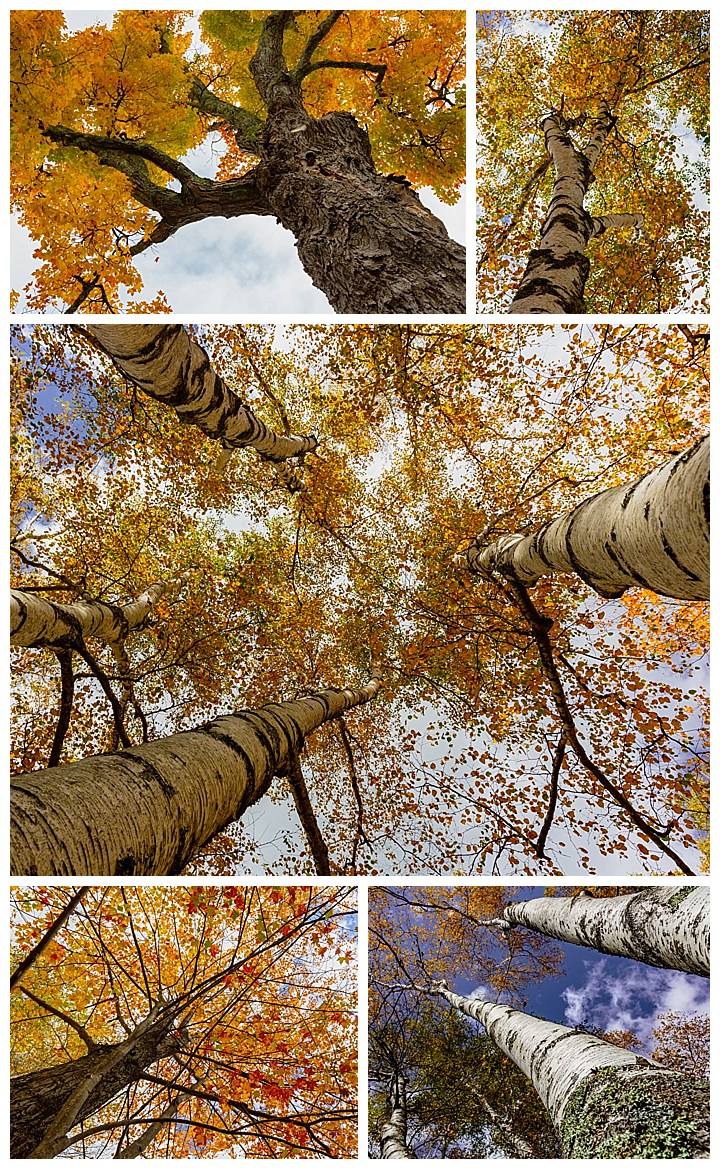 And don't forget to look up too, for the patterns.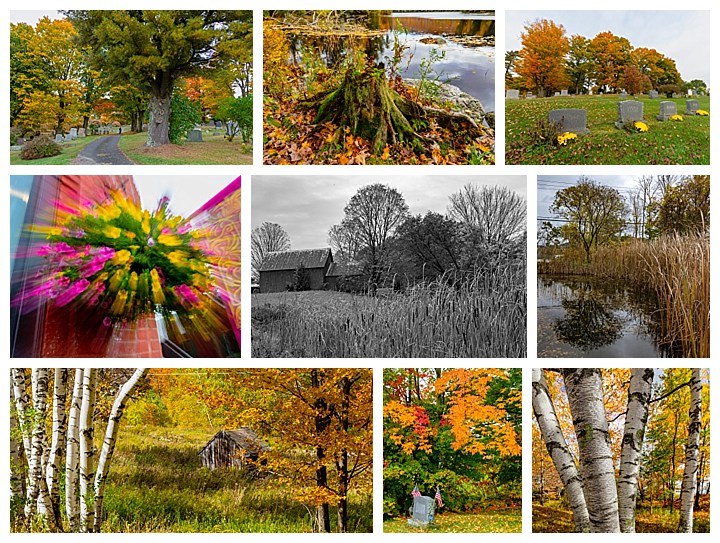 Some scenes are filled with texture, especially after the leaves have dropped. We are amazed at how quickly the peak colors disappear. Within days of Peak Color, leaves drop and the the scenes are muted again. The colors particularly pop whenever the sun shines through on a cloudy day, and you then have only moments to capture that vibrant color.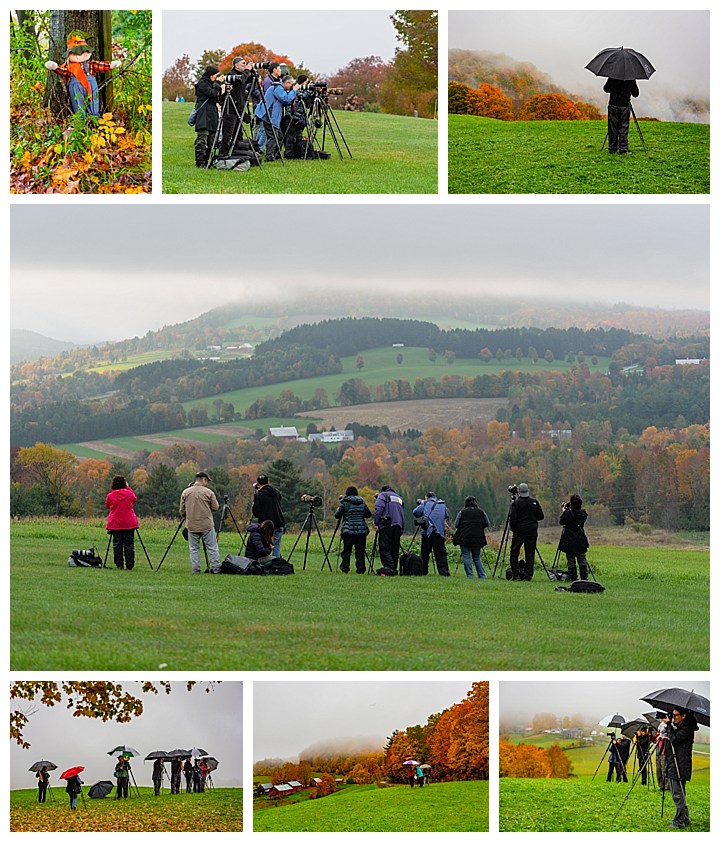 Photographers come from around the world to capture these scenes. We are fortunate to have been able to capture the fall foliage at its peak this year.  We were surprised just how much we liked Vermont in general. No sales tax meant you actually paid what was marked on the merchandise. The local people often still leave their doors unlocked (something I didn't know still existed in the States since the 1950s).  Oh, and the food!  We ate at "general stores" for lunch through most of Vermont, and we never had a bad meal. Some were just plain fantastic — such as the burgers at Worthy Kitchen in Woodstock.
Here is a short view of what the Fall Colors looked like from my drone flights during the workshop.