We are now in Samarkand, the second city on our Silk Road tour  in Uzbekistan – just in time for Evelyn's birthday!  Jamil is our local guide in Uzbekistan, and his parents showed up to meet our train, greeting Evelyn with a bouquet of roses from their garden.  His mother also baked one of the best birthday cakes we have ever tasted, and Mehmet presented Evelyn with a bottle of champagne for the group at dinner. Thank you Mehmet.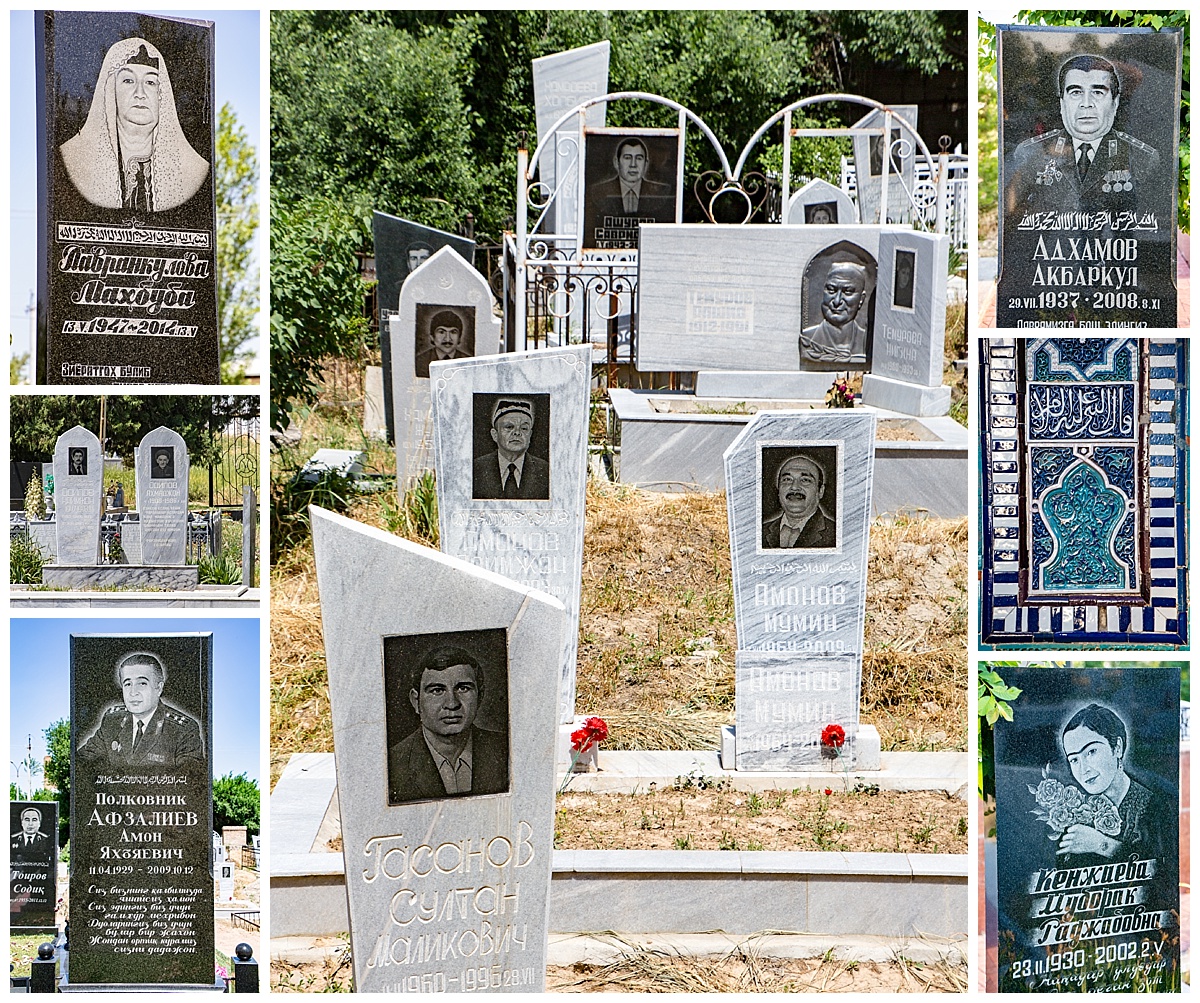 One of our stops was at a madrases where there was a local cemetery. Most of the headstones starting from the early 20th century included a photograph of the deceased, along with dates of their life, plus occasionally a listing of major accomplishments (mostly for military graves).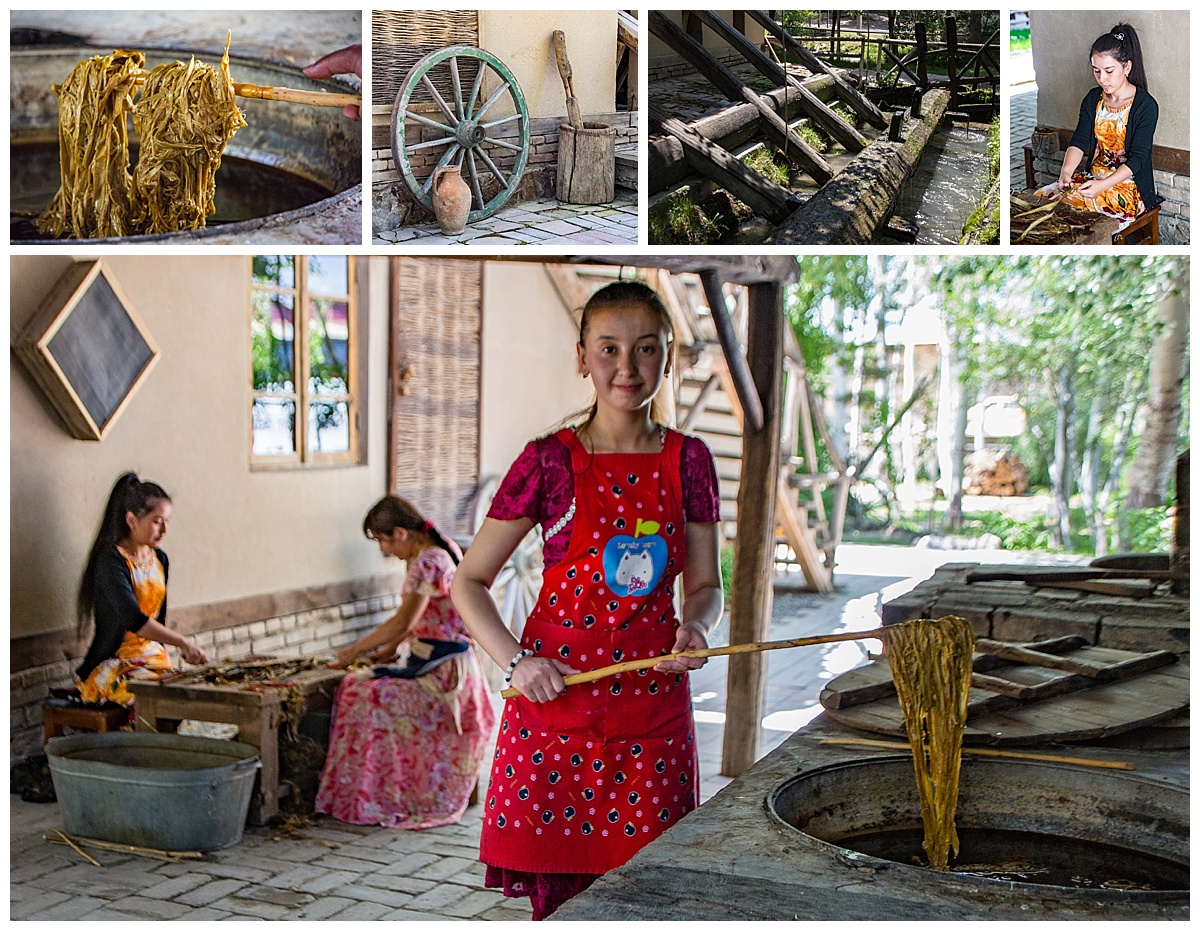 Another stop was a workshop making artistic paper by hand.  They refer to it as "silk paper," though there is no silk involved. The paper is actually made from the bark of one year old mulberry trees – they cut down the trees and plant new ones after harvesting the bark every year.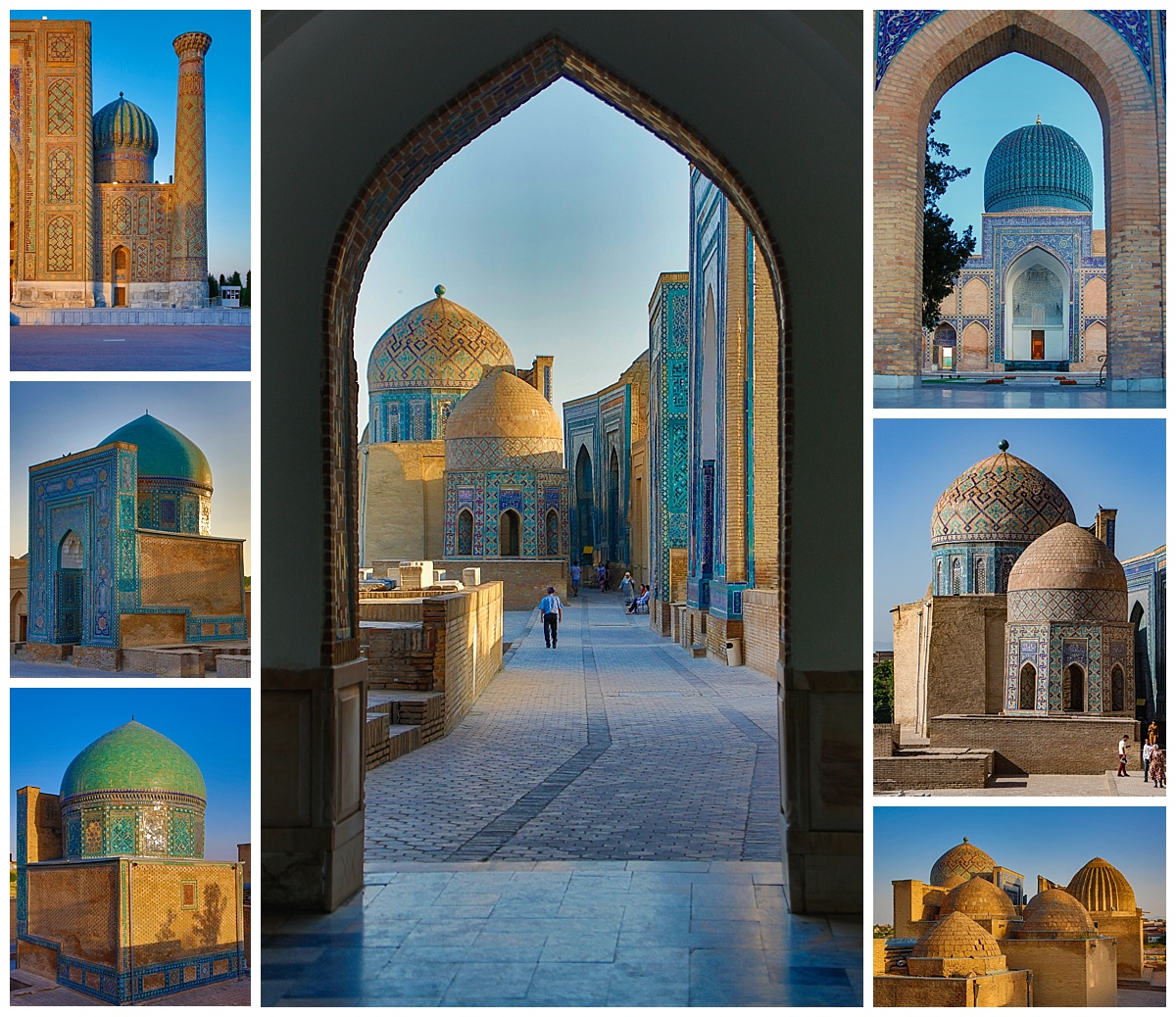 We had a chance to photograph Shakhi Zinda, an impressive burial complex for the elite and noble people, which remains an important pilgramage site. Uzbekistan is a muslim country. However they are not conservative, so we rarely heard the call to prayer and almost never saw women with their faces covered.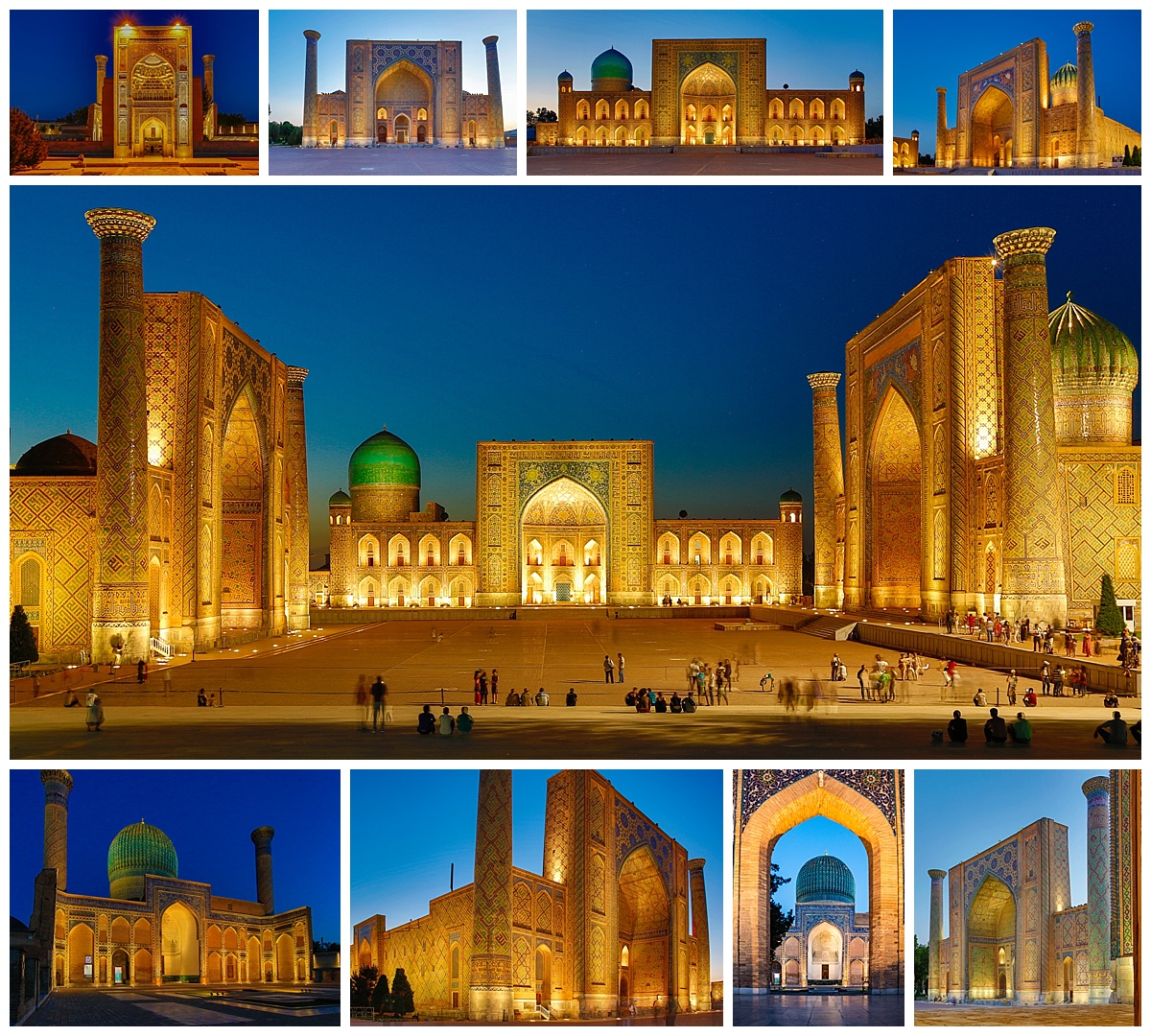 As the sun set, the lights came onand we experienced Registran Square, a jewel in the heart of the old city. We photographed three madrases during the "blue hour".  In the middle image above, you can see how many people came to watch the lights – those were mostly locals enjoying the evening.  One very pleasant change from Italy is that there are almost no tourists in Uzbekistan…
We have been pleased to see that the people of Uzbekistan are almost as welcoming to our cameras as were those in Turkey last year. It was rare to have someone indicate they did not want their picture taken, and most people smiled and waved, many times calling us over to pose with them.  The locals enjoyed being in photographs with us and taking selfies with the tourists. We speak absolutely no Uzbek, and it was unusual for any of these people to speak any English, but a smile and laugh, goes a long way.

Here are some images from today of members of our group.  Mehmet is the tour organizer, seen in the left image.  In the second image, Mehmet is talking to Jamil, our local Uzbekistan guide.  Next image shows Rich, Evelyn, a local grandmother & granddaughter, and Sue.  Far right is Peter, who negotiated his baseball cap for the local hat he is seen wearing.