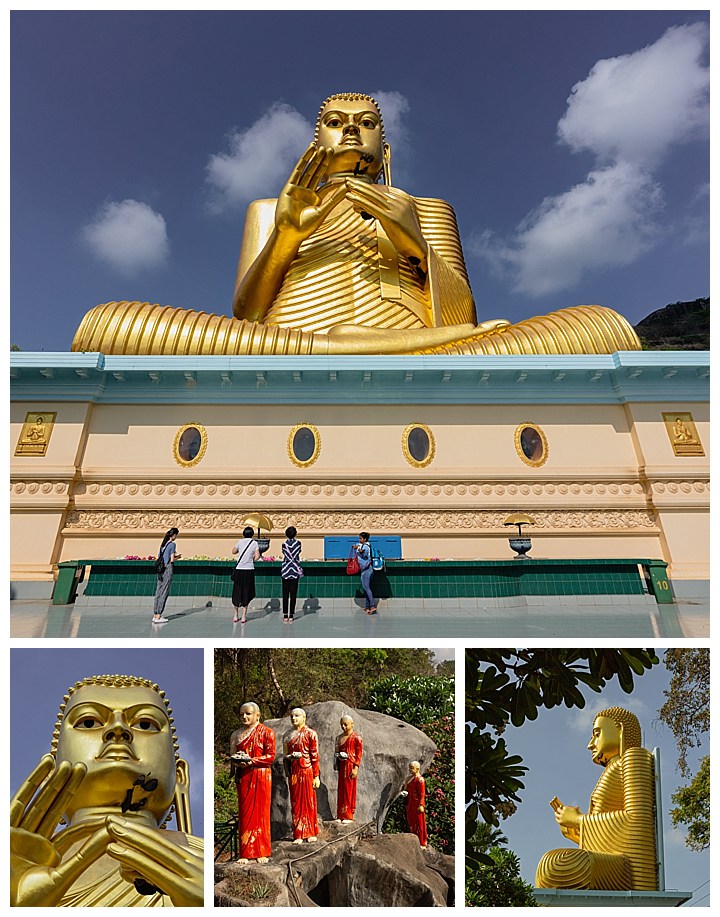 We started today with a stop at the golden temple of Dambulla.  Throughout Sri Lanka are huge statues of Buddha, but this is easily one of the largest, as seen above.  To the right, there appears to be a long line of monks walking in a line to give offerings to Buddha.  Upon closer inspection though, you can see that they are actually well worn statues themselves (bottom-middle). The black spots under the Buddha's chin are wasps nests (top and bottom-left).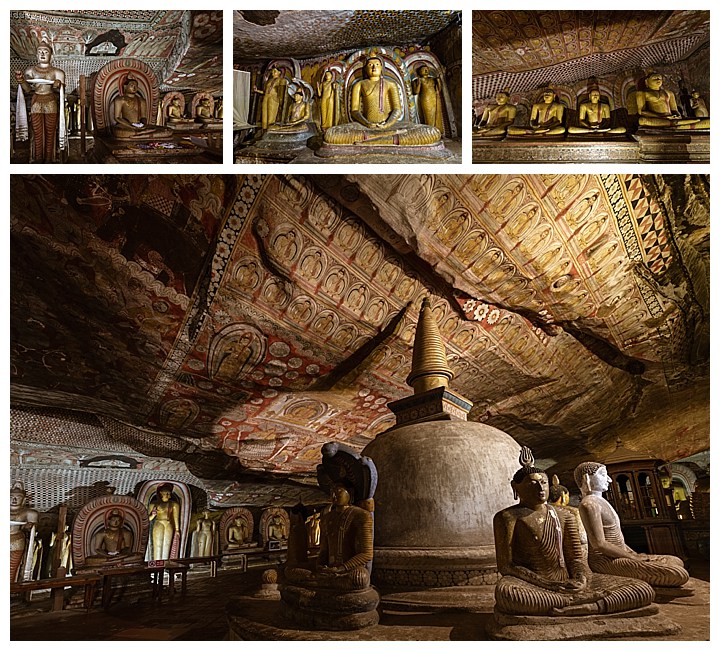 We then toured the nearby cave temples of Dambulla, a UNESCO World Heritage Site. The site comprises of 5 caves, each with ornate statues, and well worth the 300-steps climb to the top.
Dambulla is the largest and best-preserved cave temple complex in Sri Lanka. The rock towers 160 m over the surrounding plains. There are more than 80 documented caves in the surrounding area, though five compose the most famous, as shown above. These caves date back to the first century BC, with a total of 153 Buddha statues and 23,000 sq ft of murals.
While driving to our next destination of Kandy, we stopped at another Hindu temple.  These are always ornately decorated with colorful renditions of the many gods of this religion.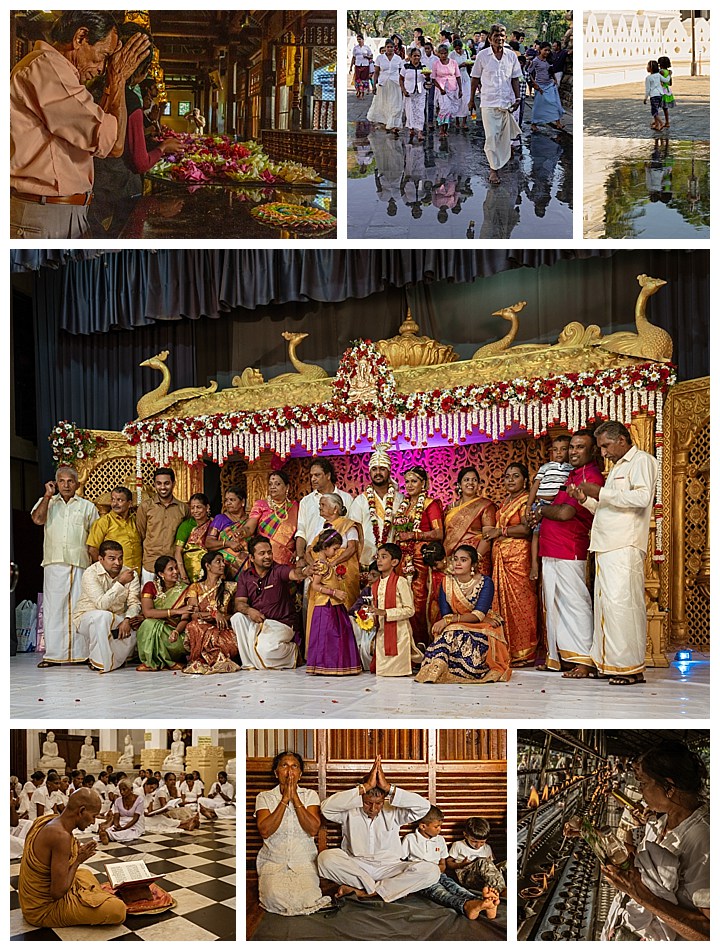 We happened upon a Sri Lankan wedding as it was concluding, and were able to see the couple's family gathered for their group photo session (middle). The father of the groom was a friend of our local guide, and he gave us permission to take photos.
We finished in Kandy at the sacred Temple of the Sacred Relic Tooth of Buddha, another World Heritage Site. The golden-roofed temple houses Sri Lanka's most important Buddhist relic, a tooth of the Buddha which is housed in a gold casket.
We were able to photograph people worshipping here, including a monk leading a prayer chant (lower-left).  Throughout Sri Lanka, and Thailand before, we found that people seemed to have no problem with our cameras being present during worship.