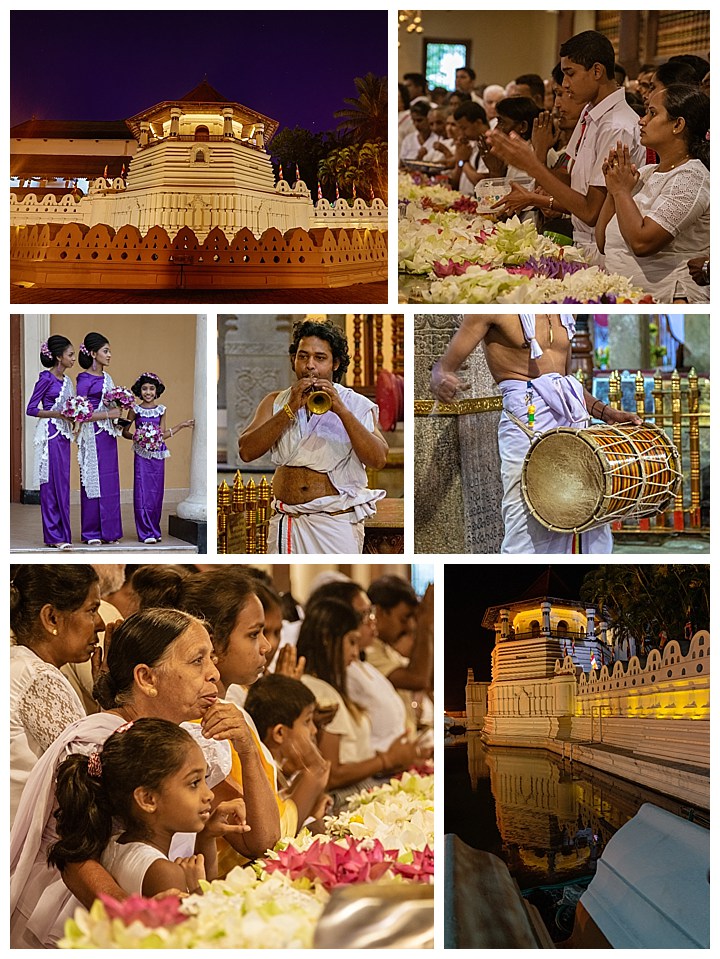 We returned to the Temple of the Sacred Tooth Relic before dawn to capture the blue hour, and the colors of the temple just as the sun was rising (upper-left and lower-right).  We then entered the temple to photograph the morning prayer ceremony.  As we were leaving, we noticed some women dressed to welcome a wedding couple (middle-left).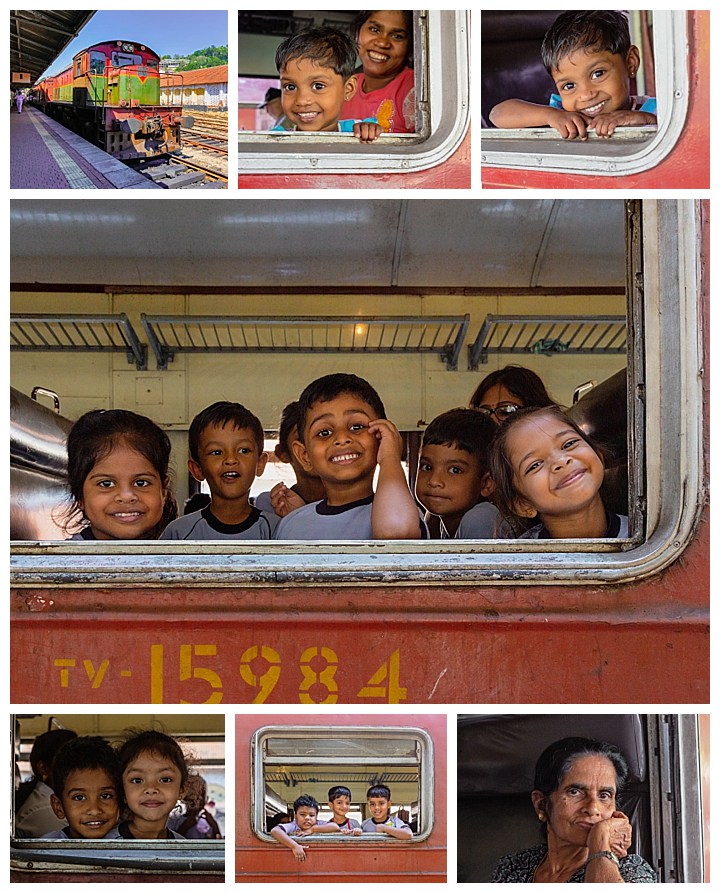 After breakfast, we went to the Kandy Railway Station with colorful antiquated cars. There were plenty of photo opportunities with people looking out of the windows, for the cooler air while waiting for their train to depart.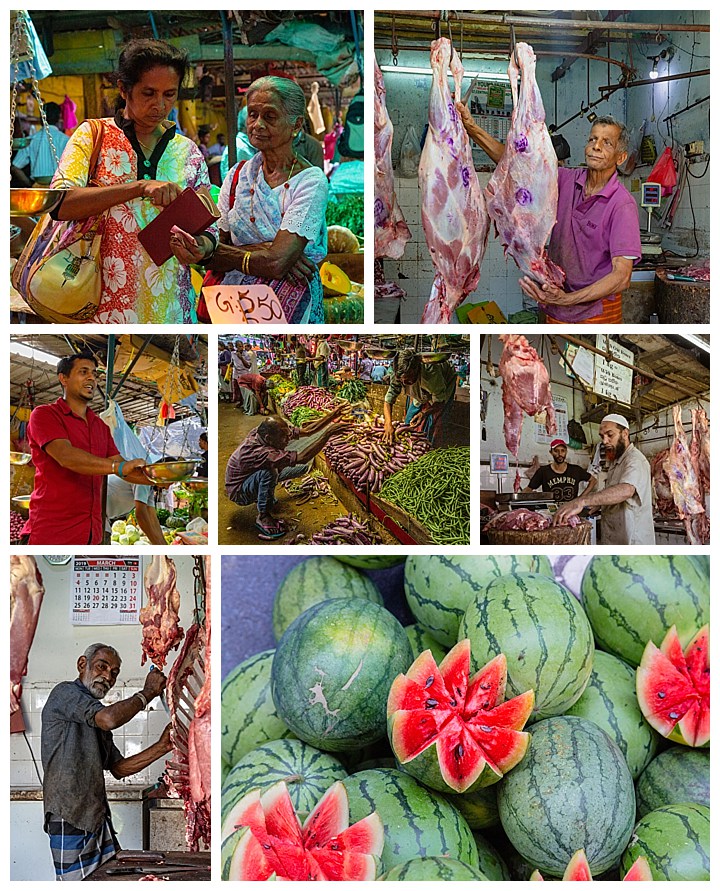 A few blocks from the train station was a typical Sri Lankan market.  We love to explore these, for the variety of colors, exotic foods, and for scenes of people going about their daily routine of preparing and buying their food for home. The butchers were particularly interesting, and you could definitely smell the unrefrigerated meats. A unique aspect of this market was that most of the vendors were men.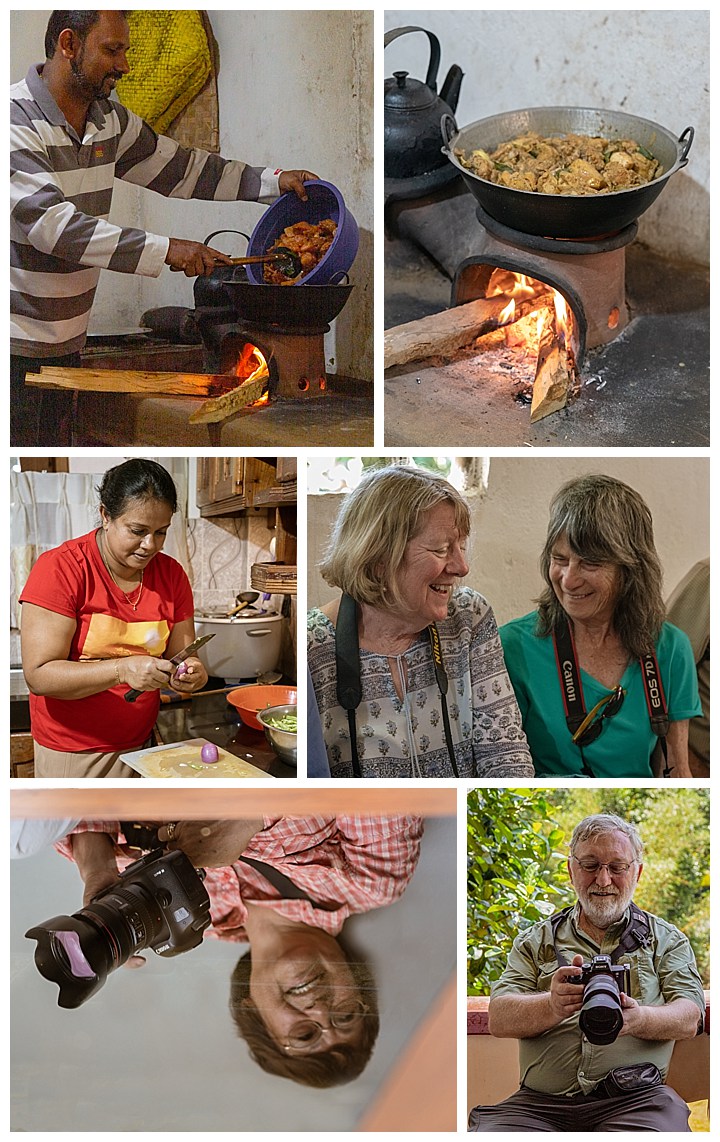 We visited a local home for a traditional home-cooked meal, cooked over a wood stove (upper row).  As we waited for the meal to be ready, we sat outside in the cool breeze, and of course, captured images of ourselves.  Middle-right shows Sue and Beverly enjoying a laugh.  Bottom-left is Evelyn (reflected off a glass coffee table), and I am bottom-right.  Both of us are seen with our cameras, which sometimes seem like they are surgically attached…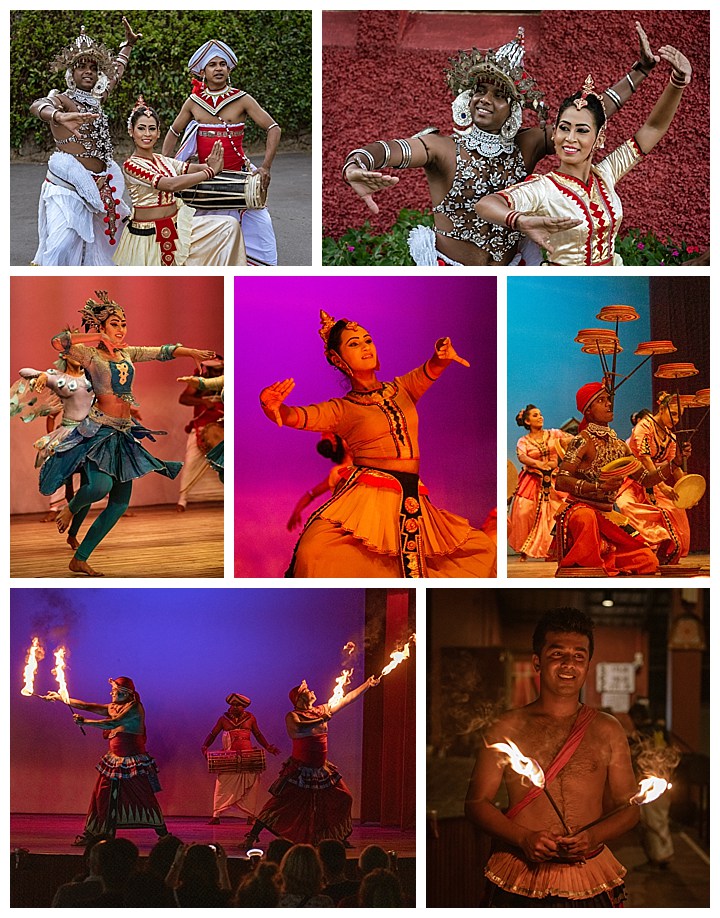 We finished our stay in Kandy with a traditional cultural dance performance at the Kandy Lake Club.  The show is visually quite stimulating and the costumes were beautiful. Prior to the show, three of the performers posed for us (upper row).  The dance show was rather enjoyable, with some fire dances (bottom row), and ended with the performers walking over hot coals.