Niño Viajero 2015, Part 1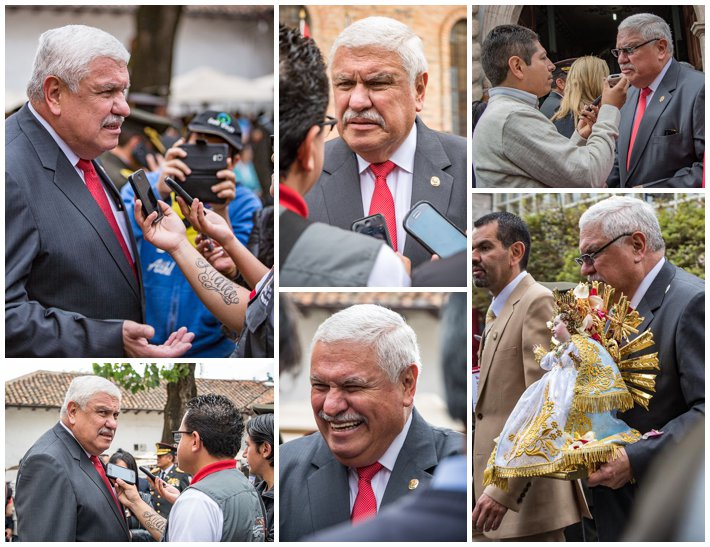 Christmas Eve has a massive parade in Cuenca every year.  You can see our blog and photos from prior years here -- 2012, 2013, and 2014. In past years, we have photographed the preparations of the floats and participants.  This year we decided to instead go to where the baby Jesus statue was being kept, and watch it proceed to the head of the parade, half a dozen blocks away.  The mayor of Cuenca was there, giving interviews and taking the chance for a photo op.  He then became the first bearer of the statue as it left the church.
The Ecuadorian National Police were the honor guard for the statue procession.  They stood outside the Carmen de la Asunción church (beside the flower market in Centro), waiting for the service to complete.  They then formed a nearly impenetrable barrier around the statue bearers, walking with locked arms ahead and behind, while each side was lined with officers whose arms were locked into the belt of the officer ahead of them.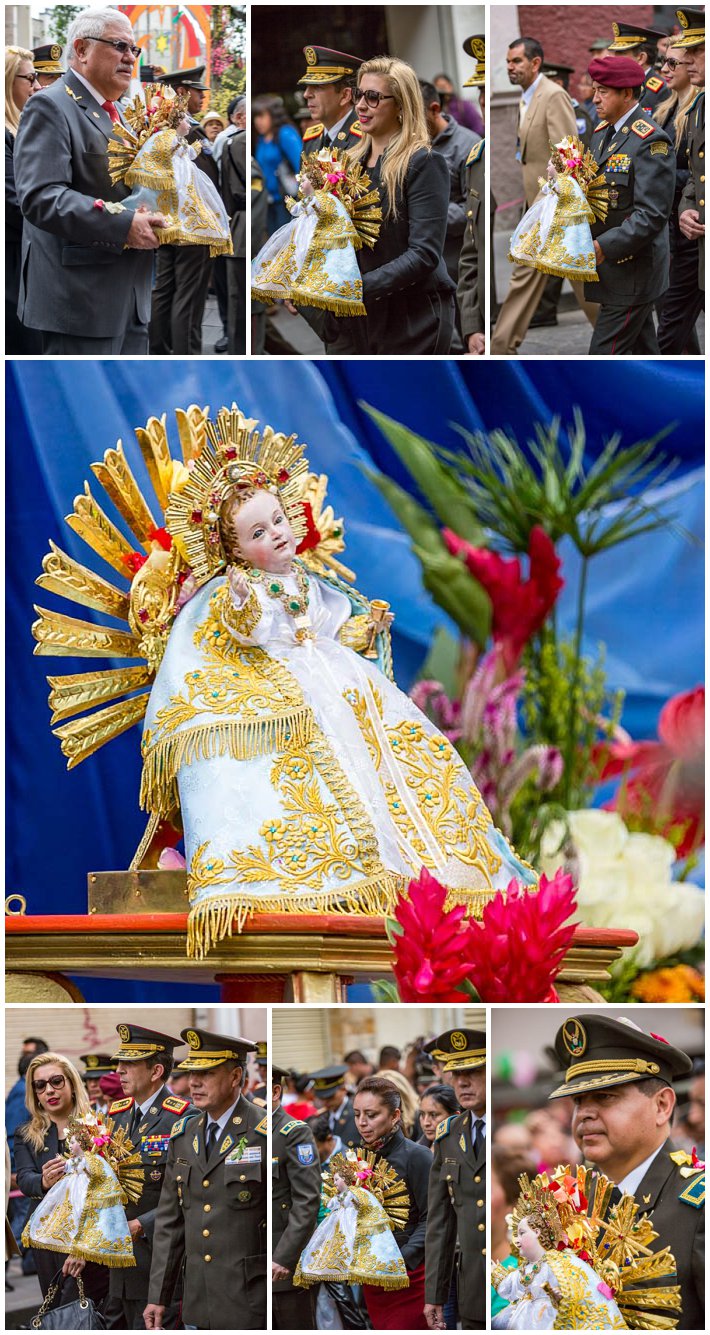 Each bearer carried the statue for one block.  It was then handed off to the next intended bearer, until it finally reached its position of honor, on a pedestal in front of Iglesia San Sebastián (center image above), where the parade began.
While the statue was being walked to its pedestal, the National Police Mounted Band (not really sure of their proper name) marched on horseback behind the statue, playing their music while on the move.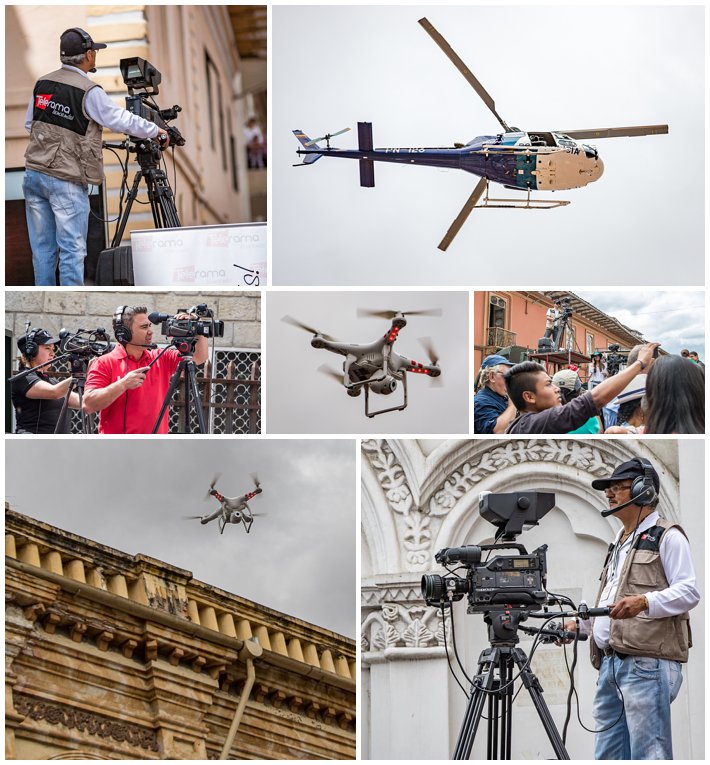 Every news organization was represented along the parade route, several doing live interviews and descriptions, like you would see when watching the Rose Bowl parade on TV in the States.  There was even a news helicopter and a drone doing aerial video of the parade.
Come back tomorrow for Part 2, where we cover the parade itself.
---
---