We met in college at the University of California at Berkeley in 1969. We both wanted to wait until graduation to get married, so we skipped all graduation ceremonies and got married on graduation day in 1972. Evelyn wanted to travel internationally, and before long Burt had also gotten the travel bug. Since then, we have made a point of visiting at least one new country almost every year, typically spending 3 weeks to explore a new country before rushing back to work.
In 2013, we decided it was time to move onto the next stage of our life, and retired. We had never been able to work overseas, though it had always been a desire. We therefore decided to retire overseas, and moved to Ecuador in 2013, a few weeks after retiring.
Evelyn has always had a talent for painting, and now has the time to develop her talent more fully. Burt has been more oriented towards photography. This website combines our travel stories starting with our 2011 trip to Cambodia and Vietnam, through the present, along with galleries to show off our art.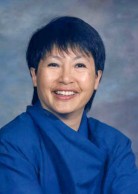 Evelyn's interest in art was developed in her early years, winning many awards in school art shows, including being named as the Top Artist in her middle school.
Evelyn took on a long career in Facilities Planning, Construction and Real Estate Development. However, she continued to develop her artistic skills, and she has studied with renown master artists in many mediums, including oil, pastel, charcoal, acrylic, watercolor, then clay sculpture. Throughout Evelyn's life, her passion for art motivated her to explore and master many mediums, which is evident in the exceptional quality and diversity of her work.
Oil. She studied with Michelle Dunaway and Aaron Westerberg from the California Art Institute, Van Waldron, who won over 300 national and regional awards, Bob Gerbracht, PSA Master Pastelist, Sherrie McGraw, author of highly acclaimed book The Language of Drawing, David Leffel, a legacy in the art world who taught at the New York Art Students League for 25 years.
Watercolor.  Evelyn studied with Mary Whyte, nationally recognized for her figurative watercolors, Thomas Schaller, one of the foremost architectural artists in the world, Birgit O'Connor, recognized in over 30 national and international artist publications, Leslie Wilson, her inspiration and a signature member of CWA, and Linda Sutton, an award-winning nature and plein air painter, as well as a signature member of the National Watercolor Society.
Drawing.  She also studied with Glen Orbik from the California Art Institute, and Jim Smyth, Pacific Art League, who studied at the famed New York Art Students League, as well as academies in Paris, Florence, Geneva, and St. Petersburg, Russia.
Sculpture. Evelyn received her training from Carol Tarzier, who taught at the Academy of Art University in San Francisco and Studio One, and has won national awards for her bronze sculptures.
Acrylic is a new medium for Evelyn and she has been learning from Alberto Soriano, a distinguished Peruvian artist, and Gary Myers, Santa Fe, New Mexico.
Evelyn's first art exhibit was held in Cuenca, Ecuador in July 2014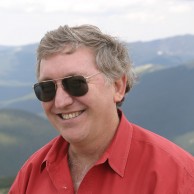 Burt originally planned on becoming a physicist.  He worked his way through college in physics labs.  As a freshmen, he worked for NASA and created the design for a special "corner mirror" that was placed on the moon by Neal Armstrong and Apollo 11 in the summer of 1969.  That mirror is still in use today, and has resulted in several discoveries related to the moon's motion.
As a sophomore, he was exposed to a computer while doing research on sound analysis with lasers.  He found he enjoyed tinkering with the computer more than the lasers, and switched majors.  He then spent most of his career as a software developer, until his retirement from LeapFrog in 2013, where he had been developing software for educational toys.
Photography was a hobby first enjoyed in college.  After marriage, he turned a spare bedroom into a darkroom, and continued doing black & white film photography through the 1970's.  Career and life then got in the way, and photography was left behind.
In 2007, Evelyn gave Burt a Canon 5D digital camera for his birthday saying "you need a hobby."  He quickly found a love for highly technical studio photography, and slowly became proficient at PhotoShop.
This gallery is a combination of some of his favorite studio images, and the results of the continued travel that they have both enjoyed, starting with that fateful Canon 5D gift.