Evelyn's First Solo Exhibition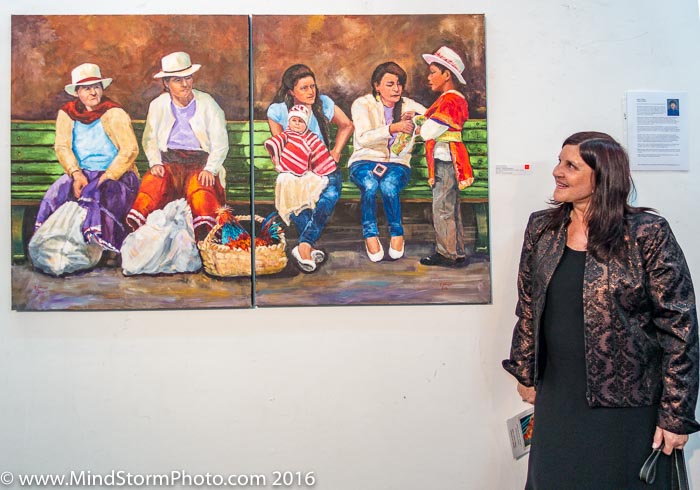 Lynda with her new painting from the Parada de Bus series
How many people will come to Evelyn's reception?  That was a question that plagued us for weeks. How much food and wine do we prepare?  We have been to some art show receptions where only a handful of people showed up.  We were advised to plan for no more than 40, but my gut said closer to 100. Then it started to rain... and rained hard, just a few minutes before the show was to open.  Oh no! The rain will certainly keep most people home!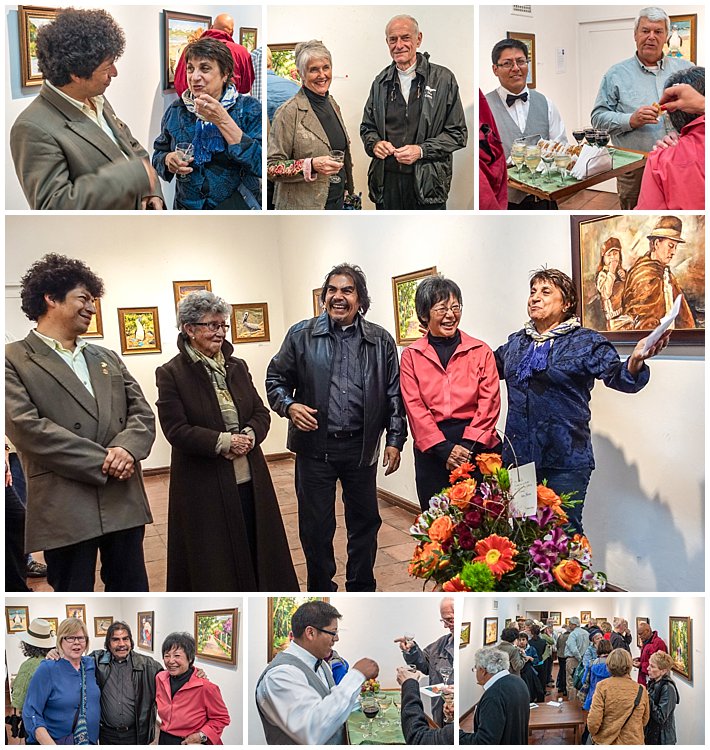 Center Photo Left to right - Diego Orellano, Eudoxia Estrella, Alberto Soriano, Evelyn Johnson, Lorena Duca
By the time the doors opened, there were a dozen soaking visitors waiting to be let in. Within the next 15 minutes, the numbers had swelled to 80, as the speeches began.  The owner of the gallery, Eudoxia Estrella, an internationally renown artist and the first director of the Museum of Modern Art, welcomed everyone, then introduced the art critic, Diego Orellana. He then spoke a few words of why he found Evelyn's work so intriguing.   When it was Evelyn's turn to speak, she told the crowd that she had been asked by  her art teacher to give her talk in English.
However, she said she had practiced in Spanish and would therefore attempt presenting that way. Laughter ensued when Evelyn did a pretty good job of Spanish, and then had Lorena translate into English for most of the audience.  Evelyn's painting instructor, Alberto Soriano, is notoriously shy about speaking even at his own art shows.  However, he was pulled into the front, where he gave glowing comments about his favorite student.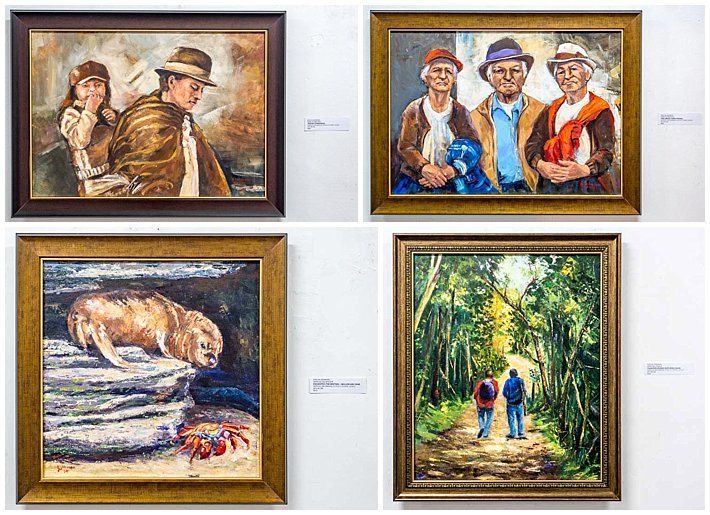 In all, Evelyn exhibited 30 of her paintings for the show.  To her surprise and delight, 10 of those were sold at the reception tonight, and a few people said they planned to return after they convinced their partners. Evelyn's art teacher, Alberto Soriano, was overwhelmed with pride with how receptive everyone was to his student's first solo show.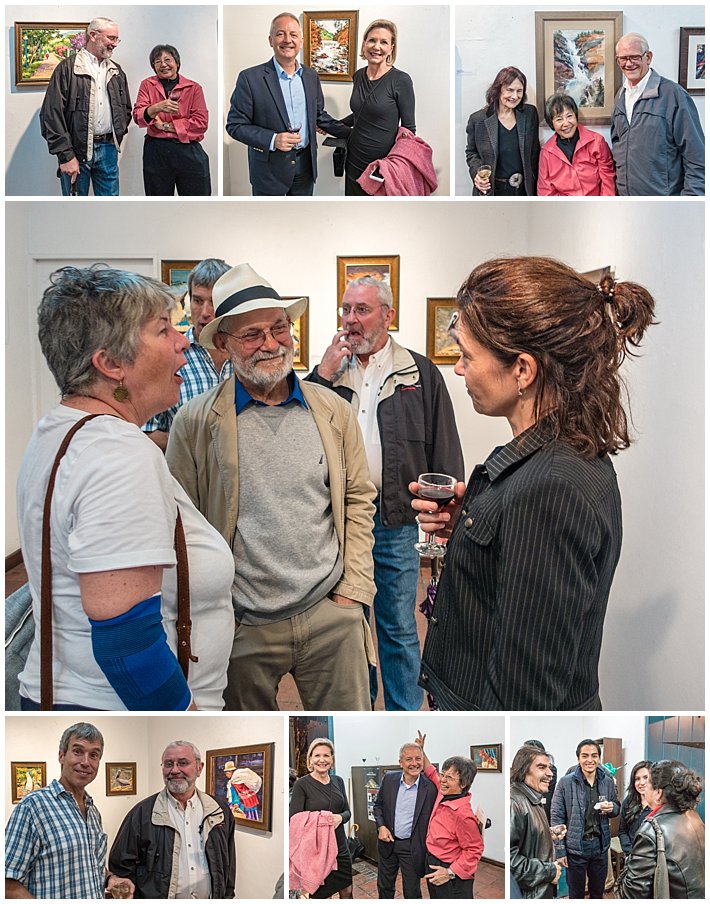 Everyone seemed to enjoy themselves, and by the end of the night, we estimated more than 120 people had come.  It seemed that even the driving rain could not keep people away.
Announcement -- Meet The Artist
We have heard from several people who were out of town, and a few that stayed at home because of the heavy rain.  The Larrazábal art gallery has agreed to host a second "Meet The Artist" get-together on Saturday, March 19, from 10AM until noon.  Join us for coffee and juice. See the prior announcement of this reception by clicking here, to get the address and directions to the gallery.
---
---