Festival of Lights
Last night was the Festival of Lights (Festival de Luces) at Santo Domingo Plaza in Cuenca.  This is an annual event, honoring Our Lady of the Rosary.  However, in past years, we always heard about it after the event. This was the first year we learned about the event in time to attend.
The schedule showed that the candles would start to be placed at 6PM.  Since we know that almost all Ecuadorian events start late, I wandered over a few minutes past 6 -- only to discover that the setting up was already well under way, with students already 3 blocks from the church lining them up along the roadways.  To my further surprise, every part of the schedule was almost exactly on time.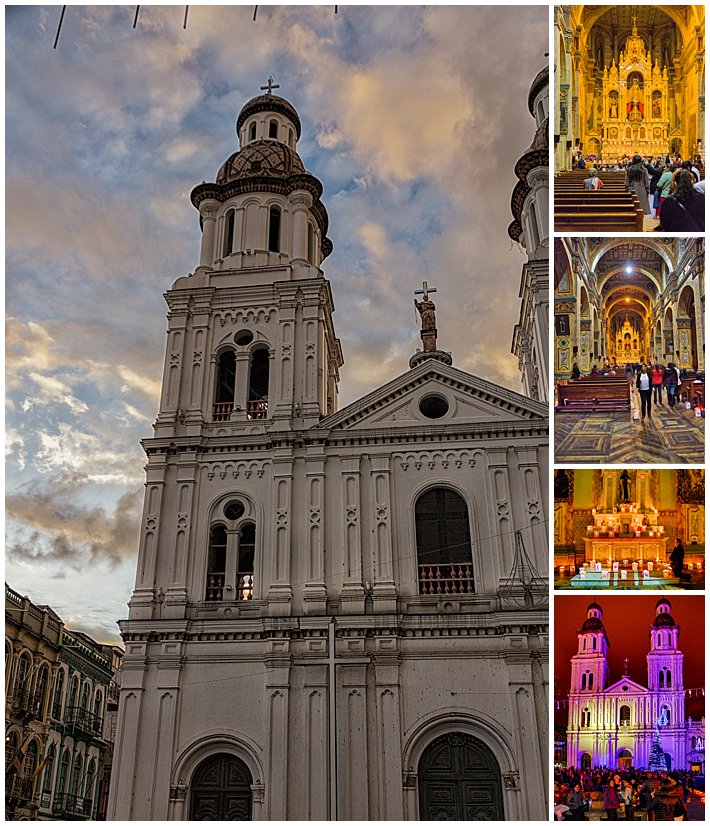 A mass was given at 7:00 PM, and doors opened about 6:30.  I was able to enter and see the interior of the Santo Domingo church (above right column).  I tried to also find stairs to the upper floors for an aerial view of the lights, but was stopped by a nun who told me "Está prohibido."
People started lighting the candles at 6:30 sharp.  As the sun set and it became darker, many  people  with smiles on their faces had their photos taken among the candles.
---
---