Music and more music…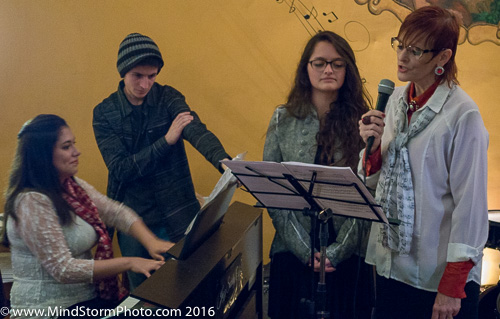 This week leading up to Christmas has been filled with holiday  music in Cuenca.  First we went to 2016 Christmas Candlelight Concert put on by the Cuenca International Chorale.  In our opinion, this year was their best  performance ever, and we especially enjoyed hearing Mara Gano. Kudos to the director, Andrea Lyman, accompanied by  Sheila Johns and the entire chorale group. A couple days later, we got into the holiday spirit again with a special performance from Karen Kennedy and her daughter, Daniela, at the Jazz Society of Ecuador, a club just a few doors down from our condo.
Other music performances  that we could have attended included a children's choir, two performances of the Cuenca symphony, Novenas, additional performances at the Jazz Society, the military band playing at Parque Calderon, a concert with the choral group from the conservatory performing with the Cuenca orchestra at the University of Cuenca, plus many more performances at several bars around town.  All this within a single five day period! As always, there is no shortage of activities for us to choose from.
This was a Christmas song compilation by Karen Kennedy on Thursday evening, at the Jazz Society of Ecuador.

Silent Night was the closing song from the Christmas Candlelight Concert on Monday evening. And, here are some of the attendees with their candles, while waiting to exit the church.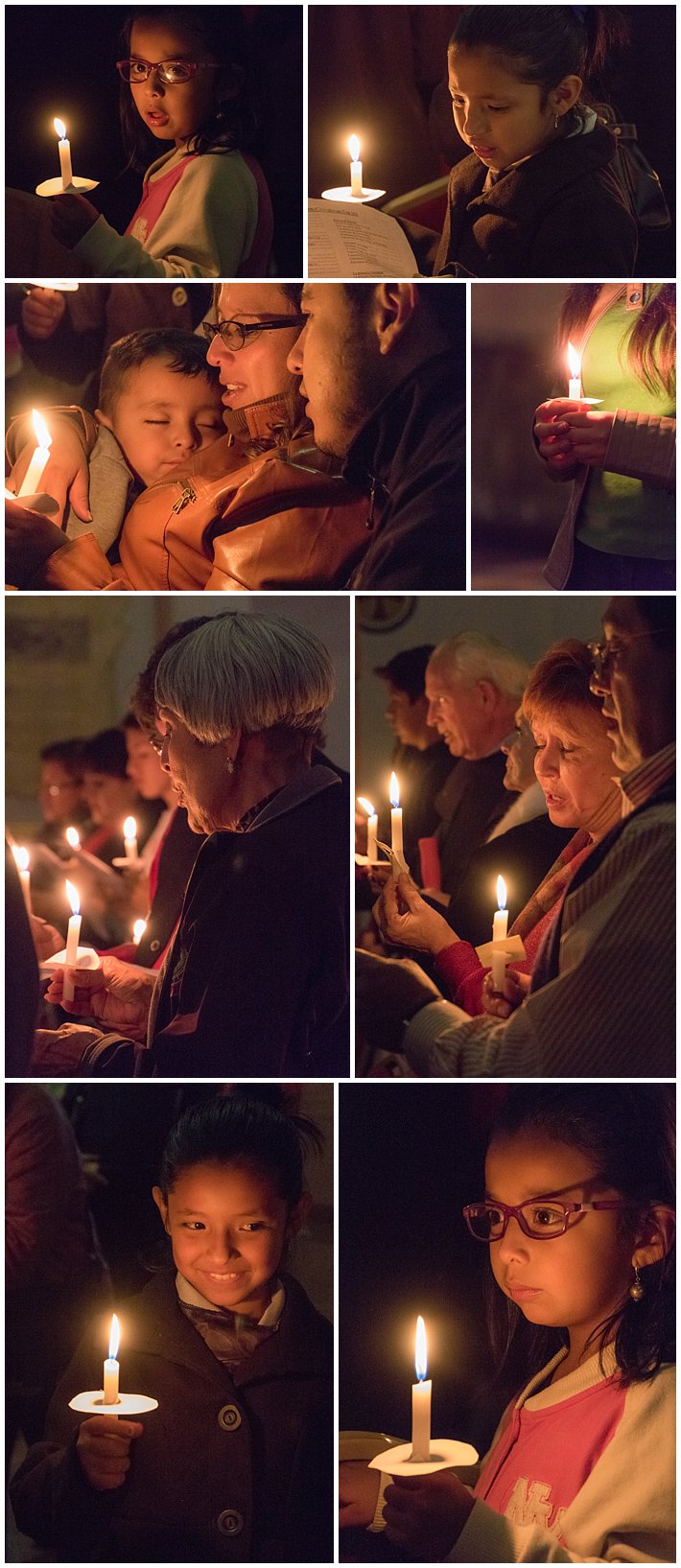 ---
---