Subdued New Year's Eve in Cuenca
As usual, politicians were mocked throughout the large neighborhood dioramas. Clinton, Obama and Trump were all represented from the States, plus an assortment of Ecuadorian political figures.
This was our fifth New Year's Eve in Ecuador.  Except for 2015 in Salinas, we have spent each of them in Cuenca. Our first was at the end of 2012, and was easily the largest and most elaborate we have seen here.  Each year since then has been smaller, and this year was much more subdued than any prior celebration.  There were fewer elaborate dioramas, fewer manigotes (effigies), fewer fireworks, fewer cars decorated with their manigotes and fewer people walking around el Centro. There were supposedly 19 entries for the annual neighborhood Amistad Club contest, however with no map nor addresses published, people walked to their favorite spots looking lost and saying "nada".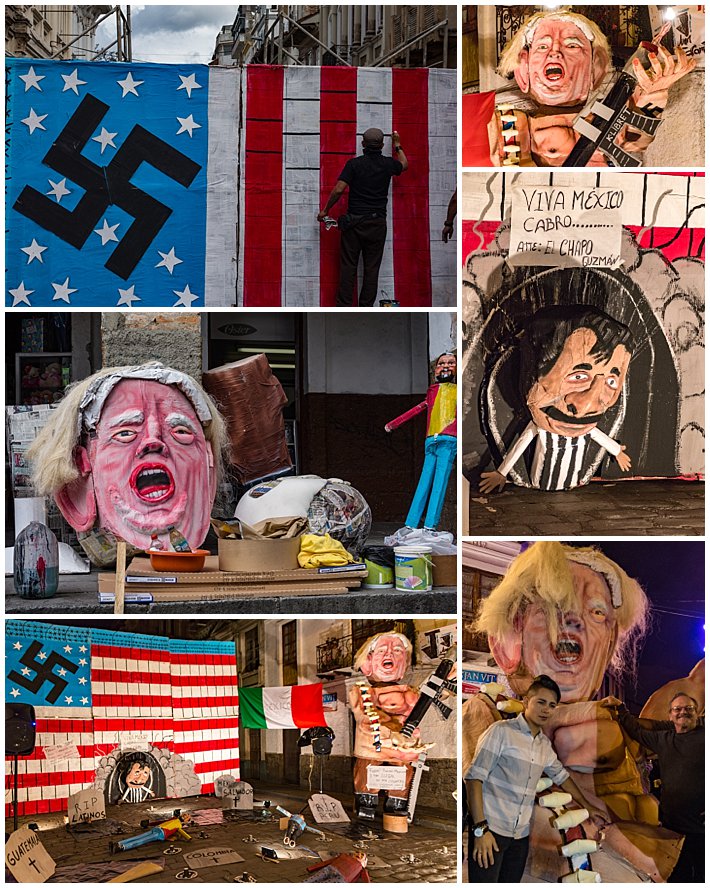 Given the vitriol that Trump spewed towards Latin Americans, it was not surprising that he was a major target of ridiculing.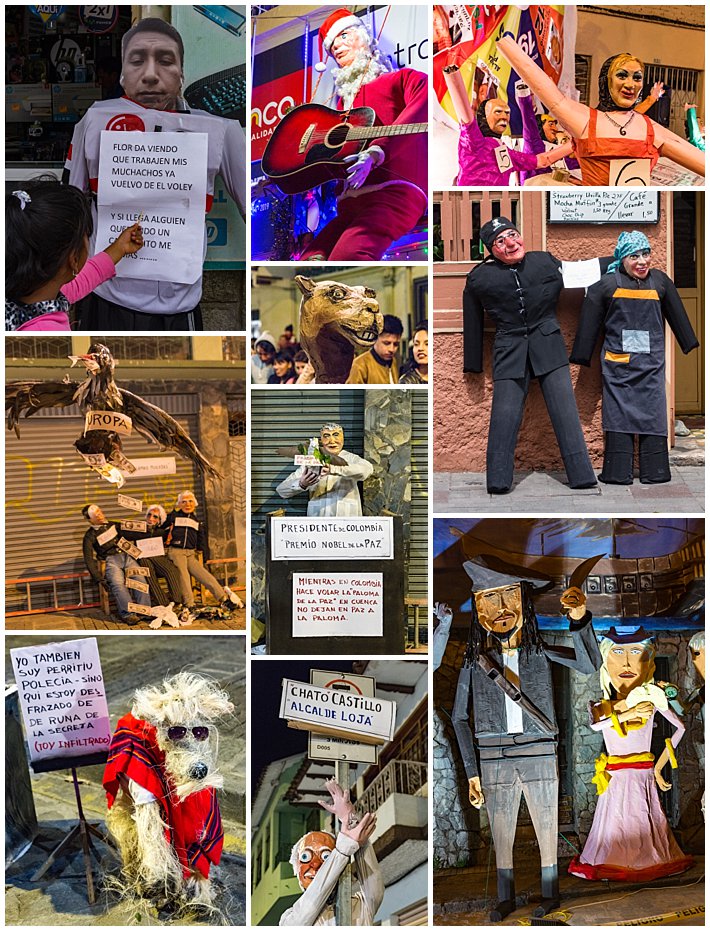 There were a smattering of other manigotes around town, some humorous, but most poking fun at various politicos.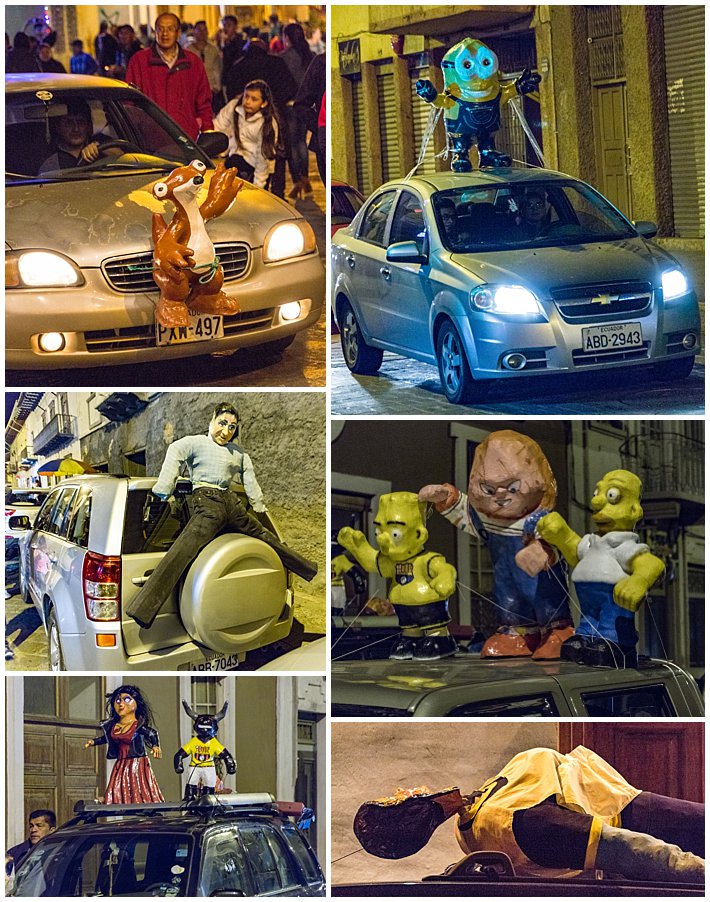 There were a few cars driving around with their manigotes tied to the roof or bumper, but far fewer than past years.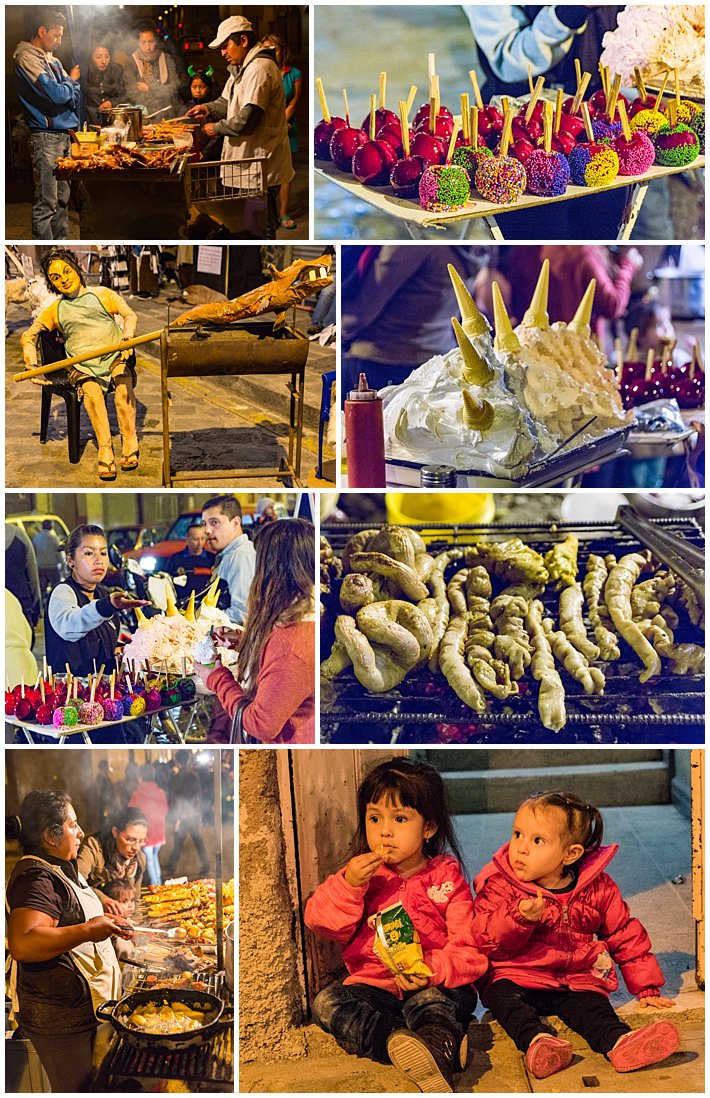 As always, food was plentiful. There was even tripe (3rd row right) this year, and a manigote of a woman cooking cuy (2nd row left).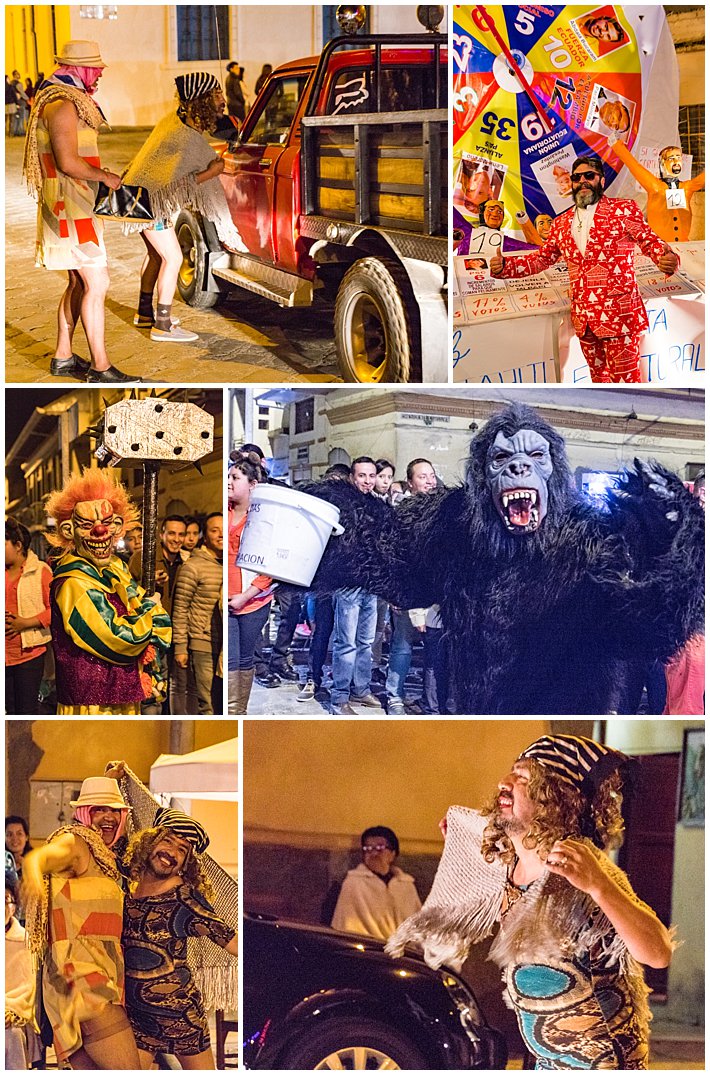 There was the usual collection of characters and toll collectors having fun.
Kids were enjoying themselves, whether climbing trees (middle left) or reading a tablet (upper right), or playing with sparklers.
Many families started burning their own manigotes before midnight this year.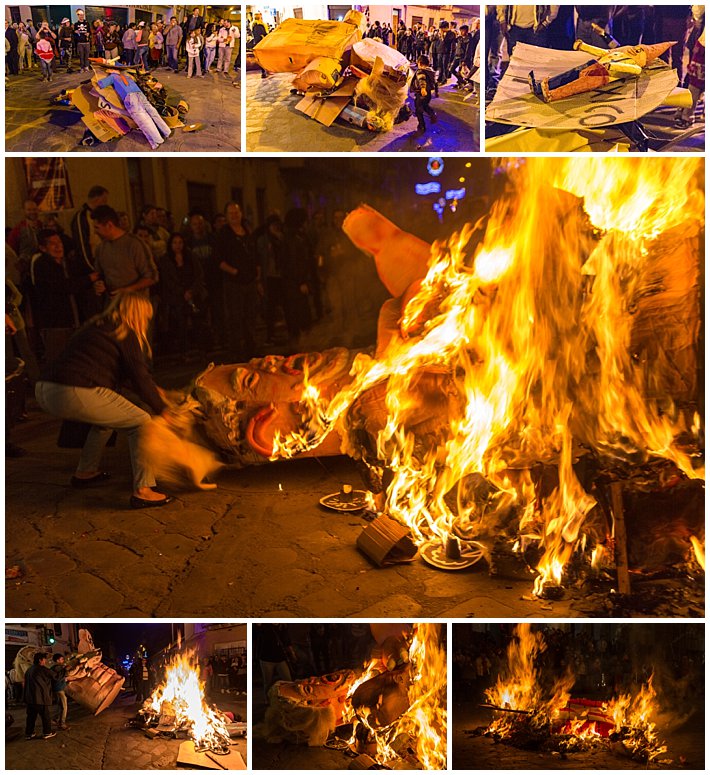 Though the large neighborhood bonfires started at midnight, which has been the tradition. However, it did not feel like a war zone of numerous fires this year, as it has in the past.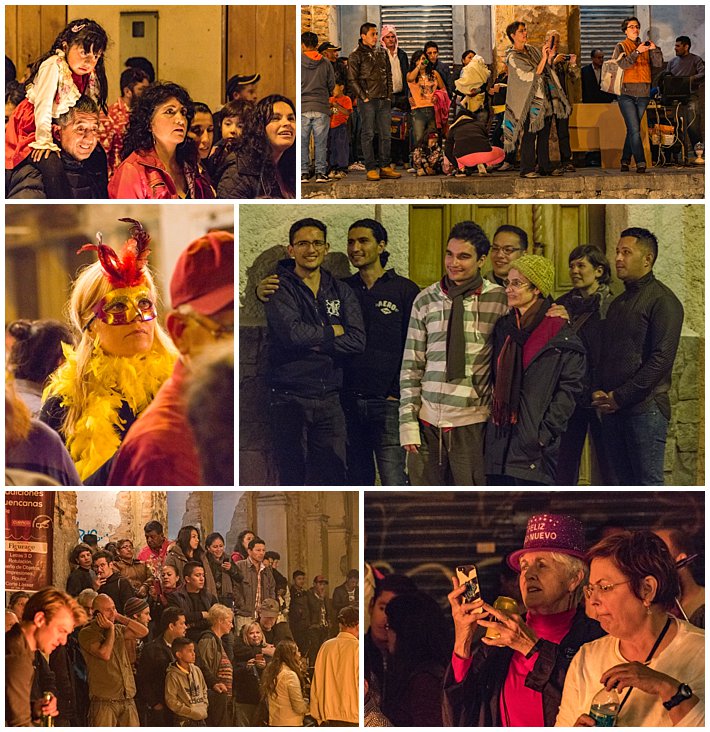 The smaller crowds enjoyed the ritual of burning bad thoughts from the past year, and starting the new year fresh.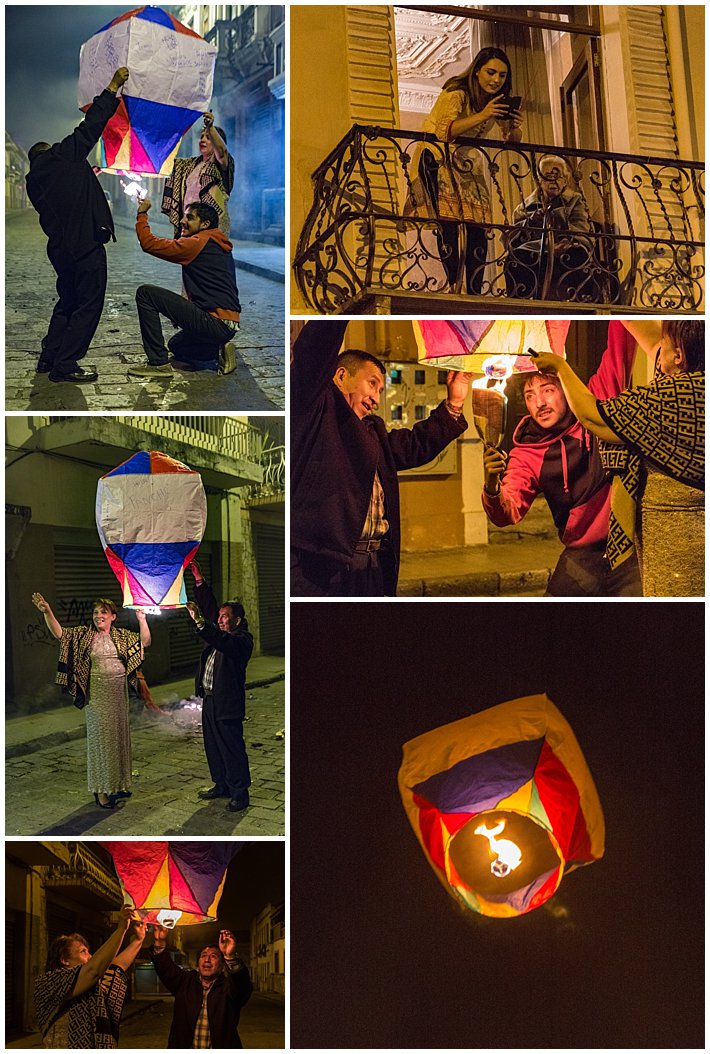 As we arrived home, our neighbors were preparing to launch their globo (paper sky lantern written with all the hopes they wished for in the new year, such as "salud, dinero, amistad, familia...)  Though now formally discontinued in town, after 2 churches caught fire in 2013, this family has continued to launch one each New Year's Eve.

---
---