Women in Art 2017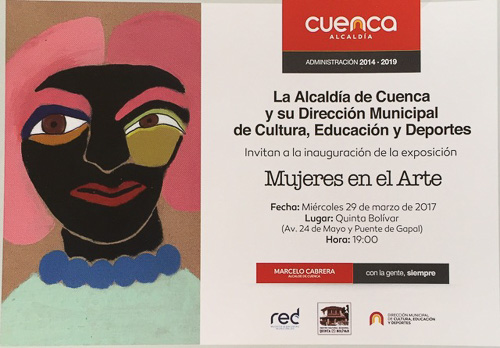 More than 400 guests attended opening night for Mujeres en el Arte (Women in the Arts), a collective art exhibition sponsored by the Mayor of Cuenca and the Ministry of Culture, Education and Sports. 65 women artists with 77 sculptures and paintings were presented in this month-long exhibit. The quality of the art, the variety of styles and presentation of the art was incredible, and it was the first time that we've seen so many families with young children attending an art reception.
"Ternura" (Tenderness) by Evelyn Johnson (top)
"Vieja Kichwa" by Ali Spence (bottom left)
"Siete Hermanas" by Janda Grove (bottom right)
This was Evelyn's first show as a juried artist, which meant that it was a competitive process. A juried show is a competition in which participants' work is judged by a panel of persons convened for this purpose. The criteria for this exhibition was that the participant's work of art had a theme and focus on gender, women in the history of Ecuador, the female body, female aesthetics, motherhood, ancestral knowledge and daily life of women.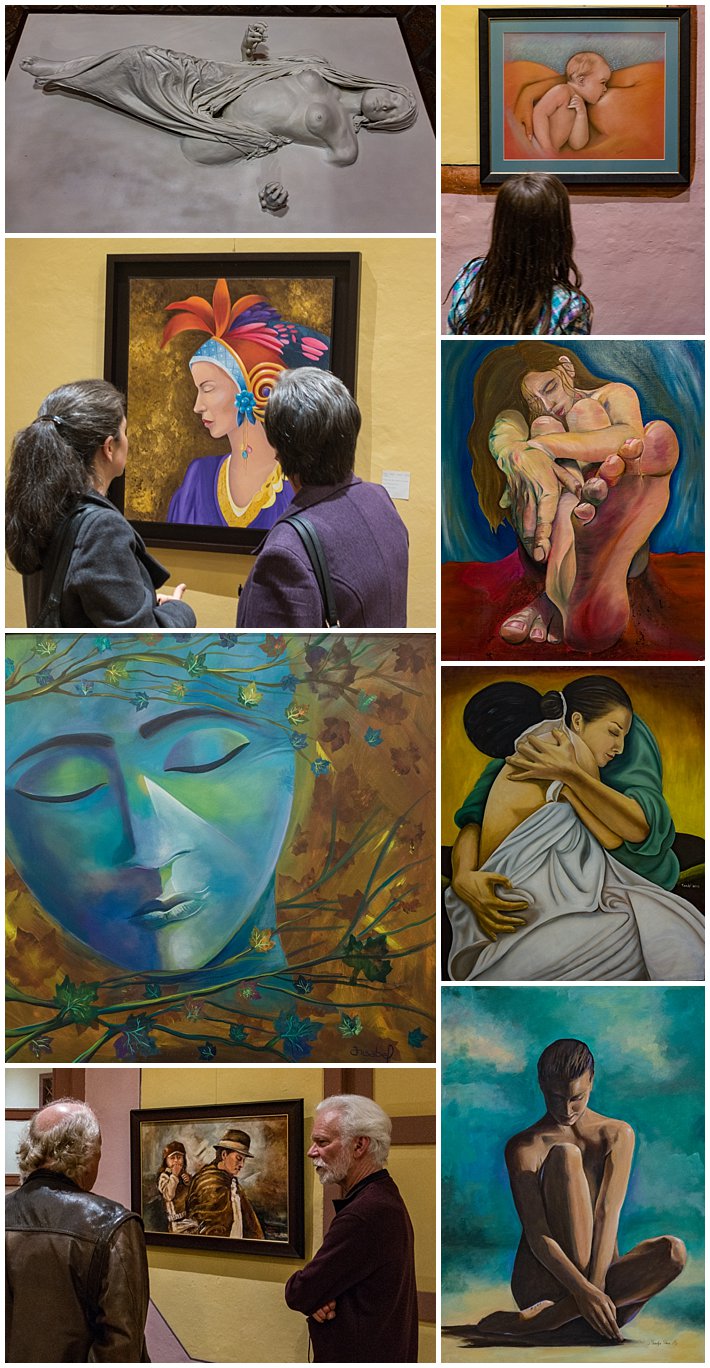 More than 120 local artists submitted their works of art, and only half were selected to be in this show. There is an amazing number of talented women artists in Cuenca, and kudos to the three North American women artists, Evelyn Johnson, Janda Grove, and Ali Spence whose works were accepted into the show.
The exhibition was held at the La Quinta Bolivar Cultural Center, a private patrimonial home that was acquired by the city and beautifully restored in memory of Simon Bolívar, and turned into a cultural center. It's well worth the visit just to see this gallery.
---
---