Italy 2 – Pisa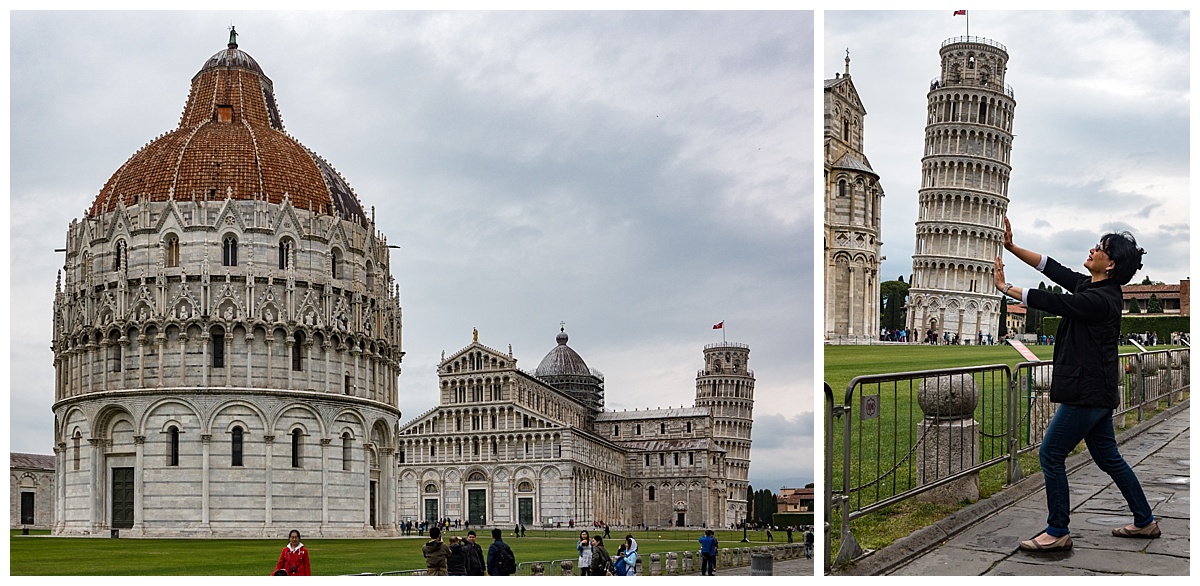 We visited Pisa today, and of course made a beeline to the Tower of Pisa, which is known as one of the Seven Wonders of Medieval Times in Italy and one of the most recognizable structures on earth. As we entered the walled complex, the Leaning Tower of Pisa became quite prominent.  The architecture is similar to the stunning designs in Florence, and Pauline immediately jumped in to help straighten the poor leaning building... along with at least 100 others doing the same for their photographs... ☺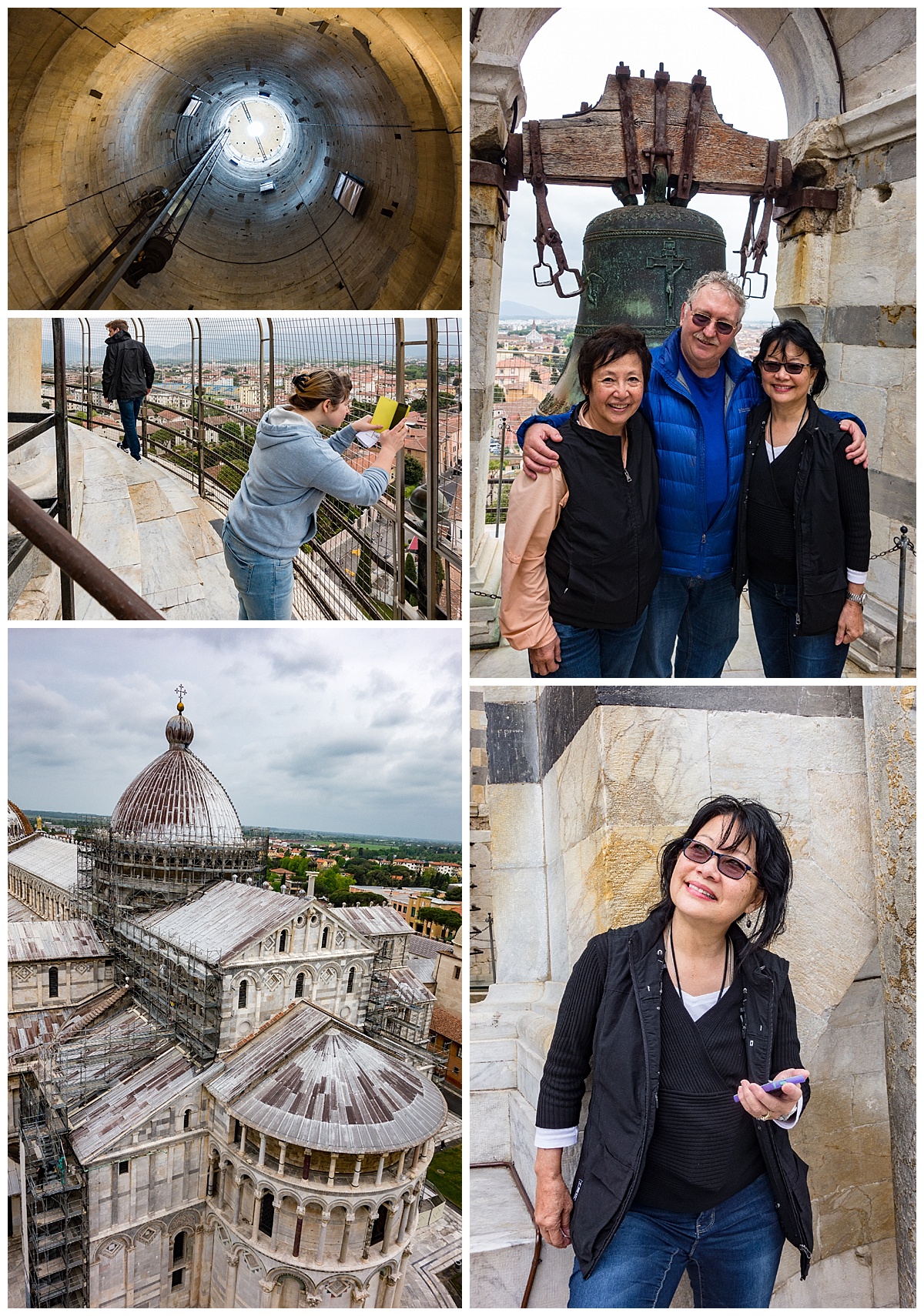 Now that we have stabilized that poor leaning tower, we were obligated to climb the 296 steps or the 186 feet to the top. It was a surprisingly easy climb compared to 77 steps of the La Escalinata staircase in Cuenca (which is at 8400 ft elevation, as opposed to sea level for Pisa).
Looking up inside the tower (upper left) is surprisingly mundane, and reminded me of looking up an empty grain silo. Once we were at the top, we roped in a friendly stranger from Sacramento to document our ascent (upper right), and we looked down on the neighboring church before returning to earth. And, yes, the horizon is tilted about 4 degrees, due to the Leaning Tower we photographed from.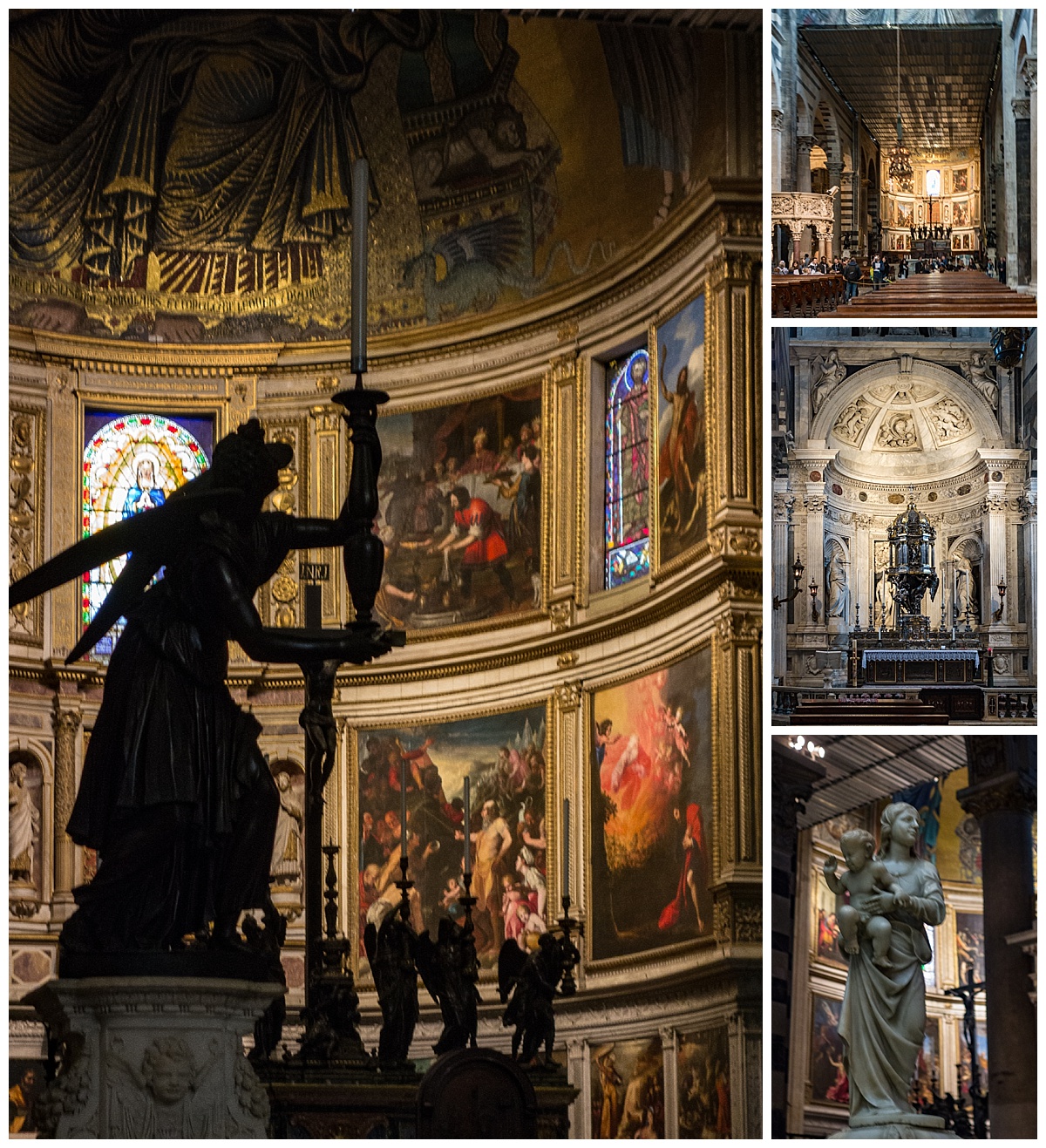 We next visited the Duomo di Pisa next door, which is a Roman Catholic cathedral noted for its Romanesque architecture.
Next stop, Cinque Terre!
---
---