Italy 3 – Cinque Terre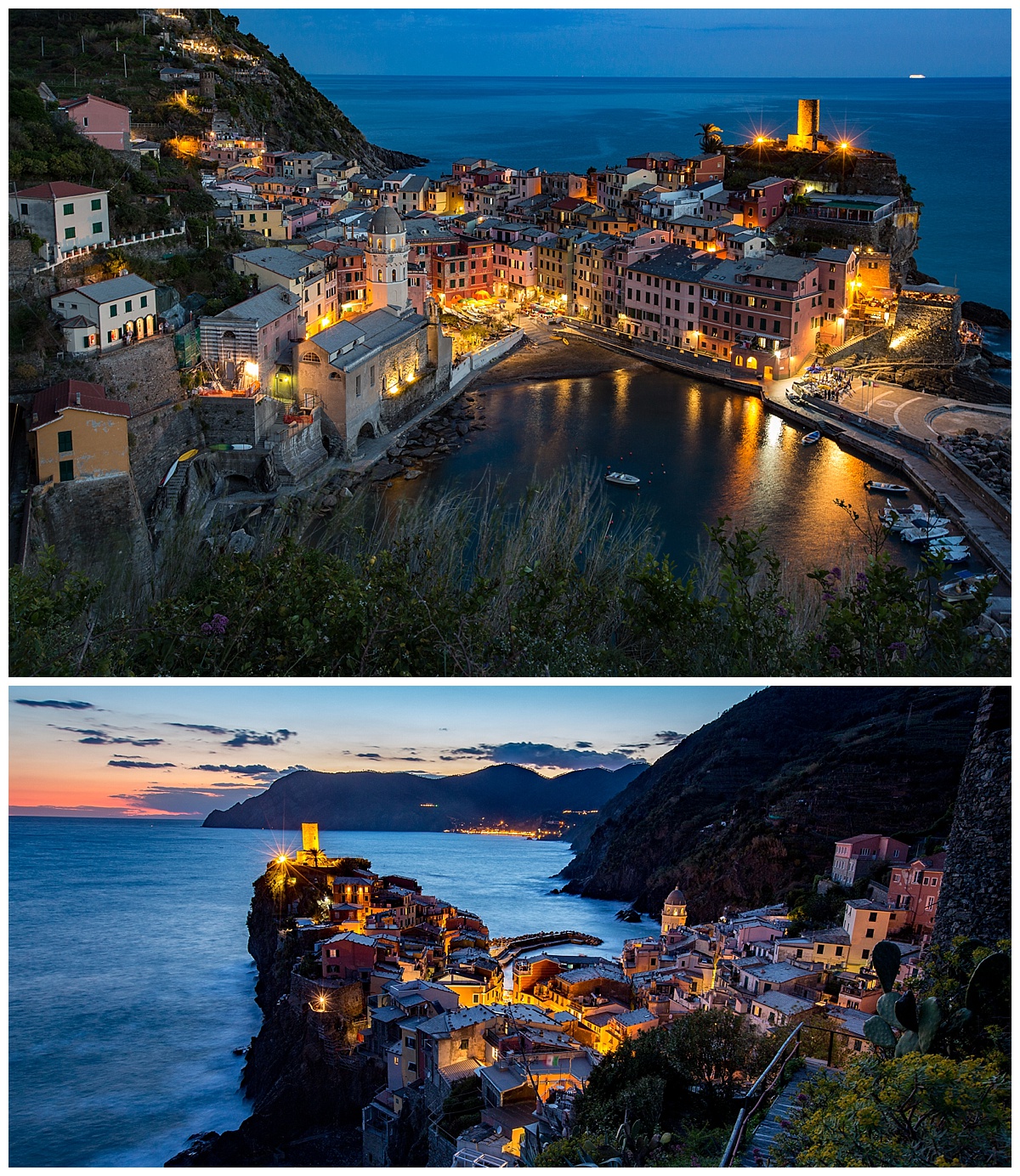 Sunset in Vernazza is when the village becomes most colorful
We continued our Italian trip to Cinque Terre for the past few days.  This is actually a designated (UNESCO world heritage site) national marine park consisting of five seaside villages connected by hiking trails and trains, hugging the rugged Italian Riviera. They are extremely picturesque and hilly, with no village having more than a few yards of flat plaza surrounded by steep climbs in all directions. Expect to walk a lot, as there are no taxis nor cars allowed in the villages.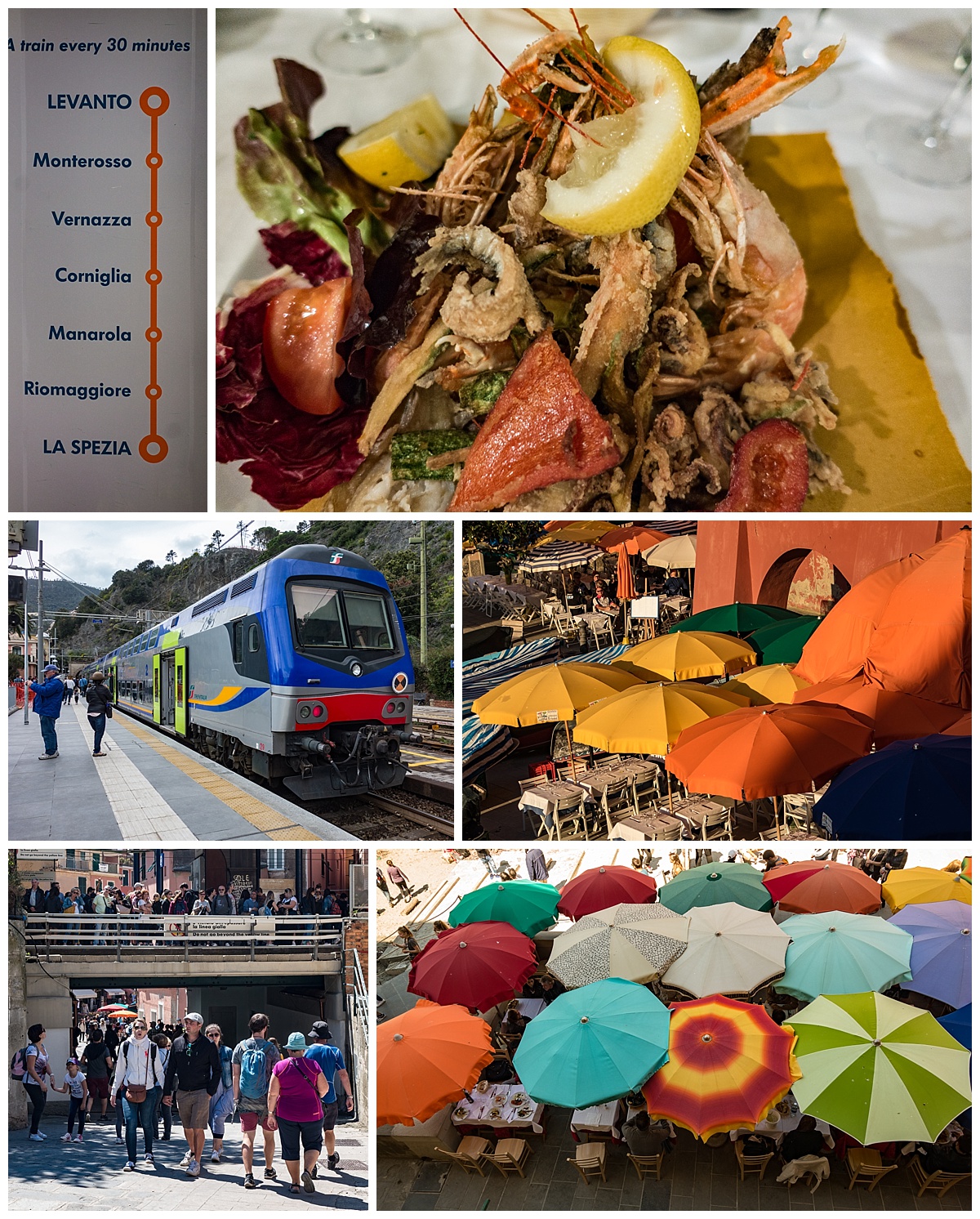 The villages are connected by a train costing 4 Euro that runs in each direction every half hour, making it very easy to hop on and off wherever you choose to explore. Our highlight in Italy thus far is the food and house wine, which are outstanding wherever we go. Our favorite breakfast stop was il Pirata delle Cinque Terre, where we had their panzerotto, a delicious pastry filled with ricotta cheese, cinnamon and vanilla. They were proud they served no bacon and eggs. And, we found the most tender pulpo (octopus) and fresh seafood.
Once the weather cleared, the restaurants brought out the sun umbrellas for outdoor seafront dining, and business was back to usual again.  The only real downside of the area is the crowds (lower left) during the day when the cruise ships are in town and the horde overwhelm the towns.  However, by evening, the day trippers are gone and the town is tranquil once again.
Our first day in the area was accompanied by a Spring storm with 30 foot waves. From our hotel room, we had a chance to watch boaters jumping in to rescue and tie together boats to prevent them from washing out to sea. While forcing us to bundle up when going outside, it kept the cruise ship mob away, and enhanced the colors of town in the evening.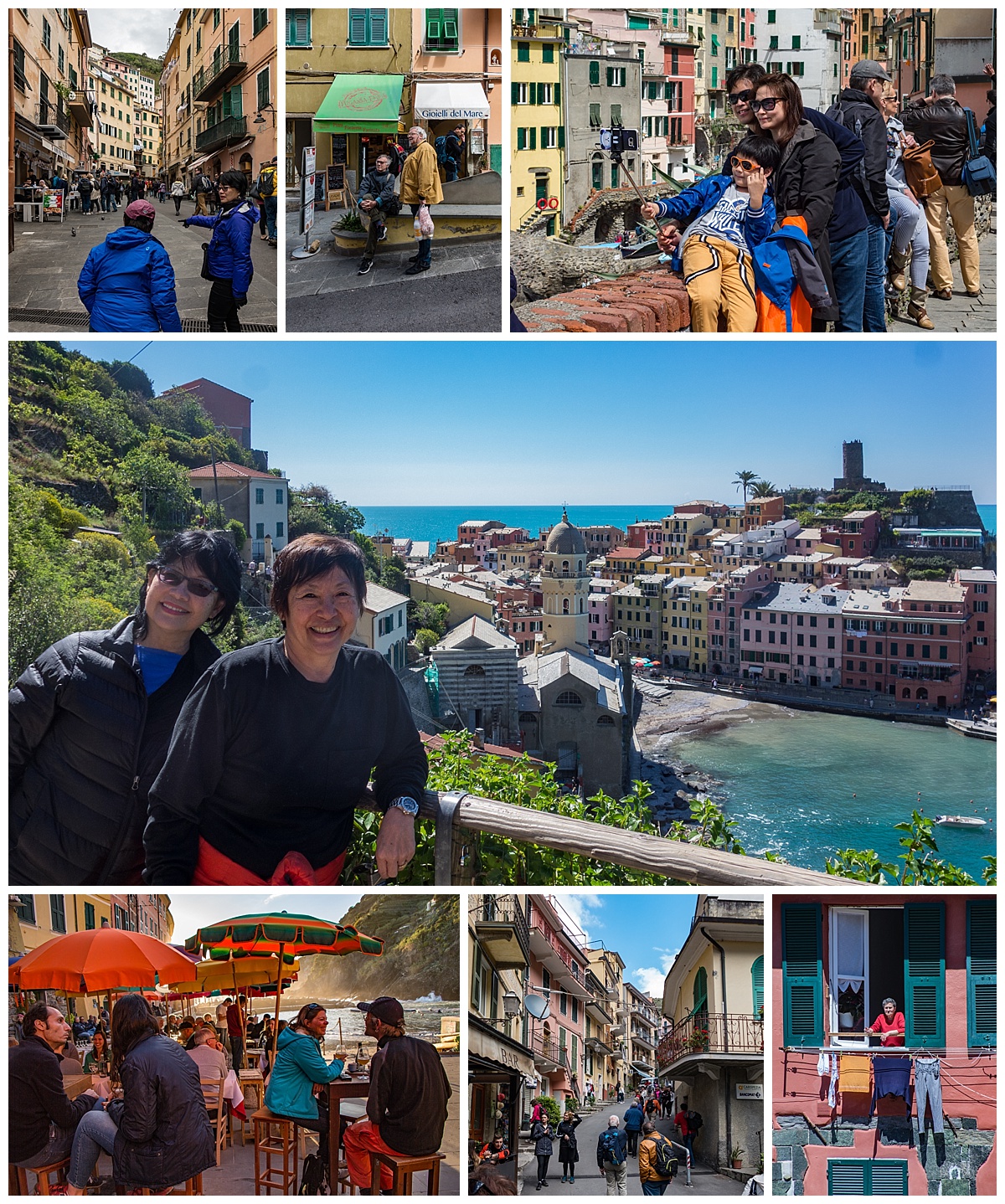 When the storm abated, we explored the other villages of Cinque Terre a bit more.  We also hiked portions of the famed trail connecting the 5 towns (that is Evelyn and her sister, Pauline, in center image).  One portion of the trail between Monterosa and Vernazza ("Little Venice") we had planned to hike was washed out.  Given the very steep climbing of the portions we did walk though, perhaps that was a good thing... Some people are able to trek the entire length of the picturesque trails to all 5 towns in 4-5 hours, though it was obvious that we would have taken somewhat longer.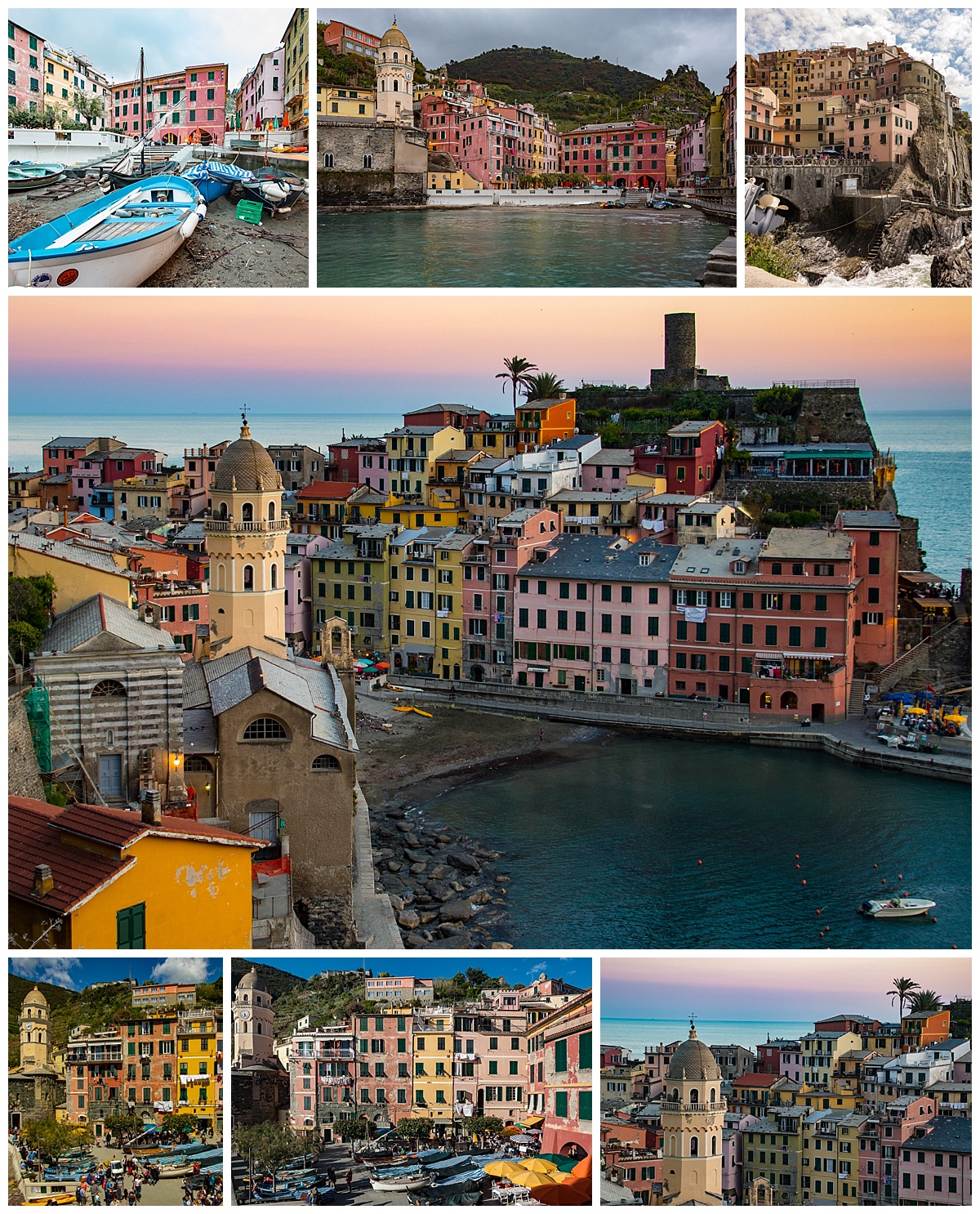 Our home base in Cinque Terre was Vernazza, which has the only natural harbor in the area, and have included a few more images of that village here. We'll close with a one minute video clip of the storm waves hitting Vernazza the morning after the rain stopped.
Vernazza Sea Wall Storm Waves from Burt Johnson on Vimeo.
---
---