Italy 4 – Venice, Part 1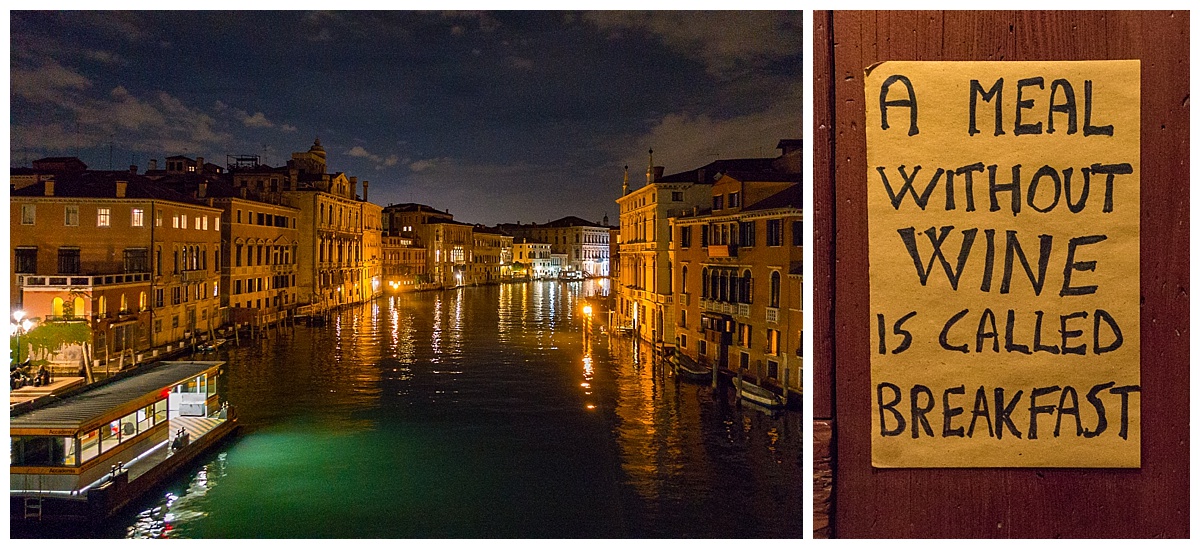 On our first night in Venice, we visited a cicchetti bar (small finger foods, which would be called "tapas" in Spain).  On their wall was my new motto in life, as seen in the upper right image. ☺
What first comes to mind when you think of Venice?  James Bond destroying buildings on the canal?  No, it's gondolas!  And yes, they were everywhere, many times in traffic jams on the narrow canals. It was raining on one of the days, which added an interesting twist to the classic gondola photographs. Even in the rain, the singers with operetta voices were still performing beneath our hotel room (large photo in  center). And, we rode a couple of gondolas that transported us from one side of the Grand Canal to the opposite side, saving a few kilometers of walking.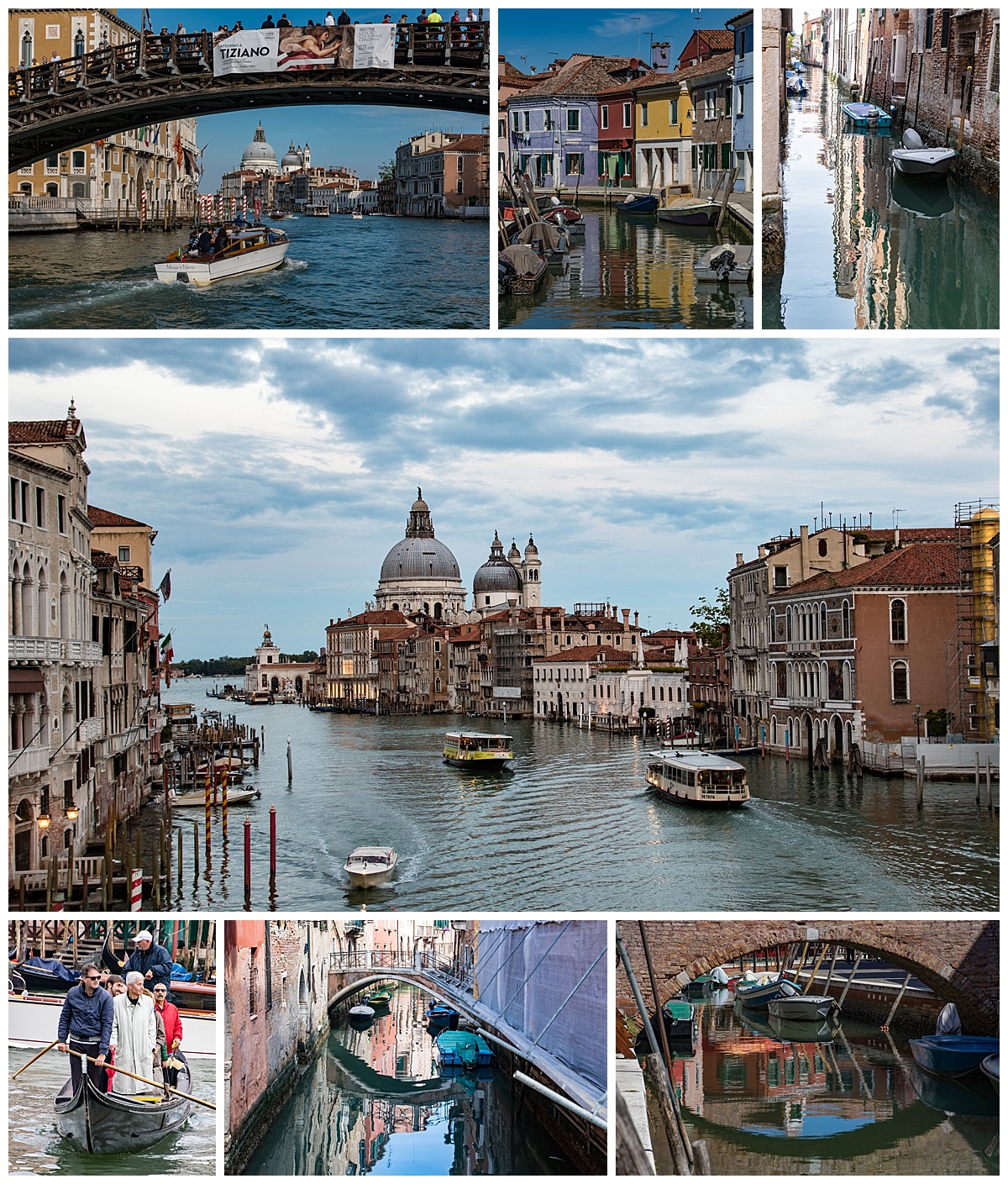 Venice's streets are water ways. The canals are the transportation network of the city. While the gondolas and water taxis dominate the smaller side canals, the grand canal is filled with larger and faster boats -- cargo boats, cruise ships and public ferries (vaporettas) transporting people. The classic views of the Grand Canal are from the bridges at the Accademia and Rialto.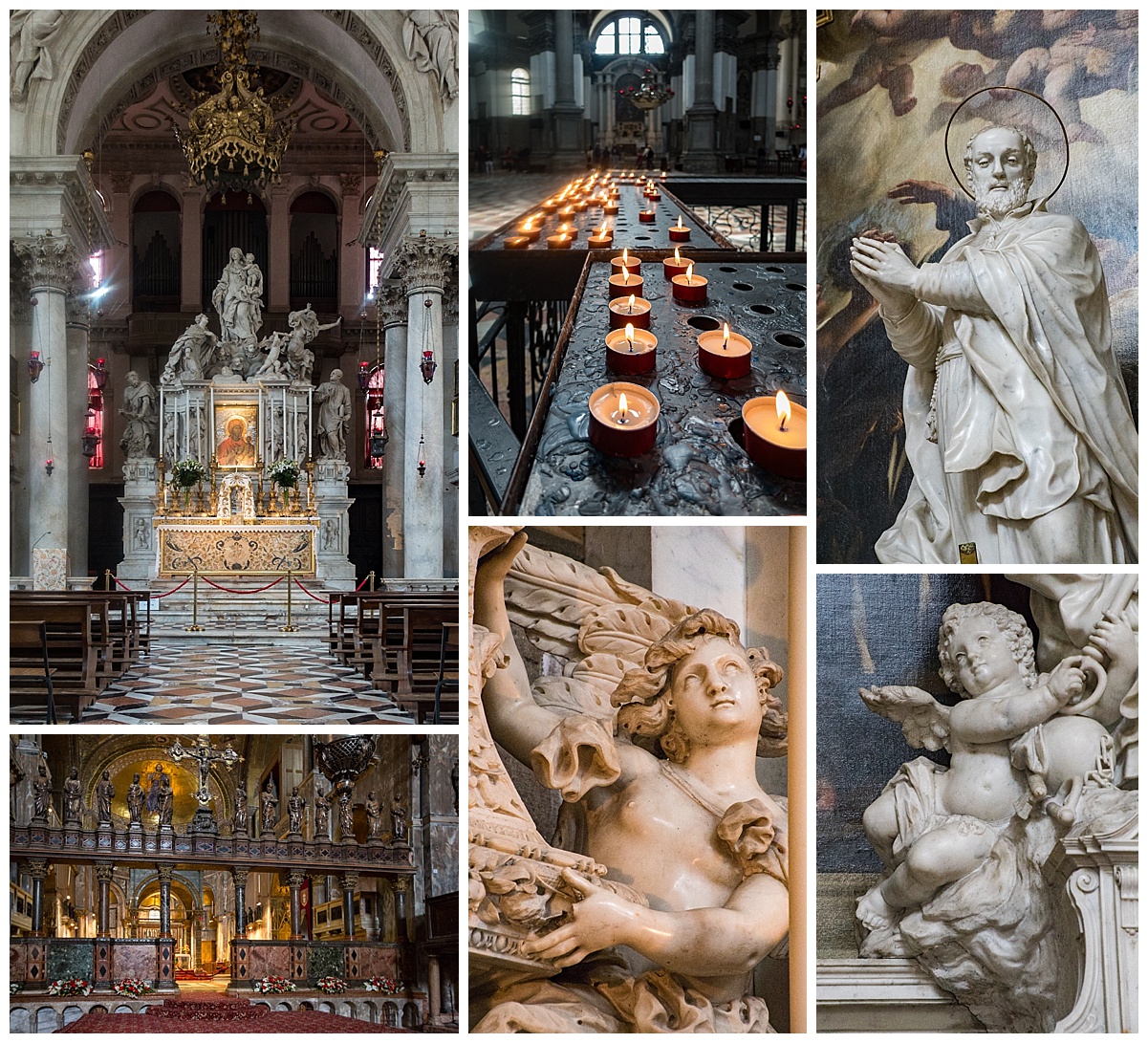 Venice is actually composed of 118 separate islands, many of which were originally independently ruled regions.  Each of those regions had a main cathedral that was the center of village life during the middle ages.
There are numerous art galleries throughout the city, many with restored paintings and sculptures from various cathedrals that have fallen into disrepair themselves.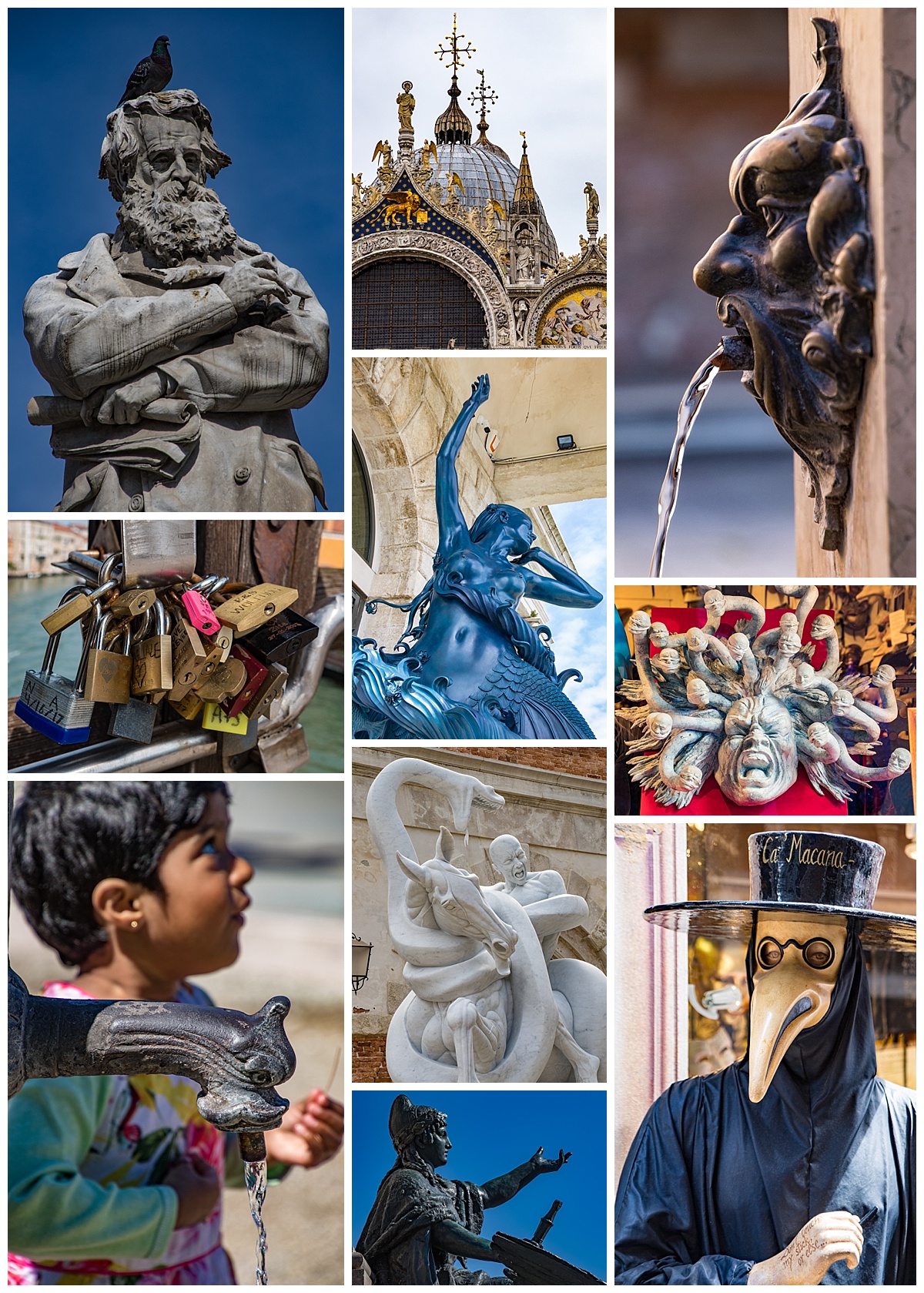 While paintings are primarily found in cathedrals and art galleries, statues are found throughout the city,many dating back 6 or more centuries.
St. Mark's Square, a landmark in Venice, is the lowest point in Venice and floods regularly, so Venetians all own hip waders and the city has a portable platform system where people have an opportunity to "walk on water". Though it had flooded three days before our arrival, we were lucky enough not to experience the floods ourselves, and thus have no photos of it.
---
---