Italy 8 – Amalfi Coast
We recently concluded 4 days on the Amalfi Coast, using Sorrento as our home base.  This sunset image was taken about a 5 min walk from our small hotel, which is just below those monster hotels you see further up on the hillside.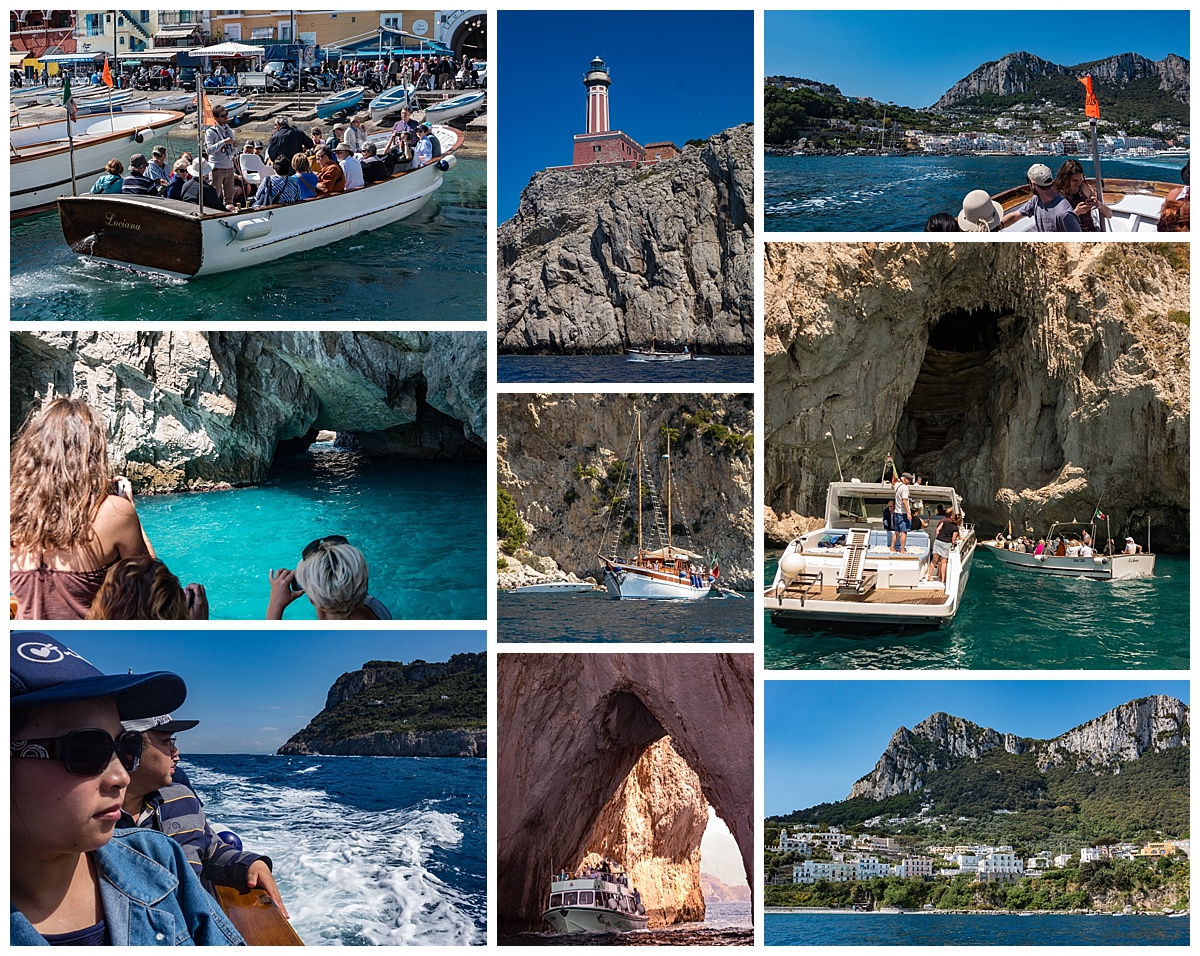 We took a ferry over to Capri Island, one of the most picturesque islands in Italy, then took a boat similar to the one in upper left to tour the island. The "Blue Grotto" is often a popular side trip, but it was high tide -- you could snorkel into it, but no boat could make it.
In Capri, a student class tour came through (below center left), along with hordes of tour groups from the cruise ships, so we were thrilled to return "home" every night, away from the maddening crowds.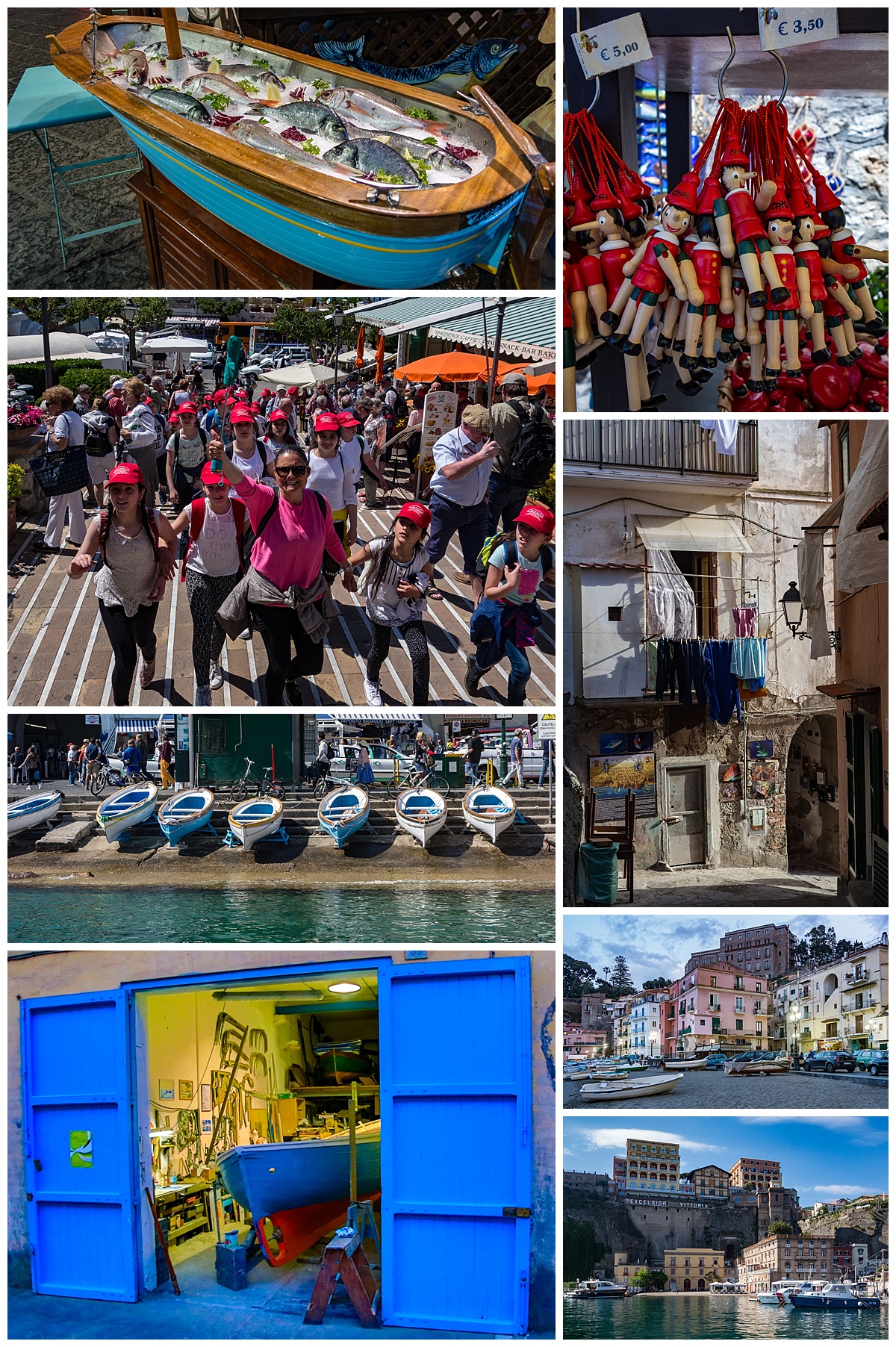 Wandering around Marina Grande (our neighborhood in Sorrento) was a treat.  Our "home" (Hotel del Mare) was located on a small beach, away from the main ferry dock, so there were very few tour groups inundating the area.  We could walk out our front door, and find at least a dozen great restaurants, and the sound of the waves put us to sleep each night. There were several boat builders and boat repair shops (lower left) across the street from where we stayed, and we had a chance to peek into several.  Going "home" from the main ferry dock was only a 15-minute walk across switch backs with picturesque views of the sea, and included an elevator ride up to the town.
We took the funicular to the highest peak on Capri (upper left shows Pauline getting off the lift), explored art galleries and boutiques, wandered around a small church, had lunch before returning below, and then took a ferry back to Sorrento.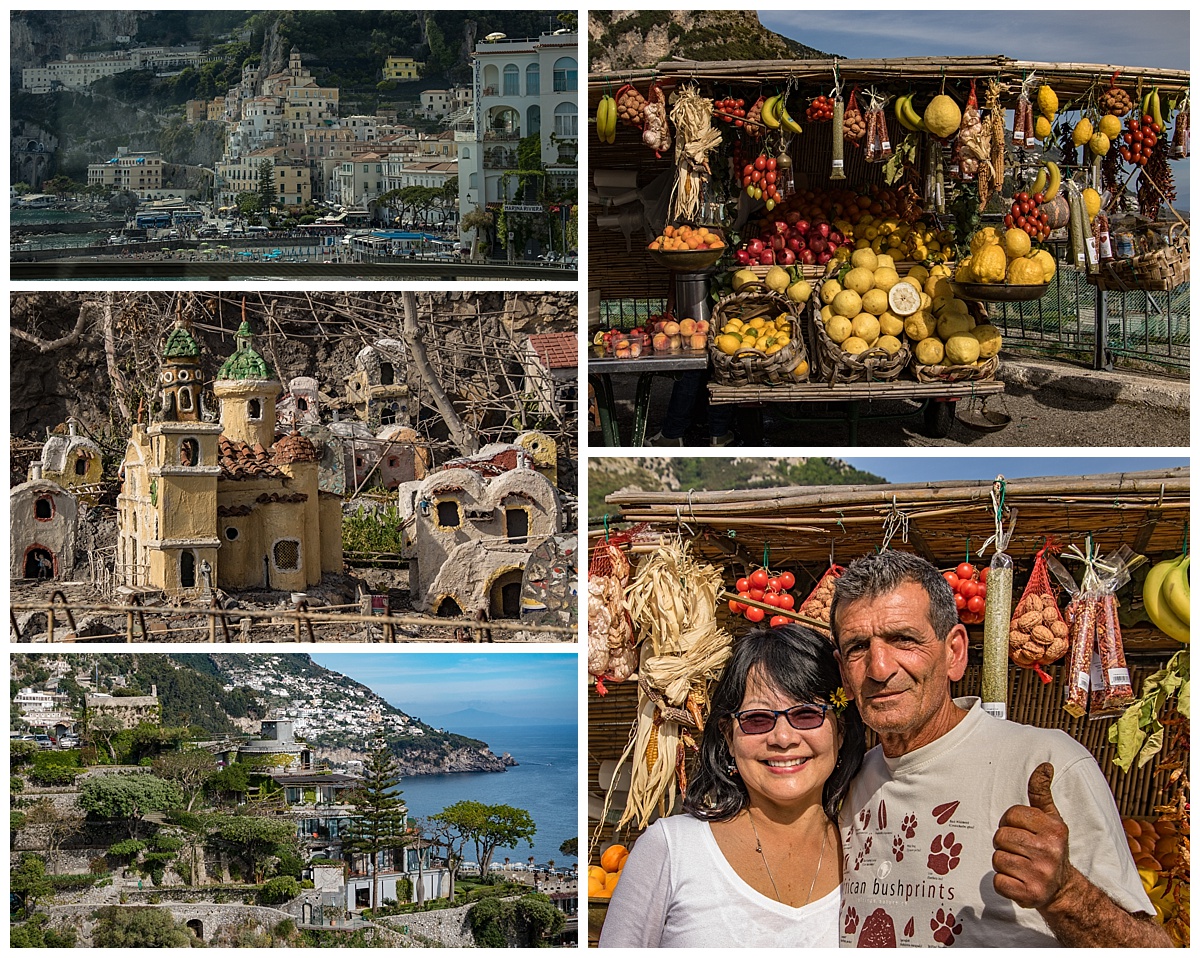 We spent one day driving along the Amalfi coastline, seeing the small towns and sights along the way. We came across a small village at one place -- and by small, I mean the largest building was 12 inches tall... (middle left).  We stopped for some fruit at one location, and the vendor immediately took a liking to Pauline, going across the road to pick a flower for her hair, and then posing for a photograph with her (lower right).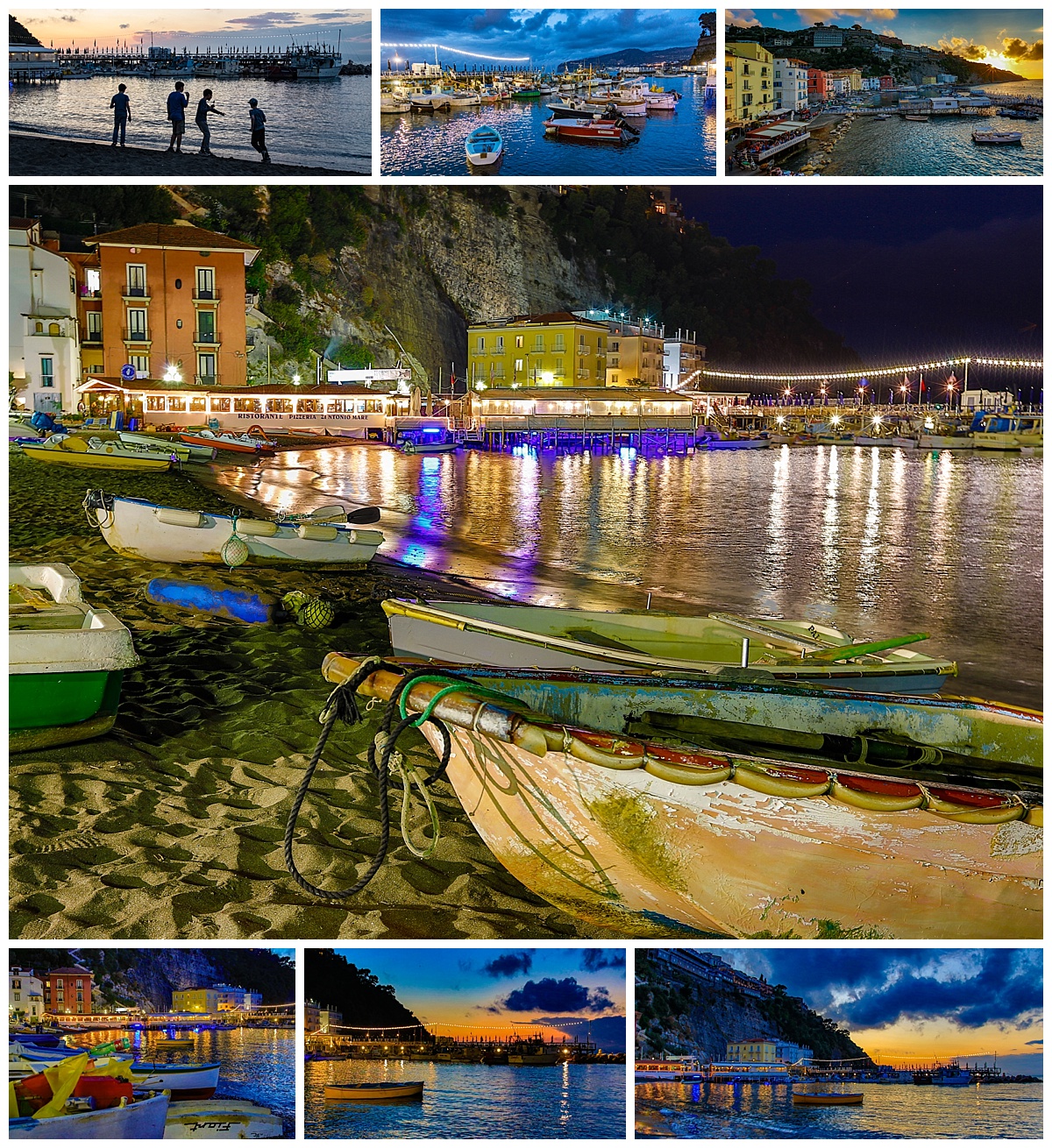 Several nights (above block), we just watched the sun set at the end of the day, then enjoyed scrumptious dinners at some outstanding restaurants on "our" beach.
---
---