Armenia 2 – Yerevan, Part 2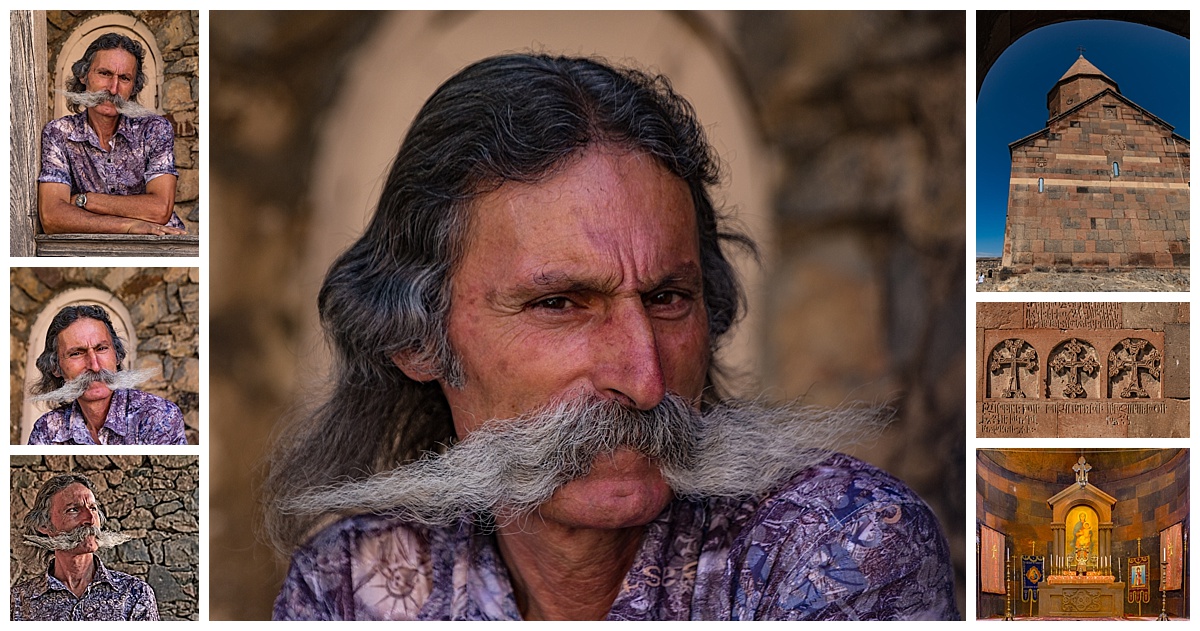 We visited the Garni temple, built in the 1st century AD, where we found a pleasant surprise, as our guide knew an employee who had not trimmed the ends of his mustache for 40 years.  He was completely willing to pose for us, and only asked to use his camera phone to shoot the LCD image of our cameras, since he does not have any email to receive full copies of our results.
The Garni temple is still used for worship (center), though tourists (right-center) now outnumber true believers.  Lilit (our local Armenian guide) often posed for our cameras too (lower left).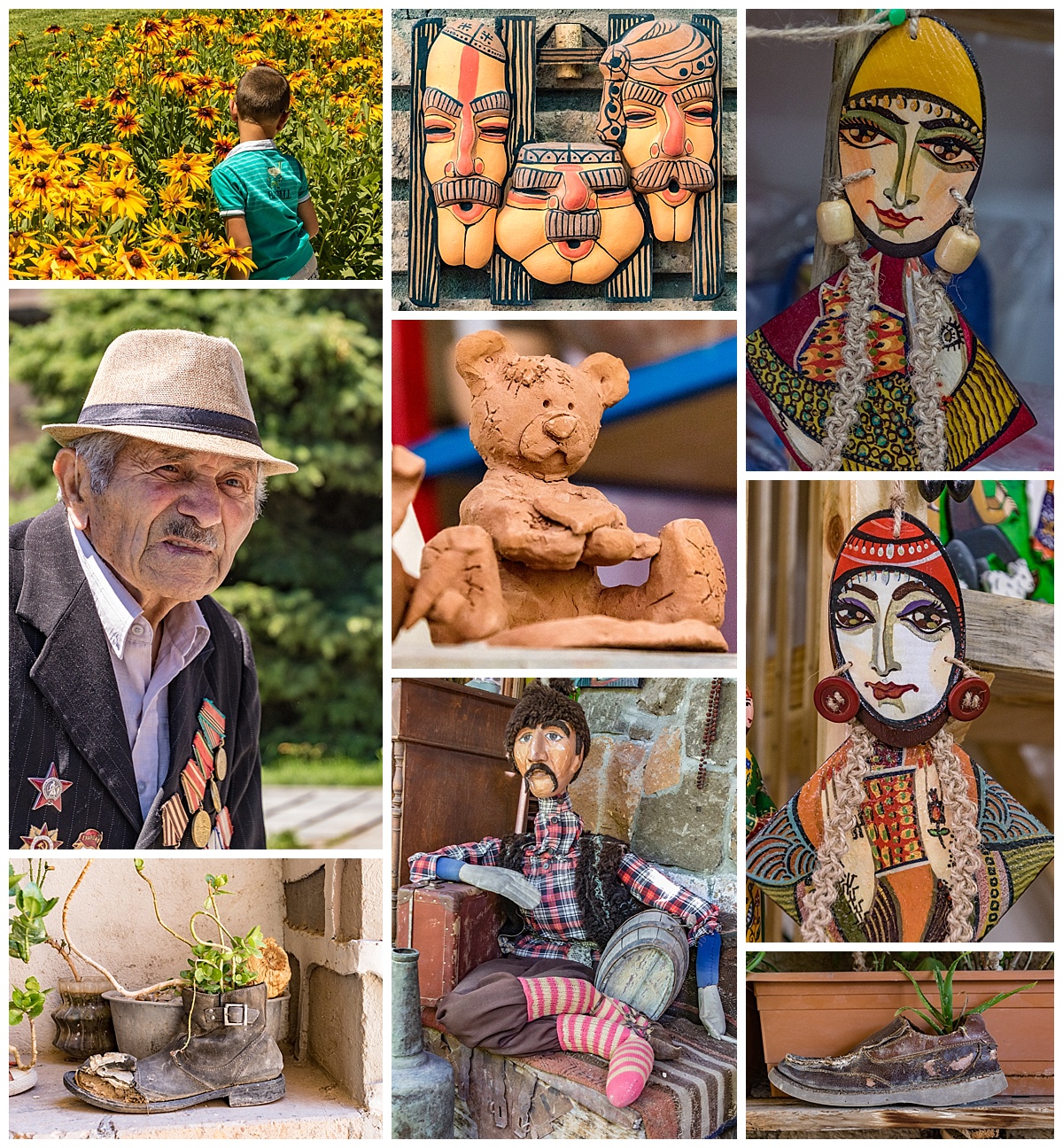 While walking out of one church, we met the man shown middle-left.  He is 92 years old, and a veteran of WWII with 124 medals.
We ate lunch at a small charity that works with underprivileged children, teaching them art and cooking skills. All proceeds from the sale of art were used to support the charity.
We photographed the "blue hour" one evening at St. Gregory's, the largest Armenian Orthodox church (center and top row).  Earlier, as we were driving, we had a view of Mt Ararat again with the vineyards in the foreground – our last view when it was not covered in clouds. Lilit posed for us again in that field (lower right).
At one church, Mehmet arranged for us to hear a duduk being played. This is a traditional Armenian wind instrument, that usually plays slow, soulful music. A future post will include a video of Armenian music, which will include a section from this player.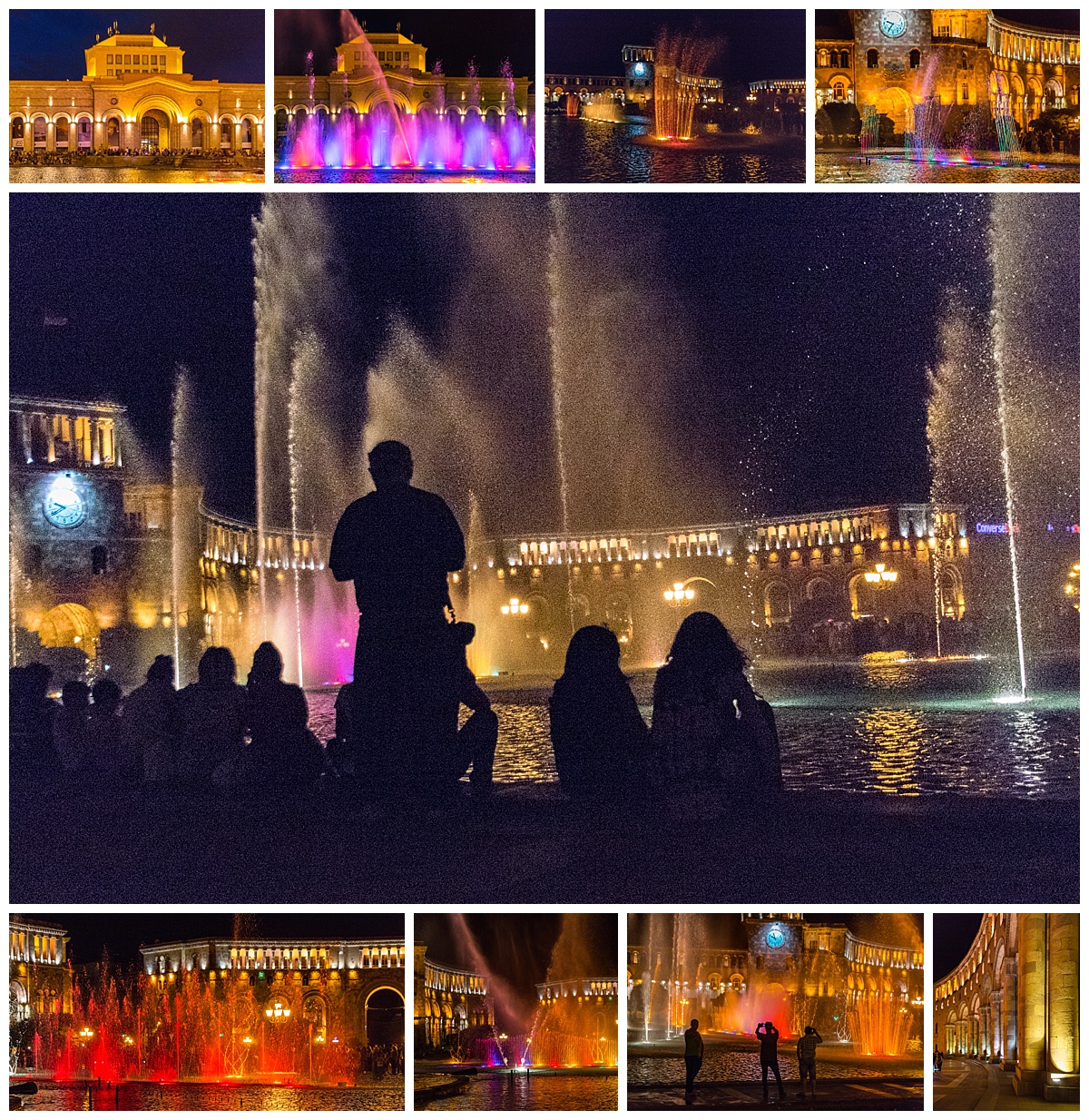 About two blocks from our hotel was the "singing fountains" – a nightly water fountain show set to music.  If you have been to Las Vegas, think in terms of the Bellagio nightly show and you will have a good idea of the atmosphere.  Or watch the video below to get a short introduction to what it was like to be there.
Singing Fountain in Yerevan, Armenia from Burt Johnson on Vimeo.
---
---