Portugal 4 – Feira Medieval de Penedono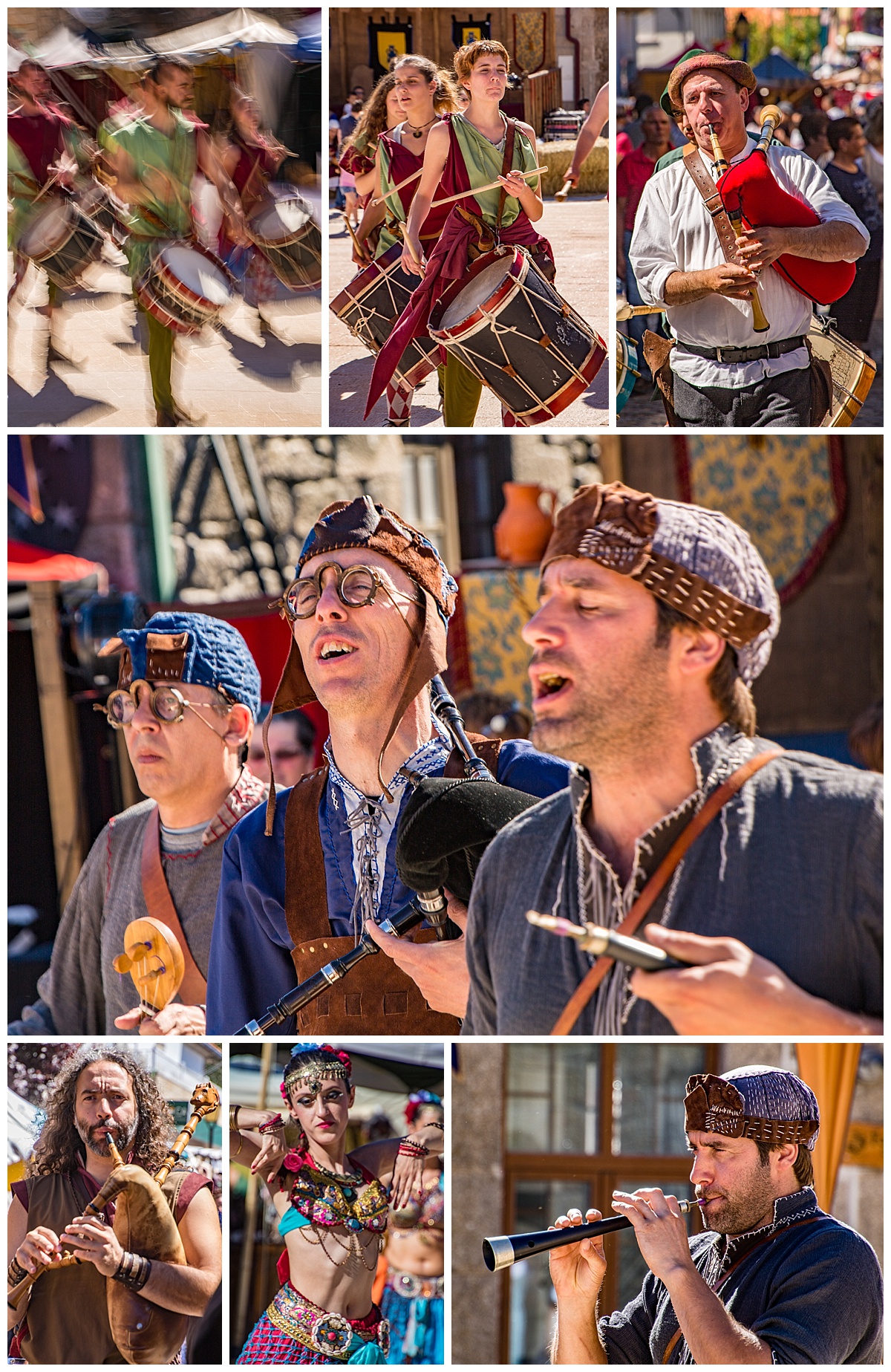 We are staying in the Douro Valley today, and our host told us that there is an annual festival this weekend in Penedono, a nearby town with a castle.  We decided to check it out.
In Northern California, we have the Renaissance Fair every summer.  This is very much like that, but only lasts the first weekend of each July, and we were told it celebrates the repelling of the Moorish invaders in Medieval times.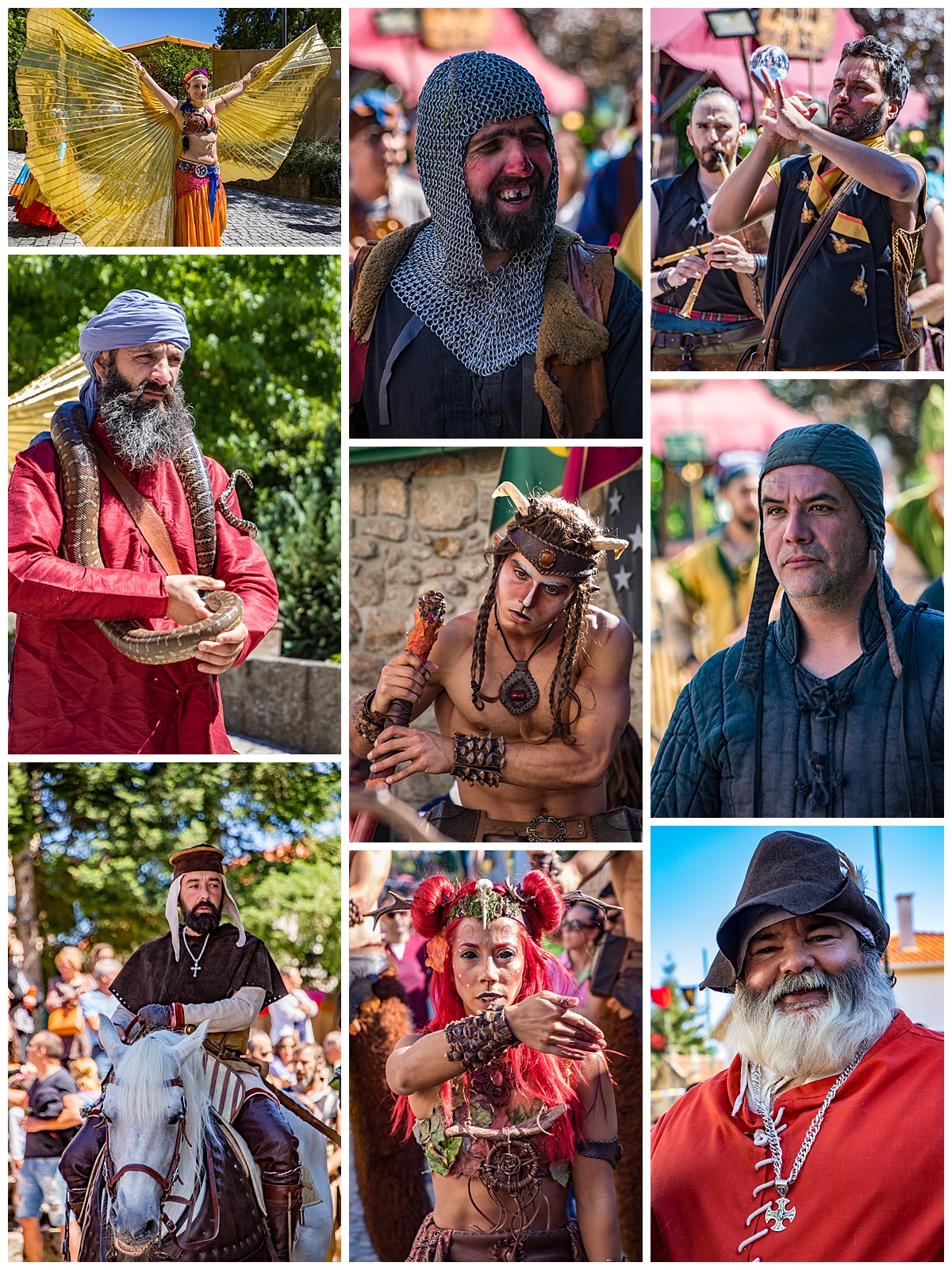 People dress in attire appropriate to the era, and entertain the crowds that come to enjoy the festival.  Unlike in California, entry to this festival was free, which was a pleasant surprise.  The quality of the vendors and entertainers was top notch throughout.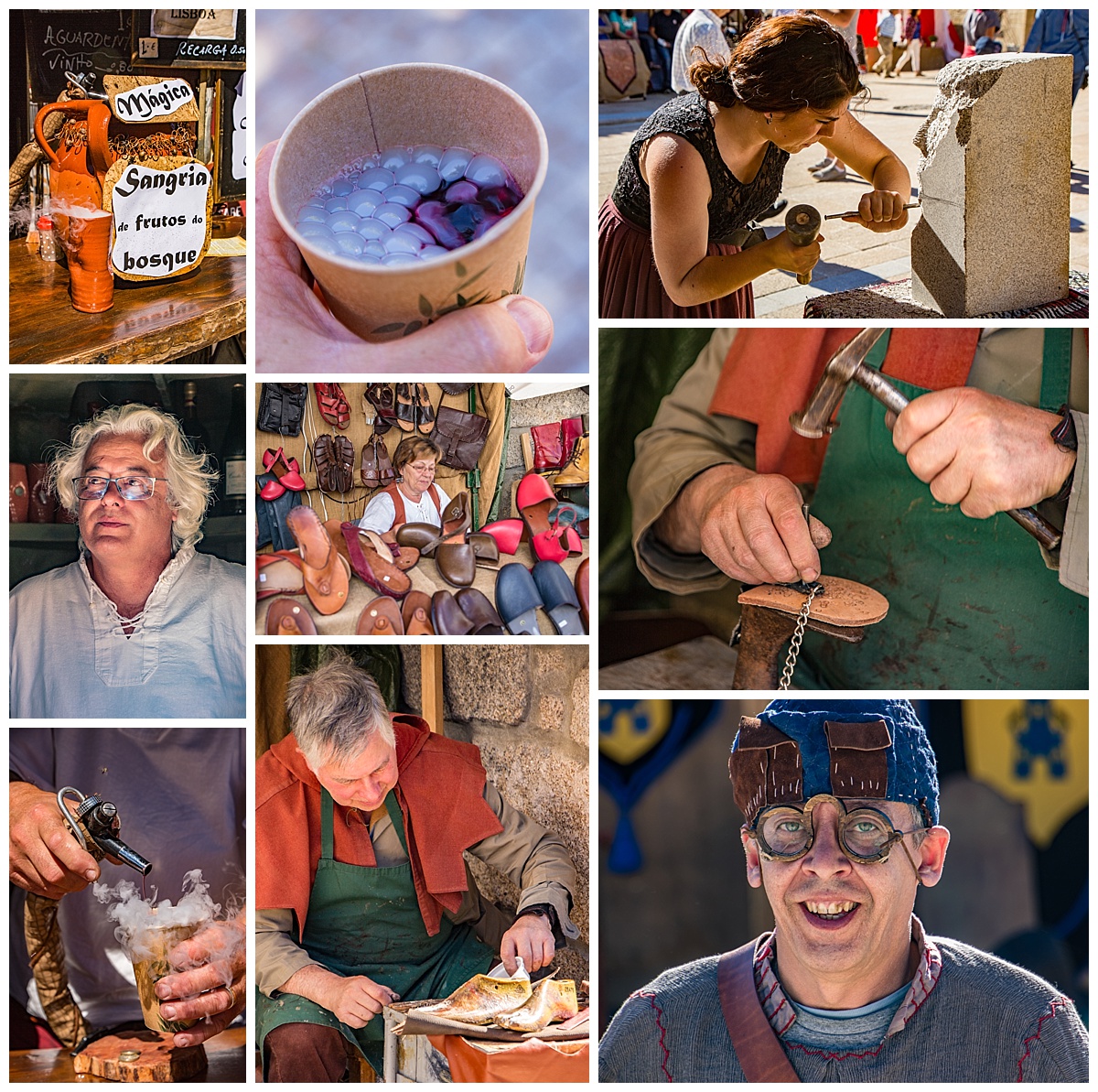 One vendor sold "magic sangria" for 1 EU (left column).  When he poured the drink (lower left), it smoked like something straight out of Hogwarts.  Looking into the cup (top middle), you could see small globules of what I guess to be magic ice.
There was a man making custom shoes at the festival (center column  and middle-right), and customers seemed quite pleased with his work.  I had a small leather piece that was wearing thin on my wallet, and he fixed it up on-the-spot very nicely for 1 EU.
The woman top-right is making a sculpture out of granite as the audience watched. She is using period tools, and the work is slow, but the two pieces she had on display were gorgeous.  The man in the lower-right was a musician with fascinating period-style eyeglasses.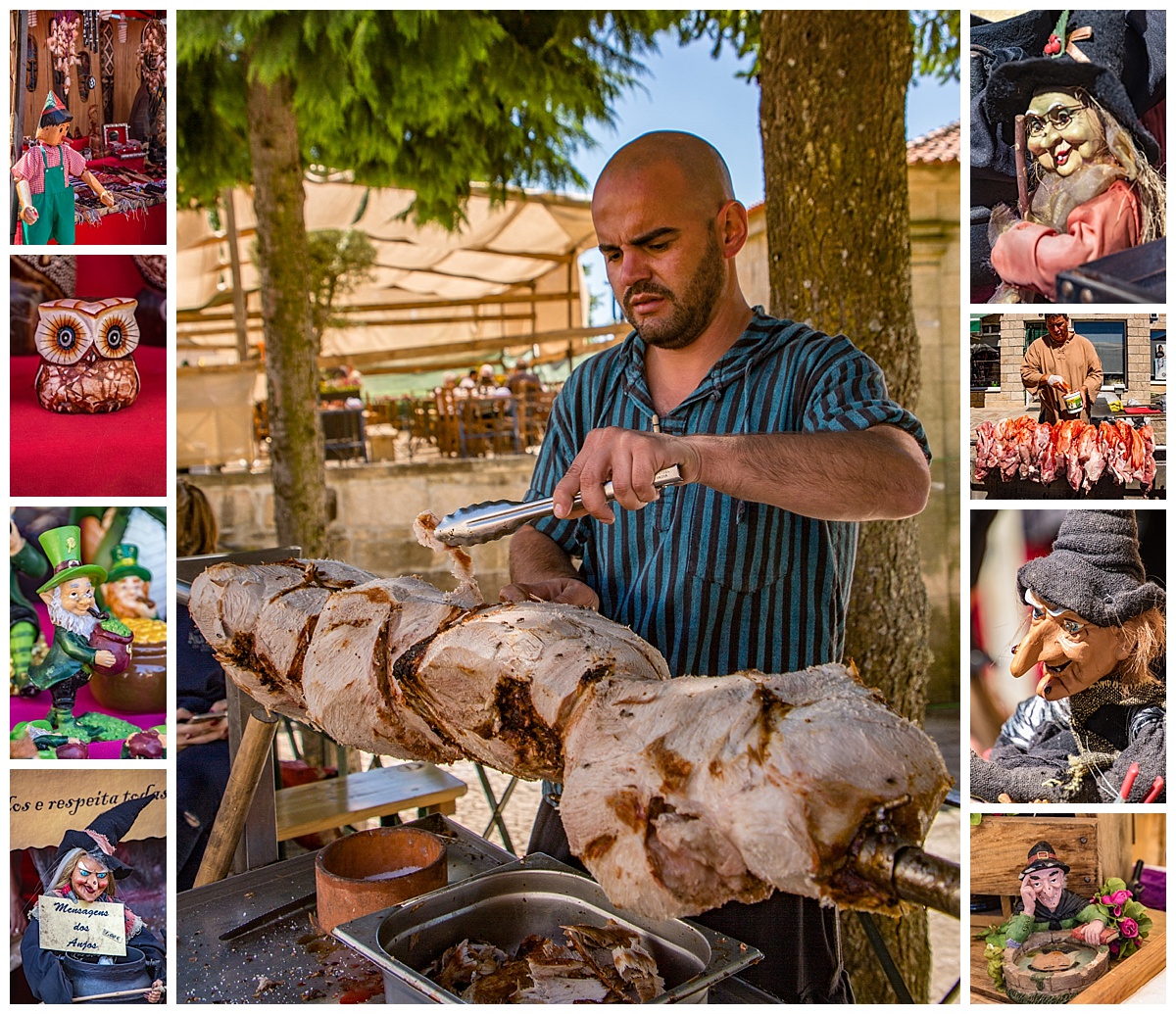 Lots of BBQ pork for lunch -- delicious and only 1.5 EU for a sandwich (center and top-right). Instead of barbecuing a whole pig like we see in Ecuador, the Portuguese combine several roasts, and don't eat all the parts of the pig.  There were also some handicrafts for sale, all of which were presumably handmade by the vendor.
Upper-right gives an overview of the village.  Plenty of people to keep the vendors busy, but not at all crowded until the evening, just as we were leaving.
There was a foot-powered merry-go-round for the kids. The kids in the upper-center and lower-left are riding it, with the big sister comforting her frightened little sister in lower-left.  Tomorrow will have a second video, showing the merry-go-round in action.
The creature in the lower-right was some kind of gremlin.  Rather out of character, but cute.  A couple of them (apparently husband and wife) wandered the grounds, talking to startled tourists along the way.

Parade at Feira Medieval de Penedono from Burt Johnson on Vimeo.
Just minutes after we arrived at the festival, a parade started up, with all the non-vendor participants marching around the village.  The parade took 10 minutes to pass, but here is a 2 minute quick view to give a flavor of what it was like.
---
---