Portugal 5 – Douro Valley
We spent two days in the Douro Valley. This was less than we had originally planned, but other parts of Portugal keep drawing us to visit too.  We will probably return here at some point, and spend more time in this region when we do.
This is one of the primary port wine producing areas of Portugal, and vineyards seems to stretch on to infinity. In the 1860's a small yellow mite was inadvertently introduced from North America. The result was widespread devastation of whole regions, as wine making families went broke.  These terraces are very expensive to develop and expensive to maintain.  Even 150 years later, some fields can be seen laying fallow, having never been replanted (center).
We did see one such field being completely rebuilt to start growing grapes for new wines again (lower left). A few fields here and there have converted to vertical rows (bottom center), making it possible to harvest using machines.  The purists feel the terraces and hand harvesting produce the best wines though.
Though we visited early in the grape growing season (harvest won't occur for at least another 3 months), there are small grapes on the vines, and some have already started turning color (center row). We understand that some vineyards still manually crush grapes with bare feet in this region.
Portugal provides almost 50% of all cork in the world. We never had a chance to actually see the harvesting process, but we occasionally came across large amounts being hauled or stored (lower right).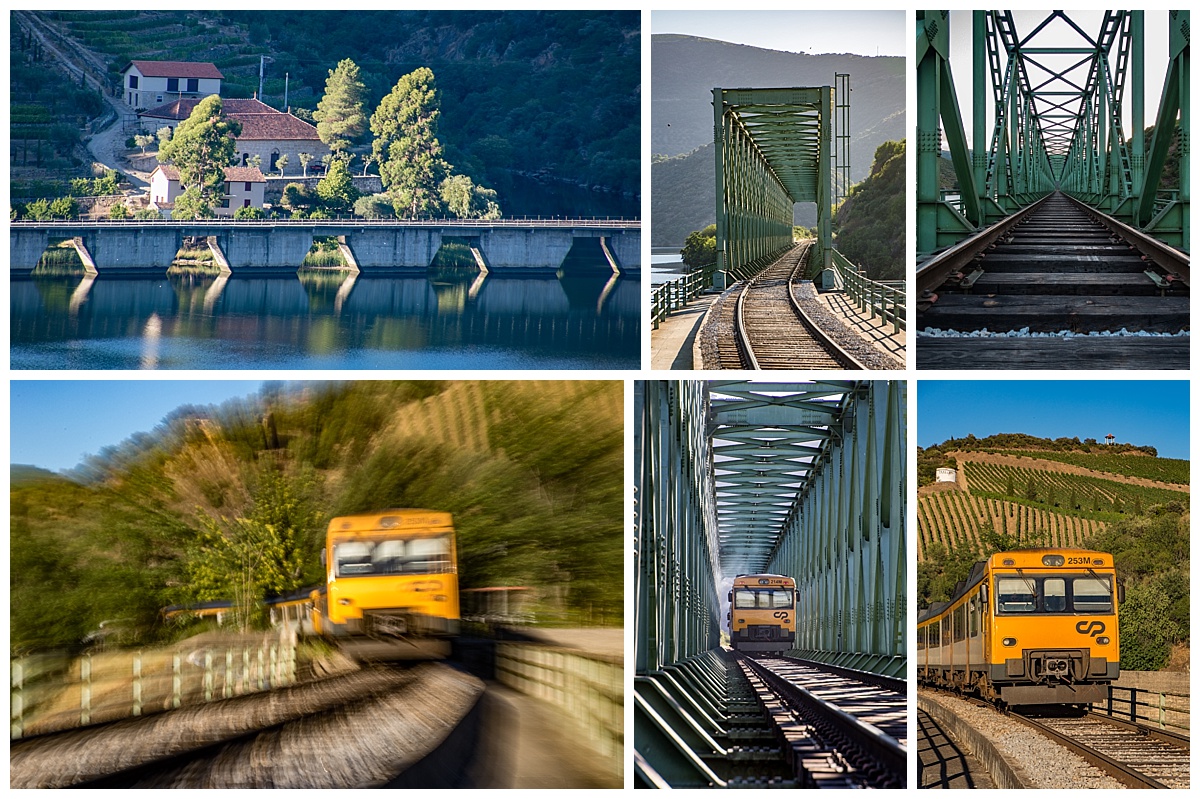 We stayed at Douro Yachts & Chalets in Douro Valley, where you can see the train tracks and vineyards (top left).  The train crossed the river very close to us, so we went over to the Ferradosa station to photograph the train bridge.  On our second outing there, a train came through (they pass 8 times per day), so we were able to include that element.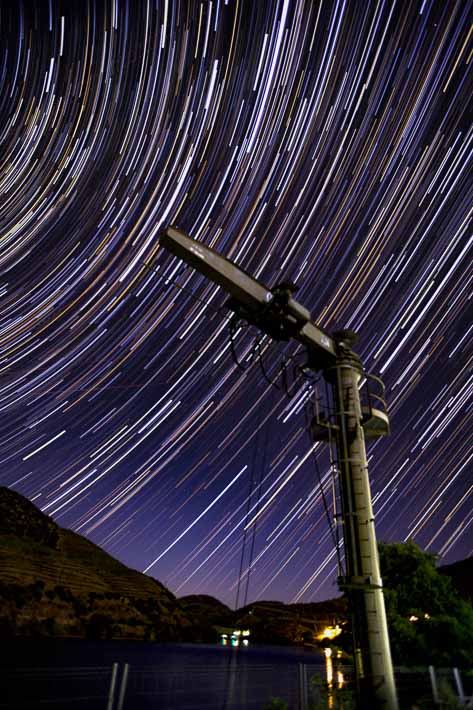 Our stay here provided some of the darkest skies we have ever seen since getting digital cameras – once the local lights were turned off by the city at 2AM.  I have been interested in night sky photography for awhile, but rarely find myself with clear, dark skies to experiment with.
The above image has the boat winch in the foreground, and star trails showing behind it.  I am not completely happy with the results, but I have now have one more evening of experience.  Maybe someday I will be able to polish this technique.

Entertainment at Feira Medieval de Penedono from Burt Johnson on Vimeo.
We will finish the Douro Valley blog by briefly revisiting yesterday's Medieval Fair.  Here is a quick 2 minute glance at some of the entertainment in the street fair.
---
---