Portugal 6 – Minho Province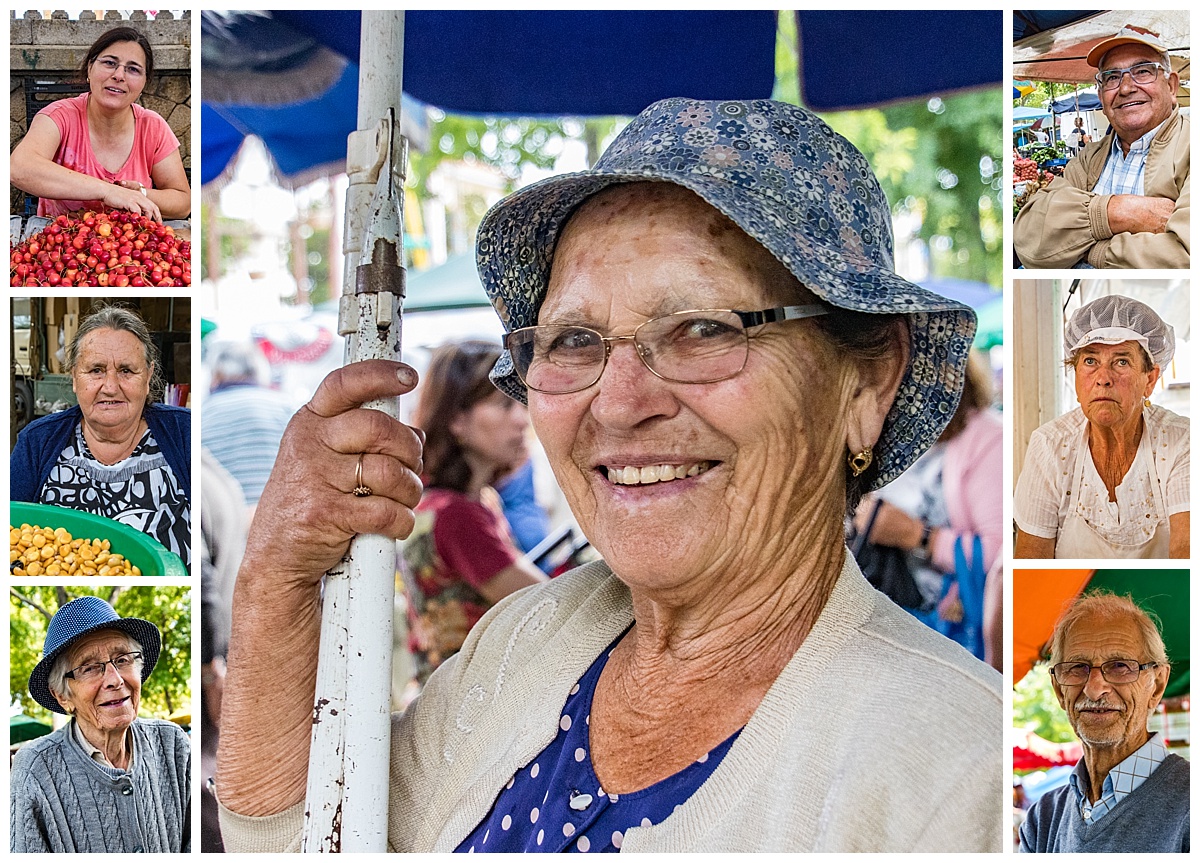 As always, friendly faces prevailed at the gigantic Feira de Barcelos open-air market. This market has been held here since the early fifteenth century, and is a must-see if you're in the area. It is the largest market in Portugal, and one of the largest in Europe.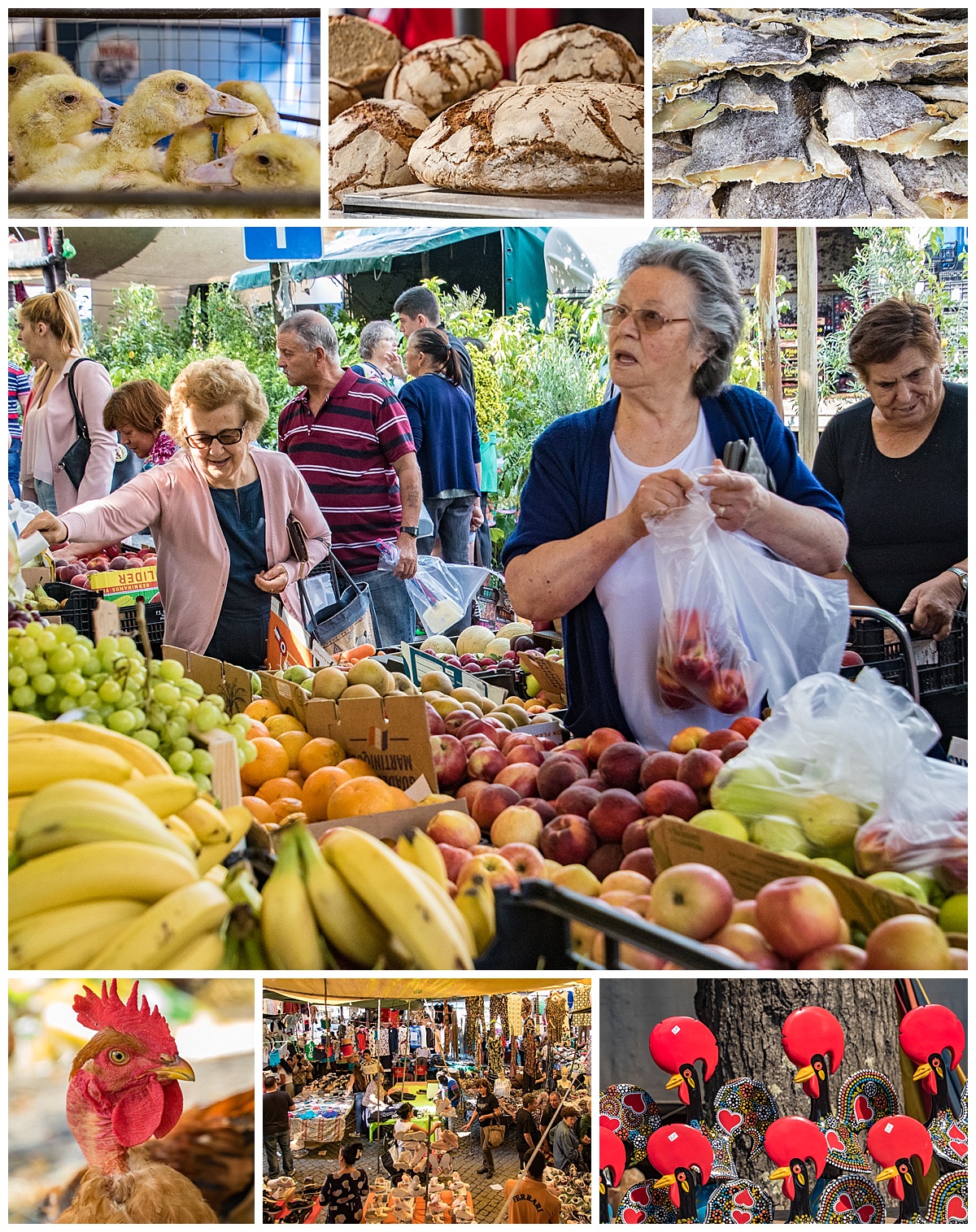 Every Thursday, the vendors fill the tree-lined Campo da Republica public square. The open-air market is filled with a plethora of fresh fruits and vegetables, flowers, live chickens and rabbits, bacalao, pastry, cheeses, cured meats, saddles, handicrafts and designer and counterfeit clothing. The Barcelos Cockerel (bottom right) is seen everywhere, in the form of cork wine tops, painted souvenir handicrafts, pot holders, coffee cups – and even live (bottom left).
The vendors are some of the friendliest we have met, with villagers hawking everything, including scrawny chickens, clothing, hand-embroidered linen, pots and pans, pottery, fruit, shoes, lingerie, and many other goods. The market is teeming with shoppers from neighboring countries as well as those from the region.
Situated in the heart of Minho, Braga is one of the oldest cities in the country and one of the country's main religious centers. Above are images from the Bom Jesus do Monte Sanctuary, just below our hotel, at sunset.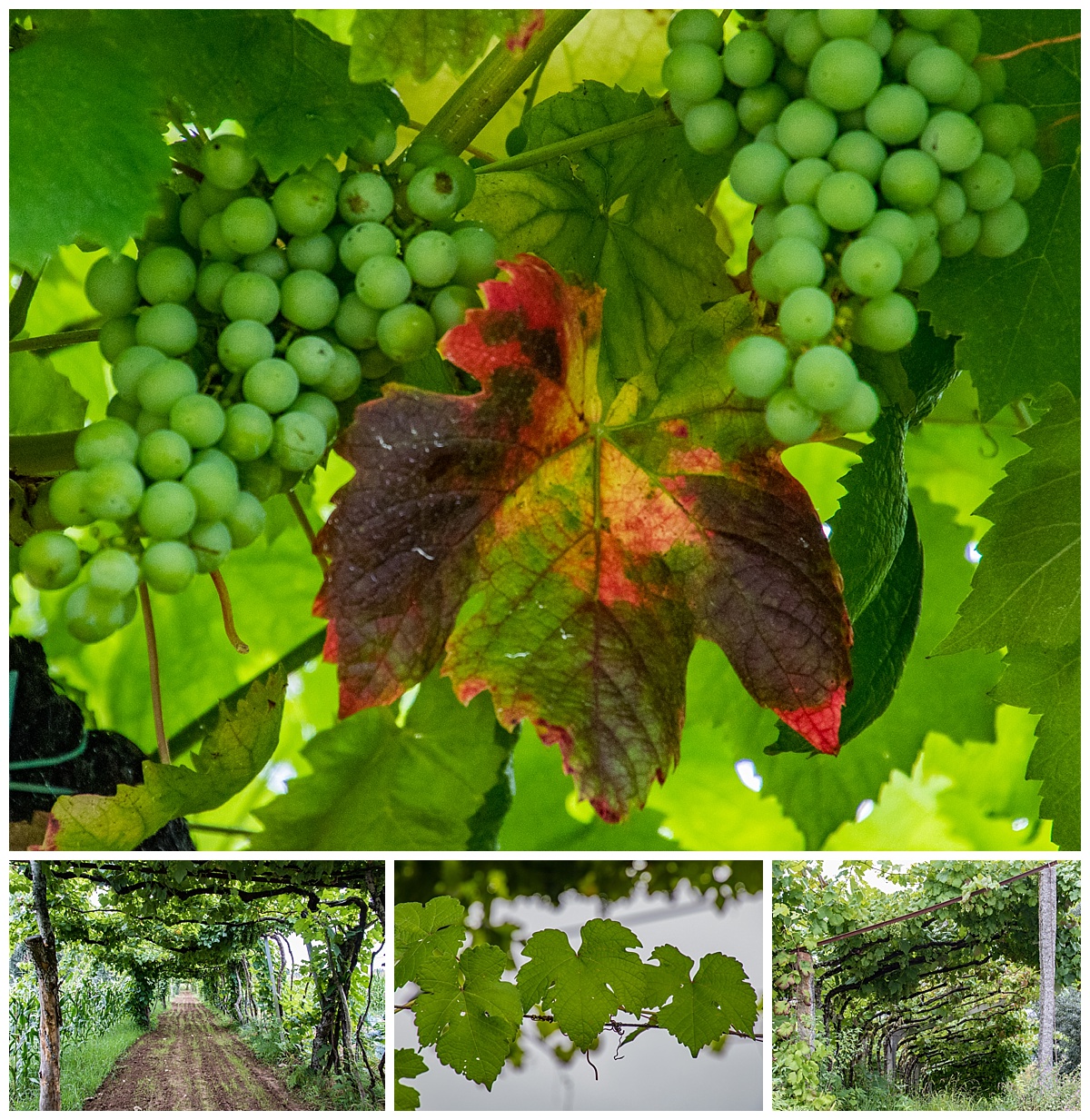 Minho is famous for their wine, called Vinho Verde (literally 'green wine', but which really means 'young wine'). We enjoyed this light and fresh sparkling variety at many of the restaurants from Braga to Viana do Castelo. The vineyards here have a different growing style that is unique among the areas we have seen so far.  The vines are grown high off the ground, letting the grapes hang below, protecting them from moisture and frost.  Harvesting of these grapes looks fascinating, and we hope to return to Portugal in the near future during grape harvest time to witness it ourselves.
---
---