Art Exhibition – Visions Beyond Frontiers
It seems that every time Evelyn has an art reception, it's pouring rain. Some of the guests came in soaked, and we heard many others could not find taxis. Even with the inclement weather, more than a hundred braved the storm to attend the opening night, which was located at the Miguel C. lllescas Art Gallery. This is the most prestigious art gallery in Cuenca, with Miguel doing a lot of the construction himself. This show, Visiones Sin Fronteras (Visions Beyond Frontiers) featured 5 artists: Evelyn Johnson, Lorena Duca, Sandra Doren, Keith Paul, along with their maestro, Alberto Soriano.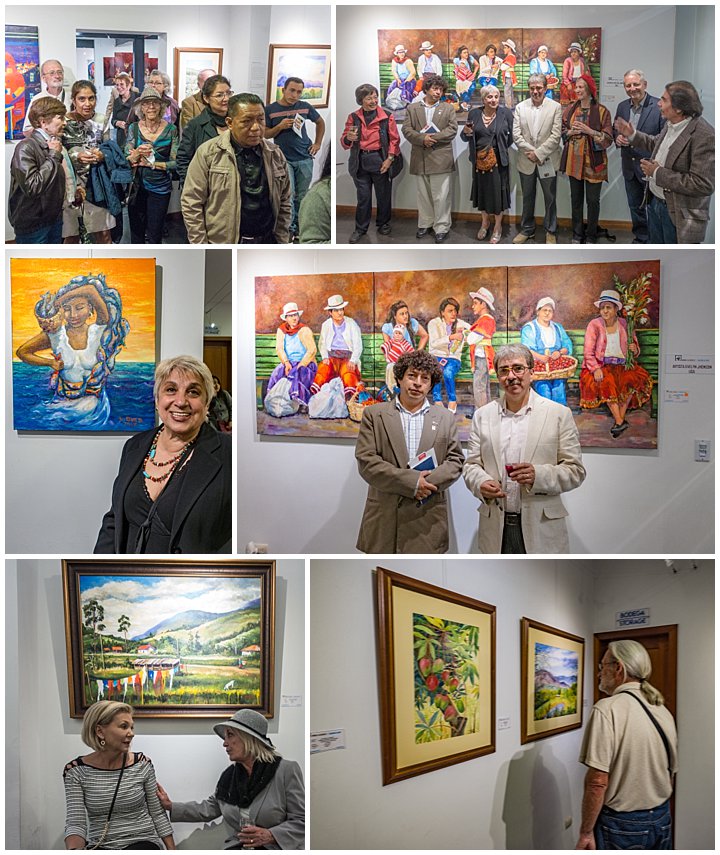 The show was a grand success, as every student was able to sell at least one of their paintings. (Thank you Susan.) The paintings were all in different styles, yet all the paintings were harmonious when shown together, largely in part because of the gentle guidance of Alberto Soriano, their art instructor.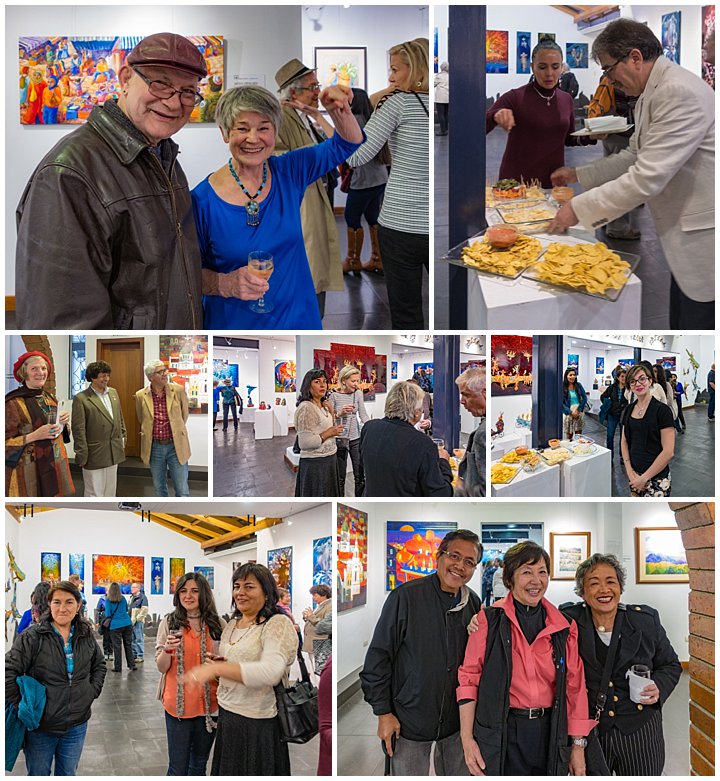 Many friends came to the show, including other artists. Evelyn's other maestro, Garry Kaulitz (upper-left), also attended the show, and told Evelyn that his lessons on printmaking obviously rubbed off on her latest painting.
---
---