Panama 2 – Bribing a Cop in Spanish

Driving back from Boquete towards Panama City, I was stopped by a cop for speeding.  Yes, I was driving over the limit -- which was 35 mph on a 4-lane, 200 mile (literally) straight stretch of road where I saw another car about once every 5 minutes, and no city or other obstruction within 10 miles...
After getting a lecture on the dangers of driving fast in Spanish, the cop started to write a ticket and looked up, obviously waiting for my response. He asked whether I wanted a written copy of the ticket (again in Spanish), and I told him none was required.  I thought he said the ticket would cost "fifteen" (in his broken English), then he corrected it to "fifty". He pointed to his saddle bag on the back of his motorcycle to where I placed $50 to pay for the ticket, without him ever touching the money. He returned my passport, told me to have a nice day (in Spanish) and let me go.
Amazing! Crooked cop in Panama and I was able to conduct the entire interaction all in Spanish...my Spanish has come a long way.  ☺
In Panama City, we stayed at Hotel Casa Antigua, a quaint somewhat rundown hotel in the historic district known as Casco Antiguo or Casco Viejo, with a fabulous view of the city skyline (above).  Though we have decided that we would not want to live in Panama City for many reasons (worst traffic we have experienced in the world, way too hot, way too humid, noisy restaurants, hustling taxi drivers, way too many malls with nothing to do but shop), we did like this hotel.  The room is adequate, the breakfast is pretty good, the staff is over-the-top accommodating and helpful, centrally located and the view is spectacular -- both from the rooftop terrace and from our room(#9).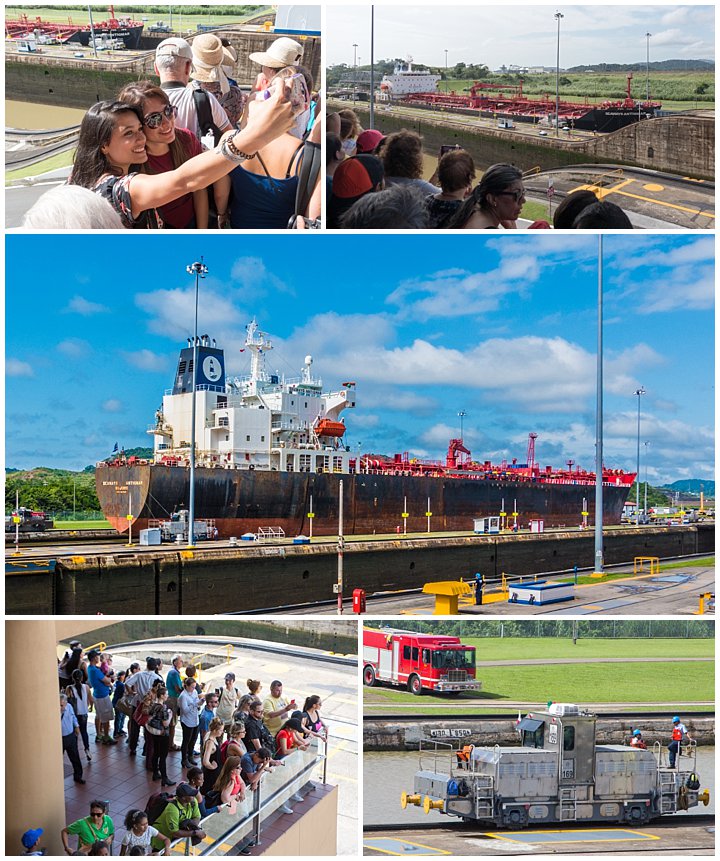 You can't visit Panama City and not see the Panama Canal, so we did.  It was a bit of a letdown though.  The crowds were overwhelming due to tours from cruise ships, so you could not really see much from the normal viewing platform.  We discovered though, that we could go to the restaurant on the upper floors, order a lemonade and sit and watch the canal as long as we wished.  Essentially an extra $5 for better viewing.
On the way back from the Canal, we stopped at the Mercado de Mariscos. Our hotel reception told us how to find it -- just follow the smell. This is a wonderful, clean fish market, as we have seen in other countries, where we saw people buying fish that was caught only a few hours earlier.  Right upstairs is a restaurant that prepares the fish from the vending floor. The cooked seafood was a bit of a disappointment though. We ate at a similar place in Porto, Portugal, where the seafood was superbly prepared. Here, the preparation was adequate, but nothing to recommend going out of your way for.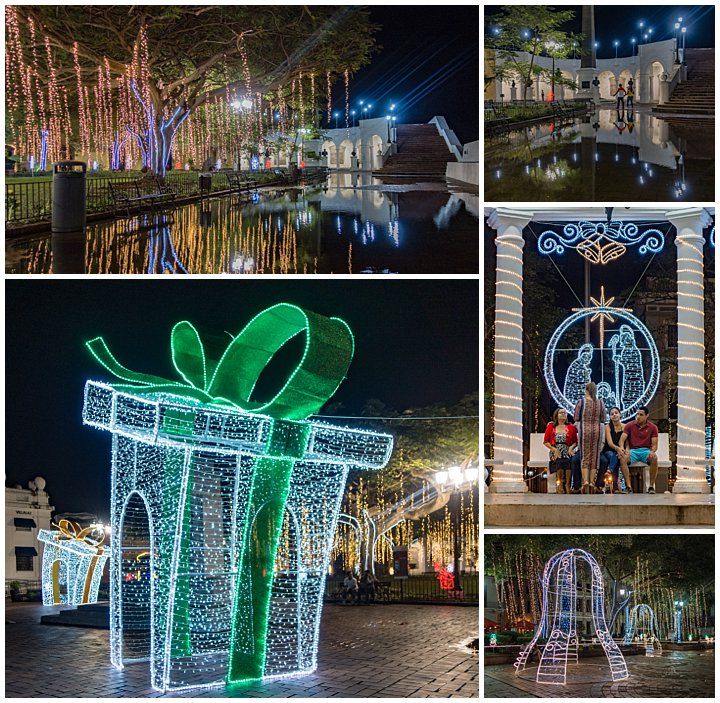 That evening, we walked around Casco Vieja, our neighborhood. We discovered several small parks, each of which was festively lit up for Christmas.
That night a lightning storm came up, and we were able to shoot the image above from our room's window.

Cutting Fish from Burt Johnson on Vimeo.
The people preparing the fish at the Mercado de Mariscos have clearly been doing this for a long time.  Here is a short 30 second clip of one such vendor cutting fillets of fish at astounding speed.
---
---