Manhattan and a New Camera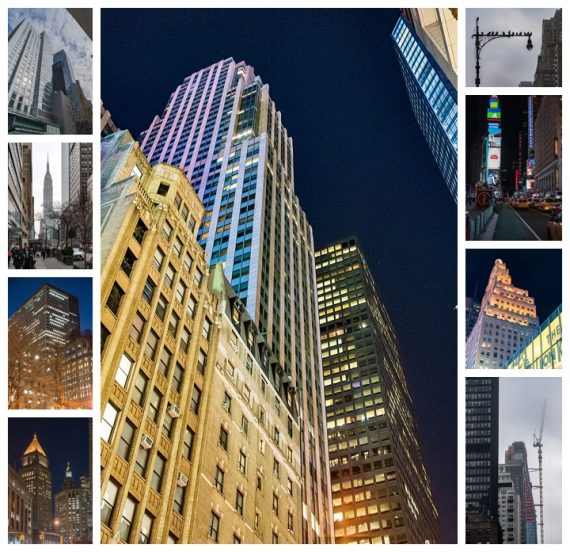 We are off on another extended trip, and we will be reporting on our progress over the next six weeks.  We started with a four day stay in Manhattan, and, it was C-O-L-D....We were bundled up with down jackets, ski hats and gloves.
Our first stop was at B&H Photo and Video, where I bought a new Sony 7R3 camera system to replace the Canon 5D that I have been using for years.  The plan was to spend the next 4 days using that camera and learning its abilities and foibles. Unfortunately, there was a mixup at B&H, and we ended up spending more time there, straightening out the order, so I would have the primary lens in time for the next leg of our trip, in India. We also were tortured, learning how to use the new underwater housing to protect our cameras.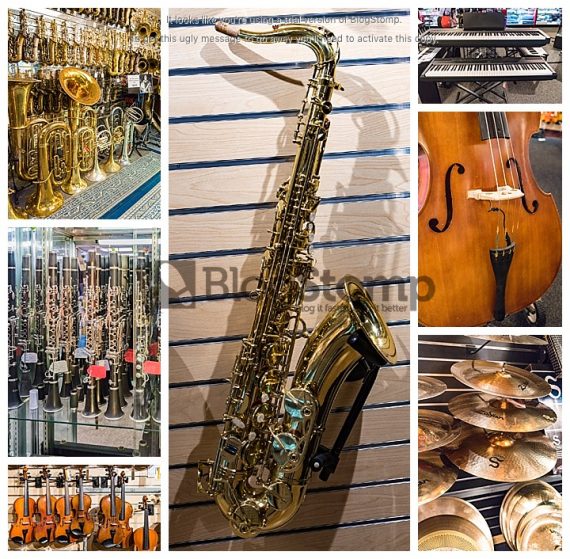 We also decided to investigate a music instrument store, Sam Ash in Manhattan, which has  a huge inventory of new and used instruments, including a digital drum set that I would have drooled about when I was a kid.  [Note: sorry for the 'blogstomp' logo on that image -- some hiccups caused BlogStomp to forget our copy of the software was paid for, and it put the logo there in error.]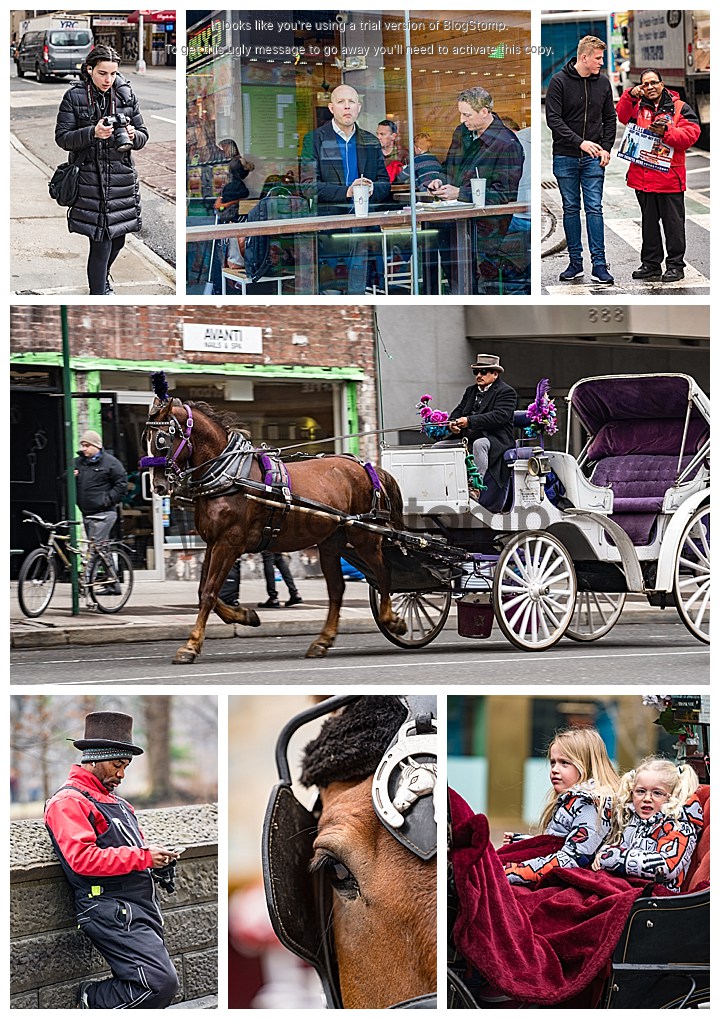 Walking around town, largely testing the new Sony camera, we found there are several horse & buggy rides around Central Park.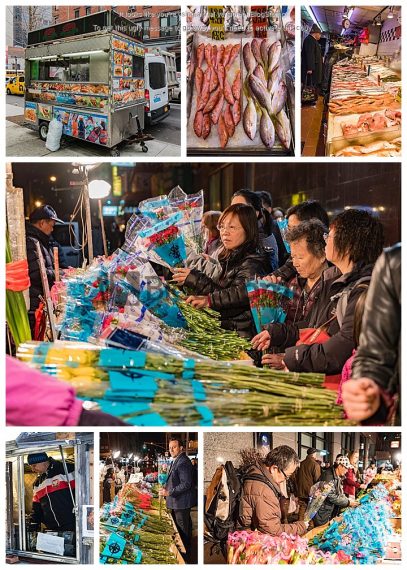 More walking around after dark gave us a good chance to test the low light performance of this new camera.  Being Valentine's Day, there were several outdoor flower stalls doing good business (center and bottom), and we had a chance to enjoy real Chinese food in Chinatown.
We used to love going to Broadway musical theater when we lived in the Bay Area.  There is nothing like it in Cuenca, so we take every opportunity to see shows when in New York.  This time, we saw the opening night of "Escape from Margaritaville," Jimmy Buffet's new play.  Jimmy showed up at the end, to play one new tune for the opening night audience (center).
---
---