India 11 – Munnar
While in Munnar, we watched a classical Indian Kathakali dance drama and traditional Kalaripayattu martial arts at the Punarjeeva Cultural Center.  By arriving a couple hours early, they allowed us behind-the-scenes access to watch and capture actors dressing and putting on their makeup. The male lead is wearing 80 pounds of clothes, and requires 3 hours to put on his makeup.  He does this every day, for a performance that only lasts about 30 minutes, and then removes all the makeup using coconut oil in less than 15 minutes.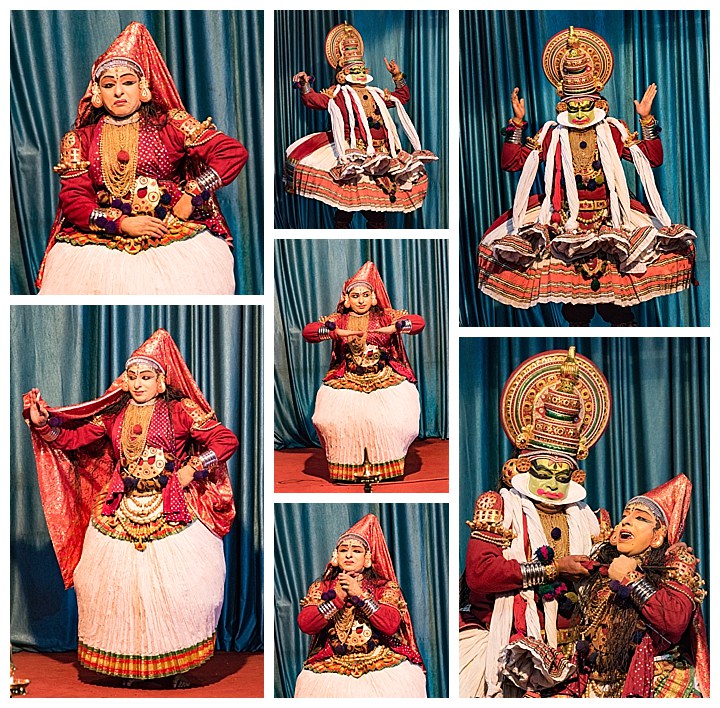 The dance itself involved only two characters, and there are no words spoken.  One was a god, while the other (also played by a man) was a jealous wife.  In the myth being portrayed, this wife was unhappy because she was not the #1 wife, and thus her son would not inherit the throne.  We see her fangs come out, which symbolize her jealousy.  In this version of the myth, the wife is then killed (lower-right), though the version we had been told about days early ended with the wife's banishment, rather than death.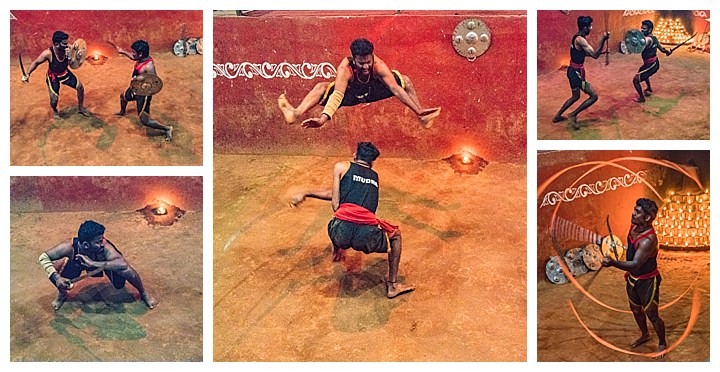 After the dance, two men gave a martial arts demonstration in a pit between the dance stage and the audience.  It was dark enough down in the pit that we could not really see very well, and it was only in processing the images that we even realized the high jumps used during the simulated fights (center).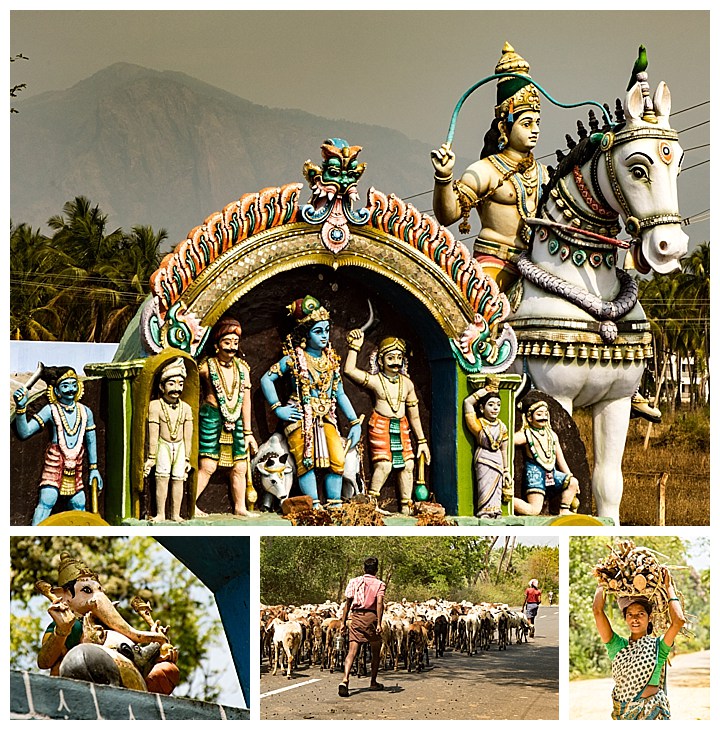 Temples lined the roads. Every village had its own Hindu temple, and many times, one served a small village of only a few families.
---
---