India 15 – Enroute to Hubli
Our next stop was Hubli Airport, which was the end of our India trip. Along the way, we passed through many villages. Many appeared to be a step backward in time, with very few motorized vehicles and no tourists. People are living much like they did hundreds of years earlier.
The architecture of the buildings we passed along the way were purely functional, with the block apartment forms being rather depressing, after seeing the creative forms of Hindu temple architecture elsewhere in the country.
Ox carts were even more common here than in other parts of India, with the ox horns often dyed blue or decorated (center).
In fact, all forms of transportation were decorated.  Be it tuk-tuks (upper row) or tractors, (center, and lower), or horses (bottom-center), people festooned their vehicles with flowers and other decorations to add color to their life.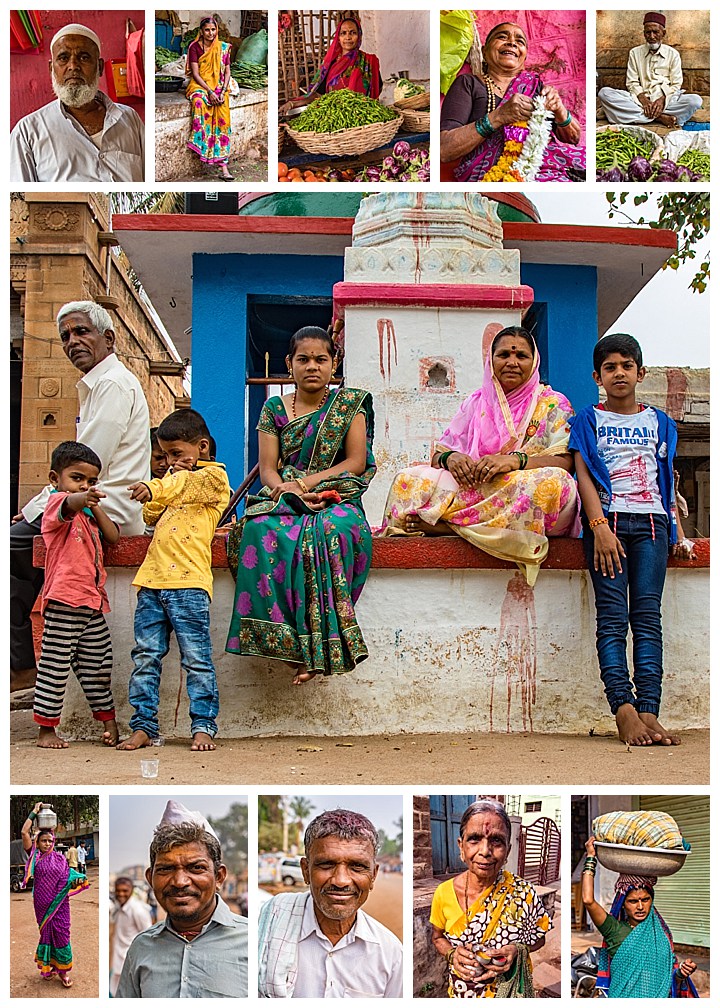 As always, we love photographing the people wherever we go. Here are a few parting shots of the people at the Badami market enroute to Hubli. India is now behind us.  Next stop, Dubai, UAE.
---
---