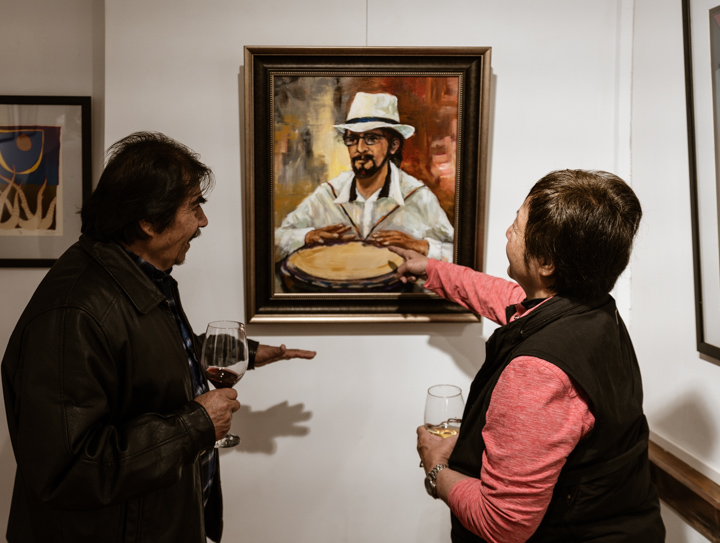 Alberto Soriano and Evelyn Johnson looking at a painting from Evelyn's new music series.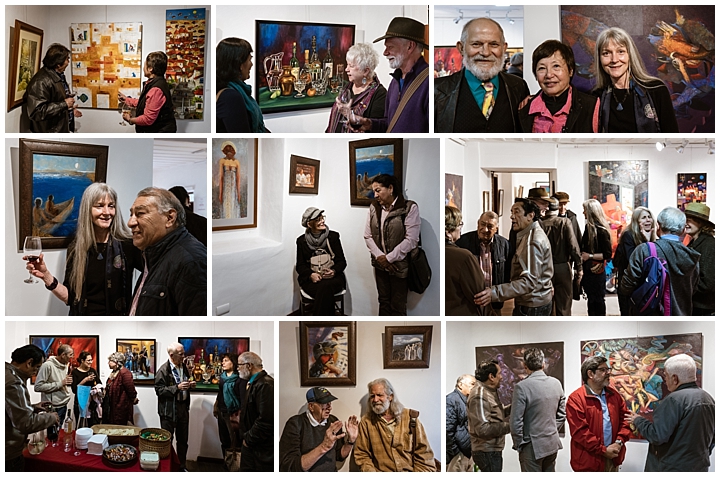 For the month of November, Evelyn was invited to participate in a group show of 8 artists at one of Cuenca's newest fine arts galleries, Cuenca Visual Arts (CVA) that opened early 2018. Garry Kaulitz and Janda Grove created the gallery, and have been putting on a new show monthly.
There is a  variety of art styles ranging from Realism, Expressionism, Impressionism to Abstract. All eight artists have a different style and work in different mediums from oil paintings, acrylic abstracts, print making and more.
Other artists in the group show included Patricia Daugherty, Linda Wooten-Green, Garry Kaulitz, Boris Ordoñez, Alberto Soriano, Maité Eusebio, and Janda Grove.