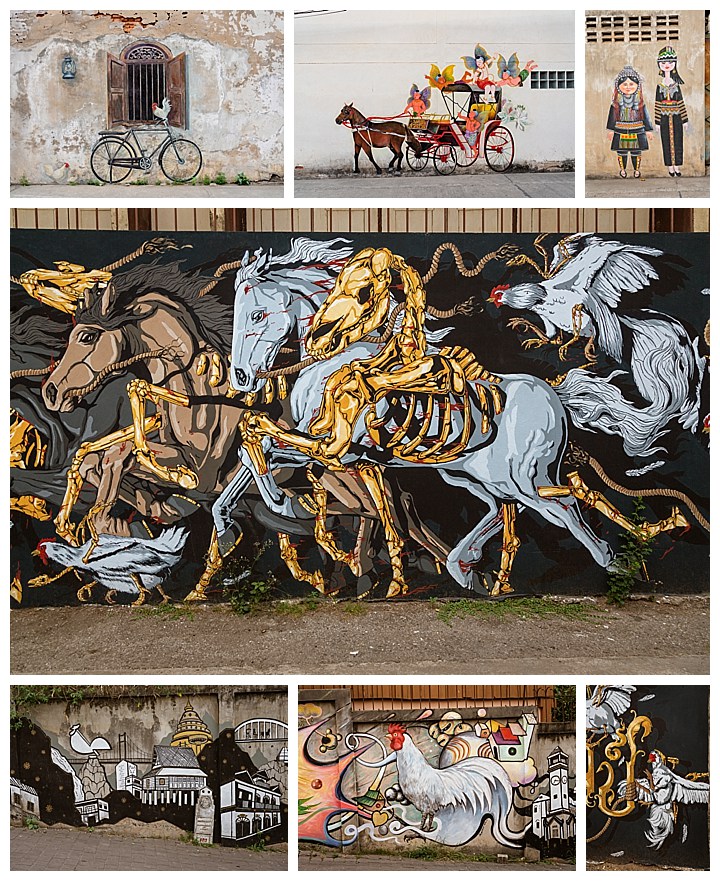 Lampang is the third largest city in Northern Thailand, but is seldom visited by tourists. Since we are specifically targeting rarely seen areas of Thailand on this trip, this colonial city is a perfect stop for us. In the 19th century, Lampang was prominent in the teak industry, and beautiful colonial Thai-style wood villas and historic Buddhist temples prevail.
We have seen several cities around the world, including our home of Cuenca, Ecuador, where murals are scattered around the town in an effort to add art and reduce graffiti.  Lampang does that, with some truly beautiful murals.  The one shown center above, has evidence of being freshly painted, as some leaves hanging from an overhead tree still had fresh paint splattered on them.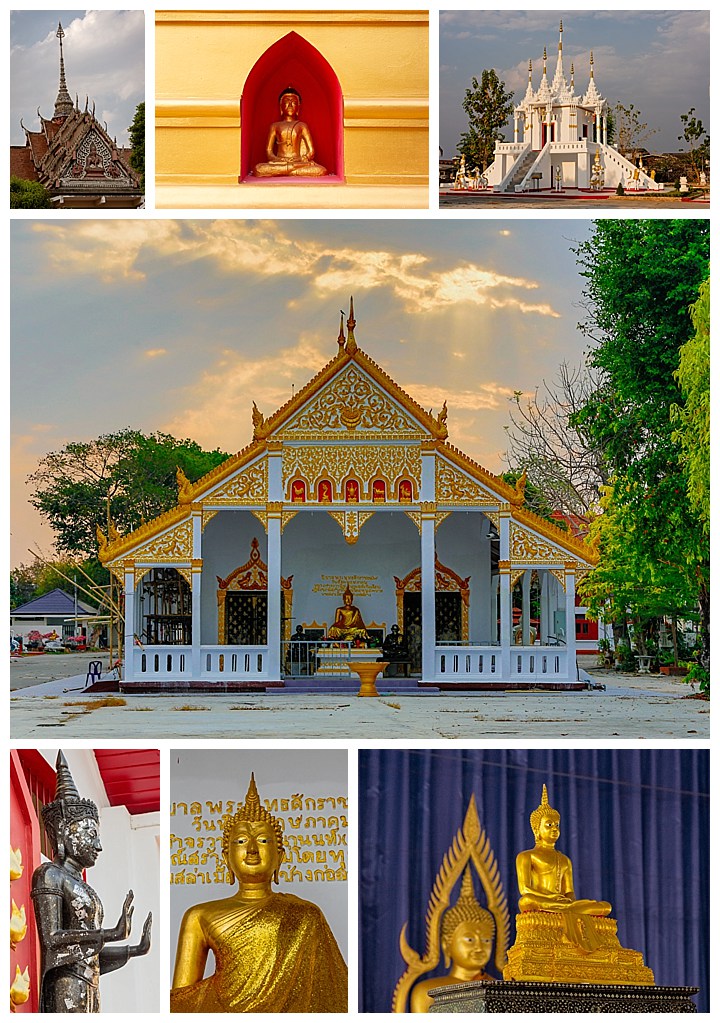 Wat Phra Kaeo Don Tao was built between 1782 and 1809, and dominates the old town area. It is maintained meticulously, and there is evidence of some continuing minor construction.
Throughout Thailand, the market is a focus of community activity, with many residents shopping daily for the ingredients for their lunch and dinner at home.  The food looks so good that we periodically gave in for quick snacks, despite taking most of our meals with the tour group in various restaurants specializing in the cuisine for each area. The vendors are always friendly, greeting us with smiles and welcoming our cameras.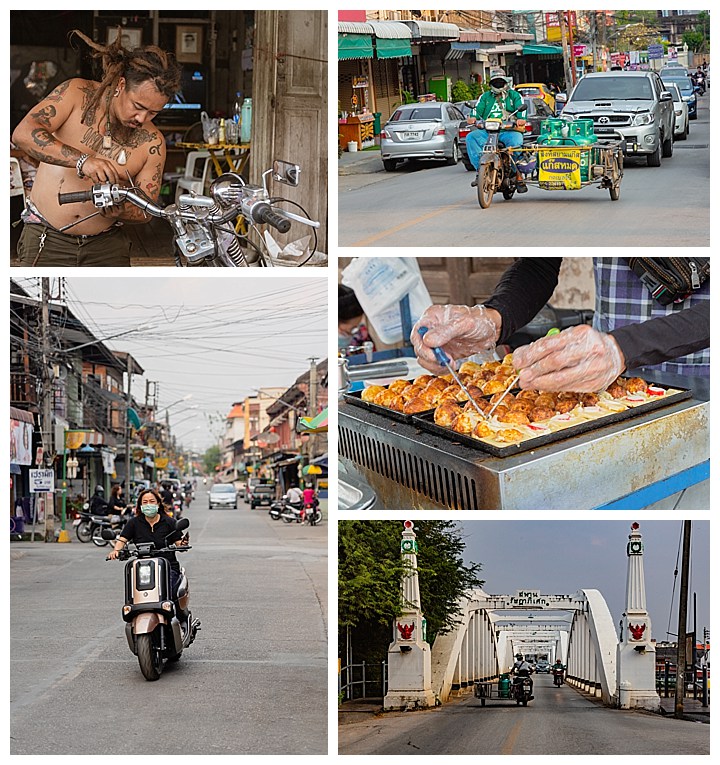 People around old town are always fun to watch.  One thing we noted is that the traffic is fairly sparse in these remote cities.  Unfortunately, they still have very bad pollution due to their practice of burning the fields before planting season.  The weather app I use on my iPhone listed the air quality as "this is one of those days your doctor warned you about.  Don't go outside!" ☹
We could easily have enjoyed spending more time in this charming city.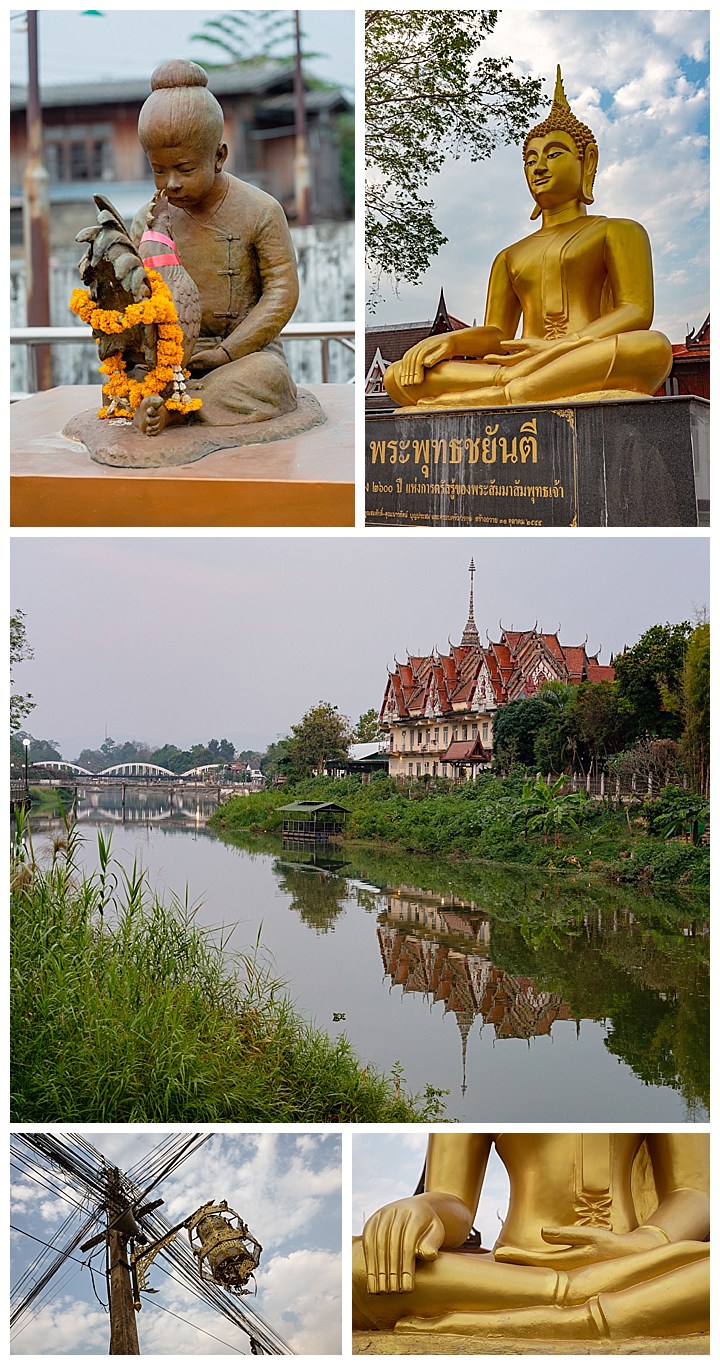 Other scenes from around town.  Statues are everywhere. The power distribution wiring is a rat's nest (lower-left), as we find in many parts of Thailand.  As the sun began to set, some gorgeous reflections of the more elaborate colonial buildings began to glow along the calm river.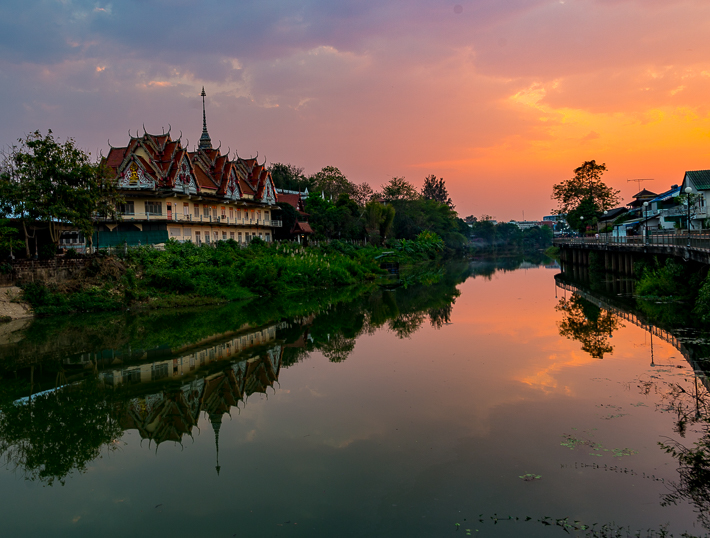 Just before the sun dropped below the horizon, the sky lit up briefly into fiery reds and yellows.