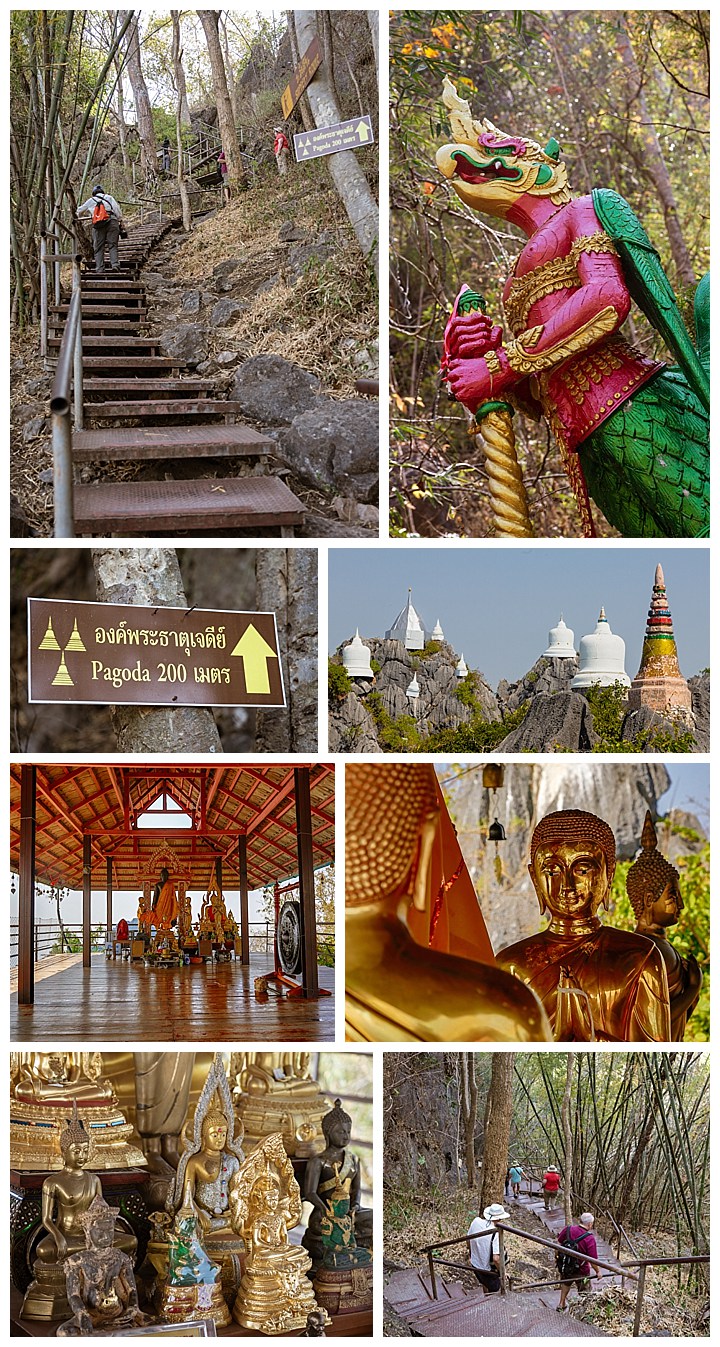 Phayao is our next stop on the hidden Northern Thailand tour. On our way there, we started with an early morning hike to the top of one of the neighboring mountains, to see the truly spectacular Wat Chalerm Phrakiat, perched atop a jagged limestone outcrop. This is difficult to reach, as you first drive up a winding steep road, then hire a pickup truck taxi with a crazy driver to jarringly take you about 1 Km further, then finally get out and walk.  After 300 meter (1000 ft) or so of mostly level road, you come to a metal walkway that looks rather imposing.
You then start the real climb — 400 meter (1500 ft) to the temple, at a roughly 30 degree slope.  Just as you are sure you can't go any further (several Chinese tourists we saw on our way down needed a bit of encouragement — "just around the corner. You can do it!"), you pop out on top.
The view would be spectacular on a clear day.  As is, the air was so thick with smoke that we could not really see very far, and the reward for the climb was seeing the small Wat with its complex of shrines and pagodas, where we could beat the gong and hear the resonating sound from it (see and hear video at end of this post).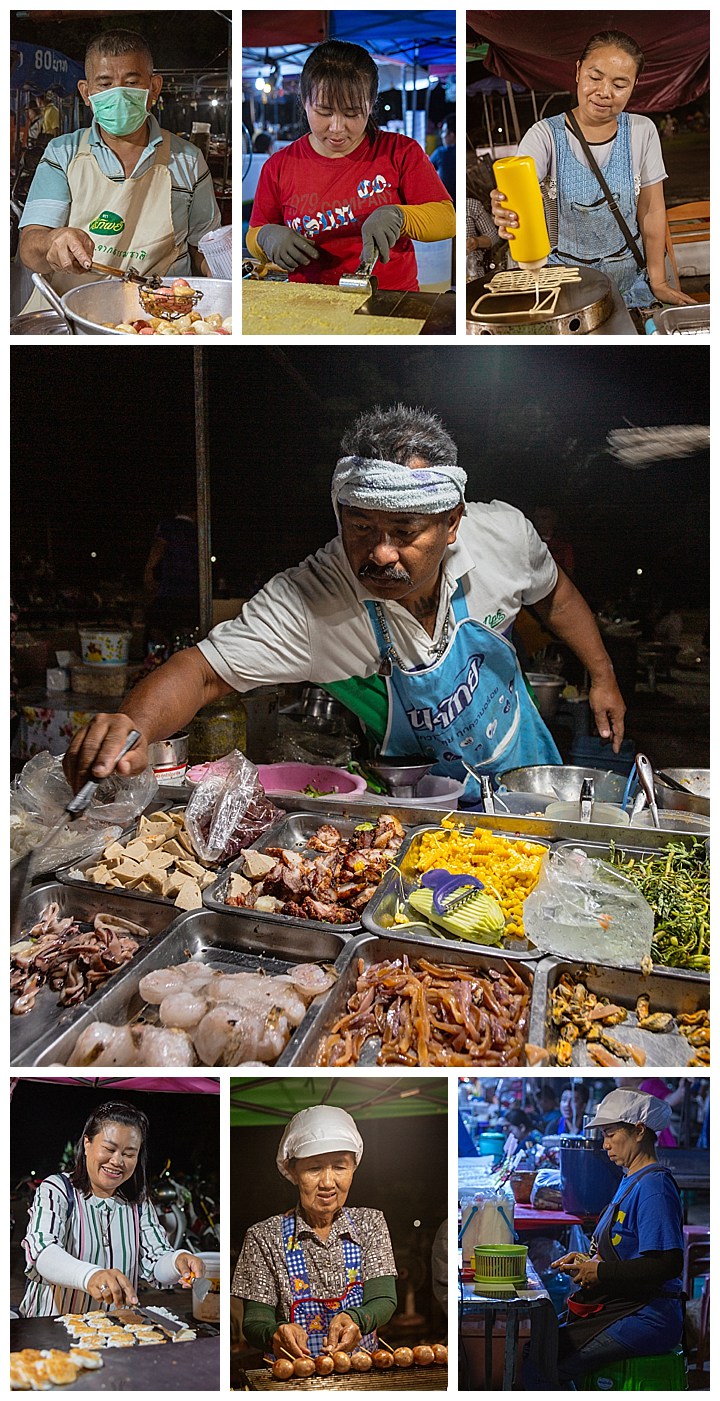 Yet another night market was probably our favorite part of this town. People are friendly, food smells and tastes great, and often watching the preparation of the treats is a treat unto itself.
We had just had dinner elsewhere, which we mumbled and grumbled about as we explored more of the the market. We really wanted to stop and taste everything, but were too full for more than a nibble.