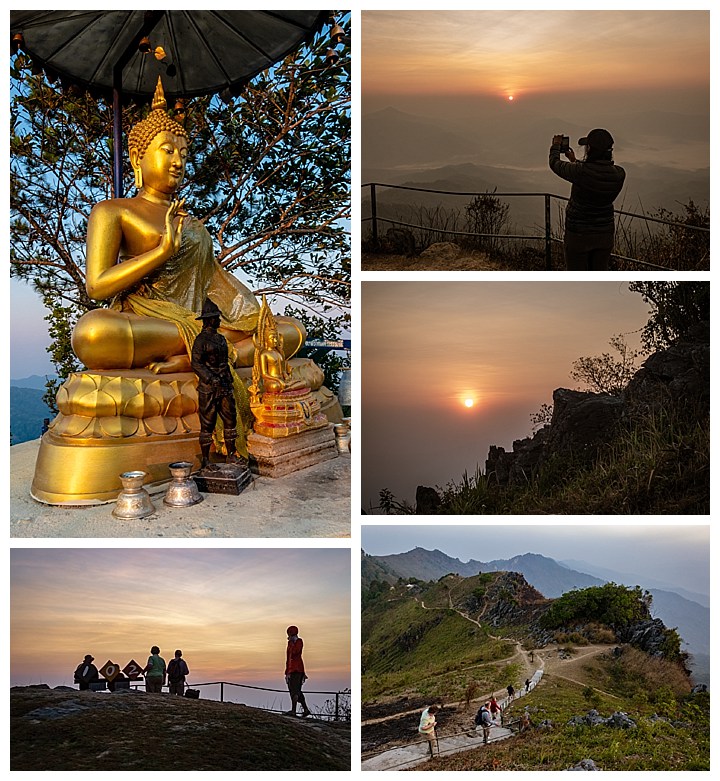 We were all supposed to leave the hotel this morning at 5:00AM, so we could hike to the top of a local peak for what was promised to be an unsurpassed sunrise experience. The forecast was for more polluted air, so personally I  decided a couple extra hours sleep sounded better. Evelyn and the rest of the group did the hike… ☺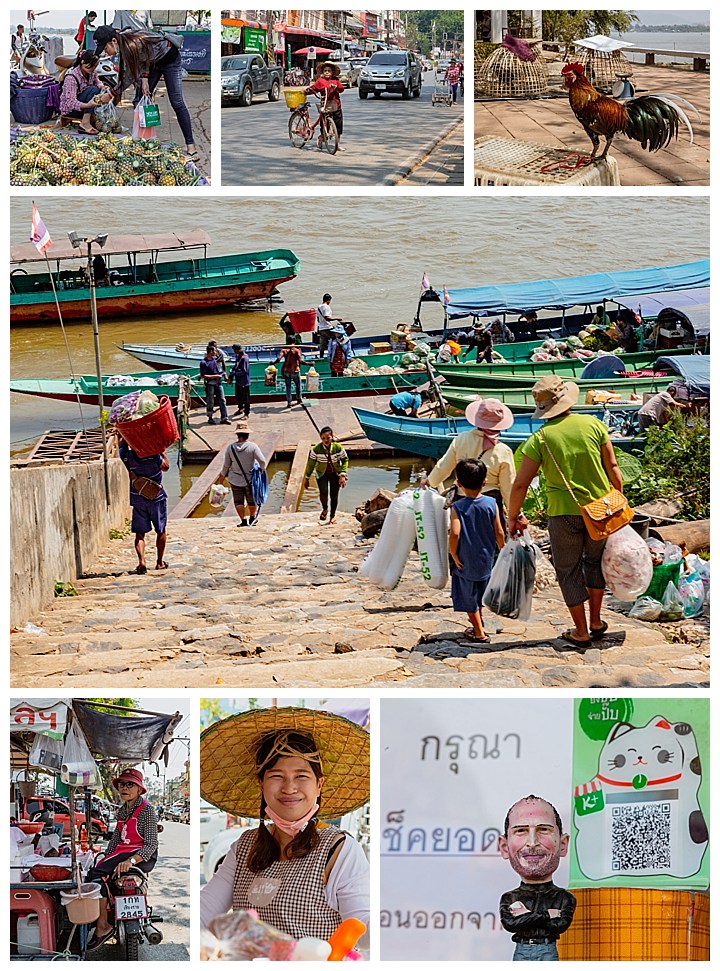 Later, we walked along the Mekong river.  There was a market here, but with a twist.  Beyond the few vendors selling food for immediate consumption, the bulk of the people were hauling their food, furniture and goods down a boat ramp, and loading it all on various boats.  These people were buyers from Laos, across the river. Each person had to first visit the Customs and Immigration office, before being allowed to load or depart.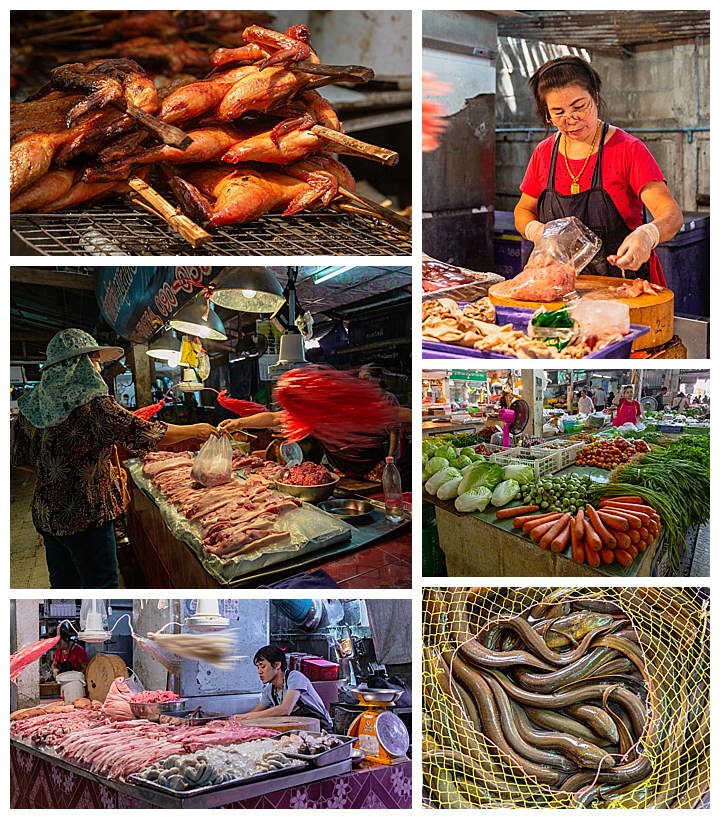 Wandering around town tonight, we found yet another night market. There were unique mechanical devices simulating fans for keeping the flies away.  Even though we are technically still in the Winter here in March, it is pretty darn hot every day — reaching into the mid 90's F each day.  The night markets have sprung up to allow people to do their shopping in the evening, when the weather is much more pleasant.
The cuisine has changed to Chinese food in this area, since the local people migrated from Yunnan province in China.  The hotels here are very basic, and not as nice as others we have experienced on this trip.