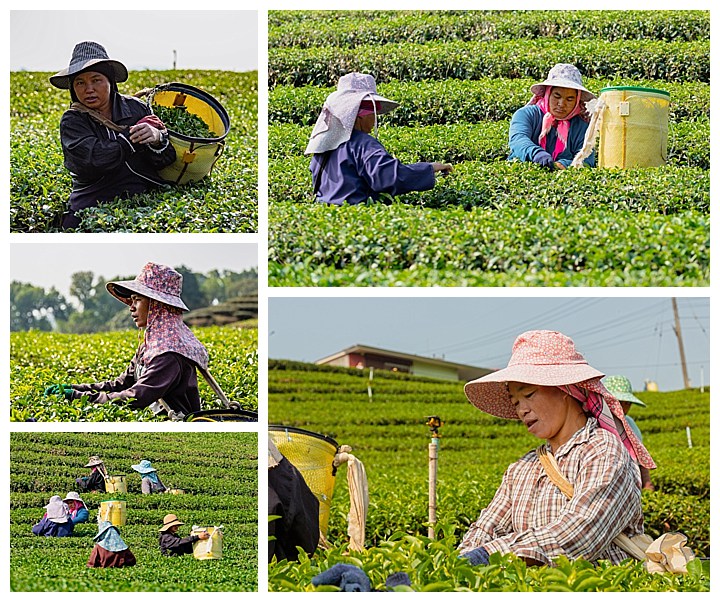 We started this morning by visiting a tea plantation (Tea 101), where the tea was actively being harvested.  We were allowed to wander into the fields to see and photograph the workers up close.  We saw the women (no men) either using scissors or simply tearing the new top leaves off the plants. Afterwards, we had a tea tasting, which is similar to wine tasting, in that we were given a progression of tea types, and told how to smell the aroma before sipping, etc. We sampled their green, red, jasmine, and a ginseng teas. I never did learn how to properly flip the tea cup upside down without spilling or burning my fingers.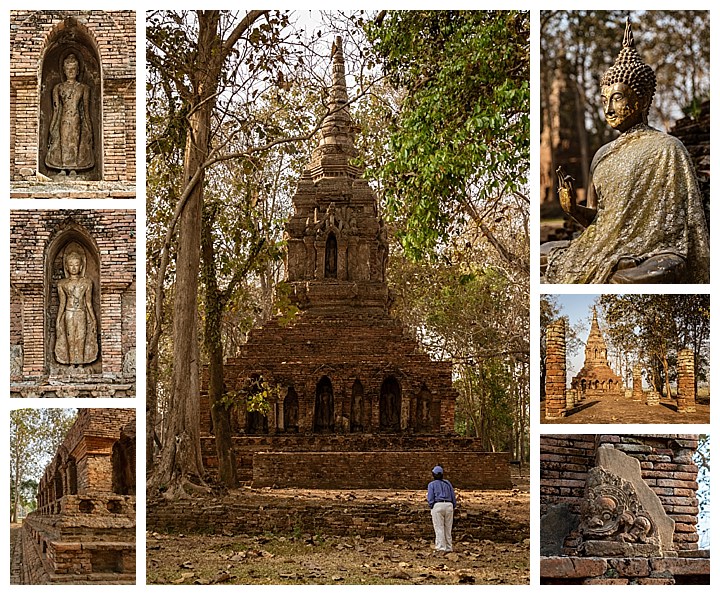 We then walked around the ruins of the old 12th century city of Chiang Saen, Wat Pa Sak, one of the oldest temples in Thailand.
This is a relatively small and seldom visited temple, compared to many of the others we have seen on this trip.  We did learn the difference between a Wat and a Pagoda though — a Pagoda is solid and cannot be entered, while a Wat is intended to be entered and worshiped while inside.
We made a side trip to a traditional hill-tribe village, to see them in their native environment.  Many of the inhabitants had small handicrafts they made for sale, but these people clearly lived here, rather than just being set up for tourists.
Nikki, from our group, bought a small handwoven item from one woman. When Nikki then asked if she could be photographed with the woman, the woman's husband came over all smiles and wanted to have his photograph taken too.  The result is the center image above.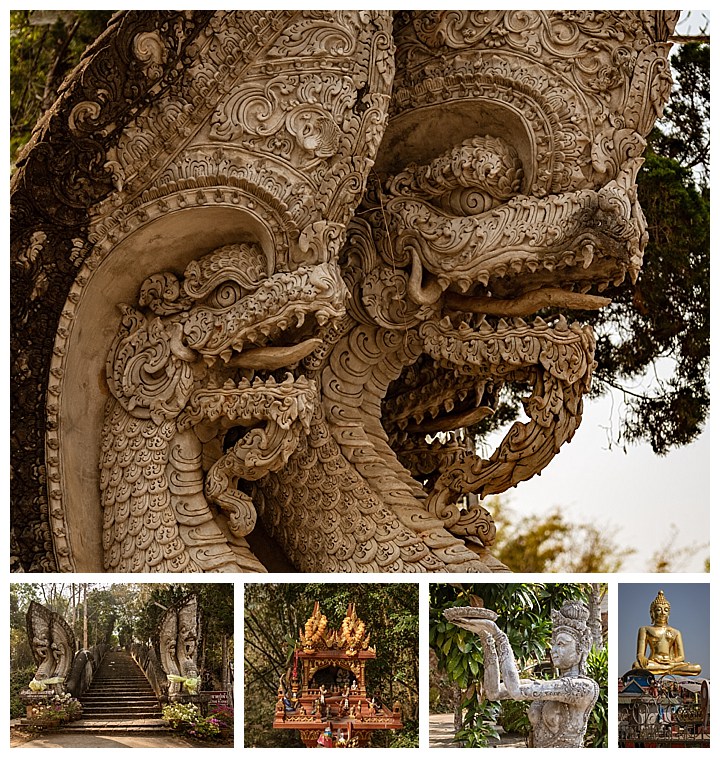 The next stop was a small opium museum, where we learned about the origins of the long neck Karen women and saw a model of an 8-foot long catfish from the nearby river.  While the internal scenes in the museum were not photographically very interesting, the statues outside going down to the museum were beautiful.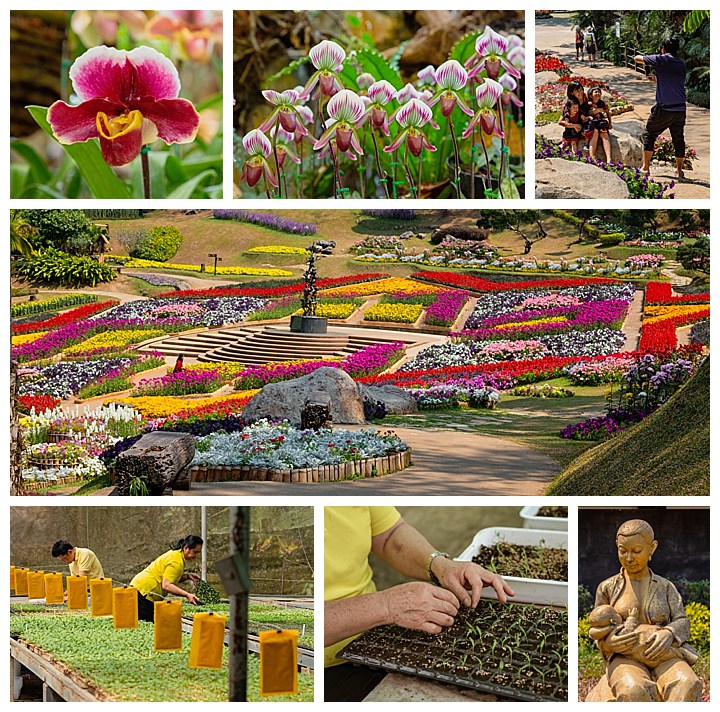 Our last stop of the day was at the Mae Fah Luang Botanical Gardens.  It was meticulously maintained and colorful.  I found the greenhouse, where they were preparing the next season of plants, the most interesting (bottom-left and bottom-center).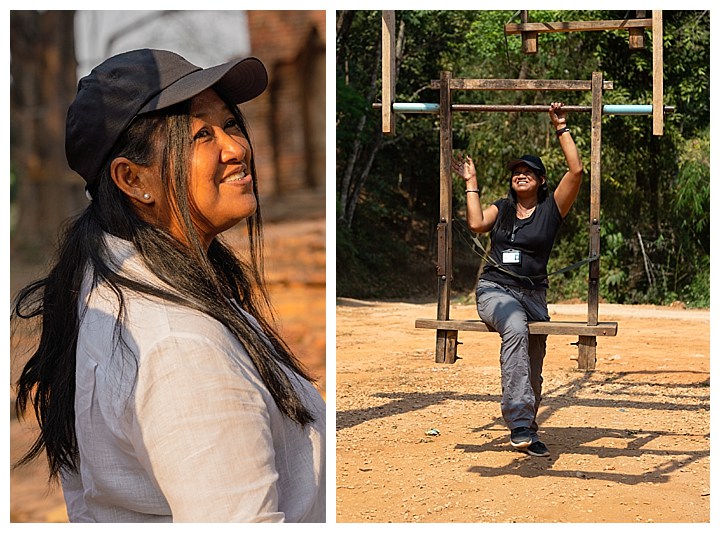 Wi was our Thai guide throughout, and one of the owners of All Points East, our tour operator.  On the right image, you see her attempting to demonstrate a wooden mechanical ferris wheel.  Unfortunately, it required people sitting in each of the four positions to work, and nobody else in the group wanted to try this death-defying contraption! ☺