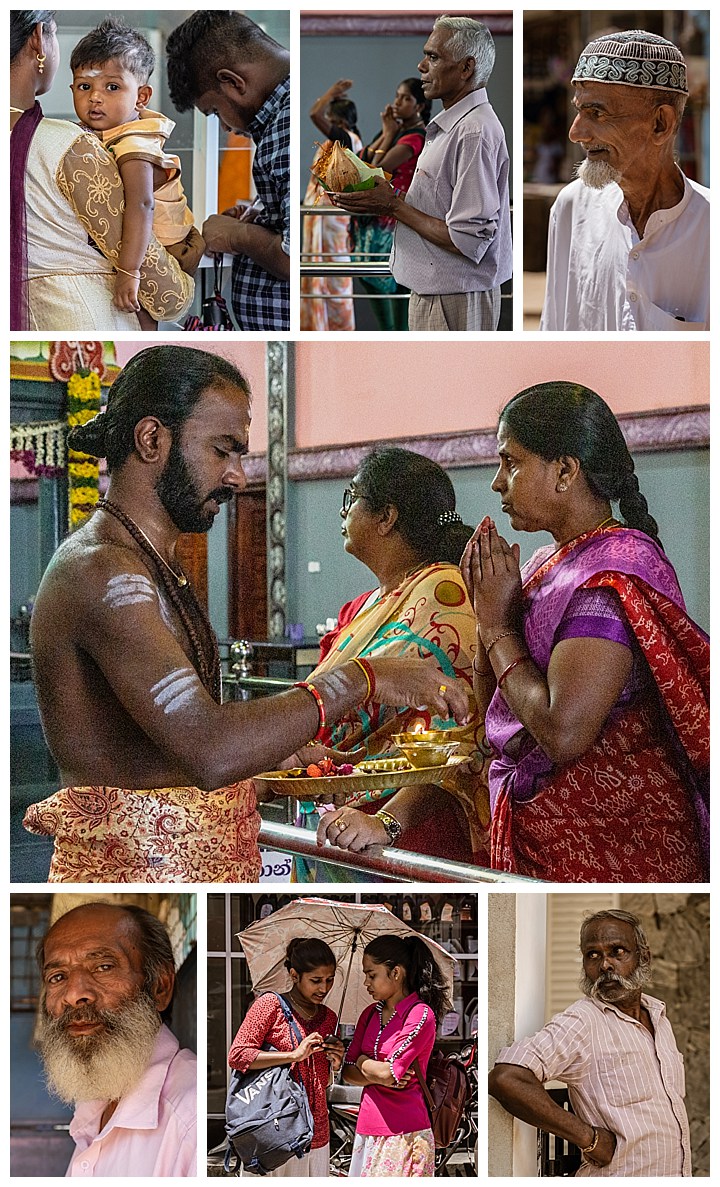 We passed briefly through Nuwara Elija, stopping first at a Buddhist temple, where we watched a priest bless offerings of the worshippers (center).
A stop at two tea plantations gave us a chance to see premium Sri Lankan tea being harvested.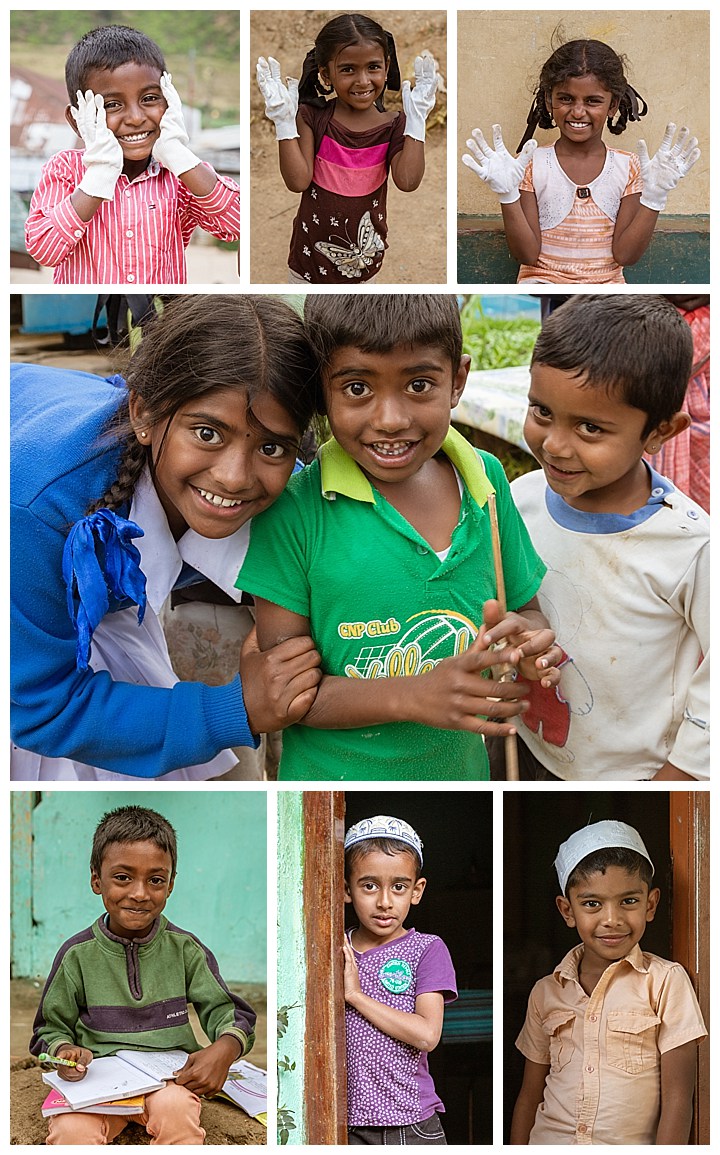 Our most interesting stop of the day was at a tiny village, for a rest stop.  The children were home from school, and flocked out to greet us.  Many were wearing white cotton gloves (top row).  Due to the language barrier, we were never able to discover why they wore them, but it appeared to be nothing more than a fashion accessory that they enjoyed showing off.
The adults in this village were just as welcoming as the children, with many willing to pose for us in front of their homes.  One woman invited the group to her home, and Mehmet (our tour leader) got her contact information, so that he can visit this same village on his future tours here. Rich is seen showing a photo to one of the villager women, bottom-left.