Our first stop today was at a Hindu temple, Seetha Amman Hindu Temple, a colorful temple right on the side of the road.
Mehmet asked our local guide to track down the resident priest we had seen earlier, who agreed to come up and let us photograph him.  The priest was very handsome and charismatic, and was performing rituals for many visitors. Burt and Evelyn walked away with red dots on their forehead.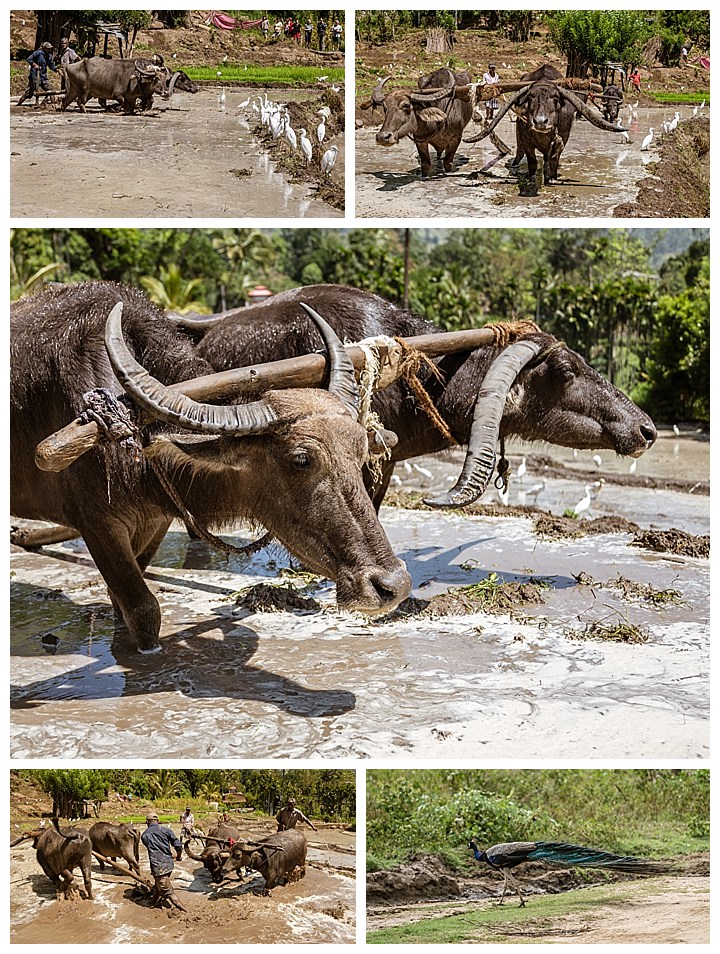 As we drove along the road, we saw some buffalo carts working in a rice paddy below.  We immediately pulled over, and spent the next half hour photographing them, while the cart drivers cooperated by showing them working, as well as posing them for us. The experience was the hi-light of today's drive enroute to our next hotel Many other buses driving along the road also stopped to see what we were up to.
In the afternoon, we went to the Usa Walawe National Park, which is mostly known for elephants. There are not many predators, so the elephants ignored our jeeps, which were numerous.
However, there were also a few birds and one crocodile that were close enough to spend time with.