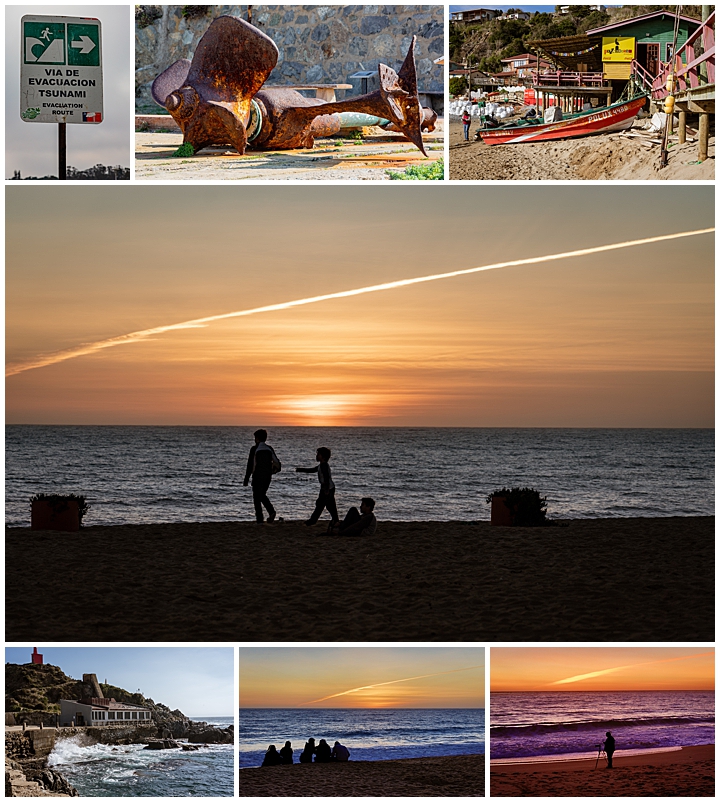 Quintay is a small town just to the north of Isla Negra, which is 45 km south of Valparaiso. This town was originally a whaling town, with an interesting small museum dedicated to past whaling enterprises (middle-top and left-bottom), and has several seafood restaurants only accessible from the beach at lower tide (upper-right). Along the coast, many tsunami warning signs were posted (upper-left) and one day we heard the horn go off in Valpo.
We were told that the horns are used both to call voluntary fireman and for a tsunami. I asked how to know the difference (thinking it might be a different set of tones), and was told "If you felt the earth move and hear the horn, then a tsunami is coming. If you don't feel the earth move, then it is a fire." Very serious earthquakes happen often enough in Chile that the speaker was actually not kidding…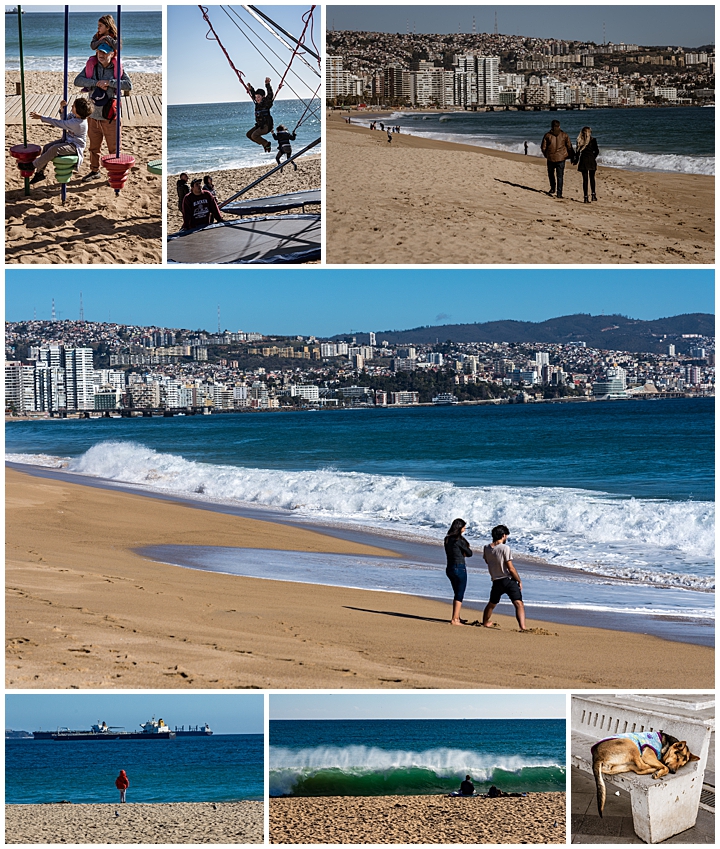 There is a small suburb to the North called Viña del Mar, one of the wealthier neighborhoods created after the devastating 1906 magnitude 8.2 earthquake which destroyed much of Valparaiso. It has some of the best sandy beaches. Since we were there in the middle of Winter, there were only a few brave souls playing on the beach and in the short surf. At one point, I was so involved with photographing the others playing in the surf that a rogue wave drenched me past my knees. Don't worry though… I kept the camera dry! ☺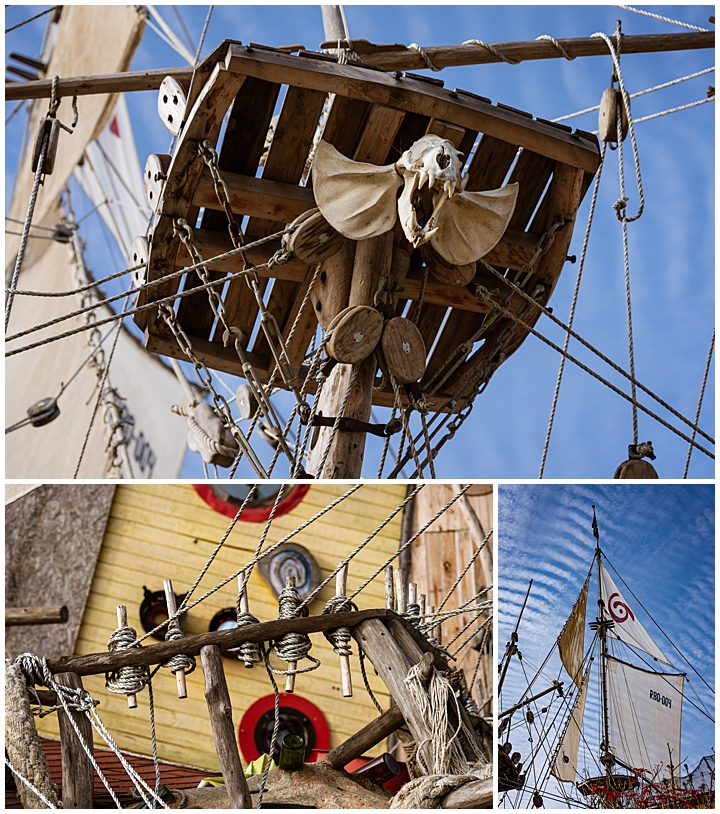 We spent two nights in Isla Negra, while we were exploring the coast. Around the corner from our hotel was the most bizarre house we have ever seen. It looks like a scene of the admiral in Mary Poppins. Unfortunately, the owner was traveling, so we were not able to enter.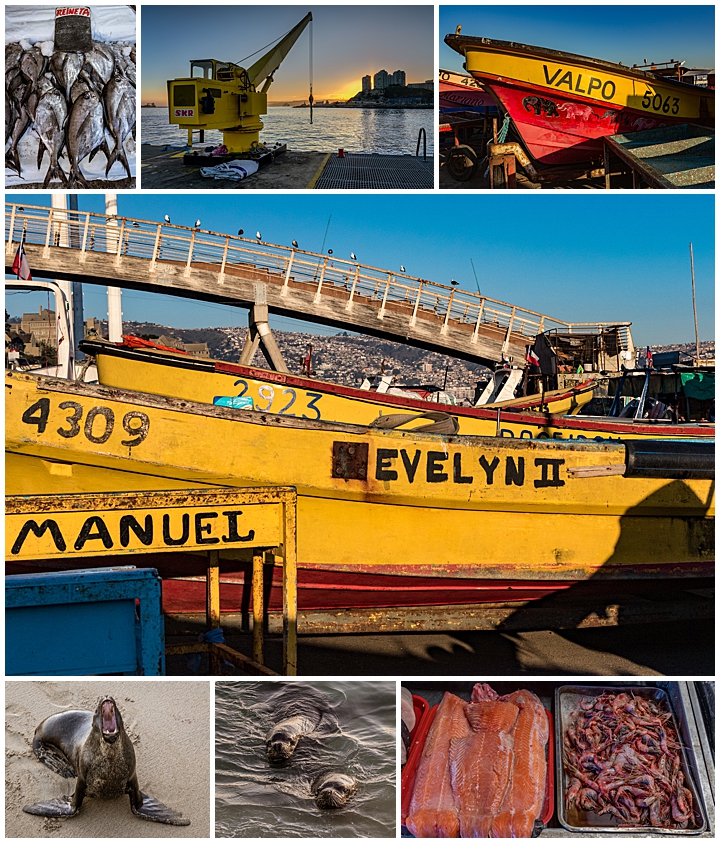 On our last morning in town, we went down to the wharf on the north end of Valpo, where fishermen come in with their catches. Unfortunately, there had been storm warnings the night before, and very few boats went out. There was very little activity as a result, though we were able to wander among the fishing boats, and even discovered the Evelyn II among them. I had to wonder what happened to the first Evelyn though…? ☺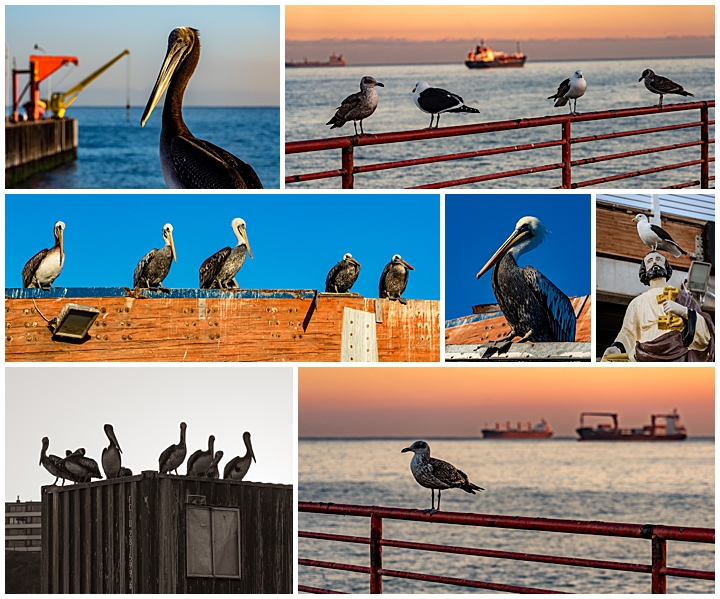 There was a huge crowd of pelicans, seagulls and sea lions around, clearly waiting for their morning meal, and probably not aware that none would be coming today.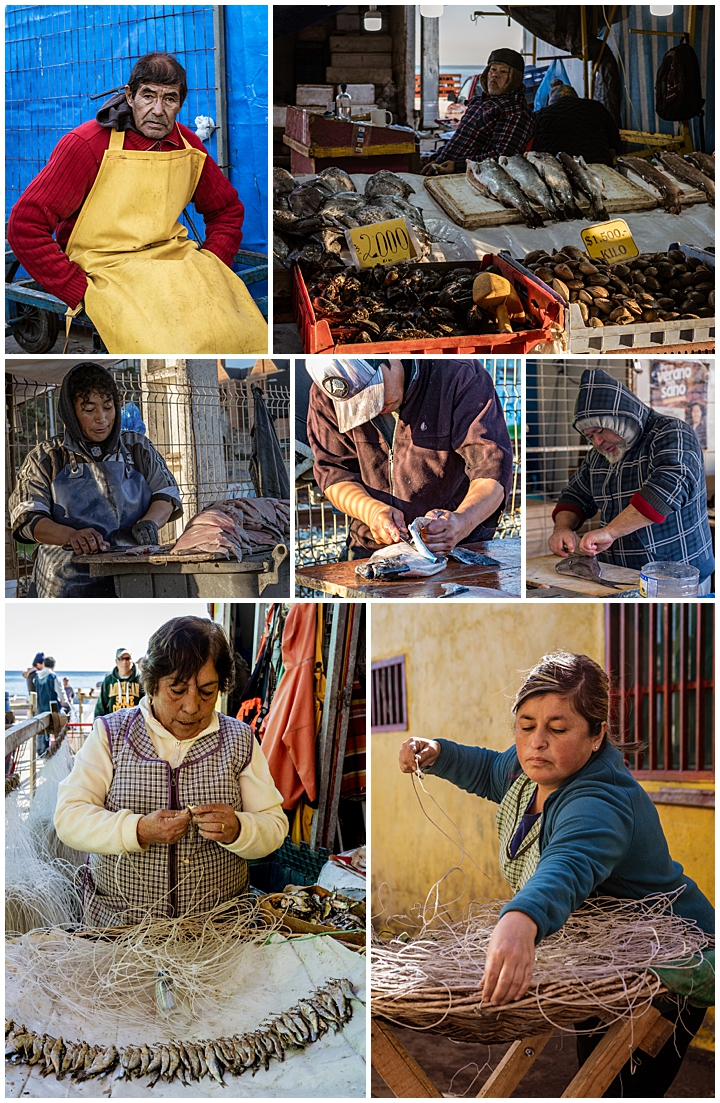 We saw women baiting lines for the next day (bottom row), and men cleaning what reine fish was brought in (middle row).
We barely put a dent in seeing all that Chile has to offer. We have really enjoyed touring northern Chile, and some day plan to return to see the wine crush, more street art in Valpo, the Lake District, watch the fishermen at work, and perhaps see more wine valleys including the pisco region.