We got up before dawn and headed over to Zabriskie Point to catch our first sunrise in Death Valley. It is a popular point for sunrise, and we got our first indication of how many people are traveling this week. Christmas Eve morning, and the point had roughly 50 people watching (and photographing) the sunrise. The shots we got there were OK, but nothing that will make it into competition…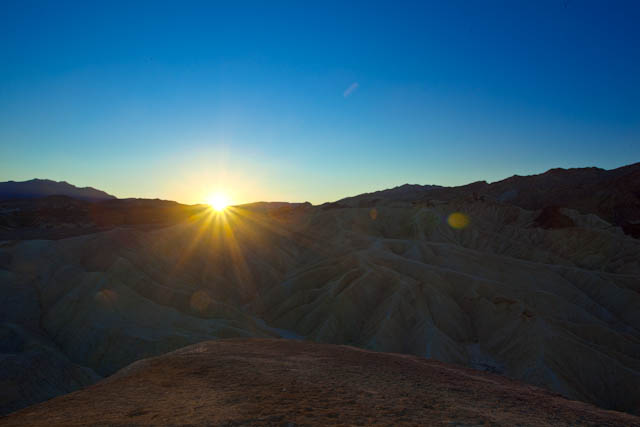 After getting some breakfast, we headed on a day trip around the valley. First stop was the Devil's Golf Course, which is a dry lakebed with interesting crystalline growths that make for some nice landscape and macro images.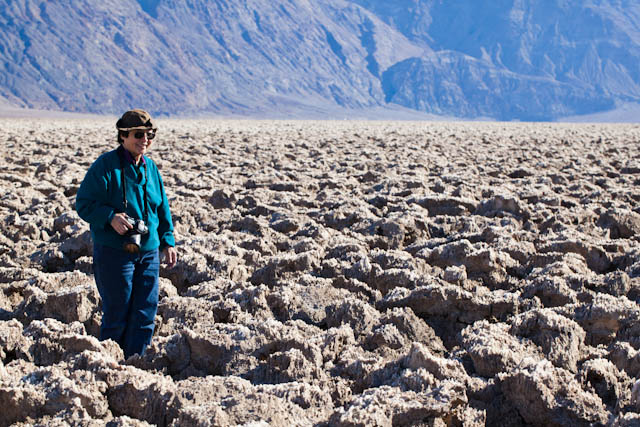 The road to and from the golf course was extremely rough and icy, so I switched my trusty Ford Explorer into 4WD Low. When we left the area, I tried to switch out of low gear, only to discover I was stuck in low, no matter what I tried. I put it in reverse to shock it out. Nope. I revved the engine. Nope.
Finally we drove to the local gas station, where we were told there was "sometimes a mechanic." People were pumping gas, but there was no attendant to be round. Didn't even realize that was legal…?
Next we tried the local Jeep rental place, and talked to Richard, the owner. He called his mechanic, who said he would drive in and take a look. While passing the time with Richard, it came out that I have never put my car into 4WD Low in the 16 years I have owned it. I use 4WD a lot, but not 4WD Low. He asked for the keys, went to the car and about 60 seconds later, asked me to try it out…?! I drove up the road a bit and found it was now working fine.
Turns out that moving the Explorer from 4WD Low requires a completely different maneuver than going from 4WD to 2WD. I might have been told that when I bought the car, but sure didn't remember it now. The trick was simply that the car could not be moving when I made the change – whereas it must be moving to go from 4WD to 2WD. About that time Mike, the mechanic, arrived. Mike refused any money I offered for his time to come down, and Richard refused any money for helping out a bonehead who didn't know how to drive his own car. Santa had arrived and Christmas Eve was saved… 🙂
With my pride tucked away safely out of sight, we headed back to Mesquite Flats Dunes for a sunset shot. We looked at the dune we wanted to shoot, and headed out over the sand. It was just behind the first dune we saw… or was it? Crossed that dune and found our target was behind another dune we hadn't seen before. OK… heading further… only to discover it was really behind that dune. Nope. The next dune! Nope again! On the 4th dune where our target was still in the distance, we gave up and set up tripods on the same. I had brought my wide angle lens from the car, and now wished I had brought the longest lens I owned. The resulting shot was OK again, but once more no competition quality images.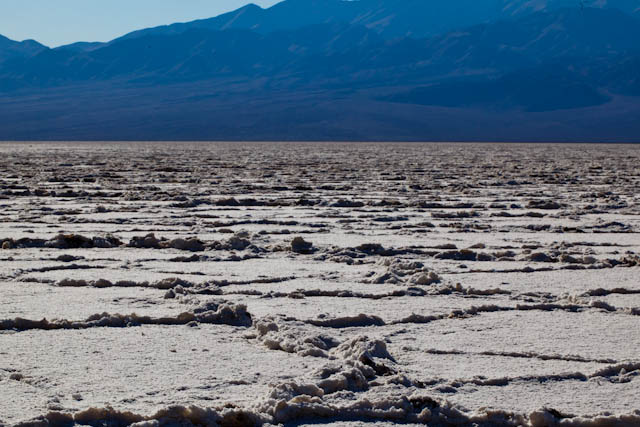 After a fabulous Christmas Eve dinner, Mark (our nephew) offered to come with me to shoot some nighttime light painting images I had been waiting for a dark enough place to hoot. We headed back to Zabriskie Point, where we had shot the sunrise, and set up in the large parking lot.
We first experimented with some strings of battery powered Christmas lights, but those didn't really work very well. Switching to colored flashlights, we got some better results. These are mostly just test shots to see what works – in the future I need to repeat these where I can include some interesting landscape around them, such as tumbleweeds, cactus or similar.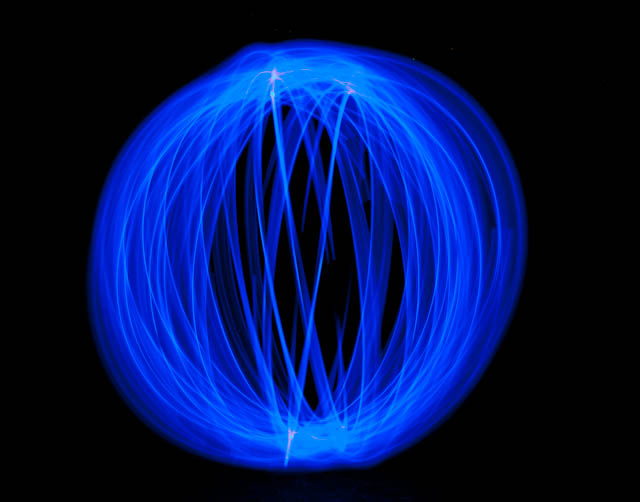 Next were experiments with burning steel wool. That was why I had come to a large parking lot. I needed someplace with nothing that could catch fire. We switched positions, with Mark on the camera as we tossing the fire, since his jacket was nylon and not something to be around fire. I rather liked the result, though I see things I will change next time we do this.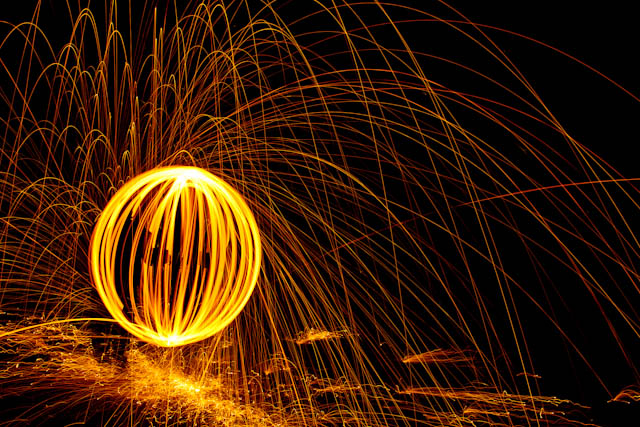 ——————
The only way to keep a friend is to be one.