New Year's Eve in Ecuador in unique, and Cuenca celebrates it larger than any other Ecuadorian city. For the week leading up to NYE, people make elaborate or simple effigies. Some families manufacture them and sell them to those who don't want to make their own. On NYE, they write notes about things they want to forget from the old year, attach them to the effigies and then burn them at the stroke of midnight, banishing the old problems and allowing the New Year to start off fresh.
We headed out in the early afternoon to scout where effigies would be concentrated. We discovered a town getting ready for the Big Night. Another Ecuadorian custom is to wear yellow undergarments to bring you money in the New Year (yellow being close to gold), or to wear red to bring love. We saw several shops with red and yellow underwear and bras for sale. We also saw fireworks stands, and kids playing with their poppers. Masks were for sale, and lots of kids were wearing them. We even found one family had blocked off a street and were playing musical chairs and laughing uproariously.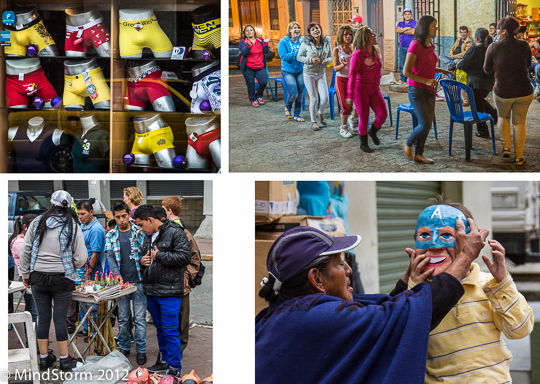 Effigies came in size from infant sized to huge, and in the form of men, donkeys, spaceships, and even aliens.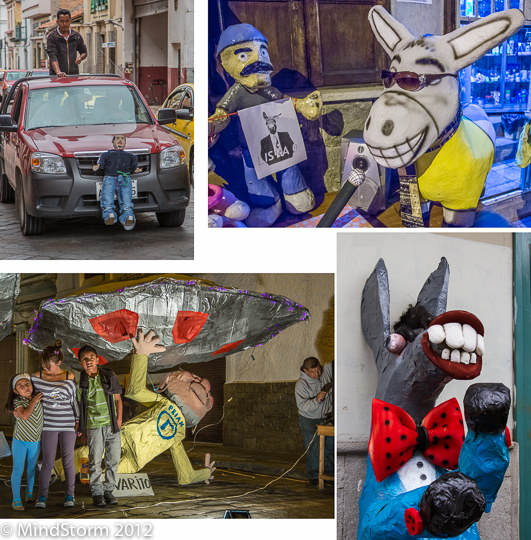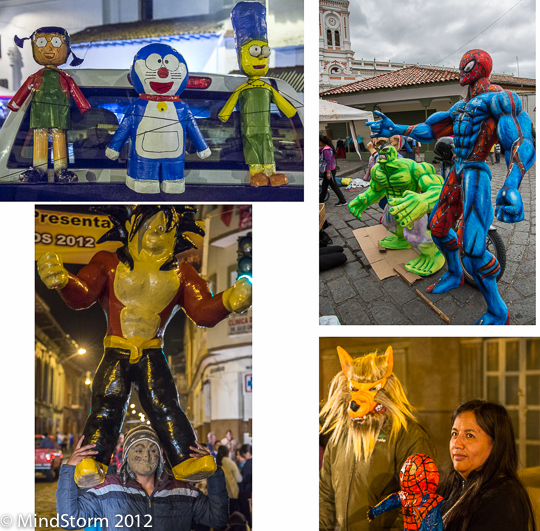 There were even cartoon effigies, and the occasional full costume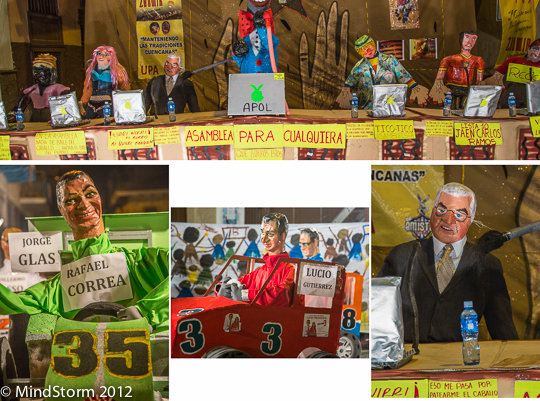 There were a couple of tableaus of politicians, with loudspeakers denouncing the president, the mayor, and pretty much anyone in politics — except themselves of course…

This family got an early start by burning their effigy at 3:00 in the afternoon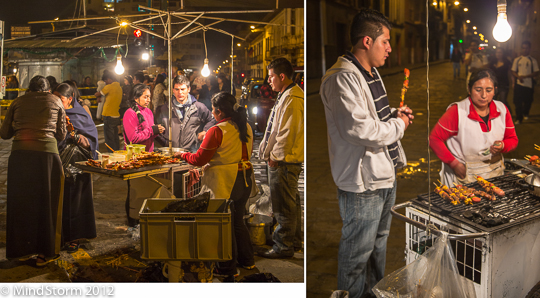 While waiting for midnight to approach,we had a delicious shish kabob at this vendor. Dinner costs us $1.50…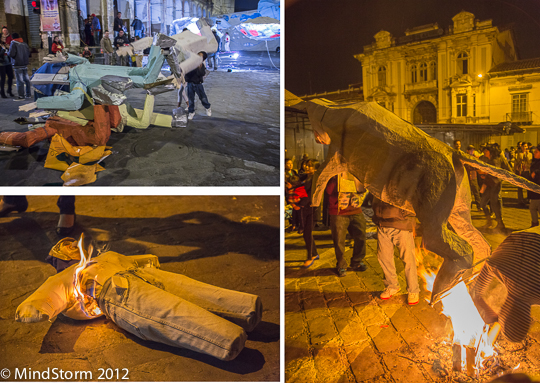 At the stroke of midnight, the effigies were piled in the street and fires started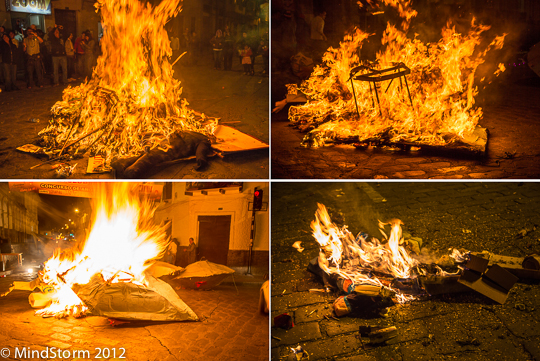 Some of the bigger piles burned so hot you couldn't get near them. Some lone effigies burned to a corpse-shaped pile of ash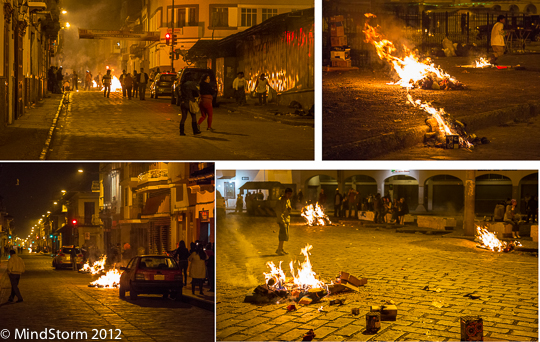 As all the effigies were set fire, the place started to look like a war zone, with fires burning everywhere in the streets. Brought back memories of the riots in Berkeley when we were in college in the late 60's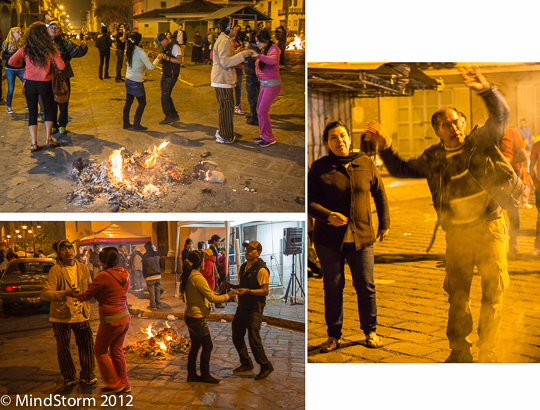 As the fires burned, people started dancing — alone, in pairs, and in conga lines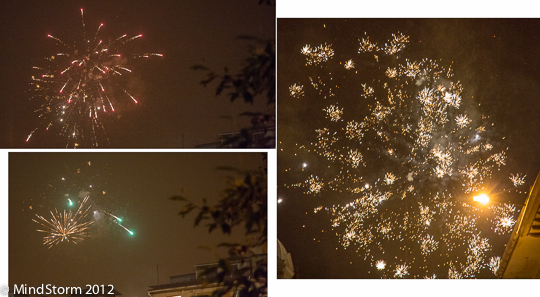 As we headed home, fireworks broke out in various places around the city. None were announced ahead of time, and none lasted more than a few minutes