We hadn't been to the Ecuador coast in a couple years.  Also, we have plans for October where I will be using my drone quite a lot, and was looking forward to practicing in open, unobstructed spaces rather than the confined streets of Cuenca.  We therefore decided it was time to take a few days on the coast, both to explore, and to give me a chance to practice my drone flying.
We opted for Villa de los Suenos ("villa of dreams") in a tiny village called La Entrada.  We rented the penthouse, which allowed me to fly from the terrace of our room.  The Villa is a Bed & Breakfast, seen above in the center image.  Though very isolated, making us glad we had a rental car, it was also very comfortable.  The owners, Shell and Marsha Spivey are extremely friendly and went out of their way to make us feel welcome, including driving us to dinner in a hole-in-the-wall seafood restaurant on the beach, a half hour drive North.  We would have never found that on our own, and the food was absolutely delicious (as was pretty much every meal we had on this trip). This bed and breakfast has received 97% 5-star ratings (with the rest all being 4-star) on TripAdvisor, and it is easy to see why.
Shell and Marsha, the owners of the Villa, have worked intensively with the locals to promote tourism for their village. Their goal has been to create a destination art community, with colorful facades and art & music festivals in the future. One major project that was just completed is an exceptional church, with a floor-to-ceiling glass wall facing the ocean (rightmost image).  In addition to providing spiritual guidance to the people, it is also intended to become a location for destination weddings, and thus source of income for the village.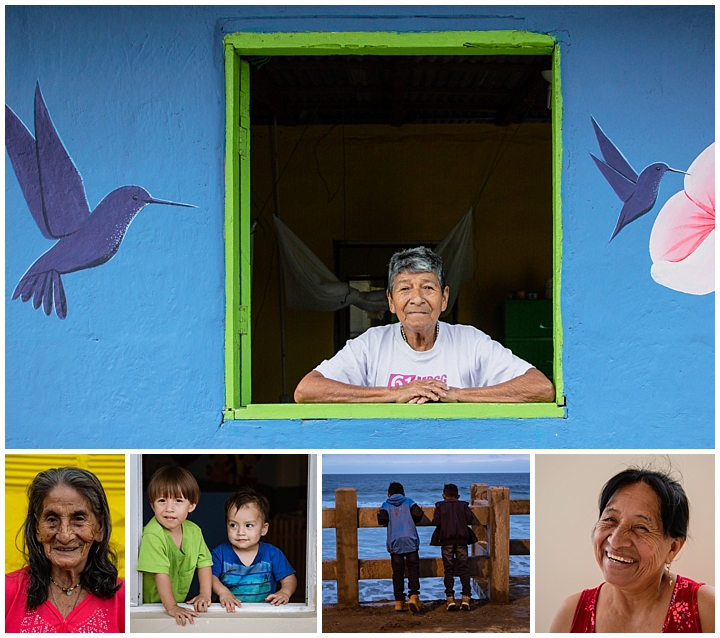 One afternoon, Shell gave us a tour of the adjacent village of La Entrada.  With him at our side, the residents were welcoming, and even posed for our cameras in better light. In a town with a population of only a few hundred, they have a pre-school and center for learning to make jewelry. They are looking for  artists to teach the residents how to create their own quality artistic micro-businesses.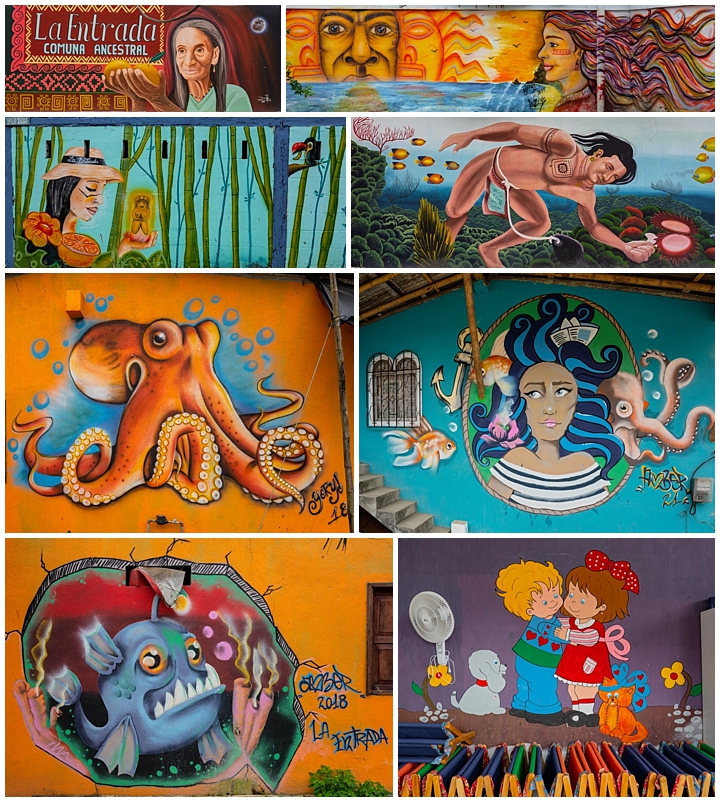 Shell and Marsha arranged for artists from around the country to come and paint giant murals throughout the village. Most are in excellent condition, having only been painting a few months ago.  The mural lower-right was in the school library. There is another upcoming mural project in the next few months, with walls already designated for artists. The village wants to exchange ocean-front rooms for prospective artists.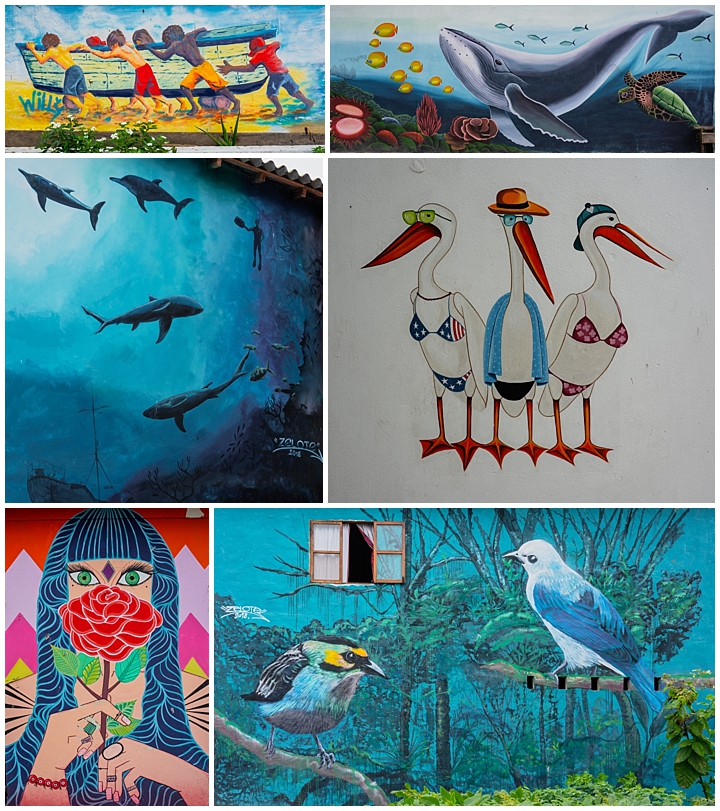 Everywhere you turned in town was another mural.  It is worth a visit to this tiny village if only to see the murals and colorful facades on display. Many of the facades have just been painted in the last year.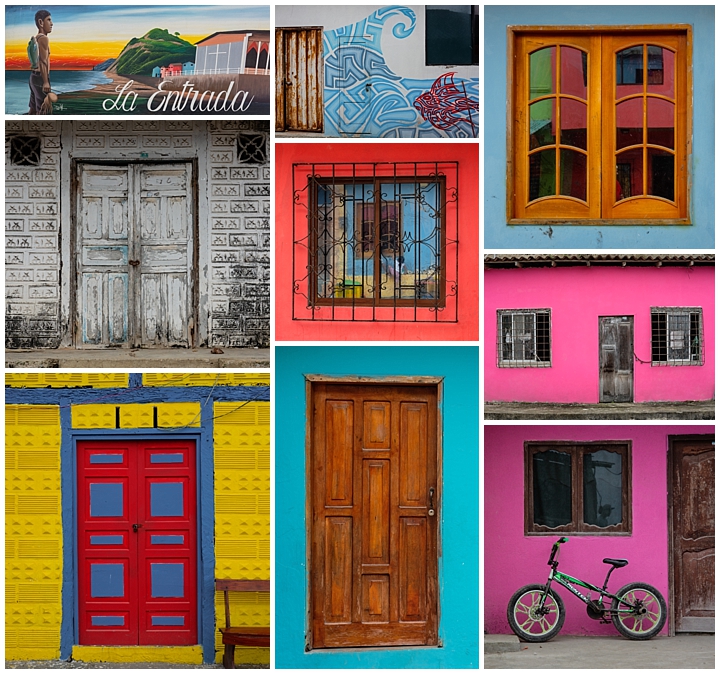 Shell and Marsha have also pushed a volunteer effort to paint all 128 homes in the village — on all four sides (it is customary in Ecuador to only paint the front and back, and ignore the sides). The town has gotten 50% discounts on paint, and many other donations.  Each home owner is required to actually paint his own home, which assures that they have a vested interest in the results.