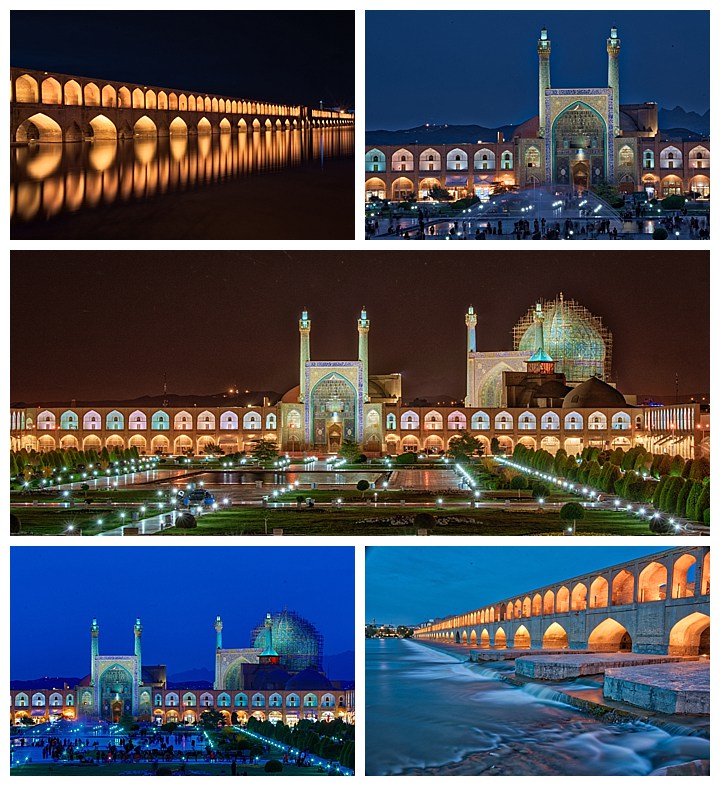 Iranian Local: Are you married?
Me: Yes.
IL: Where is your wife?
Me: Over there (I pointed to Evelyn on the next rooftop, shooting a different set of images from where I was pointing)
IL: So, you are divorced?
Me: No. We have been married 46 years.
IL: Then why is she not here at your side? (discussion continued about no need for two cameras shooting the same scene, etc. He could not understand how a wife would not always be at the husband's side.)
This was one of many conversations that opened up the different ways of looking at the world between the Iranians and ourselves.  Many (but definitely not all) Iranians we met assume that the wife should always be at the husband's side if outside the home. We have a much more "both are equal and independent" view, but neither is necessarily more "correct" than the other. It does drive home how much our views of the world and society are primarily a reflection of our own neighbors and friends.
Yes, we got up twice before dawn for these photos above in Isfahan, the third largest city in Iran… Once for the Sio So Poi Bridge (upper-left and lower-right), and a second day for the Naqshe Cehan Square. Mehmet takes us to places to take the best photographs — sleeping and eating are totally secondary on these trips!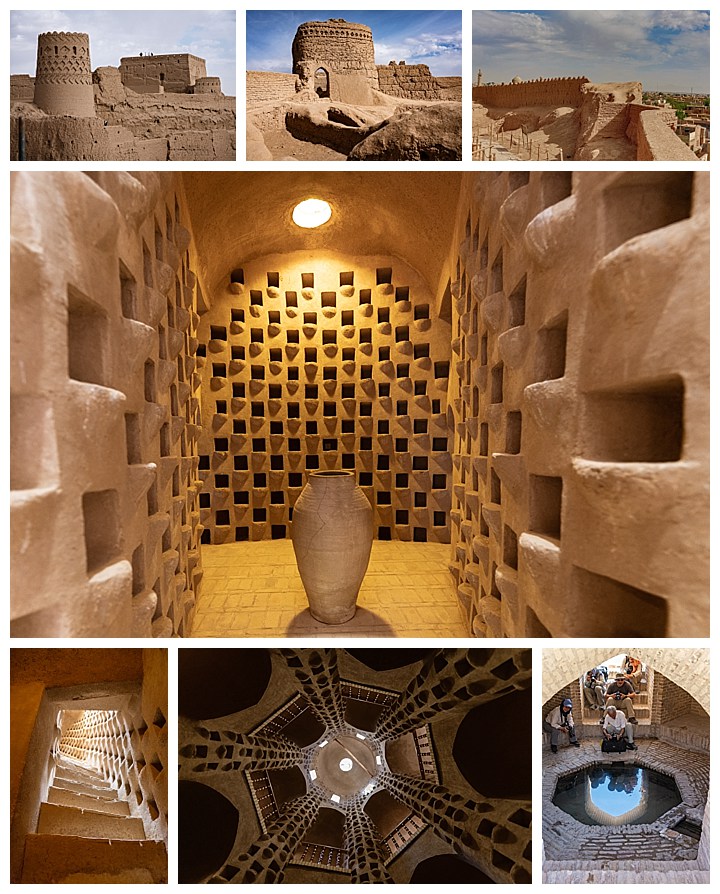 At Meybod, we photographed the old castle, and the fascinating pigeon tower (center, lower-left and lower-center). This was a tower originally filled with pigeon food to encourage over 4000 pigeons to roost.  Their waste was then collected daily and used for fertilizer in the surrounding fields.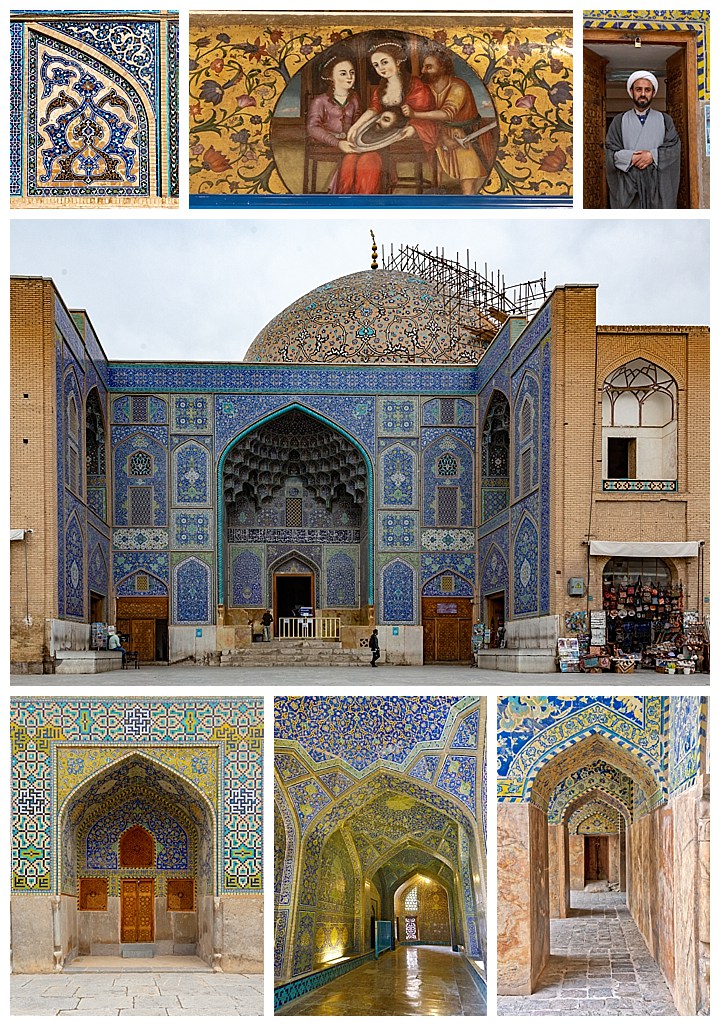 Mosques are everywhere, and all are colorful and full of interesting patterns.  The one in the middle image above was being repaired, which was fairly common throughout the country (actually throughout the region, as we also saw that in other countries too).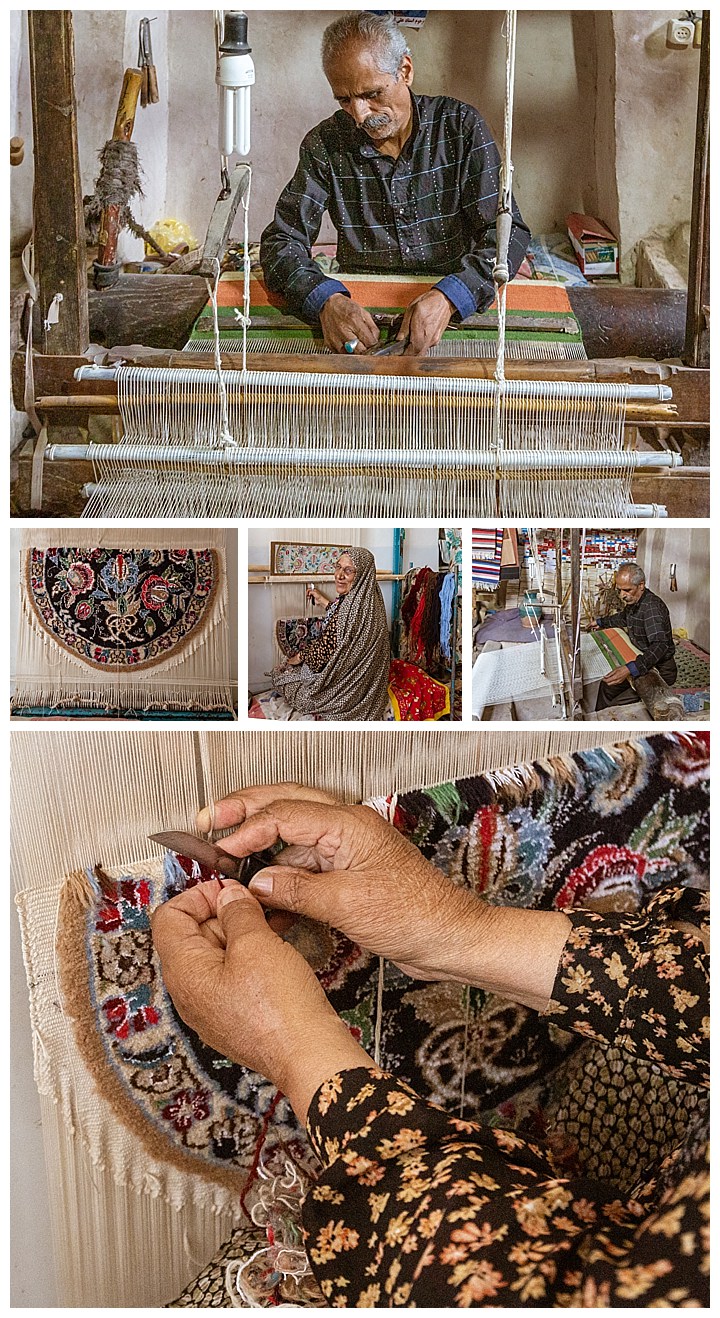 We were served lunch by a local Iranian family in their home. Afterwards, they demonstrated how the man of the family uses his loom to make kilim, a flat woven rug, while the elderly woman who owns the house showed her skill at weaving carpets. The loom is located in a cave, where the temperature remains fairly constant throughout the year, and throughout the day, acting much like a wine cellar in that regards.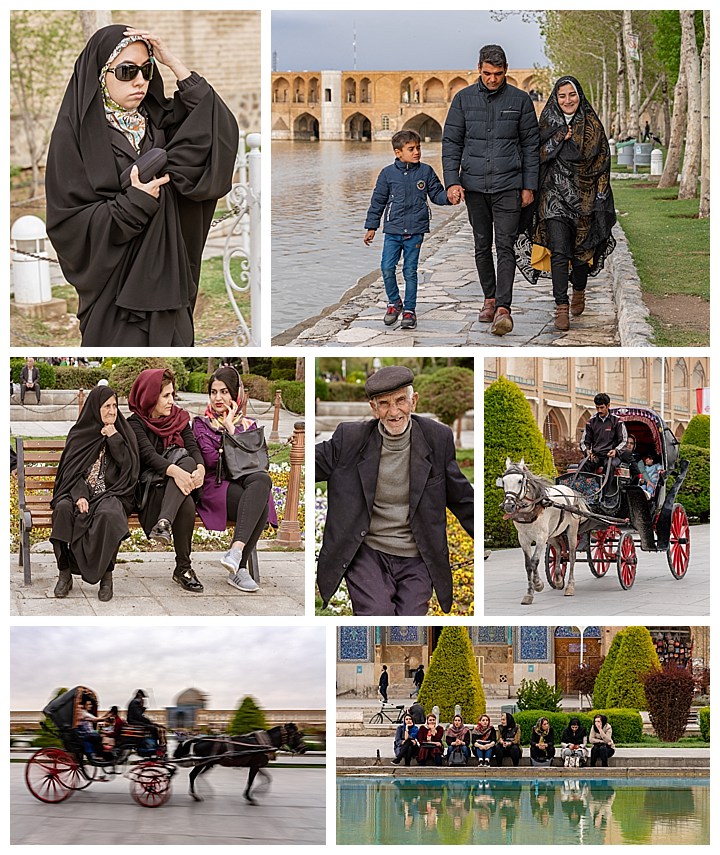 We had some free time to wander around Naqshe Cehan Square, where we were able to photograph Iranians enjoying their day off, walking or sitting around the large center fountain, or riding a horse carriage around the park.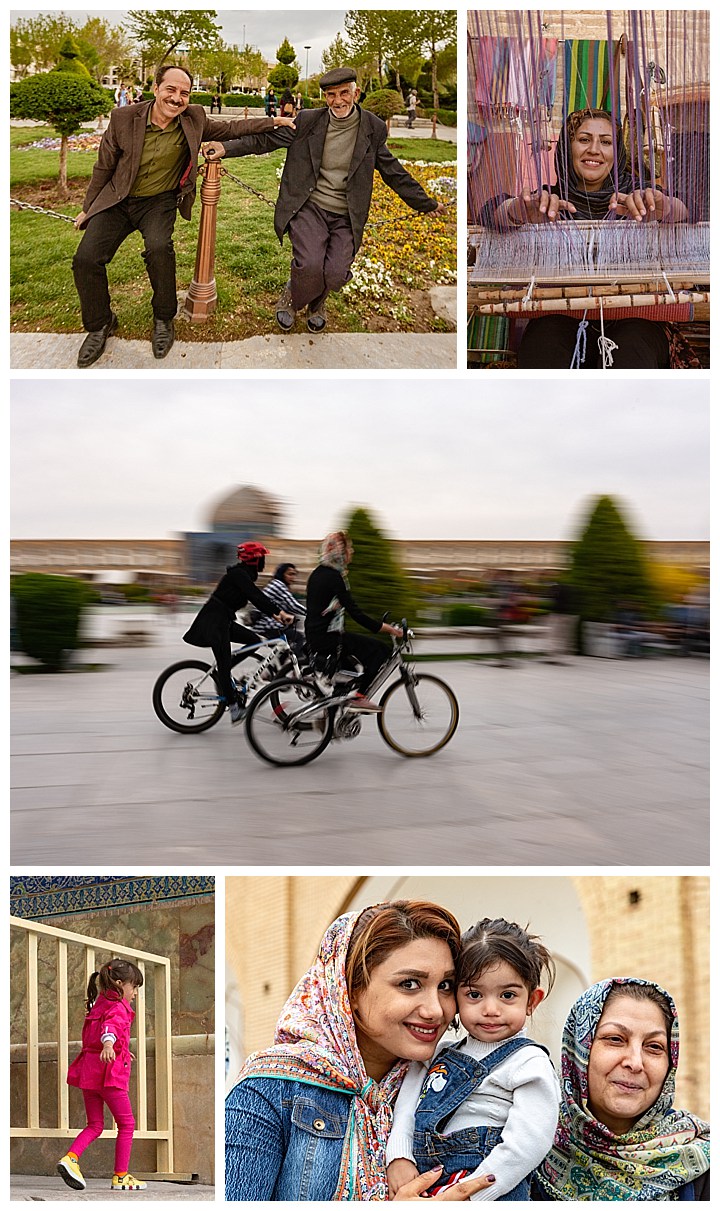 As we leave Isfahan, here are a few random images of the people we met, and sometimes talked to.  Smiles always greeted us, never a wave-off for our cameras.