41 Años!
(en English = 41 Years!)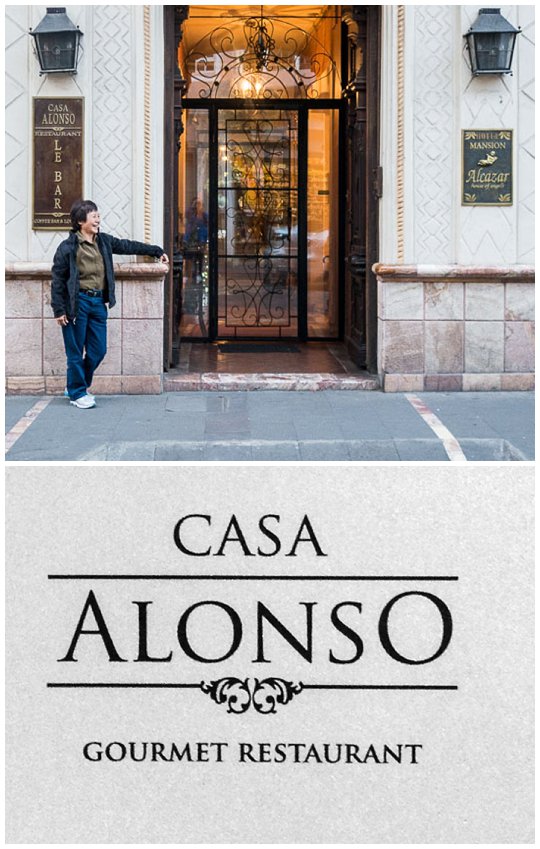 Today was our 41st anniversary. Hard to believe, but it was 41 years ago today that we skied between those ski patrol poles to the flash of the newspaper camera, and said "I do" over The French Way of Skiing at Kirkwood Meadows. (I posted details on the wedding on our 40th anniversary blog posting last year -- you can read more here, along with photos).
Last year we tried to have our anniversary dinner at Casa Alonso in the Mansion Alcazar hotel, but were unable to, due to a private party taking up the restaurant. We went back this year, and were able to get in. This is one of those rarified luxury restaurants, with luxury pricing that means we only come here for special occasions.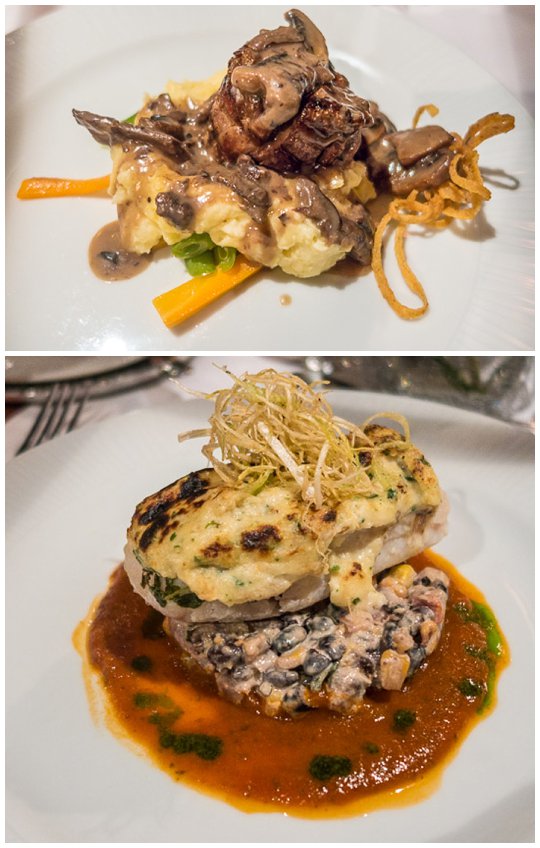 The meals tasted better than these low-light pocket camera photos do justice too I'm afraid. Evelyn's lomo fino above (basically steak) was tasty, but honestly not as tender as Tiestros -- the current reigning champion in Cuenca lomo fino. My shrimp encrusted corvina (sea bass) in the lower image was truly excellent.
The earlier part of the day was spent with physical therapists, a repairman coming to look at our brand new stove that broke the first day we used it (post later -- when it is hopefully fixed), and other routines of living in South America.
---
---