Evil Is Only Fantasy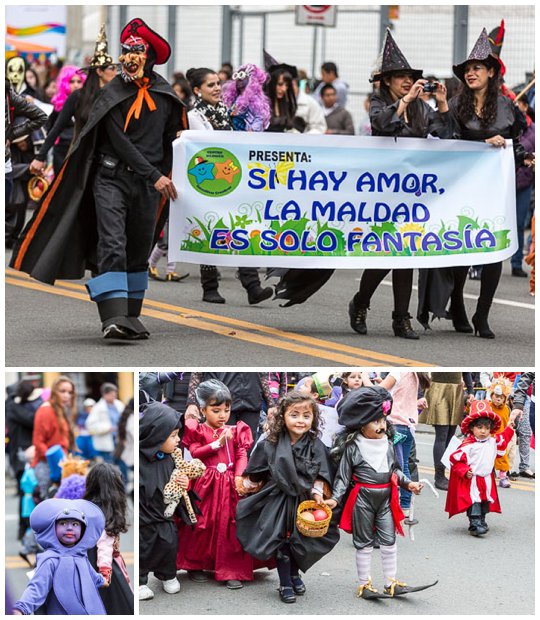 The banner says "if there is love, evil is only fantasy"
Yesterday was the annual Fiesta de los Inocentes, or "Party for the Innocents." Originally it was meant to commemorate when Herod decreed that all male children under 2 years old should be killed, after he had heard of the birth of Jesus. Historically, the parade consisted of men dressed in drag (representing the parents that disguised their boy babies as girls), and men in diapers (representing the target of the attacks).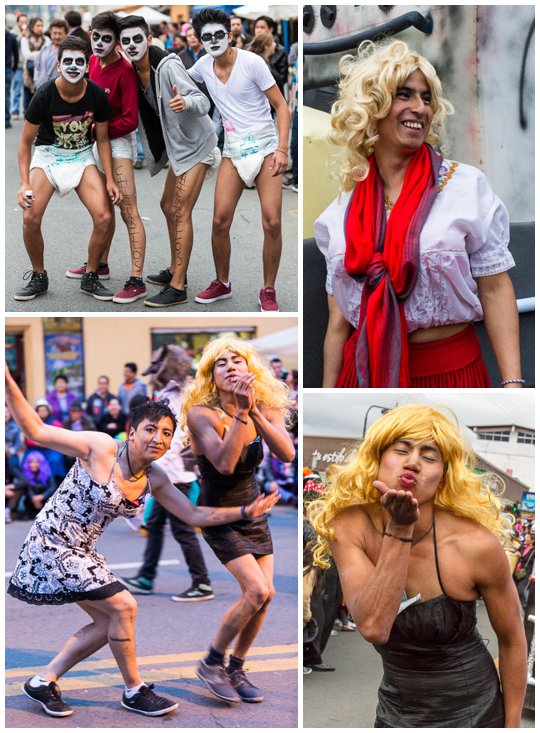 While a few of those were seen in this parade, they were rare and hard to find. Instead the parade has turned into a costume party and political satire event. Before the parade started though, we spent some time at an art show that was coincident with the fiesta: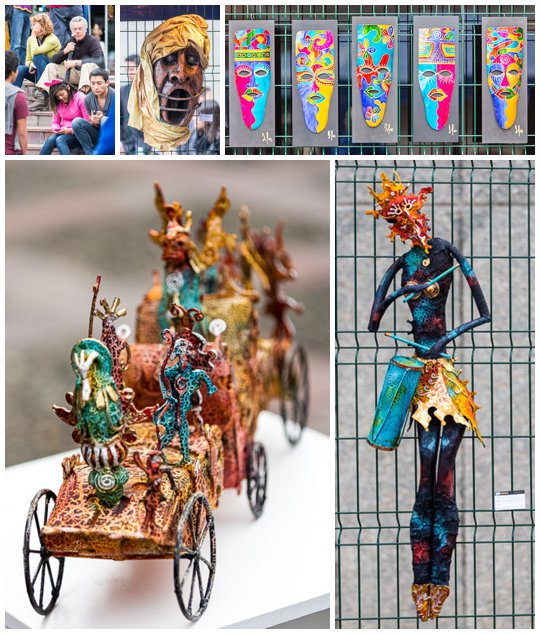 The lower two images are sculptures of one of our favorite local artists (Miguel Illescas). Upper left shows not everyone was excited though...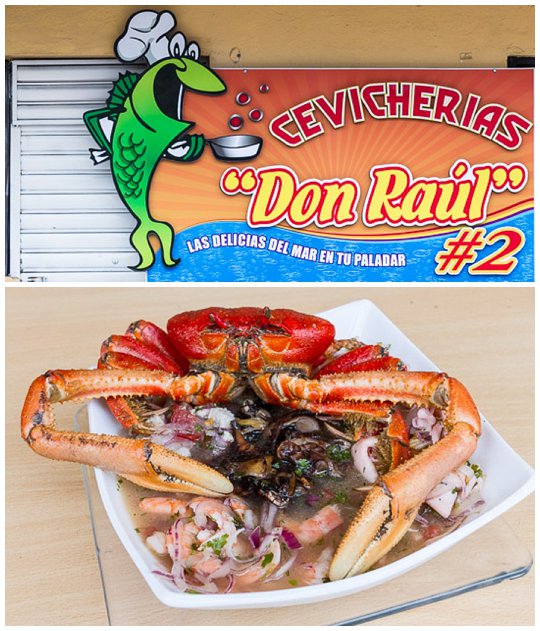 While waiting for the parade to start, we snacked on a delicious ceviche from a restaurant we had only heard about before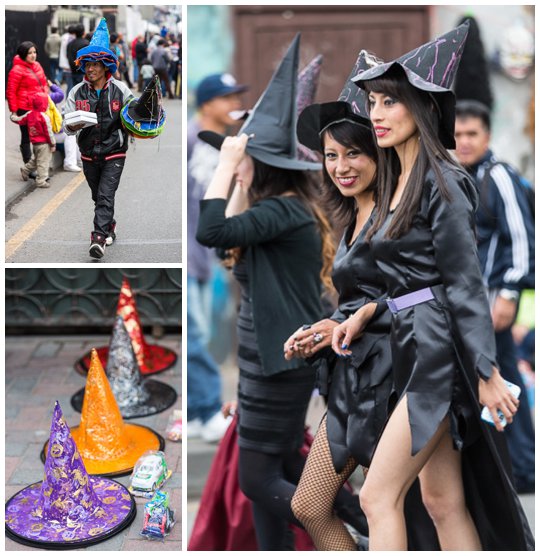 Witches were a frequent site, making it look more like Halloween than a religious event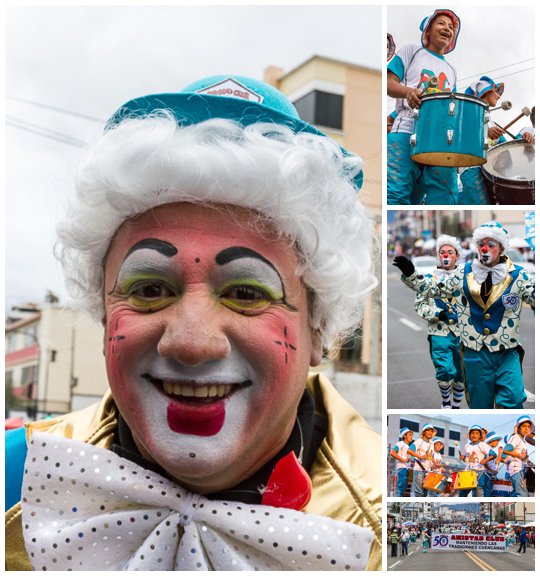 The clowns of the Amistad Club led the parade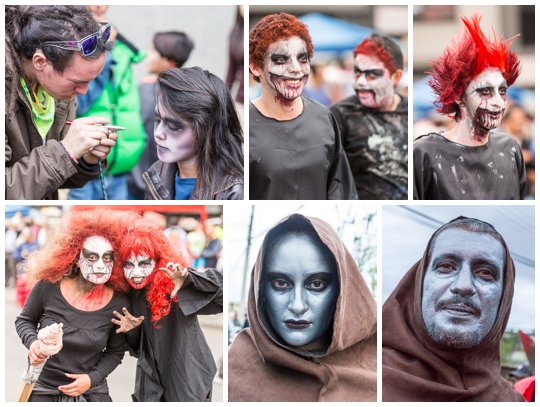 Ghouls were a favorite costume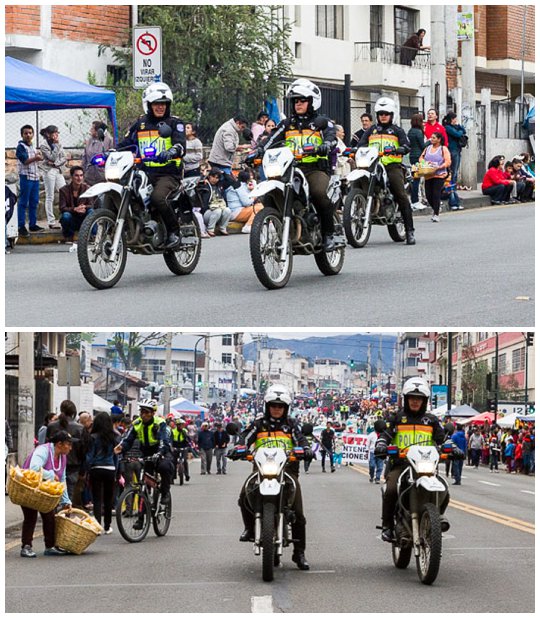 There was a strong police presence, but they were pretty ineffective in controlling the crowd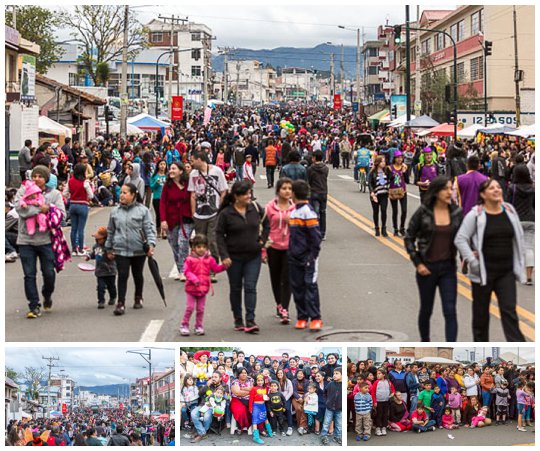 Can you even tell where the parade is in that crowd?
Many decorated groups roamed the street just to be photographed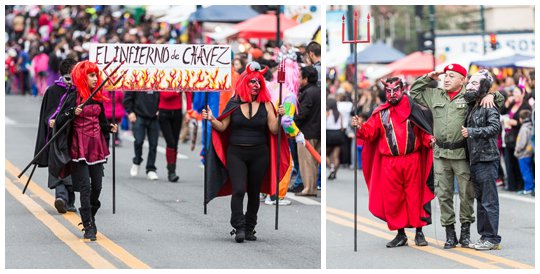 There were lots of political protests -- even against dead ex-presidents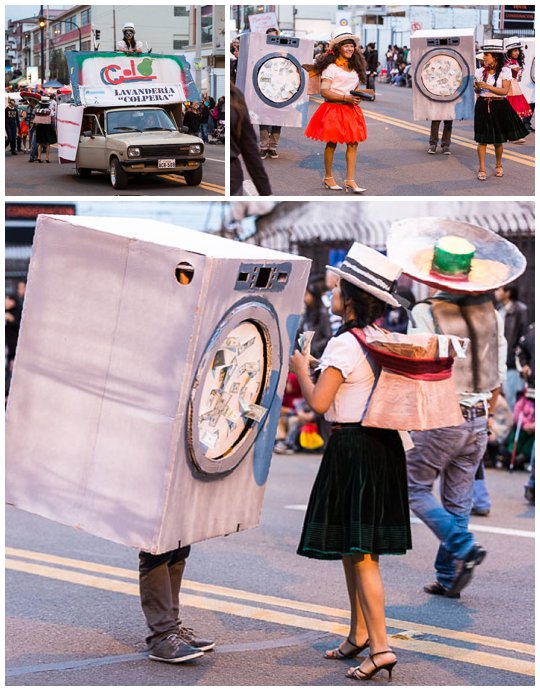 The leaders of Coopera were arrested for money laundering last year, which was the target of this protest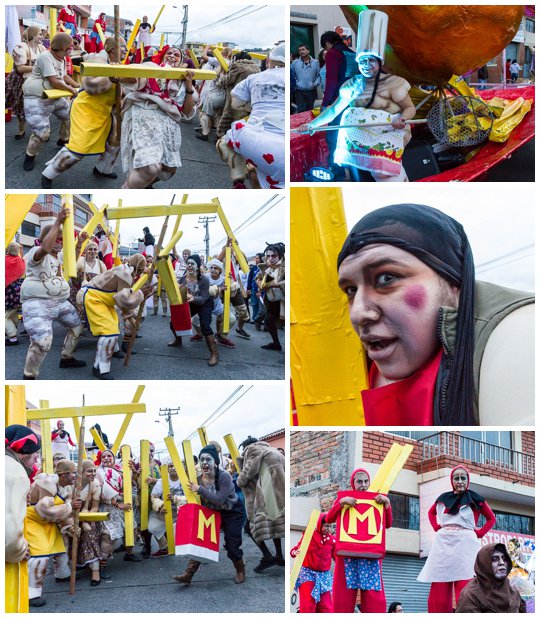 MacDonald's opened their first restaurant in Cuenca in 2013, and was lampooned by this group
Several universities lost their accreditation this year
We hadn't heard of any problems with condors here, but this protest indicates they are an issue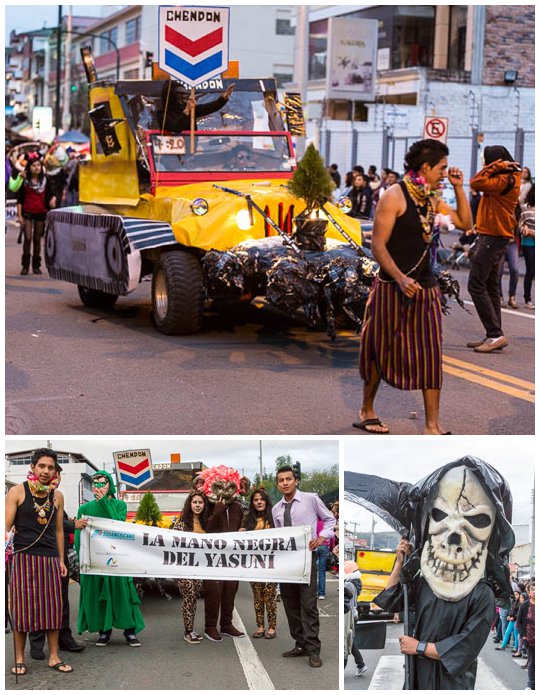 Chevron's pollution fight in the Yasuni was a predictable target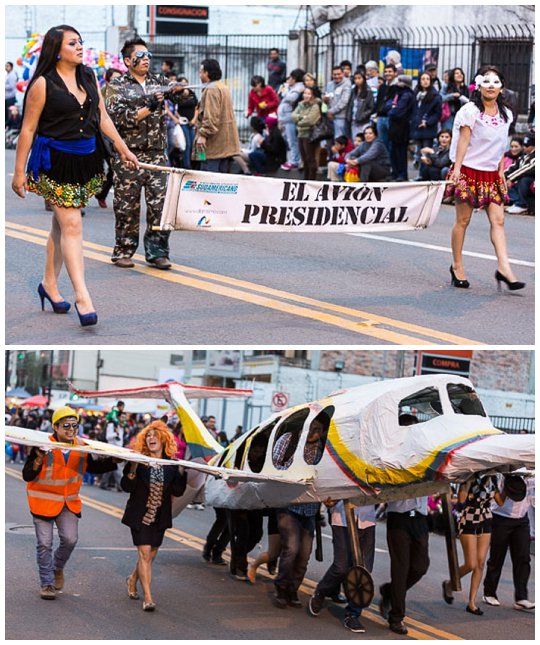 Apparently some people aren't happy with the president having a personal plane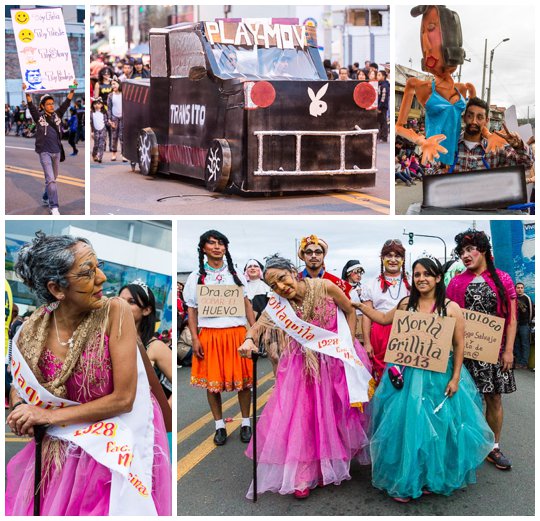 Sometimes I could not figure out what was being protested...
"The Seven Deadly Sins" won the $4,000 First Prize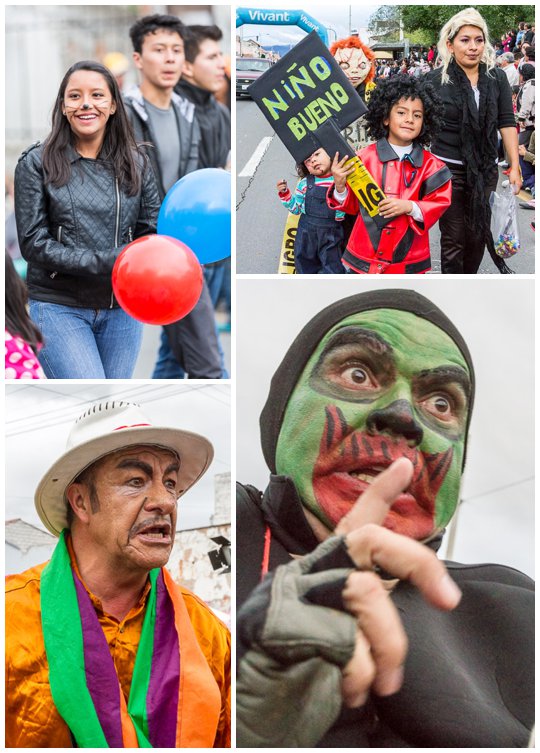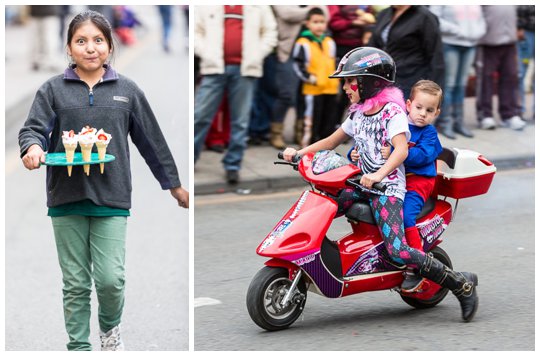 Here are few of my favorite portraits from the day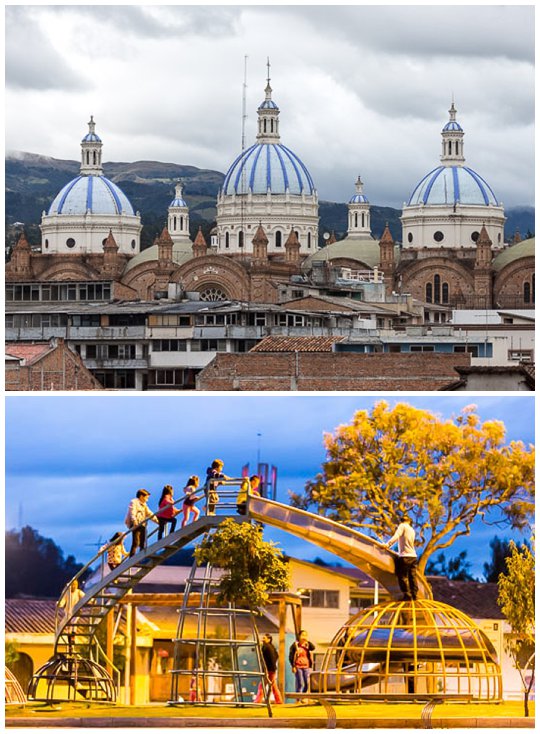 The church from our condo window was glorious as always before we left. I came across the kids in the playground while walking back home at twilight.
---
---