Pase del Niño Viajero Otra Vez*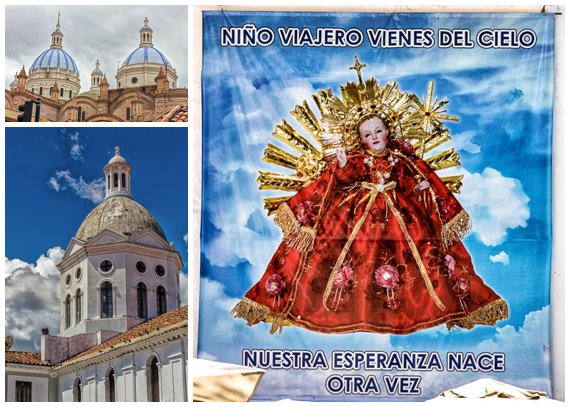 *Parade of the Traveling Child Again
Every Christmas Eve there is a massive parade in Cuenca.  The centerpiece is a statue of baby Jesus that was sculpted in 1823, then carried by Monsignor Miguel Cordero Crespo on a pilgrimage in 1961, where it was blessed by Pope John XXIII.  This is our third annual parade -- you can read see our images from 2012 here and 2013 here. We came back with over 1300 photos this year, so here is an attempt to give a small view of what it was like.
The day started out raining.  I first thought that rain would be the theme of this year's parade, but the rain stopped just a few minutes after the parade started.
Angels were a favorite costume again this year.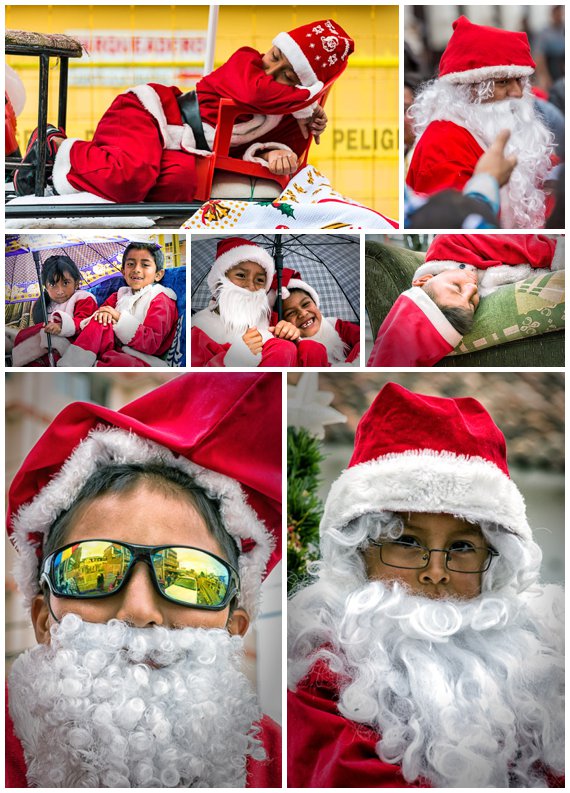 Santa was there -- mostly a very young Santa though...
Children were the biggest draw in the parade... though many of them tired out before the end...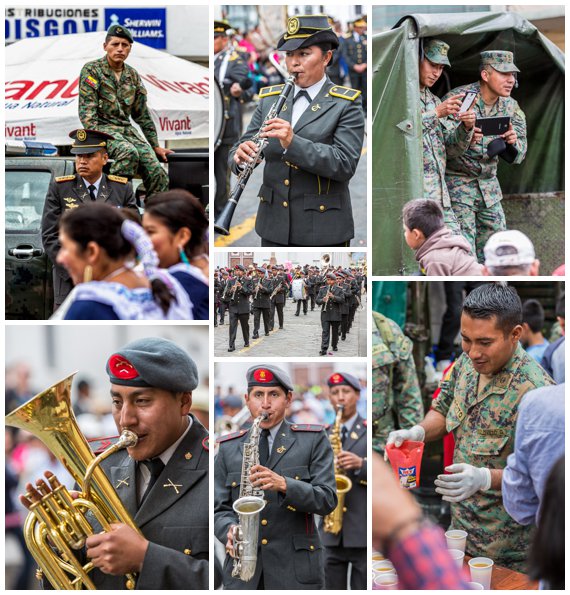 The military is fully involved -- passing out free drinks and parading with bands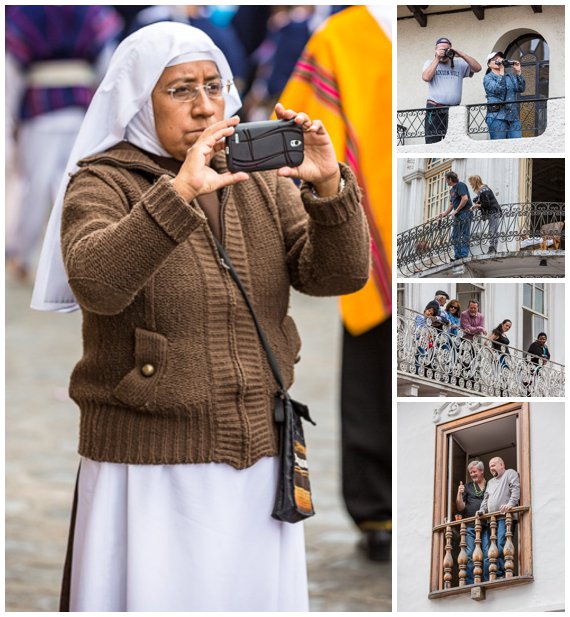 Some audience stayed out of the fray, though others joined right in the parade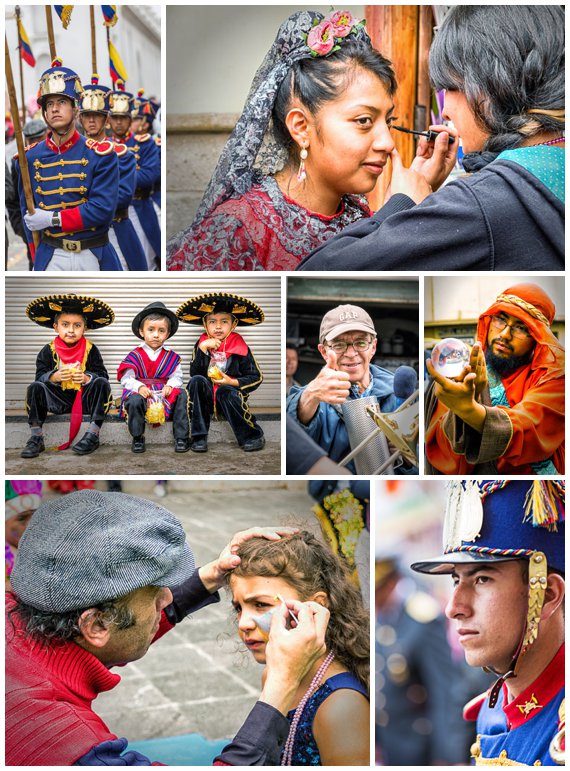 A few other images I liked, but didn't fit in any other group above...
Video of some of the dancers at the start of the parade.
Video of some of the military bands in the parade.
---
---