Godfather of Foam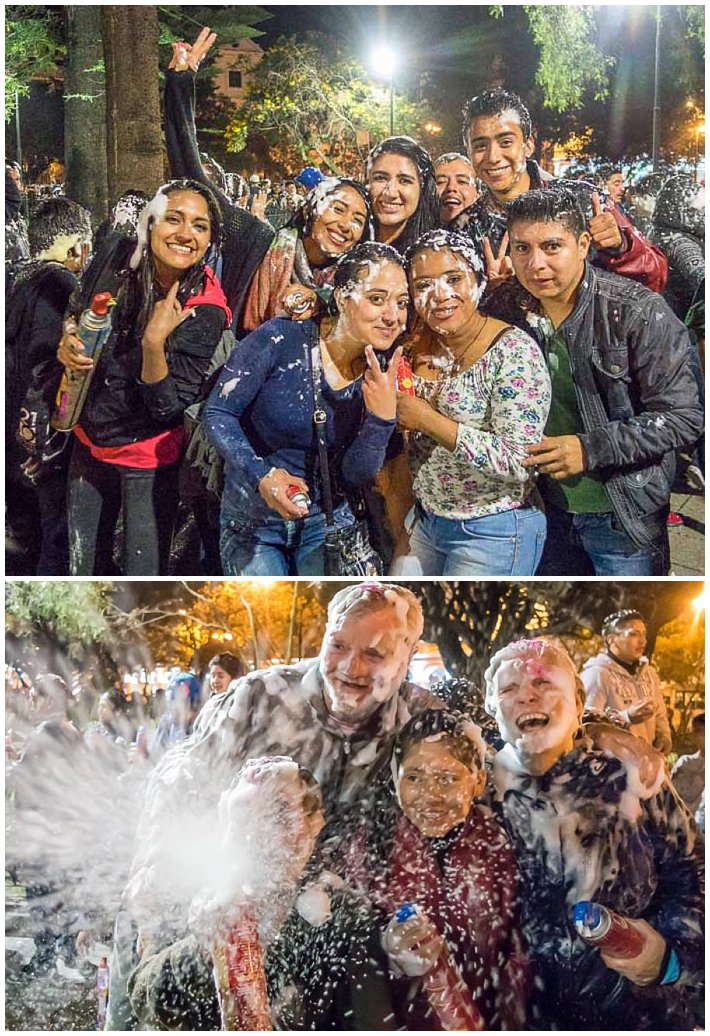 Tonight was the 3rd annual Godfather's Fiesta at Park Calderon (see our report from the 1st fiesta here).  Basically, it is an excuse to buy cans of spray foam or silly string and spray everyone in sight.  Don't go near the park without taking your sense of childish delight with you on this night.  That sense of fun seemed to be in ready supply, as smiles and laughs filled the park all night.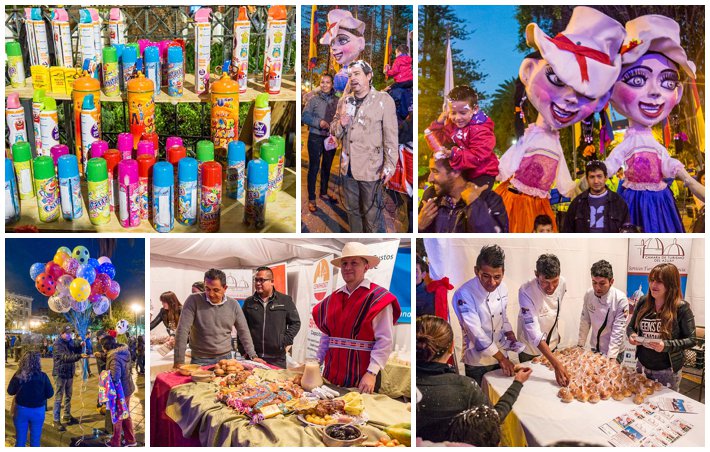 Vendors of spray silliness abounded, costing $1 for a small can or $2 for a larger one.  Of course, where you have a lot of kids, you have a balloon vendor too.  There was also a gastronomic school handing out free pastries and promoting their classes.  And, surprisingly, only one brave newscaster (center top) trying to give a live report from the scene, while getting sprayed.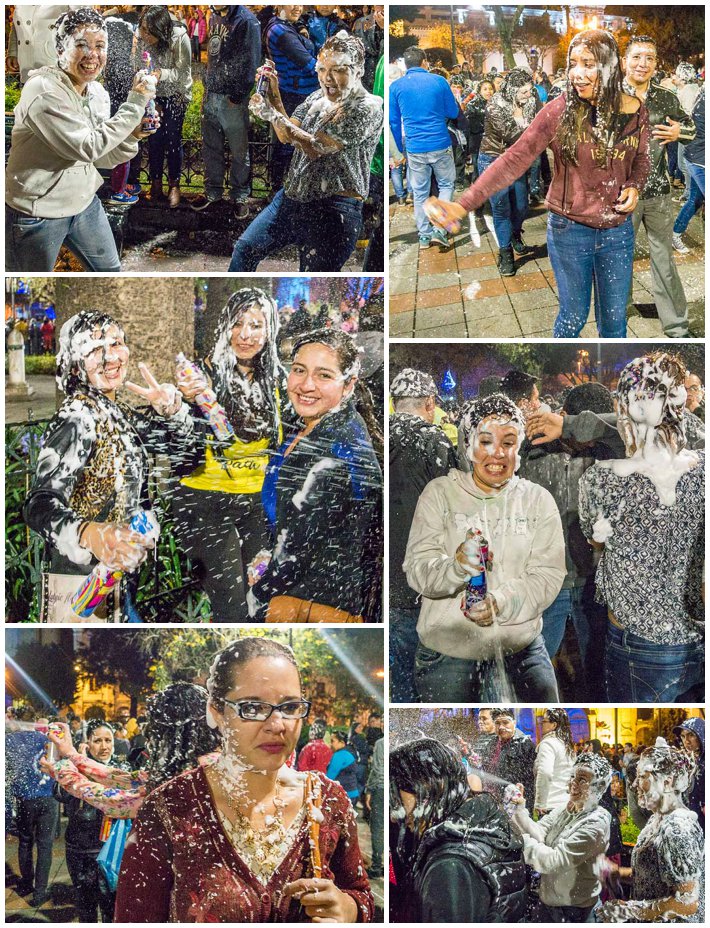 Pretty much everyone had at least one can of spray fun, and every attack was met with a vicious counter-attack, until everyone was covered in foam and smiles.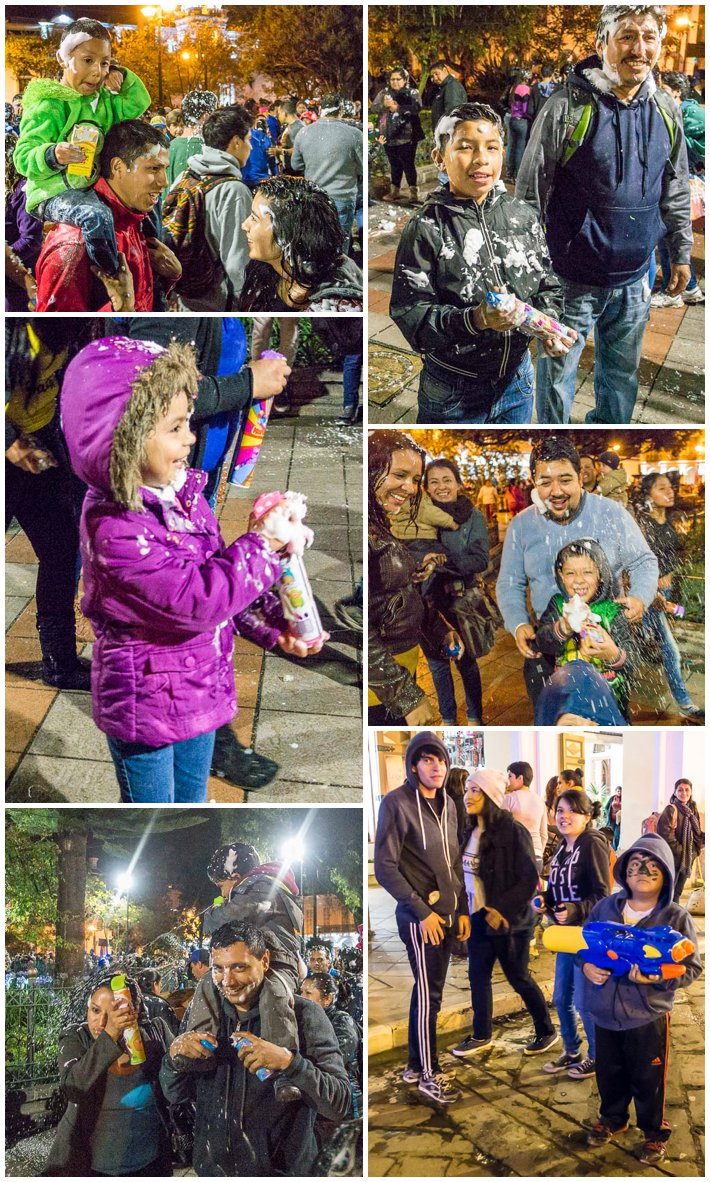 Kids were having at least as much fun as their parents.  Some of the younger ones had the advantage of a higher plane of attack, as they rode their father's backs.  All had plenty of ammunition though.  The kid lower-right above thought he had an advantage with a monster super-soaker, but learned later in the night that a water squirt gun was no match for cans of foam...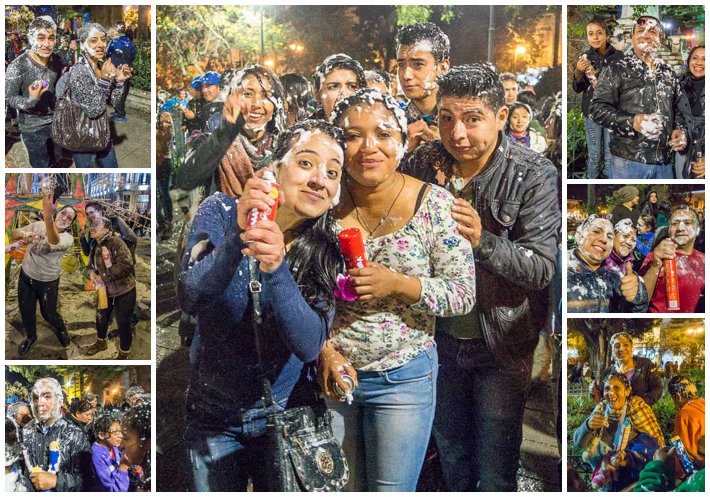 Wherever our cameras were brought out, groups would instantly pose for their photographs.  That didn't protect us from getting foamed though, and we both spent much time using a shammy cloth to wipe off the cameras and keep them working!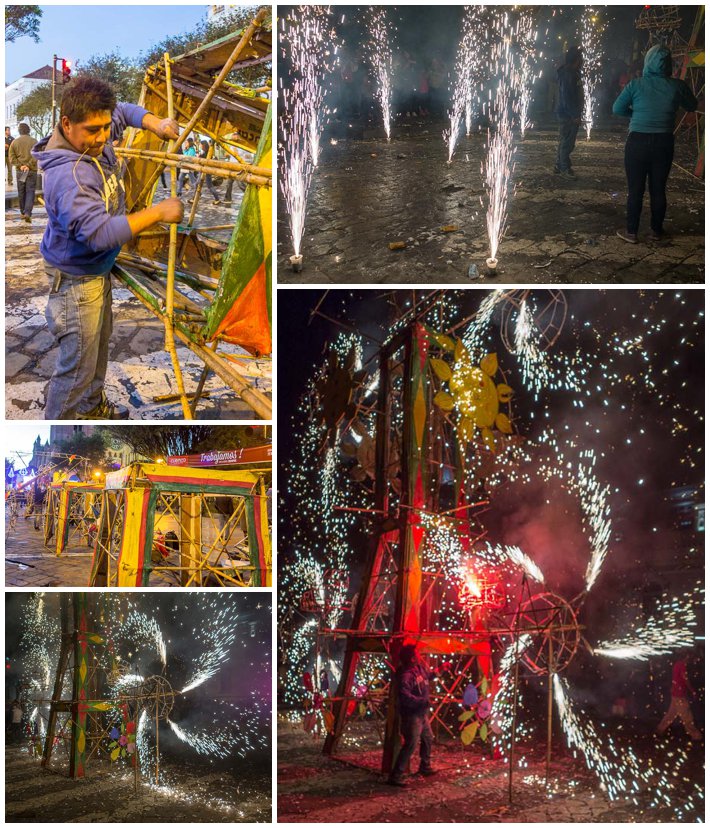 Castles are an Ecuadorian platform for fireworks, and frequently are part of celebrations such as this.  They are bamboo structures 12 feet or more tall, loaded with fireworks, and are typically fired off just a few feet from the audience.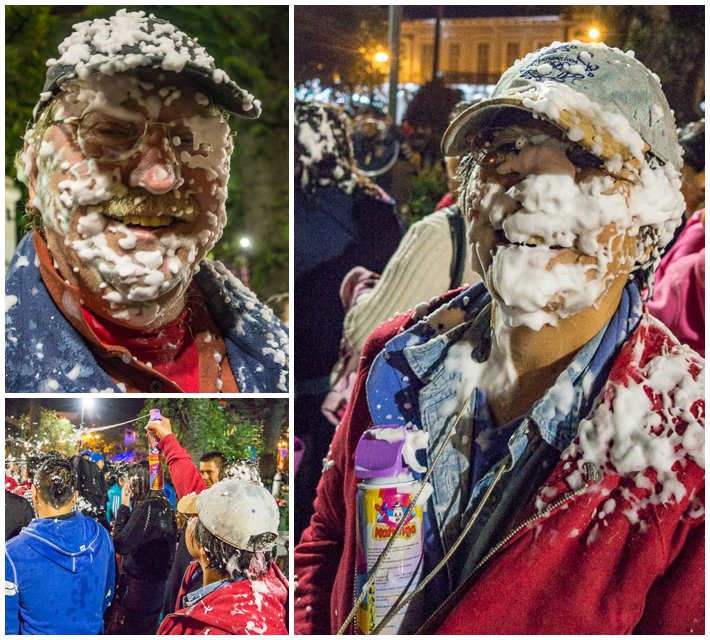 And yes, we were as foam covered as anyone in the crowd!  Note lower-left above as Evelyn instigates an attack though.  Her above-right image was taken just moments later...
I lost my prior pocket camera over the New Year's weekend at Salinas, ☹ so had to replace it.  My new Sony RX 100 MK 4 arrived the day before this festival ☺, and has a cool new feature of being able to do super slow motion video.  I haven't tested out the limits of the slo-mo yet, but I did shoot this video at 8X slow down.  Expect to see more in the future!


---
---