Portugal 8 – Lisbon Oceanarium
We went to the world-class Oceanarium in Lisbon today. We were joined by David and Debi Billings (right column), friends we knew in Cuenca who have recently moved to Portugal.
The Oceanarium opened in 1998, was the centerpiece for the World's Fair, and is the largest indoor aquarium in Europe with more than a million visitors a year. The free-standing building sits in an artificial lagoon (upper left), and has many educational exhibits promoting conservation of nature, including the whale made from plastic water bottles (bottom left).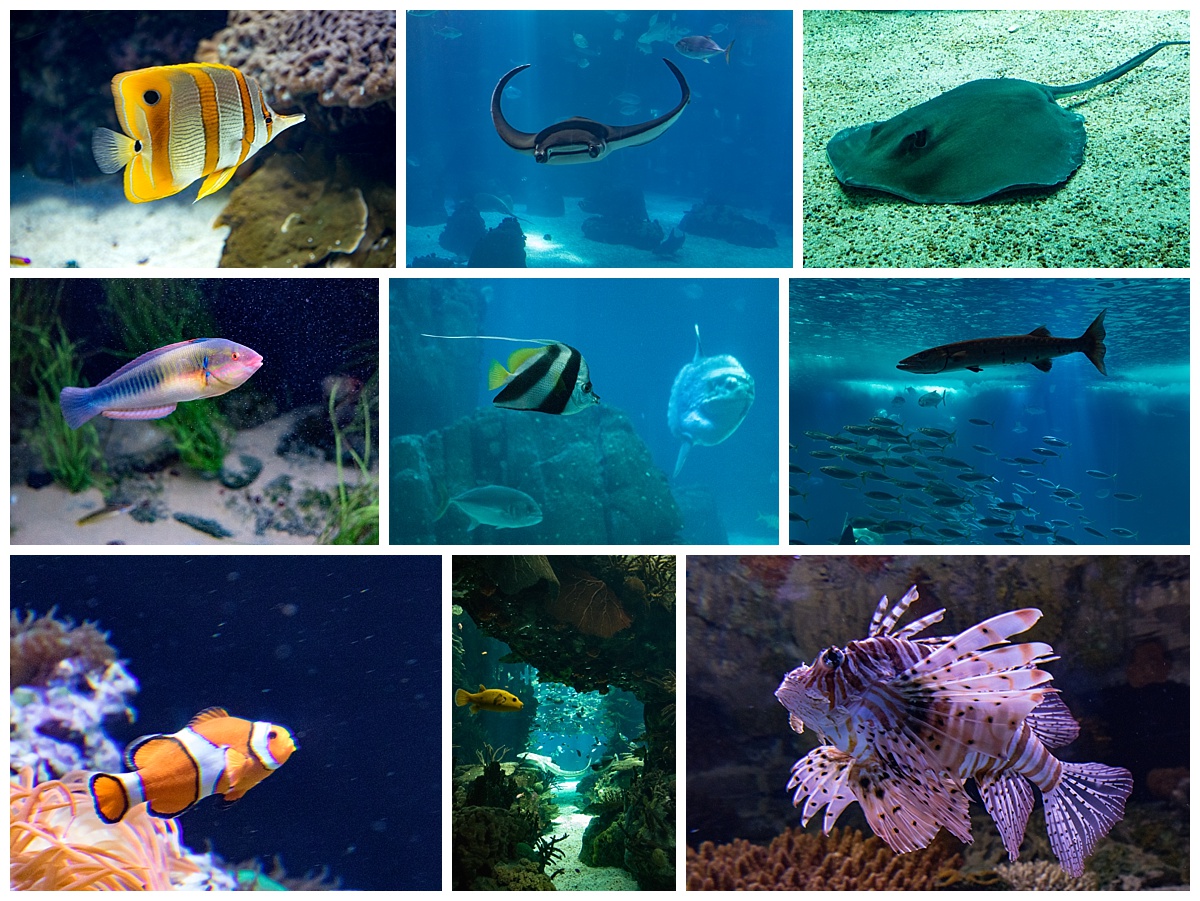 Of course, in any aquarium, the main attraction is the large variety of sea life, from sharks, rays, seahorses to star fish and sea urchins.  There is even a sunfish here (center), which is rarely kept in captivity, due to their unique requirements and demanding care. The main 23 foot high tank allows bottom dwellers (manta ray top center and right) to coexist alongside surface dwelling fish (barracuda top right).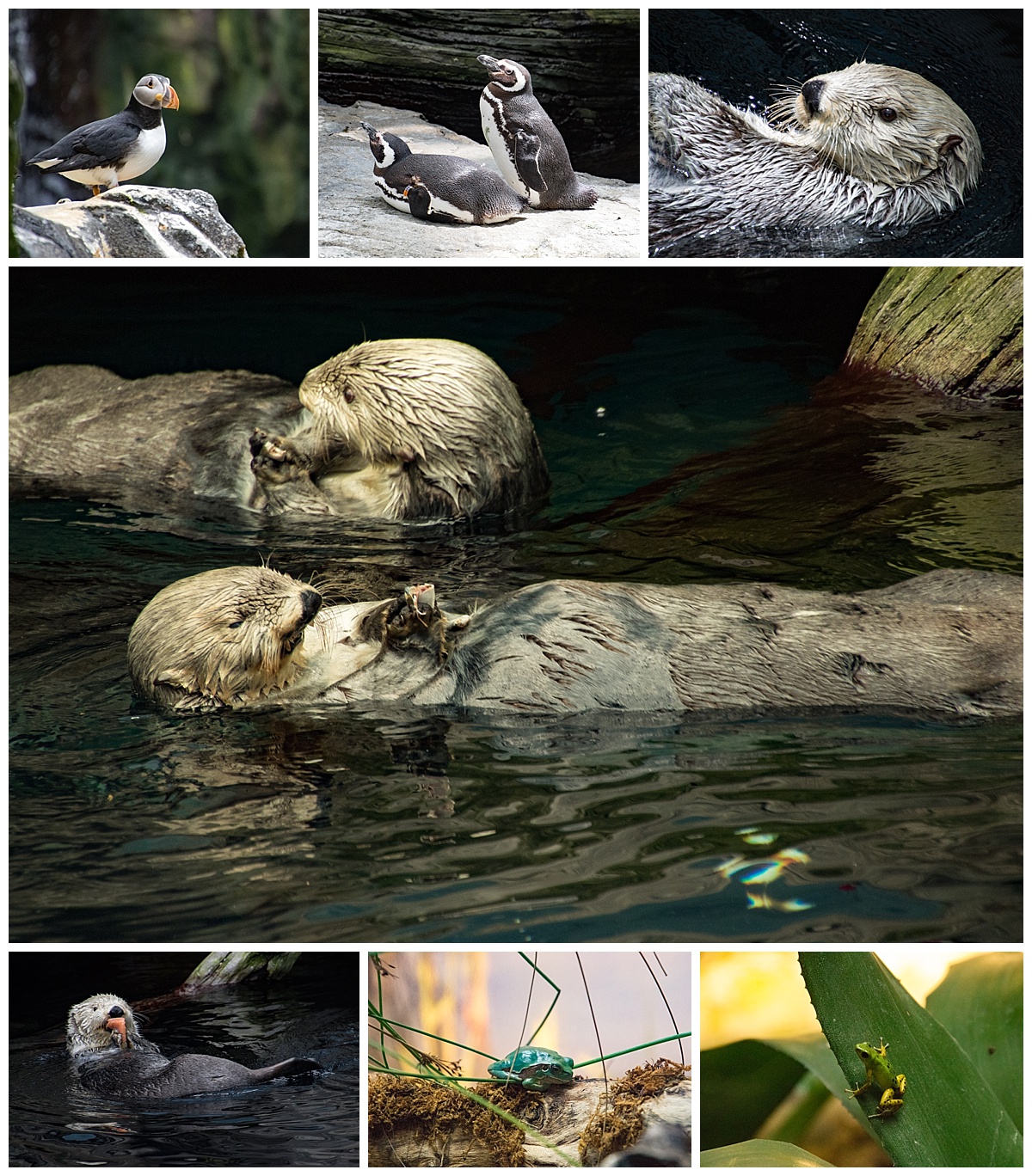 Different habitats were created representing the Antarctic coast line, Indian coral reefs, to the Pacific kelp forests, which displayed puffins (upper left), penguins (upper center), frogs (lower center and right), and otters (remaining images). Surprisingly, the penguins on display came from the San Francisco zoo, while the otters came from Alaska.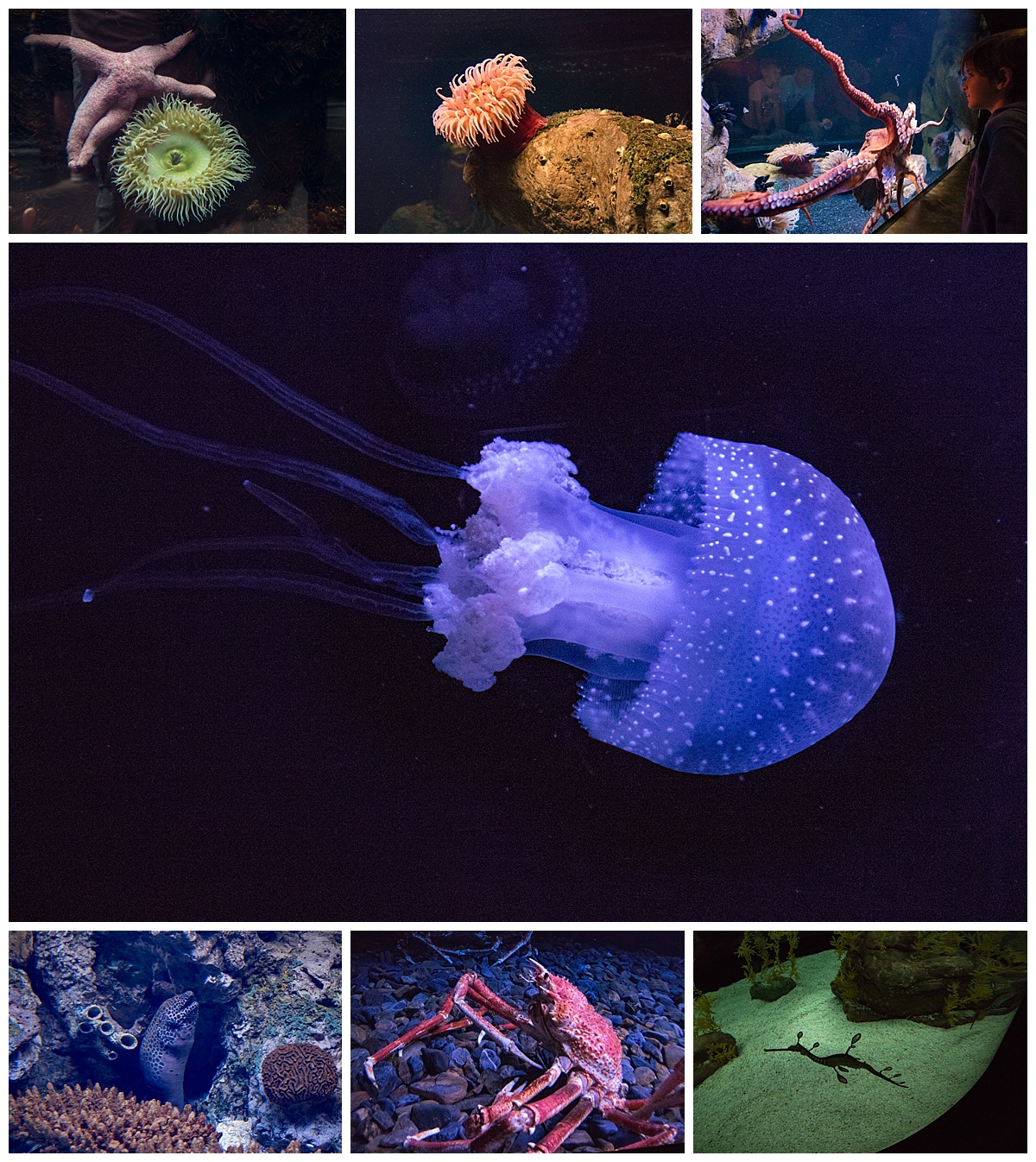 In addition to the massive central tank, there were 25 thematic aquariums  housing animals such as spiny lobsters (bottom center), jellyfish (center), moray eels, a very active octopus over 10' long (upper right), sea dragons and other impressive creatures. It was a well conceived design with many indoor and outdoor viewing areas on two stories. The ocean ecosystems were displayed in a very natural setting with well preserved coral and marine plants.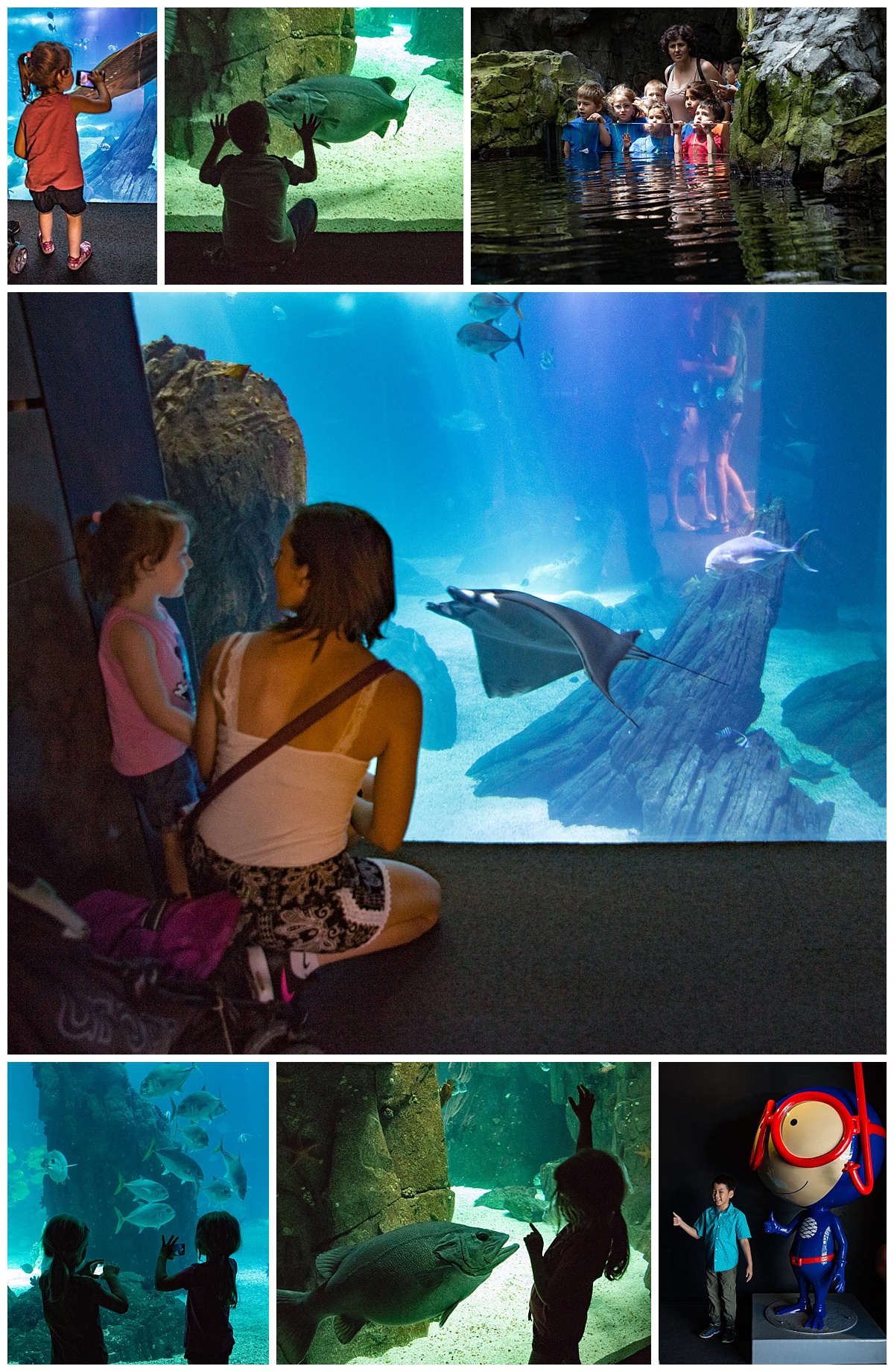 Exhibits like these are always enjoyed by families and school groups, and this was no exception.  The kids were a joy to watch.
---
---