Cuenca Drone #1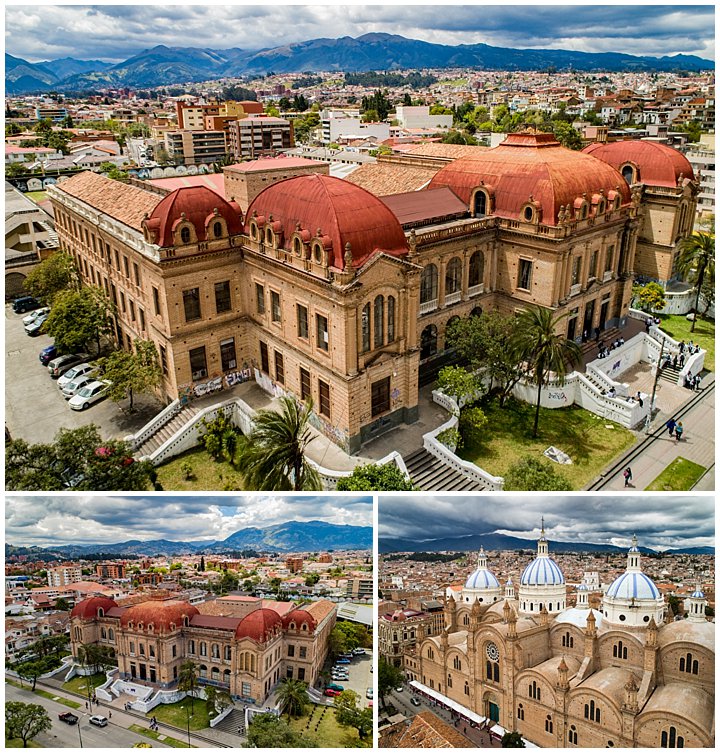 I haven't posted any new images since returning from our 3-month Europe/Asia trip in June. Partly from medical issues that came up, partly from "blog overload" and partly because I have been experimenting with a new toy.
Evelyn bought me a Phantom 4 Pro drone for my birthday this year. Due to the difficulty of getting it from the US to Ecuador, plus our lengthy travel mentioned above, I didn't get my hands on it until late June.
Turns out learning to fly a drone and get decent results is similar to getting my first DSLR (Digital Single Lens Reflex) camera -- there is a LOT to learn.
This week, I am finally getting some results I feel like sharing.  Above are aerial views of the iconic Benigno Malo Collegio (High School) and the New Cathedral, whose towers are on pretty much any poster or web site related to Cuenca.
Here is my first attempt at an aerial time lapse too, flying past the Benigno Malo High School.
Time Lapse Benigno Malo HS Flyby from Burt Johnson on Vimeo.
I also completed my first 360 degree panoramic shot using the drone.  Not sure if this will properly work in this blog software, but here is giving it a shot.  (If this doesn't work, you can check my Facebook page where I do have it properly navigating.  I will then try to figure out how to present future 360's here)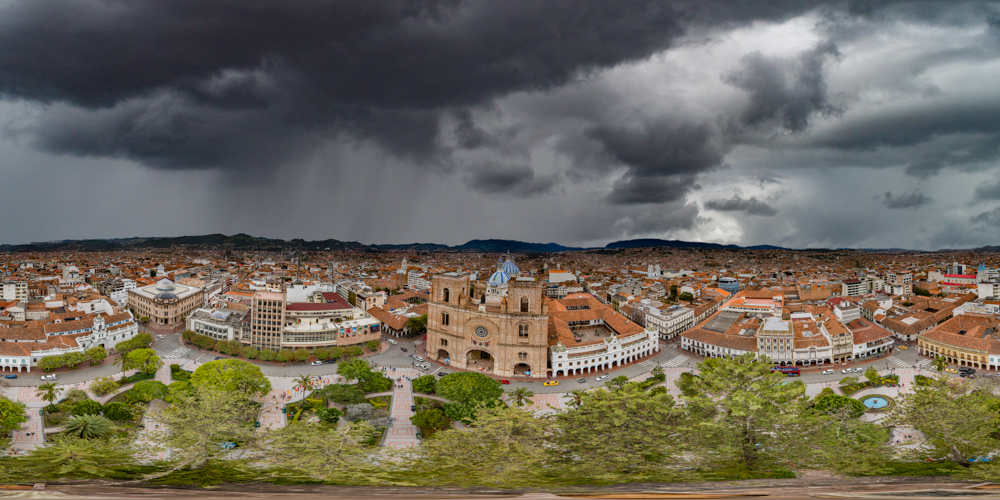 Nope, didn't work.  This is a flat projection of the 360 degree pano.  I will study this some more, and see if I can figure out how to add these interactive panos in the future.
---
---