Iranian Local: Are you Alemany?
Me: (think for a bit, and realize he is asking if I am German) No, American.
IL: Really? Not Alemany? How did you get here?
Me: I flew from New York.
IL: Welcome to Iran! (discussion continued about the beauty of Iran and where we have visited so far, and what I thought of the country)
One of our first stops in Shiraz was at the Nasir al-Mulk Mosque, most commonly known as "the Pink Mosque" and is considered one of the most beautiful mosques in Iran.  One room is intended for praying and meditation, and has a complete wall of stained glass.  Early in the morning, the sun shines through the glass, turning it into a stunning kaleidoscope of color. Many tourists stop to take selfies when the color lands on their faces.
We stopped by the side of a road in a village to photograph a no name castle. Saba, our Iranian guide, helped provide some color and scale in the upper-left image.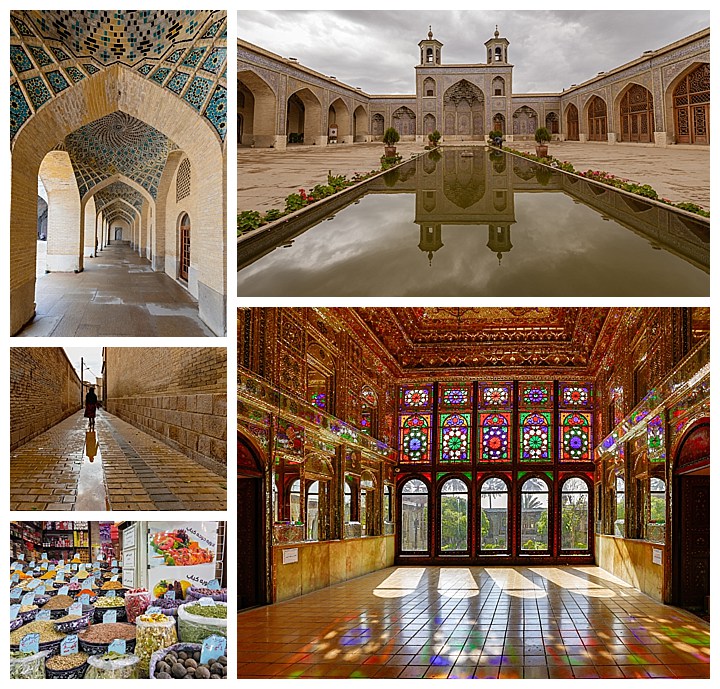 In the afternoon, we visited the Zinat of Molk, which included a mirrored room and another room with a stained glass wall facing the morning sun.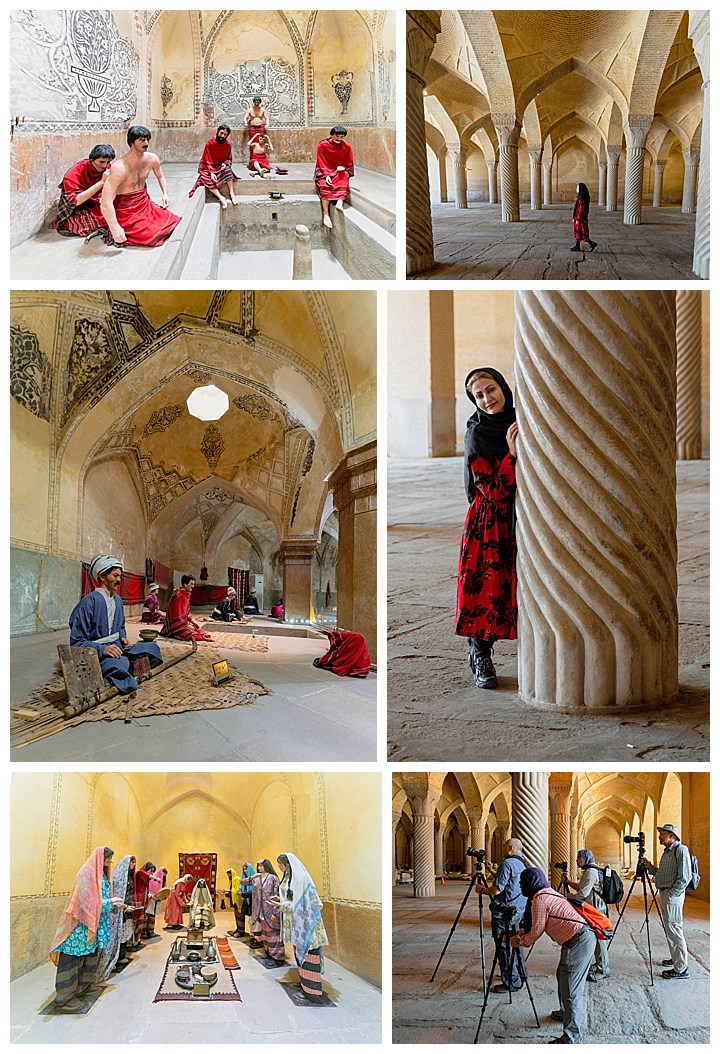 The Vikil Mosque in the same area provided the fluted columns for a series of images (right column), including another modeling session with Saba (center-right).  We then walked to the Vikil Bath, another renovated Bath House complete with mannequins showing life in the 18th Century.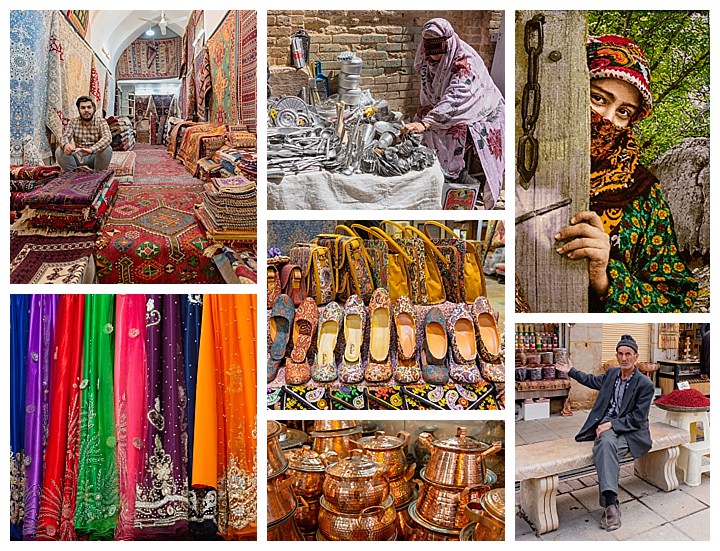 We finished this area by spending some time at the Vakil Bazaar after lunch. This is a bazaar where locals actively go, and we find our group as one of the few tourists.