Nobody appears to know exactly how many murals and graffiti artworks exist in Valparaiso. We have seen estimates from 1400 to many thousands, and actual number probably depends on how the counting is done. Within the last 5 years, over 300 Chilean and international artists have contributed new works to the cityscape.
It would take months of careful tracking to photograph them all, and would require multiple books to catalog the images when that search was complete. We started exploring them in our first article yesterday, and will have to satisfy ourselves with two blog posts, showing our favorites from wandering the city for four days.
Some of the murals are cartoons and are quite whimsical, as seen above.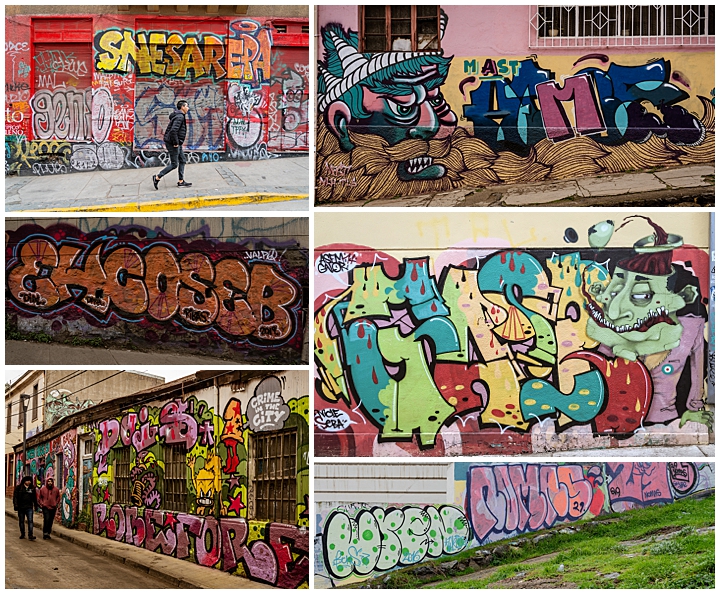 We talked about graffiti yesterday. That street art form considered lower than murals, but well above the defilement of tagging (vandalism). Here are a few examples of graffiti that we found. Some skirt the line by incorporating murals into the words (upper-right and middle-right).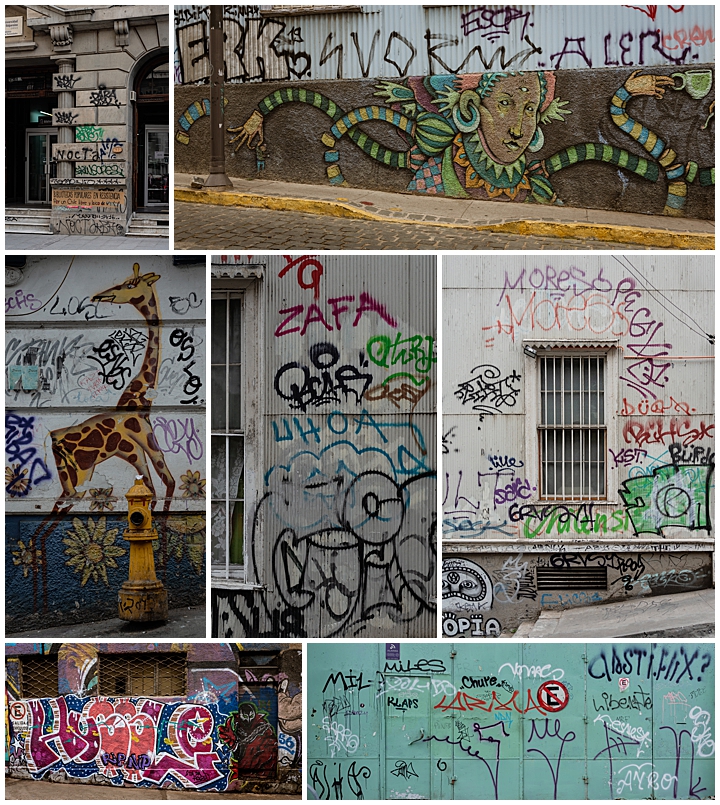 Unfortunately, tagging has not been completely eliminated in Valpo. It is rarely found directly on murals though, which is one reason there are so many murals. Property owners would rather have a beautiful piece of art than random tags. The example middle-left is interesting. It is one of the few murals that did not have a painted background, and as a result taggers have created their own ugly background — but they still avoided tagging directly on the mural art itself.
Initially, graffiti artists were viewed as criminals, but now are embraced, as 1000s of tourists now come monthly on various walking tours to view the street art and colorful facades. Home owners now hire the artists to decorate their walls, and shop owners welcome the increase in business. Many in Valparaiso have adopted the concept: If you can't beat them, join them.
In 2015, we visited Bogota, Colombia. We went on their graffiti tour and enjoyed it. Valparaiso surpasses the volume of art by a wide margin, though both cities have similar levels of quality.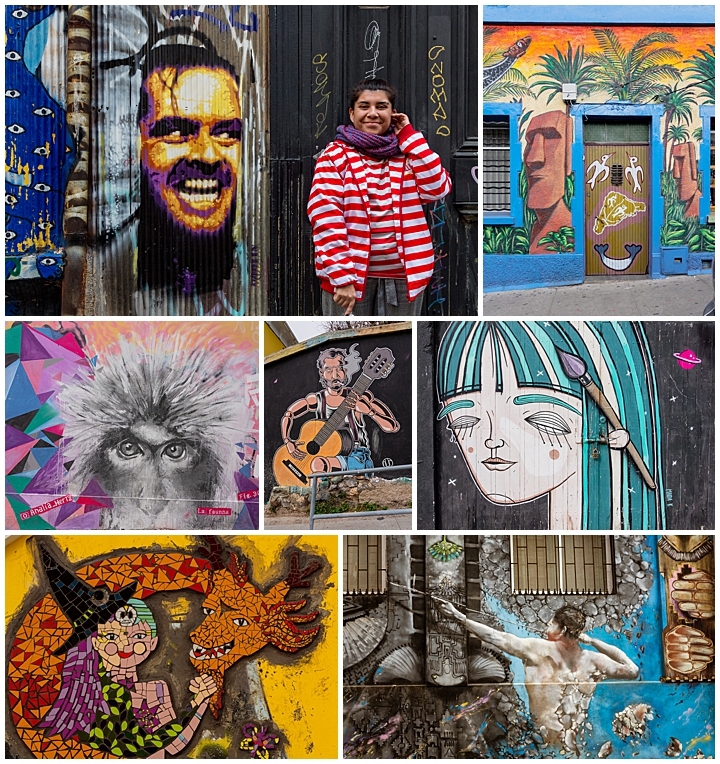 Even on our random walks around town, we came back with close to 1000 photos of street art, and we skipped by most to only capture those we enjoyed the most. If you are a lover of street art and find yourself visiting Chile, be sure to spend some time in Valpo. Parts of the city are still quite gritty, and even the dicey port area is slowly being converted with some new buildings under construction. We found ourselves walking more slowly and discovering different routes just to appreciate what was around the corner. It is easily the street art capital of South America and the largest open air art gallery we have seen.