Gualaceo Carnaval 2017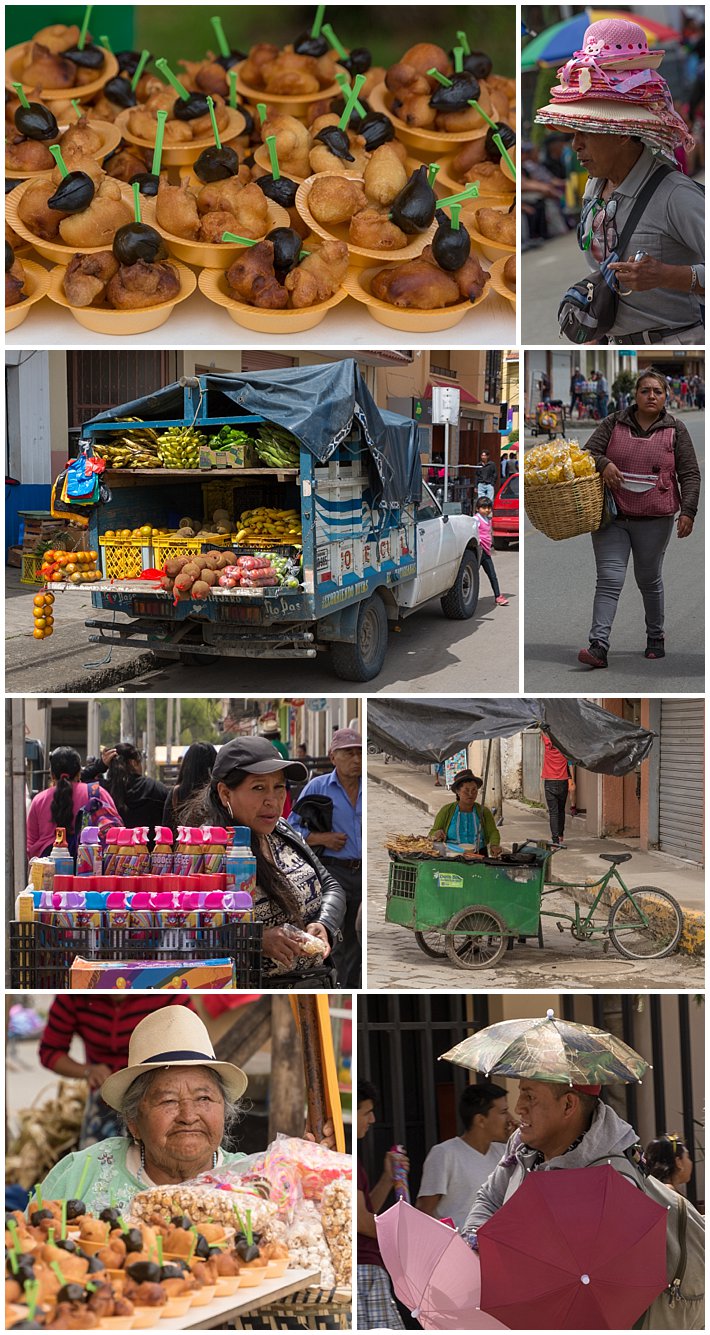 Vendors were selling food, cans of foam, and hats (including umbrella hats)
Carnaval has traditionally been celebrated in various towns outside of Cuenca, so we decided to check out the Sunday parade in Gualaceo, about 45 minutes away. The parade was much larger than Cuenca's, with some elaborate floats, performances by dance groups. There were also food tents, a ferris wheel and merry-go-round along the Rio Gualaceo to celebrate after the parade. The vendors not only sold foam, squirt guns, umbrellas and hats; they also sold plastic buckets, and we saw kids soaked in their t-shirts with water.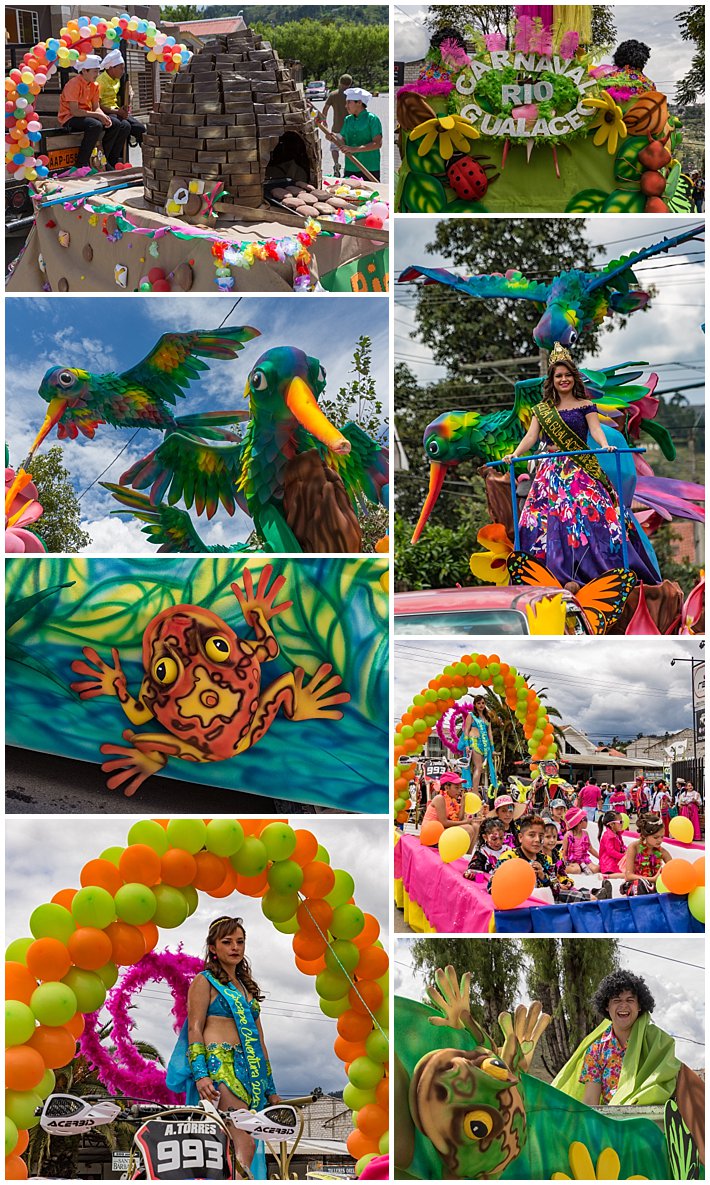 There were several  elaborate floats in the parade.

And plenty of marching bands...
...along with many dance groups and schools.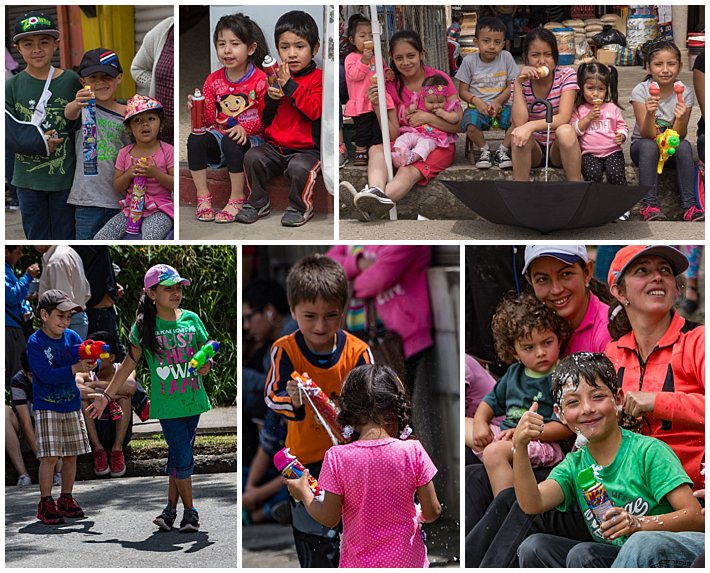 Kids were having a good time, whether eating ice cream or squirting foam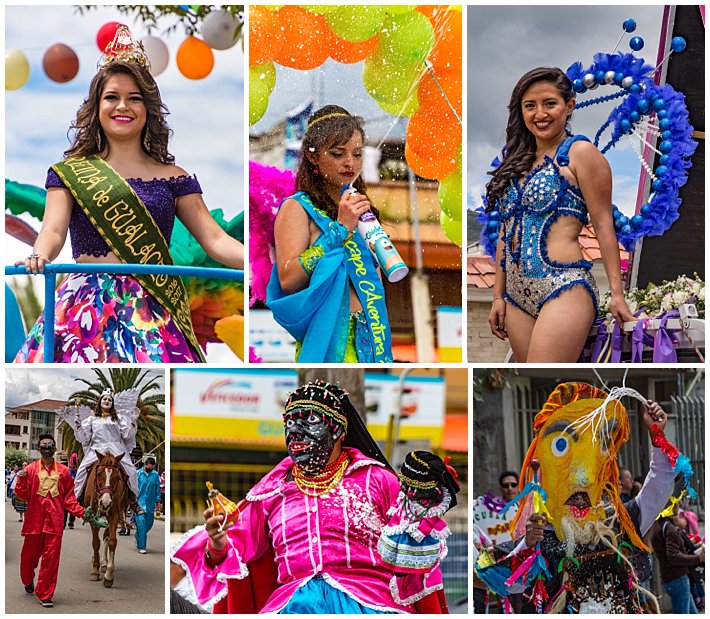 Several beauty queens rode floats, while other masked characters were on horseback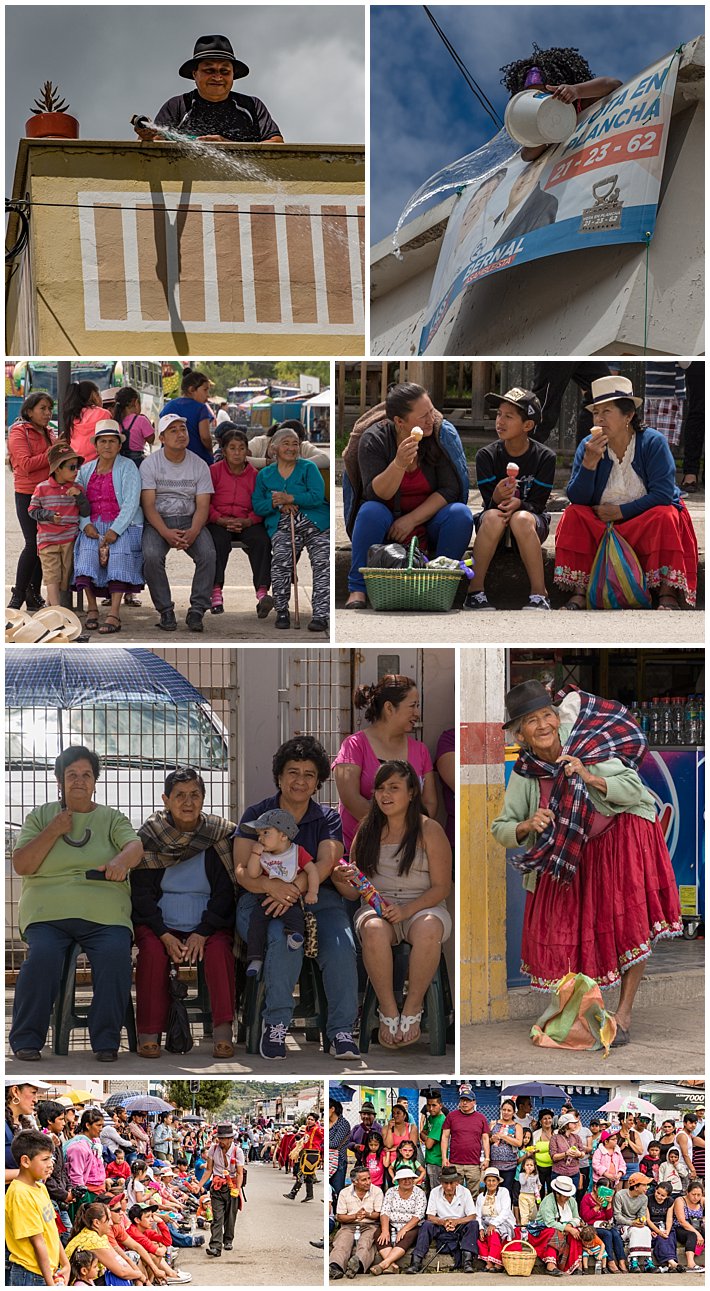 The crowds enjoyed the parade, while some doused passers-by with water from roof tops (upper row)
After the parade, we went to the Gualaceo market, and had cuy (guinea pig) and hornado (pork) for lunch
---
---